This site contains affiliate links. Please see Policies for more information.
One of the main struggles of any diet is feeling frustrated or alone. With the 21 Day Fix there are tons of great sites out there that offer recipes, exercises, and other useful tools; they also offer the most important tool of all: support!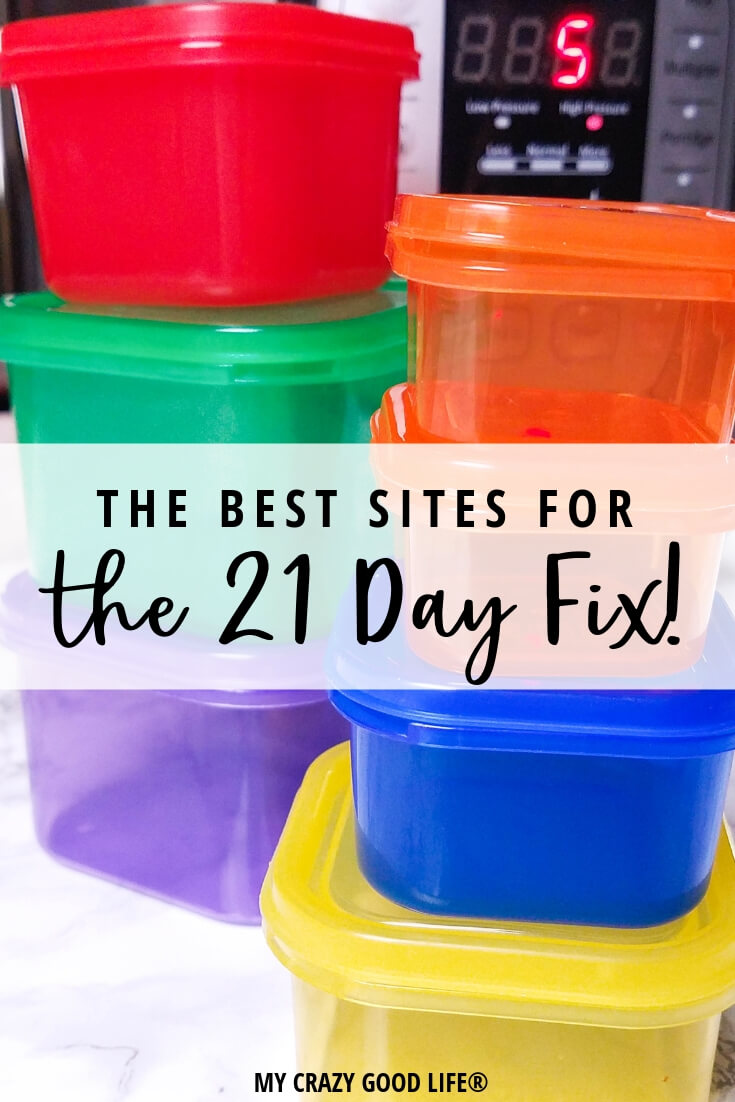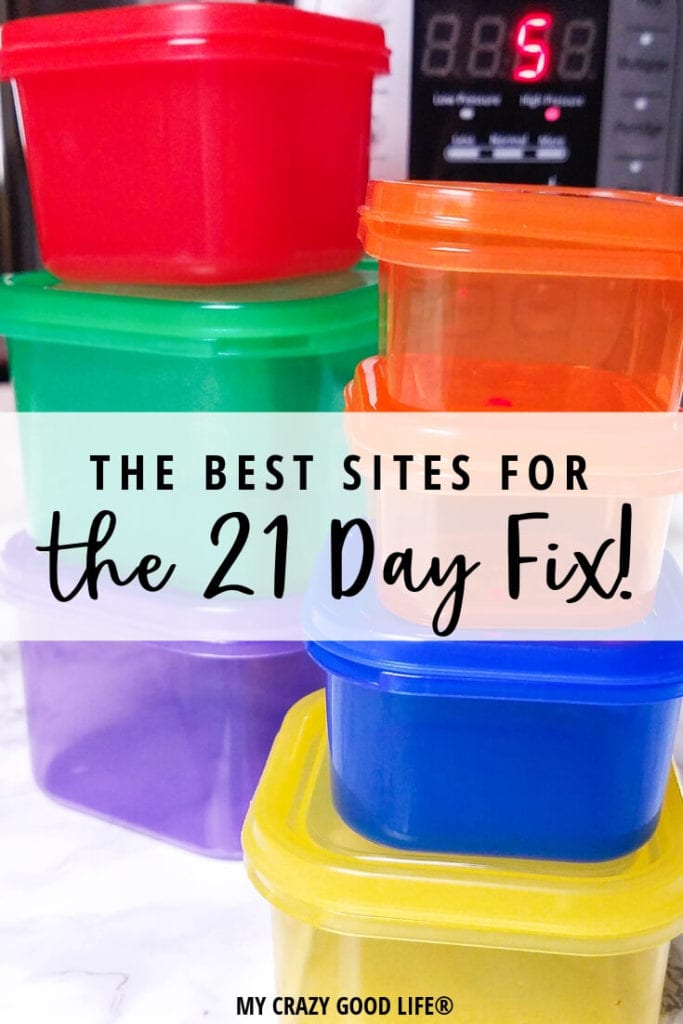 Why do I need a community to succeed with the 21 Day Fix?
There are so many people out there who are also following the same plan and that means that whenever you have a question, concern, or you just need a little boost, you can just long on and ask! You can utilize one or all of the best websites for 21 Day Fix info to help you reach your fitness and health goals.
By utilizing the power of the 21 Day Fix community you can get through any struggle and overcome any setback! Check out the links below for some of the best websites for 21 Day Fix info.
What is the 21 Day Fix?
The 21 Day Fix, now also know as Portion Fix or Ultimate Portion Fix, is a healthy lifestyle program and workout routine that helps you get fit, lose weight, and learn portion control. I've written all about the 21 Day Fix program so you can take a deeper look at the program if you haven't already started.
These sites will help no matter what stage of the program you are in…
If you are just getting started these sites will show you how great the program can be. If you are a tried and true champ of 21 Day Fix you know how valuable the support and community of this program truly are!
The Best Websites for 21 Day Fix Info:
My Crazy Good Life–You do know that this blog is the home of tons of free printables, recipes, tips, and recipe roundups, right?
Carrie Elle | Carrie shares some amazing recipes that are set up for 21 Day Fix and Weight Watchers. On top of that amazing content she's usually sharing gorgeous printables, crafts, and planner content.
Grandnanny's House | Grandnanny's House is an awesome resource for home cooking that is 21 Day Fix friendly but feels like comfort food! When you want something that feels like it came from your favorite cookbook but is approved for the 21 Day Fix you have to start here!
Need more?
Sure! Here are some other places that need to be mentioned when talking best sites for 21 Day Fix info! All of these sites are creating amazing meals that are 21 Day Fix friendly, delicious enough to serve the whole family, and perfect for a heathy lifestyle.
I try and make sure I'm sharing only quality blogs and recipes here. There are a lot of resources for 21 Day Fix and other programs on the web that are less than stellar, make sure you are aware of the program guidelines for yourself before you take advice from too many people online!
Knowing the rules means you can decide for yourself if recipes, printables, tips, and tools are quality before applying them to your own journey, that being said, the things I share here are what I believe to be quality resources!
What other resources are useful for 21 Day Fix?
Beachbody On Demand is a useful resource that makes life with the 21 Day Fix program much more manageable. It's the easiest way to access the workouts and it's got many more options as well.
Free Fitness Printables here at My Crazy Good Life are all in one place. Many of my 21 Day Fix printables are great for planning, working out, and prepping your meals!
21 Day Fix Meal Plans are a great way to stay on track throughout the week. There's so many options for meal planning here at My Crazy Good Life, you can even check out the meal plans that are catered to each individual calorie level!
Save