This site contains affiliate links. Please see Policies for more information.
There are so many calendars and planners for sale out there that *almost* meet the needs of bloggers. Printable blog planners are great because you can copy them at home or have them bound at the print shop.
Using a blog planner to keep you organized is much easier when you can control will the planner includes!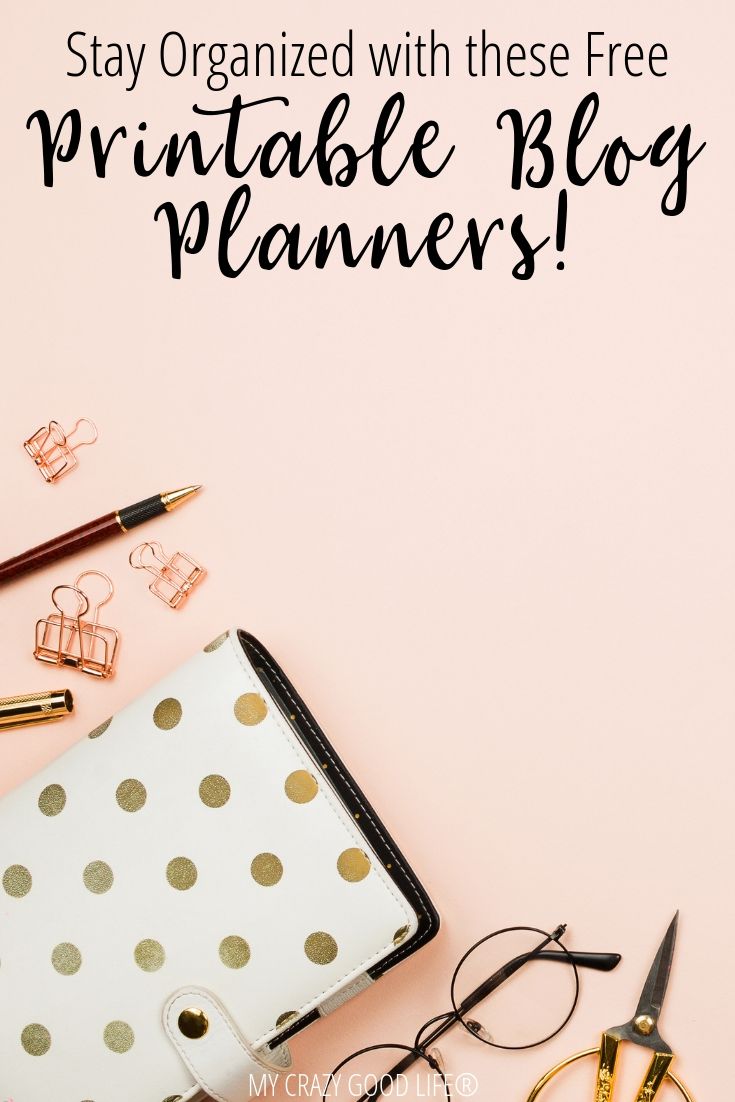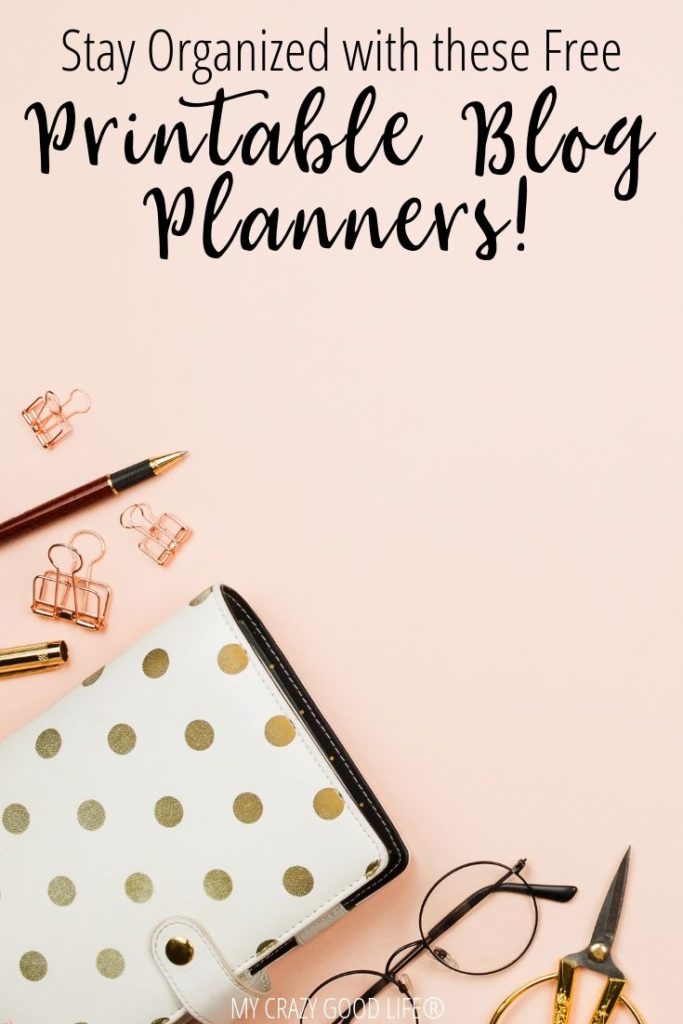 What kind of blog planner are you using right now?
I use an Erin Condren planner for my blog planning needs. I track my blog post ideas, notes, and due dates in my planner. However, it doesn't give me an easy way to track blog stats or plan my social media strategy. I recently looked at this EPIC blog planner on Amazon, but wasn't completely sold on it.
I think the best option is to take advantage of the amazing and creative bloggers out there who offer free blog planner printables. You can pick and choose, and create your own custom planner. I've been searching for the perfect ad-ons to my blogging planner and wanted to share these free blog planners with you–they're the best ones I've found.
Why do I need a blogging planner?
If you are a full time or part time blogger you need a way to plan. There's too much going on for your calendar, stats, blog post ideas, due dates and more to be on sticky notes! Your blog business is just that…a business, and you'll need more than a standard date book to keep things straight!
Another reason you should have a blog planner is to help you stay focused on your goals. Writing things down can help you stay active in pursuing your goals. You should jot down things like posts you want to write, partnerships you want to pursue, and goals you want to meet for your site. Have a written reminder can be helpful and motivating!
Printable Blog Planners To Organize Your Blog!
Here's a resource that will help you stay organized. I absolutely love her free printable options as well as her items for sale. Carrie (at Carrieelle.com) does an amazing job of creating everything from a printable blog planner to goal setting sheets and more. You can customize your yearly or monthly planner to include her stuff or use them on their own!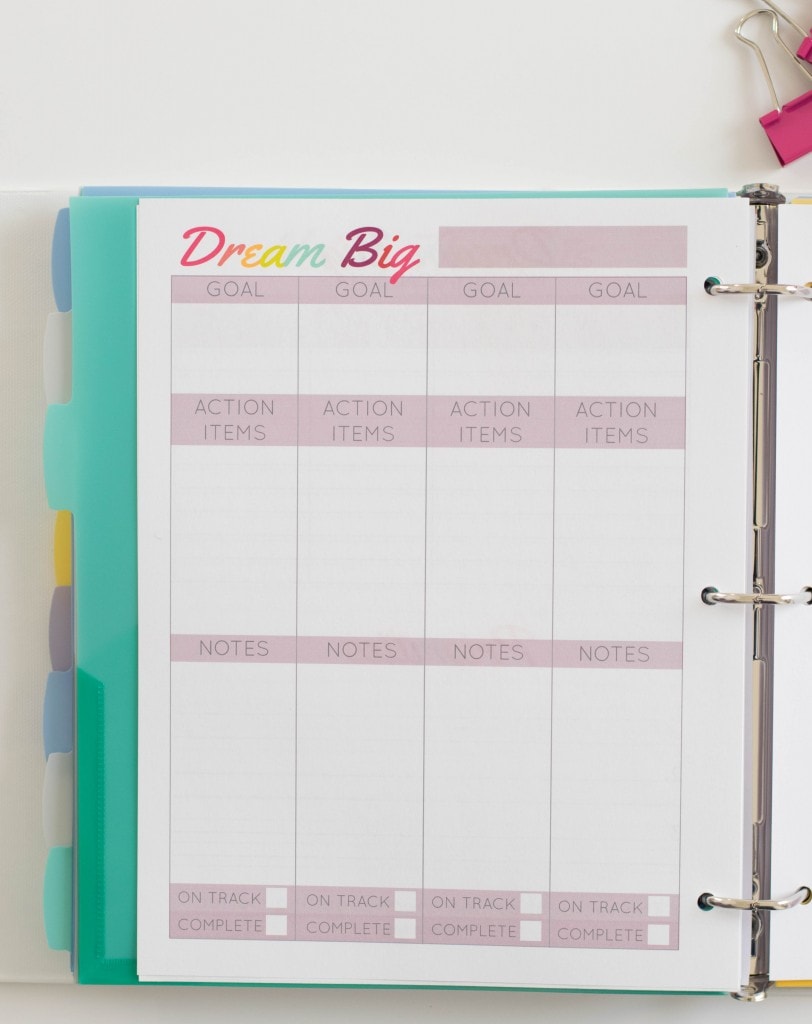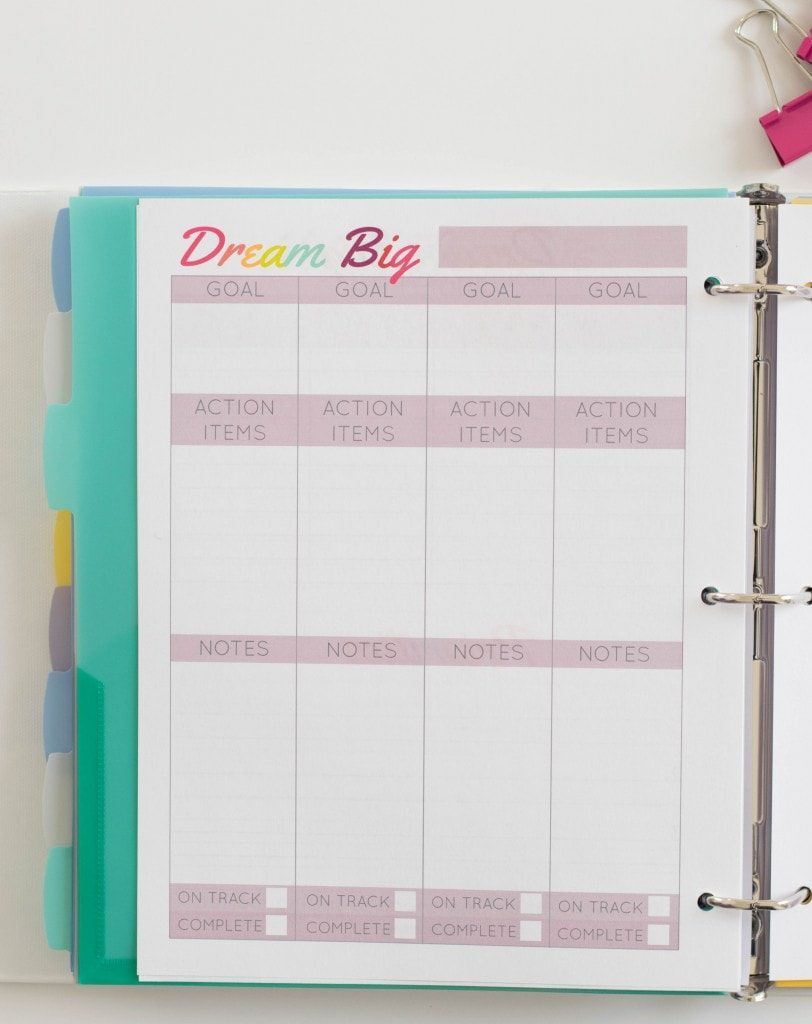 Ultimate Blog Planner with Optional Extension Pack | You can download the core pieces of this planner for free and purchase the extension pack which has 52 more pages if you like! 
Basic Blogging Planner | This basic blogging planner from RealLifeatHome.com offers you space to plan out all your blogging needs. One of the reasons I love printable planner is because I get to choose which sheets work for me. I can add them to my current planner and build one that is custom made for my blog! 
Goals Focused Planner | Keep track of your goals, mission statement, posts, and blog series ideas. You will also have space for a social media schedule in this planner from LambertsLately.com. This is a notebook style planner that allows you to monitor what is going on with your blog and your business!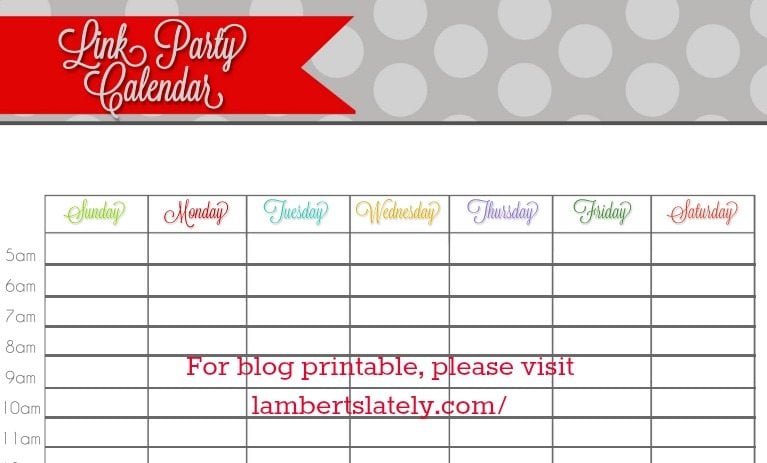 Beautiful Blog Planners | Using something beautiful to motivate you to stay organized with your blog is a great idea. These planners are fun, pretty, and the perfect way to get and stay organized. 
Free Blog Organization Printables | If you use linky parties you are going to want this printable blog planner from CMonGetCrafty.com. There are challenges, a blog planner, and a handy checklist for linky parties. It's an excellent choice if you need pages to specialize your currently blogging planner.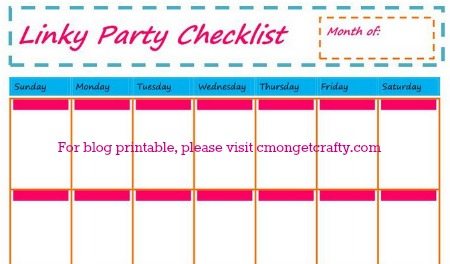 Printable Blogging Binder | This blog planner from MomsSmallVictories.com has all kinds of great add on's. This planner includes a blog income sheet, an advertising section, and a sheet for blog maintenance. There is even space for all those email address and internet passwords that we're always having to update and remember! 
One Page Blog Planner | Looking for a planner that is quick, simple, and goal oriented? This one is great and it  won't take you all day to print and organize! 
Crazy Detailed Planner | HomeschoolCreations.net has put together a super organized planner that you can print at home. This is a 66 page behemoth of a planner and it covers everything you could need! There is something useful in this planner for every blogger. You can print the whole planner or just choose the sheets that will work for you! 
Spiral Bound Planner | Are you wondering how people get their printable planners to look so professional and finished? It's simple really, you can take them to a print shop. There you can have them printed and spiral bound. That way you can have everything exactly how you like it without having to buy ten different planners to carry around!
I printed these planners, now what?!
I understand your frustration. Now you have a stack of loose pages to deal with, right? Don't worry, there are a few options. As I mentioned above you can take them to a print shop to have them bound.
Another excellent option is to use a three ring binder! It's simple, effective, and you can get them at pretty much any dollar store or Walmart in the country.
If you have a refillable planner that you like, consider purchasing and using the appropriate punch. Some companies like The Happy Planner sell their speciality punches. That means you can add any pages you print to your beloved planner!
Are you interested in other blogging resources?
Blogging is an ever changing world! There is always something new and exciting happening in the blog world. Aside from planning ahead there are other things you can do to be successful as a blogger. Take your editorial calendar, planning pages, and blog organization and put them to work for you!
Erin Condren
Here are some other resources that I hope you will find helpful on your blogging journey.
Remember, blogging is a journey and planning is just the first part! Use these tips, tricks, and ideas to help make your blogging journey a successful one!