This site contains affiliate links. Please see Policies for more information.
Did you happen to catch the premiere episode of Walk the Prank last week on Disney XD? Walk the Prank is a practical joke show starring kids–but it's definitely not just for kids!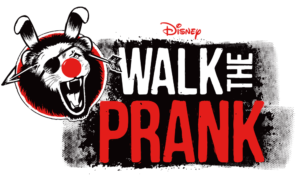 I saw a screening of the show last week while I was in LA, and then Jack and I watched it together Wednesday night. It was hilarious! My favorite prank was definitely the one with the lice. It's so gross, but SO funny!
As the mom of an 11 year-old kid who LOVES practical joke shows, I really appreciate that Walk the Prank is appropriate for him. As tempting as it is to let him watch the other shows out there, they're just not made for kids. We really enjoyed watching Walk the Prank, and his favorite prank was the one with the person in the dog costume. He giggled for a while about that one!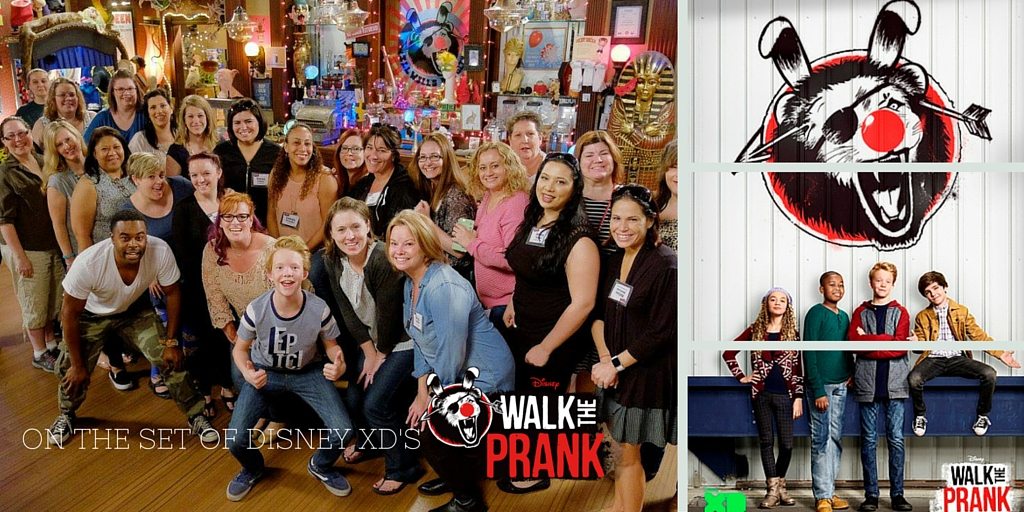 Walk the Prank is shot in a newer TV format that blends scripted comedy with real hidden-camera pranks. It follows a team of young practical jokesters who create hilarious pranks for an online hidden camera show. I love how they pair together scripted video with real video–It makes for a funny show with an added storyline.
We toured the set (and the Joke Shop!) and got to watch a few scenes being filmed, which was so fun! I had no idea about all the prep that goes into just one scene. I bet we heard one set of lines about 25 times as they were trying to get the "perfect take." We also had a chance to meet Tobie Windham, who plays Uncle Will and Cody Veith, who plays Chance. Both were so sweet, and Tobie even took some time out of his schedule to answer a few of our questions.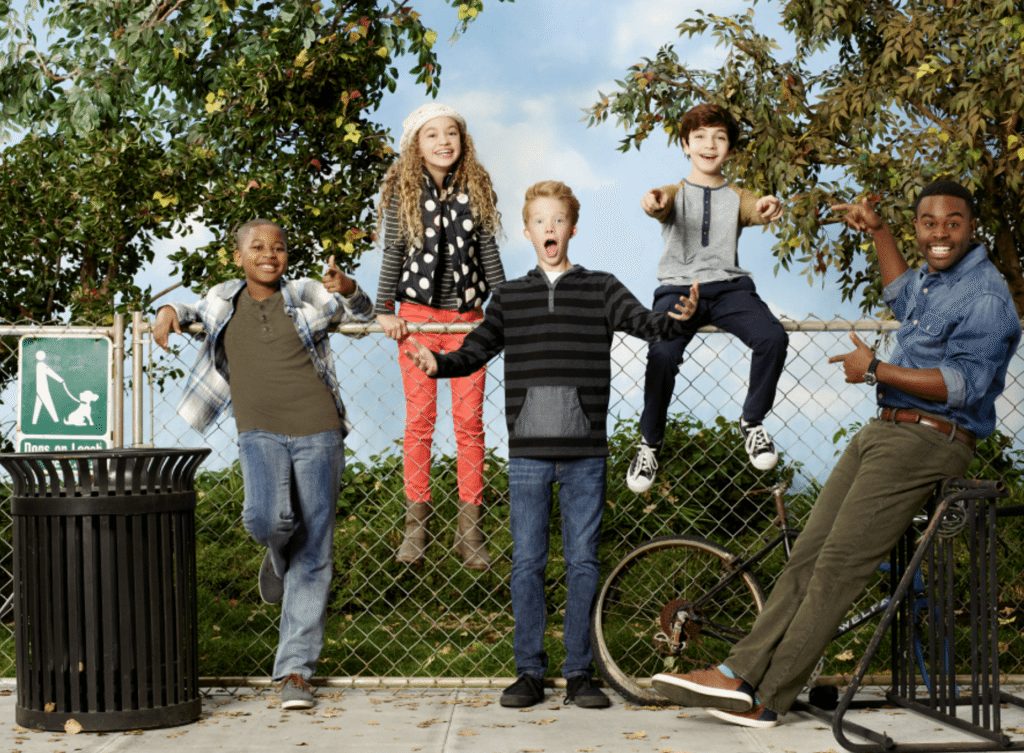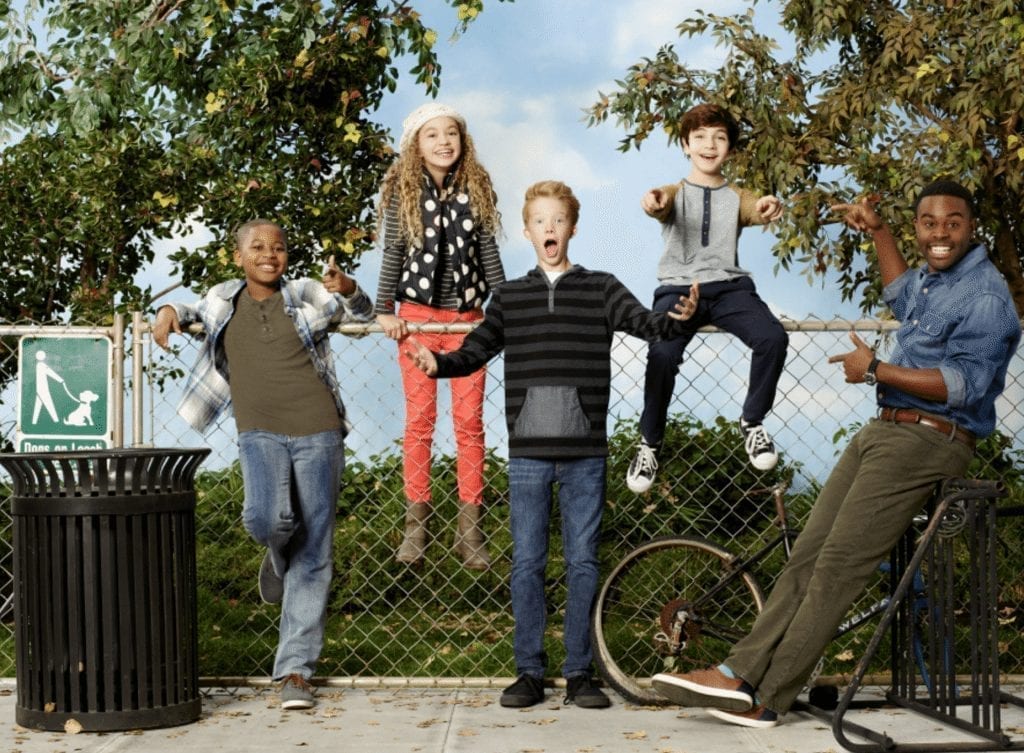 Cody was articulate beyond his years. He quickly approached our group (a little intimidating with 25 adults, I think) and asked who we were, why we were there, and then posed for a few photos with us. As the parent of two shy kids, it was really fun to listen to Cody!
Here's a fun clip of the little pranksters in one of the pranks that had our group of bloggers in tears:
Walk the Prank has some great up and coming stars on set: Cody Veith of Nicky, Ricky, Dicky & Dawn as Chance, Bryce Gheisar from A Dog's Purpose as Chance's younger brother Herman, Jillian Shea Spaeder of Theatre and Me's The Bully as the tech-savvy Bailey, Brandon Severs The Neighbors as Chance's best friend Dusty, and Tobie Windham from The Wesley's as Will, Dusty's uncle.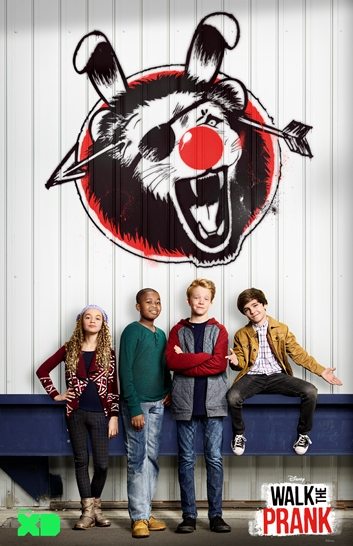 The story of the show centers on the kids' lives in school and at home, which act as a source of inspiration for their pranks. The real and outlandish hidden-camera pranks, seen throughout each episode, capture genuine reactions from unsuspecting strangers.
"Walk the Prank" is created and executive produced by Adam Small ("Mad TV") and Trevor Moore ("Whitest Kids U Know."). The series is from Horizon Productions and carries a TV-Y7 parental guideline. You can find it on Disney XD at 8:30 p.m. EST.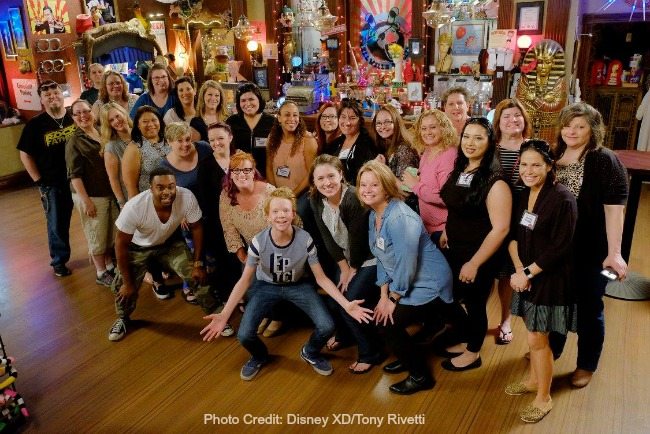 I attended press events with Walt Disney Pictures and Disney XD, which included talent interviews and a tour of the Walk the Prank set at Paramount Pictures. This expenses paid trip to Los Angeles is offered in exchange for my coverage about the events. No other compensation is given. Of course, opinions and experiences are my own.