This site contains affiliate links. Please see Policies for more information.
This post is sponsored by Walmart Grocery Pickup.
I spent the weekend in Scottsdale with some amazing women last weekend–we brainstormed, we laughed, and we were able to relax a little and speak face to face instead of through our computers, which is how bloggers usually communicate.
I came home Monday night to a pretty empty refrigerator, though–we needed groceries. And taking a day off of work on Monday meant that I didn't have time to spend roaming around the grocery store.
Enter Walmart Grocery Pickup.
Click on Grocery Pickup, "browse" the categories and add items to your virtual cart, and then checkout. I found every item on my list, organic and non-organic, frozen and fresh, and was asked specifically about substitutions for each item.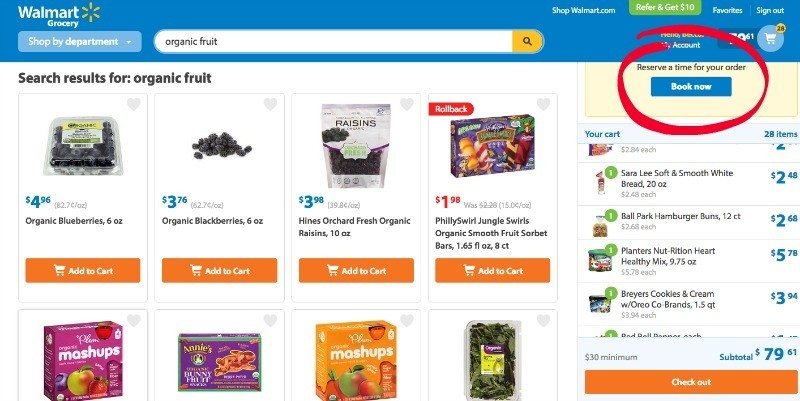 I'm ok with a head of green leaf lettuce if the red leaf lettuce that I asked for isn't available. I'm not really ok with a substitute to my son's favorite orange juice… and I was able to let them know that easily during the checkout process.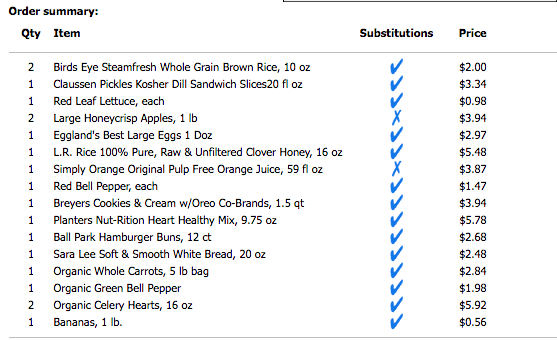 I finished my order, double checked the substitutions I was ok with, chose a pickup location and time, and then paid. I immediately received a confirmation email letting me know where to pick up my order.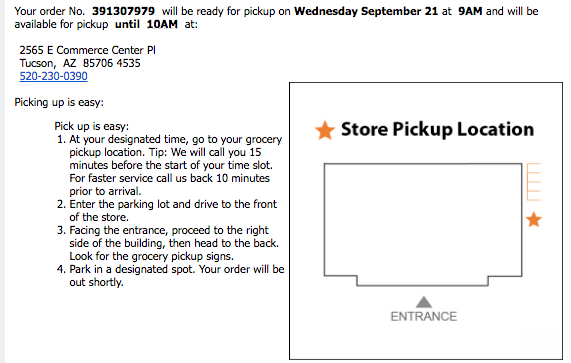 The morning of my scheduled pick up time, I received a phone call at 8:45 letting me know that my 9am-10am order time is right on schedule. The woman on the phone made sure I had the delivery address and asked me to give them a call when I was about 10 minutes away.
I left my house in my pajamas–in my pajamas! As requested, I gave the store a call when I was close.
Parking was no issue at all! There was a bank of reserved parking spots right in front of the Grocery Pickup door, with the phone number right on the sign. I called the number and let them know I was there and within about 3 minutes someone came out with my groceries.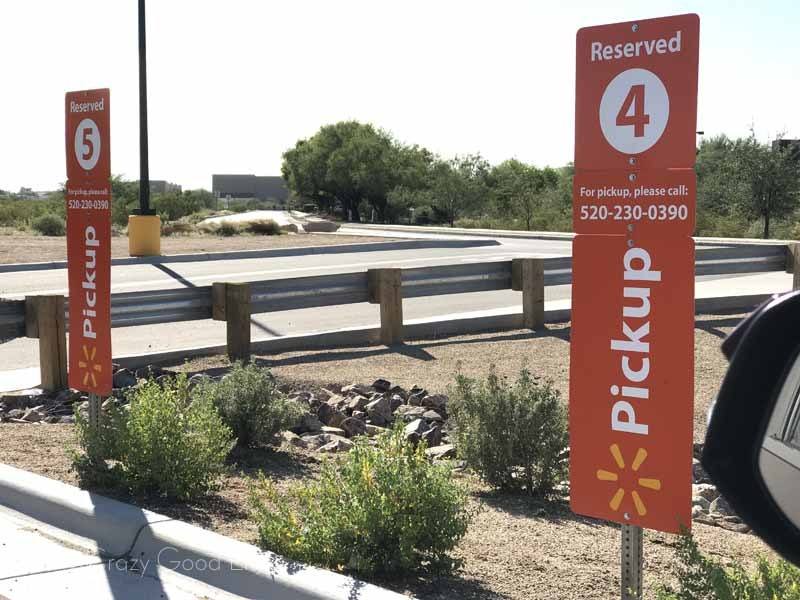 Jesus was the name of the gentleman who brought my groceries out. He met me at my car door with a bottle of cold water, my receipt, and a business card with the manager's phone number on it.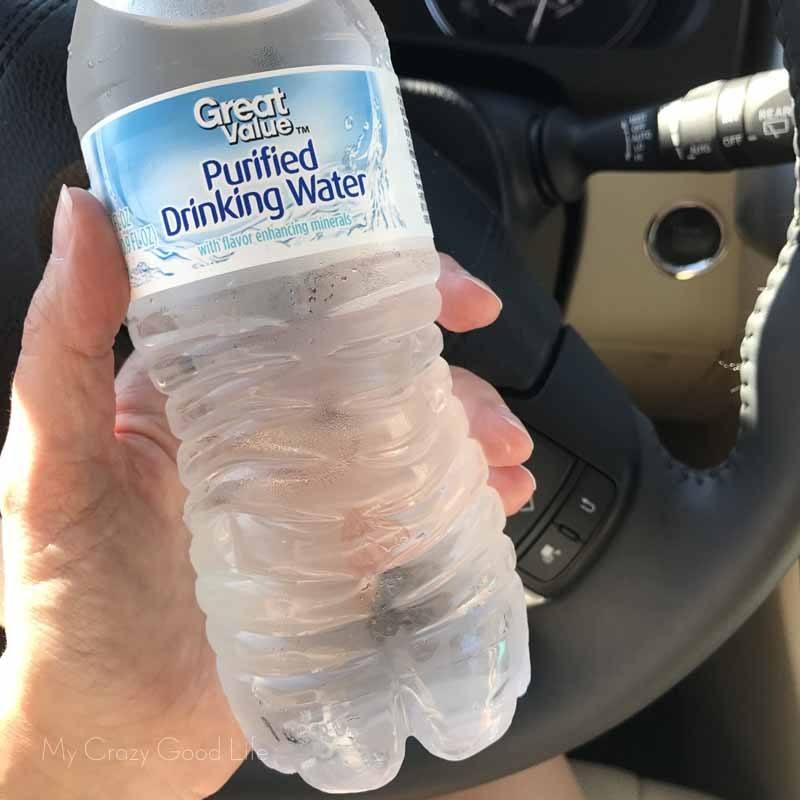 The receipt was very detailed and easy to read, and Jesus asked me to double check the items once I got home and report back if there were any issues.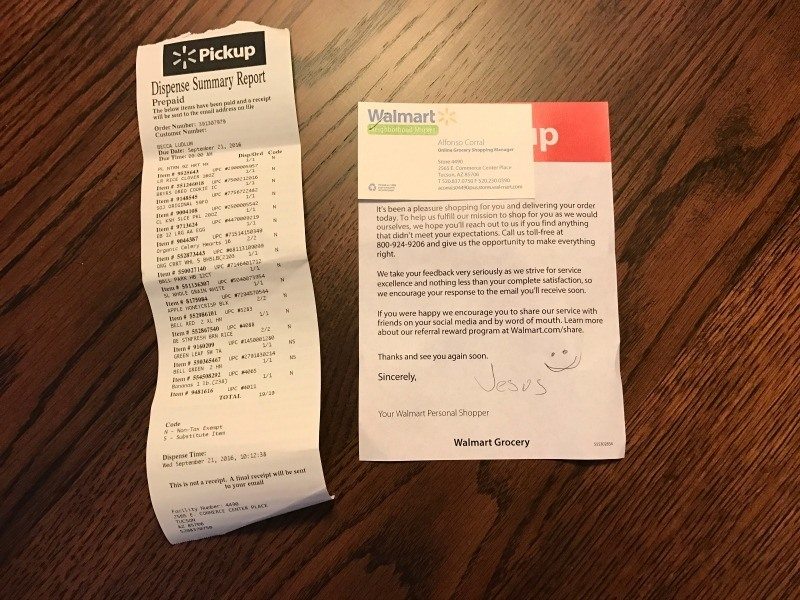 Before Jesus loaded my groceries, he showed me which items had been substituted, and made sure I was ok with them. He also showed me the fruit and vegetables he had chosen for me.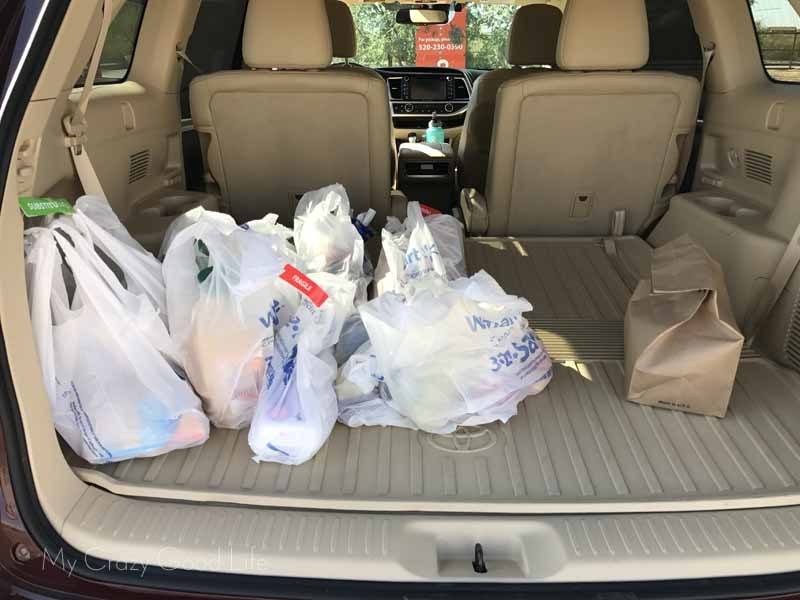 Now, to clarify, I chose to get out of my car and help load my groceries so I could get a picture. I could have stayed in the car and waited for Jesus to do that for me.
Walmart Grocery Pickup is easy and fast. Order online, select your pickup time & location, and they'll load your car in minutes.
Here are the stores that offer online grocery pickup in the Tucson area:
Walmart Neighborhood Market: 2565 E. Commerce Center Place Tucson, AZ 85706
Walmart Supercenter: 7635 N. La Cholla Blvd. Casas Adobes, AZ 85741
Walmart Supercenter: 8280 N Cortaro Rd. Marana, AZ 85653
Order your groceries online today! Pick up tomorrow. It's that simple.