This site contains affiliate links. Please see Policies for more information.
As part of our press trip to LA last week, we had the opportunity to see The Jungle Book a little early, and in one of the few Dolby Cinemas at AMC Prime theaters! This experience was unlike any other I've had, and trumped any other way to watch a movie.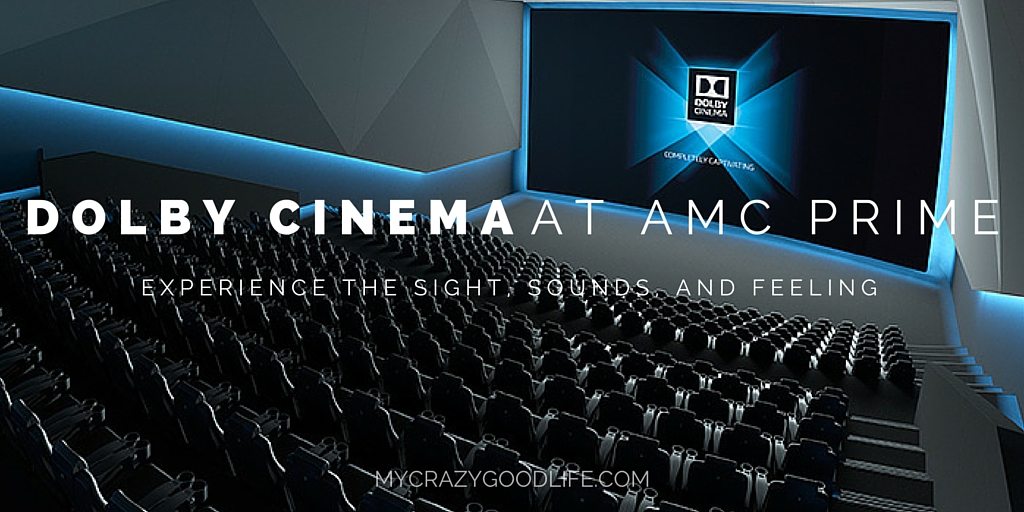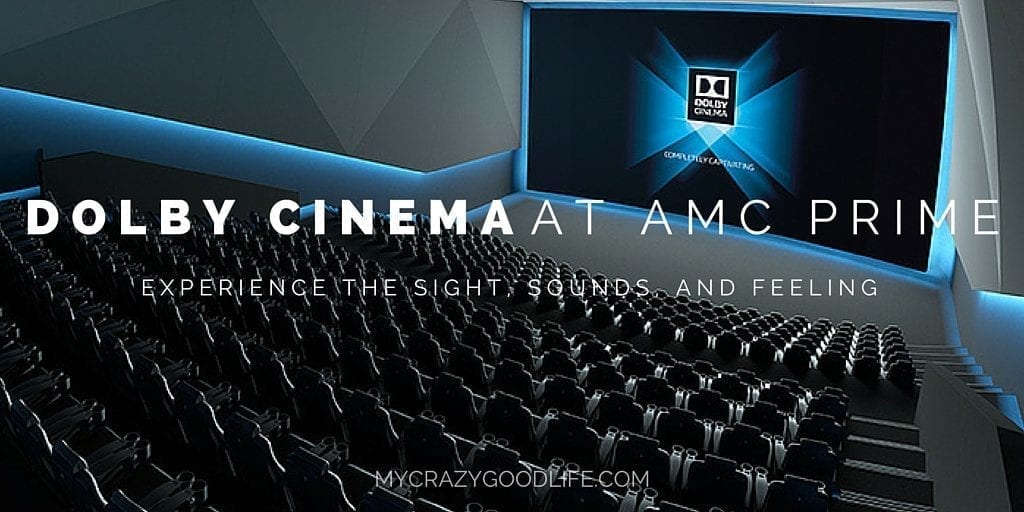 First, we grabbed food and drinks from the concession stand–not really out of the normal realm of movie going, right?
Then, we grabbed a cocktail to take to our seats with us.
Yes, a cocktail. From MacGuffins bar. Inside the AMC Prime theater.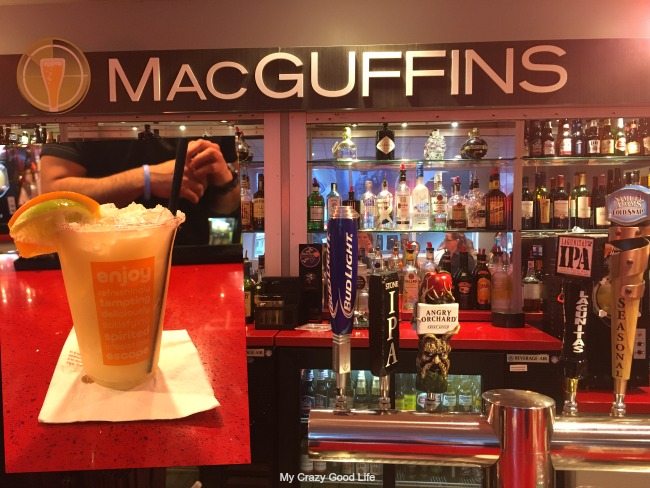 Because the best way to watch any movie is with leather recliners, a bag of popcorn, and a margarita.

So we're clear, the experience even before the movie was amazing–and we hadn't even had a chance to see exactly what Dolby Cinemas did to the sights and sounds that we were about to witness.
The Details
We were able to chat with Stuart Bowling, who works as Director, Content and Creative Relations at Dolby Laboratories about the new theaters popping up across the country this year. You can find 15 theaters right now that have Dolby Cinema at AMC Prime and AMC intends to expand to 50 operating Dolby Cinema at AMC Prime locations by December 2018 in additional cities including San Francisco, Las Vegas, Philadelphia, Miami, Boston, Denver, and Seattle, and up to 100 Dolby Cinema at AMC Prime locations by December 2024.
Yes, the ticket is a few dollars more expensive than "regular" movies, but here's what you get for the money:
A richer and more detailed viewing experience thanks to Dolby Vision laser projection system with enhanced color technology
Dolby Atmos sound technology that moves around the theater (both the sides and overhead)
AMC Prime power leather recliners with seat transducers that vibrate gently with the action on the screen
Premium seats that are carefully positioned so the person heading to the bathroom in the row before you doesn't get in your way
Acoustic panels covering the speakers in the ceiling for a more immersive sound experience
A wall to wall screen to allow the viewer to feel more of a visual impact while watching the movie
You can get more of a feel for the theater and hear more about its features in this video by Sarah at SavoringTheGood.com:
The Experience
Amazing! I was a little nervous about the seat transducers and the big screen because of my migraines, and I was actually fighting one off that day. I didn't notice any ill effects of the sights, sounds, or seat transducers. What I did notice was a super clear picture, amazing crisp sound, and a light vibration when there was an action scene on the screen. And the vibration was one that left me wondering, "was that it–the vibration? or was it just the sound? was  I imagining that?" So not overwhelming, and not similar to a roller coaster simulator like I was asked a few times.
Heading to see The Jungle Book when it opens April 15th? You'll definitely want to check it out at a Dolby Cinemas at AMC Prime theater!
I attended press events with Walt Disney Pictures and Disney XD, which included a screening of The Jungle Book at Dolby Cinemas at AMC Prime in Burbank. This expenses paid trip to Los Angeles is offered in exchange for my coverage about the events. No other compensation is given. Of course, opinions and experiences are my own.