This site contains affiliate links. Please see Policies for more information.
My dear friend Corie is here today! I met Corie in one of Jon Acuff's groups last year and we hit it off like old friends. What I love most about Corie is that she is genuine–no surprises, just kindness. She recently wrote a book called The Simplicity Project and blogs over at Corie Clark.com–you'll want to check both of those out :)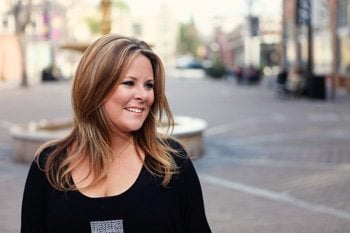 Remember the day you got the idea of starting a blog? The day you felt a fire deep inside your bones and thought to yourself, Yes! The world needs to know this! Do you still feel that when you sit down to blog? Or are you trying to fit into a carefully drawn out picture created by someone you have never even met?
There are several unspoken rules bloggers follow that, unfortunately, have become very spoken and loud over the years. Rules about how often you should post, what social media outlets you should use, what you should write about and more. Who made up these rules anyways? Who says your post needs to be a certain number of words? Who says you should avoid controversy or even stir it up for that matter? Who says you need ads, email campaigns, SEO, and giveaways to boot? Who says?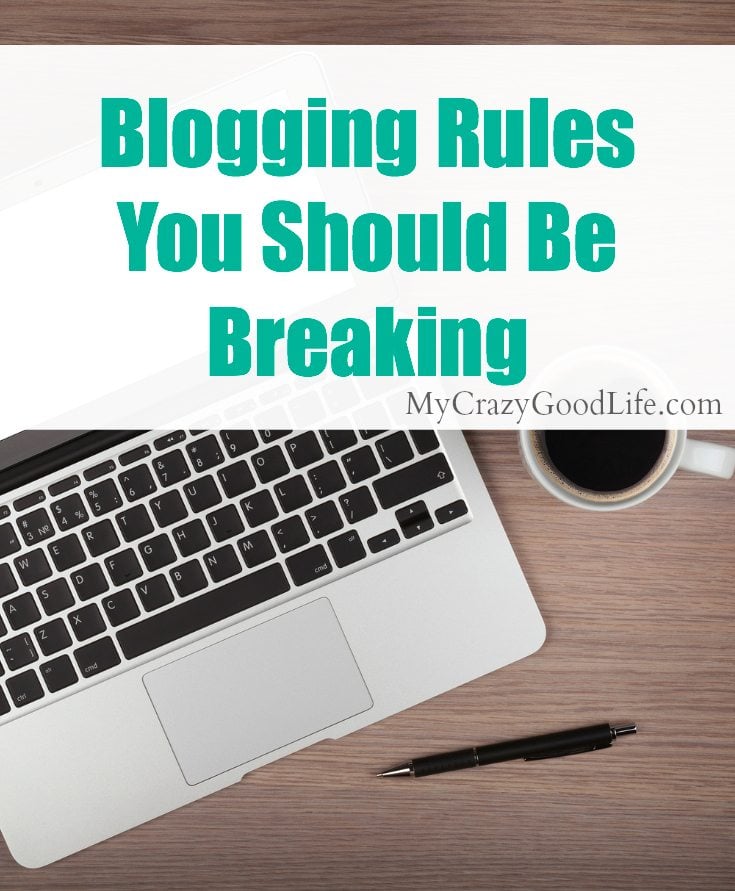 Don't sell out.
I see so many bloggers change what they're actually blogging about in order to make a buck. If you're going to turn your blog into a form of revenue, at least stick to the theme of your blog. Don't change who you are because someone else found some catchy way of making quick money. It may or may not work for you and if it doesn't you might lose readers in the process.
Is consistency really key?
Some of my favorite bloggers are the most sporadic. They're not coming up with content for the sake of coming up with content. Sometimes they post once per month and others ten times. No consistency whatsoever. Do I care? No! I read the blog because I love it, not because they're fitting into my perfectly planned schedule. If your goal is increasing traffic then by all means, post consistently. But if your goal is sharing your heart then don't put out poor content for the sake of getting it out there.
Build it and they will come.
Sure, it might take a little longer. But if you build the blog YOU want, readers will come and you won't sell your soul in the meantime. Ok, maybe you won't sell your soul either way but at least you'll still find joy in what you're doing. Let your audience be formed around who YOU are. Don't change yourself to meet an audience. If you want to expand your audience find a way to meet the ones that don't quite fit your demographic and blend them into who you are and what you offer.
Blog what you want.
When you blog what you're passionate about, you'll be more honest and real with your audience which is exactly what they want. Whatever the idea is that you had on the day you said to yourself, I should start a blog. THAT is probably what you should be writing about. It's ok to change over time but it should only be out of your own desires and the person you're personally becoming.
Share on your terms.
We have endless forms of social media at our fingertips. This is a great way to get our content out into the world. If we shared on every single one and tried to maintain conversations on each one, we wouldn't have time to do anything else. Instead of trying to get yourself on every single outlet, focus on the ones that you enjoy. If you're on Facebook, share on Facebook. If you hate Google+, then stay away. Build community and create conversations in the places you like to be.
YOU be the boss of you!
It's time to take your blog back. Own it. Make it the blog you've always wanted it to be. Let go of the expectations you've given yourself that you may not even want to live up to. Break the rules, keep them, it really doesn't matter. At the end of the day you need to blog for the reason YOU want to blog. Not for anyone else. Take a moment to think about why you blog, how you're currently blogging, and what you need to do to create the blog that YOU want.
What are some of the blogging rules you have a hard time breaking?