This site contains affiliate links. Please see Policies for more information.
This Exclusive Donnie Yen Rogue One: A Star Wars Story Interview is part of an expenses paid press event I attended.
Sitting in a small theater inside LucasFilm we waited for Donnie Yen, who plays Chirrut Imwe in Rogue One. We were in awe of the scene we saw while in San Francisco, where he dominates the Storm Troopers (all of them). A newer star to us Americans, Donnie Yen is a huge star overseas. Once you watch Rogue One: A Star Wars Story, you'll see why.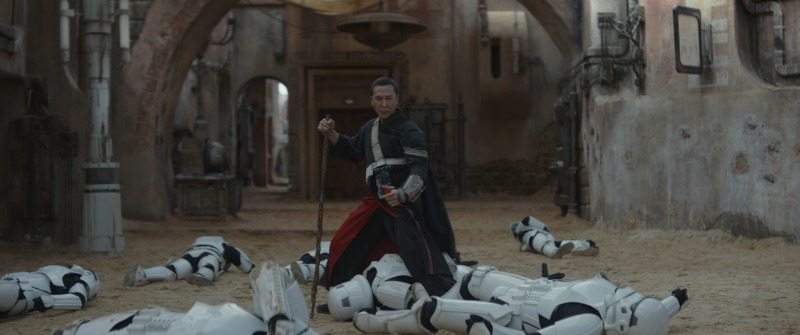 Some quotes have been paraphrased for readability.
The character Donnie plays is Chirrut, a blind warrior. But not just any warrior.
Chirrut is blind, but he's the spiritual center of the team. He believes in the Force and has a sense of humor. And… he beats up all the Storm Troopers.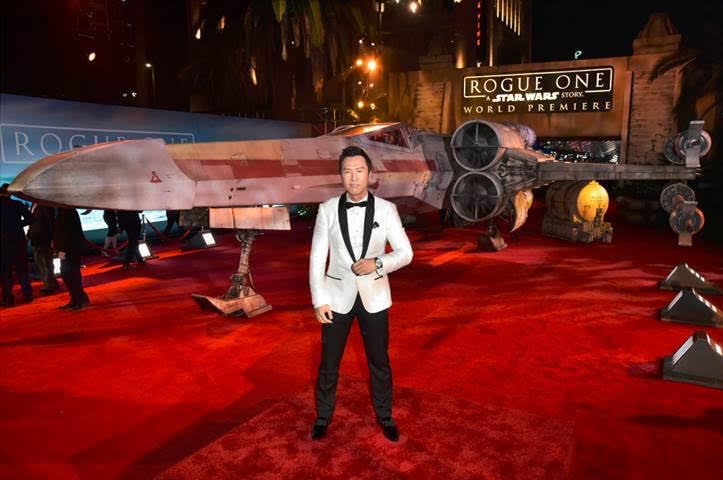 Chirrut wasn't originally a blind character, though. After collaborating with Gareth Edwards about Chirrut, they decided to change the script a bit and make the character blind to remove some of the cliche of being a Warrior Monk. They also added in his sense of humor.
We wanted to give him a bit of vulnerability, and a sense of humor so the audience could relate to him more.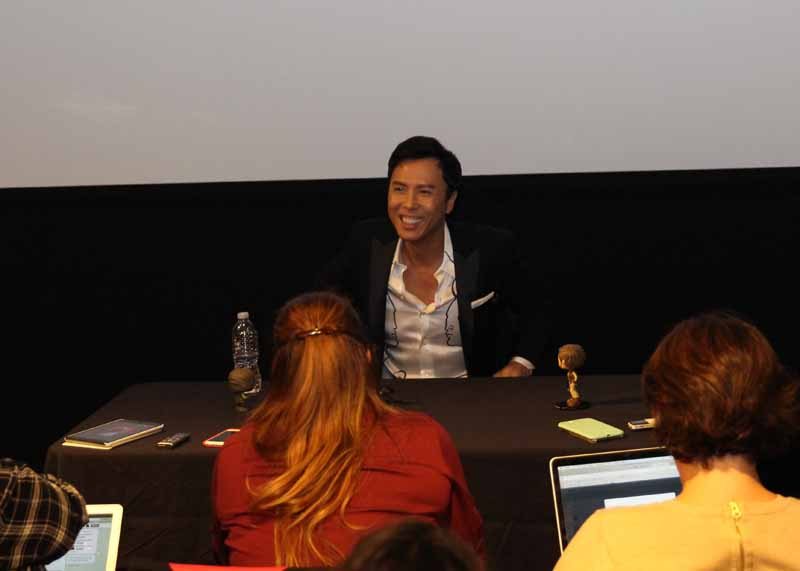 Playing someone who is blind was "very challenging" for Yen. The contacts hurt his eyes and made shooting very difficult. Yen had to stop every ten minutes for eye drops, and take the contacts out every three hours to allow his eyes to rest. While wearing the special contacts, Yen couldn't see clearly to judge distance, look his fellow actors in the eyes, or get reactions from them. It made his role in this film a very difficult one.
I felt I was able to portray this character better because of the issues I had with the contact lenses. I had to learn to feel with my heart, which put my character even closer to the Force.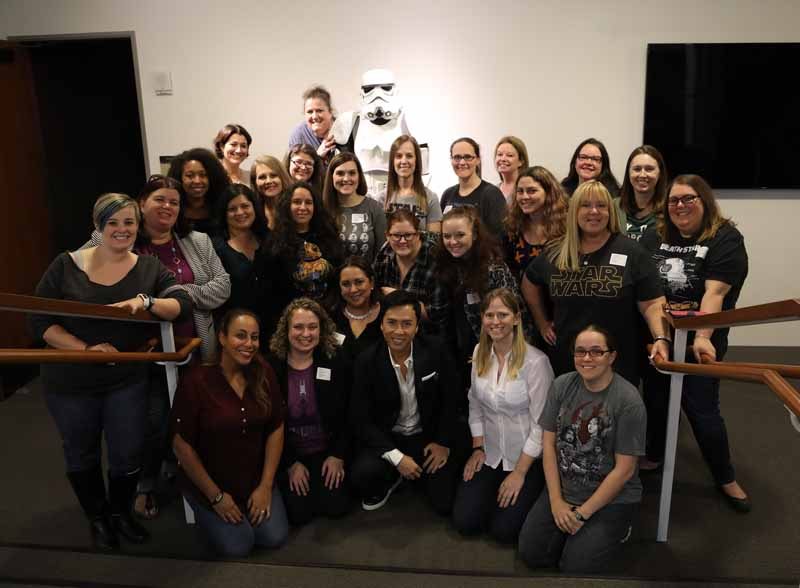 I can't wait to hear what you all think about Donnie Yen's character, Chirrut Imwe, in Rogue One: A Star Wars Story on December 16!
This expenses paid trip to San Francisco is paid for by Disney, Lucasfilm, and Disney Junior and is offered in exchange for my coverage about the events. No other compensation is given. Of course, opinions and experiences are my own.