This site contains affiliate links. Please see Policies for more information.
High fiber vegetables are great for a healthy lifestyle, and so necessary. Adding vegetables high in fiber to your diet will make you feel better and help you reach your fitness and weight loss goals.
Fiber seems to be something we all overlook until we really need it. The best way to avoid digestive upset is to maintain a healthy diet of fiber rich vegetables and fruits! If you are looking for ways to increase your success on diet and healthy lifestyle plans fiber could be the boost you've been looking for.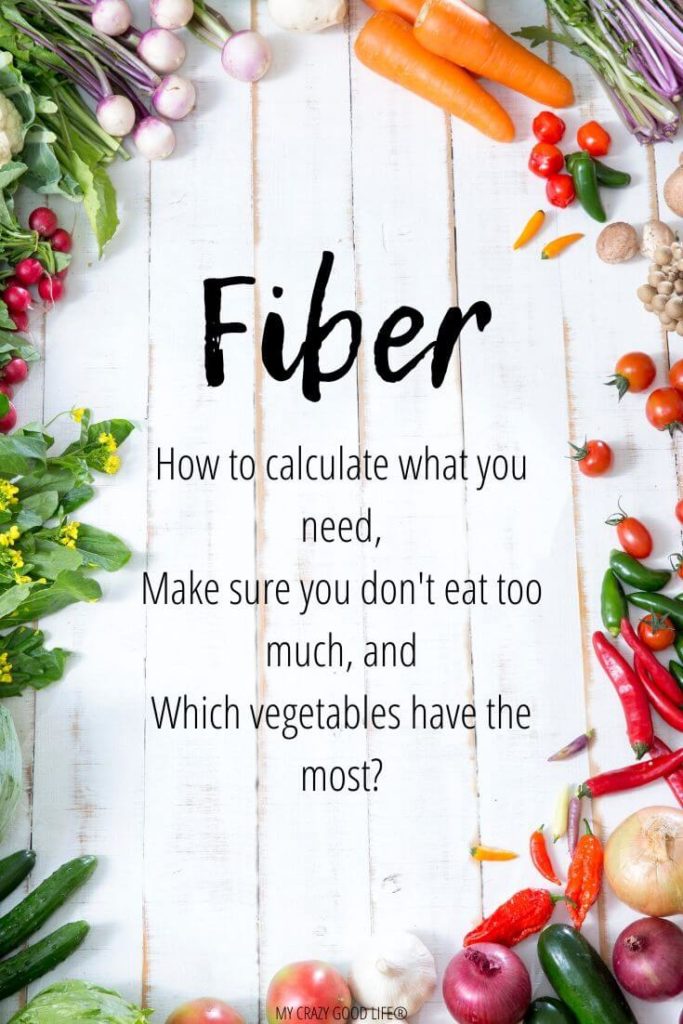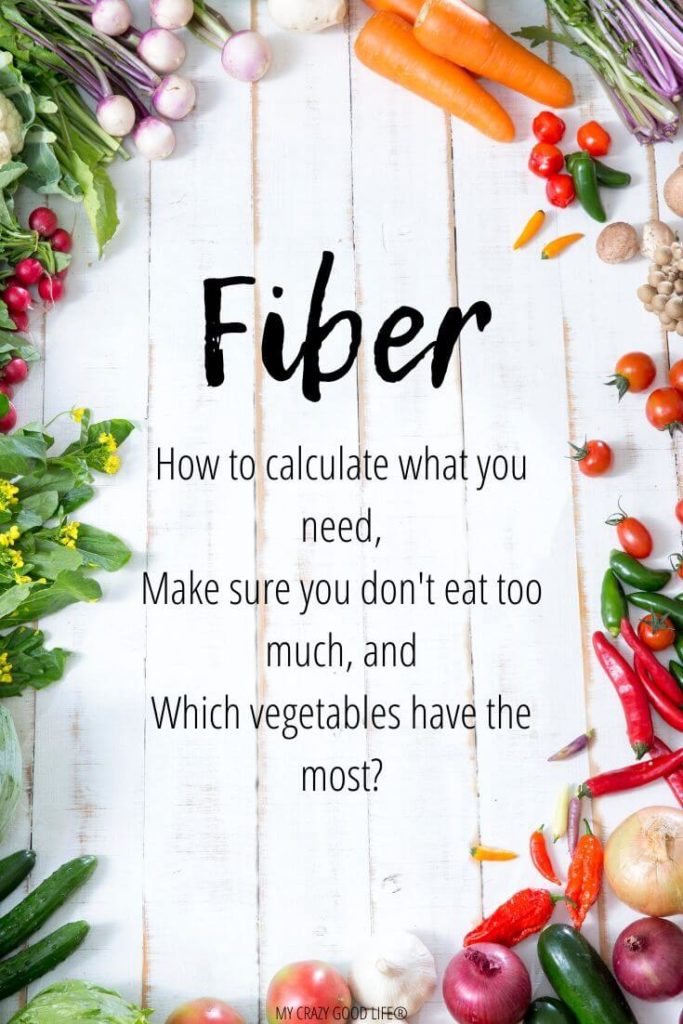 How much fiber do we need?
The standard recommendation is about 25 grams per day based on a 2,000 calorie diet. BUT that is not the catch all. Studies have shown that more fiber is important and beneficial to our bodies. Men under 50 should have as much as 38 grams per day so there really is something to be said about adding more fiber to our diets.
Women need about 25 grams of fiber today but can definitely benefit from more! While I wouldn't drive myself crazy trying to double the amount of fiber I'm eating in a day I do think it's beneficial and I've started to add some of these high fiber vegetables to my diet to help boost my intake!
What is the best way to get the fiber that we need from vegetables high in fiber?
As with most things like protein and fiber you should try and get your intake of fiber from whole food sources. Processed foods, supplements, and additives can only do so much. It's always best to start with your diet, add in high fiber foods, and then add a supplement if you really can't reach your intake goals with low fat, healthy, whole foods.
The good news is that you have come to the right place! We're going to look at a list of high fiber vegetables that you can get in any grocery store the next time you go shopping. These vegetables high in fiber will help you boos your fiber intake without having to worry about finding a quality supplement.
High Fiber Vegetables To Add To Your Diet
Here are some high fiber vegetables that you should try and use as good sources of fiber for your dietary needs. Making healthy fruit and vegetable choices first can help you reach your goals with little to no added effort!
Carrots | 3. 6 Grams per cup | In just one cup you get 3.6 grams of fiber, that's great if you need a healthy snack that tastes great and also packs a great nutritional punch. These baked carrot "fries" can help.
Broccoli | 2.4 Grams per cup | Broccoli is a really reasonable way to eat fiber without having to try very hard. You can add it to soups, salads, veggie trays, and more!
Brussels Sprouts | 4.1 Grams per cup | Not only do they pack a big punch of fiber but they also have protein, vitamins like C and K much like broccoli!
Kale | 2.6 Grams per cup | Kale gets high praise because of it's calcium content but it also contains a good amount of fiber. That means you can really get a wide variety of nutritional benefits from one little green!
Spinach | 2.4 Grams per 100 Gram serving | Spinach is the mild cousin to kale and collard greens that everyone can eat in some form or another. Spinach has a mild flavor that you can cook by steaming or sautéing or you can eat it raw in a salad! This superfood will do the body good in any form.
Collard Greens | 7 Grams per cup | A southern staple for a reason…these tasty greens are packed with antioxidants and are arguably comparable to kale in terms of health benefits, so eat up!
Sweet Potatoes | 4 Grams per cup | On top of their fiber content sweet potatoes are also a great way to get in some antioxidants. They taste great, are healthy, and provide us with so many nutritional benefits, they're a win win win! Try this delicious sweet potato hash recipe today!
Beets | 3.8 Grams per cup | You know we love beets over here…or at least we're trying to…but you can learn more about the great benefits of beets right here.
Squash | 2 Grams per cup | I have a great squash soup recipe that you'll love and did you know that just 1 serving of squash has 400% of your daily dose of Vitamin A?! That's crazy!
Peas | 7 Grams per cup | Peas are great because no matter how you cook them their nutritional benefits stay the same. You can eat them raw, cooked, in a soup…doesn't matter, you still get the great fiber benefits!
Artichokes | 10.3 Grams per medium artichoke | Good news, I have a great way to help you eat artichokes that is delicious and easy thanks to the air fryer!
Tomatoes | 2 Grams per cup | Tomatoes can easily be added to just about anything….check out this homemade spaghetti sauce for inspiration.
What is fiber?
On a nutritional level dietary fiber is a bulky carbohydrate that cannot be broken down by our bodies. This is why it is sometimes called roughage.
Fiber makes it through the digestive process relatively intact which is important because most carbohydrates are broken down into sugar molecules. Since fiber is indigestible by the body you might think it's not important, right?
Wrong! Fiber is important for digestion, lowering blood sugar levels, and more. It's also been linked to weight management, cholesterol health, and digestive regularity.
What are the different types of fiber?
There are essentially two different types of fiber in our foods. Soluble and Insoluble fiber. Soluble fiber can be dissolved in water and forms a gel like substance, this type of fiber is great for controlling blood sugar levels and lowering cholesterol. Insoluble fiber cannot be dissolved is water and it works to speed up the digestive process and is known for helping to prevent constipation and other digestive irregularities.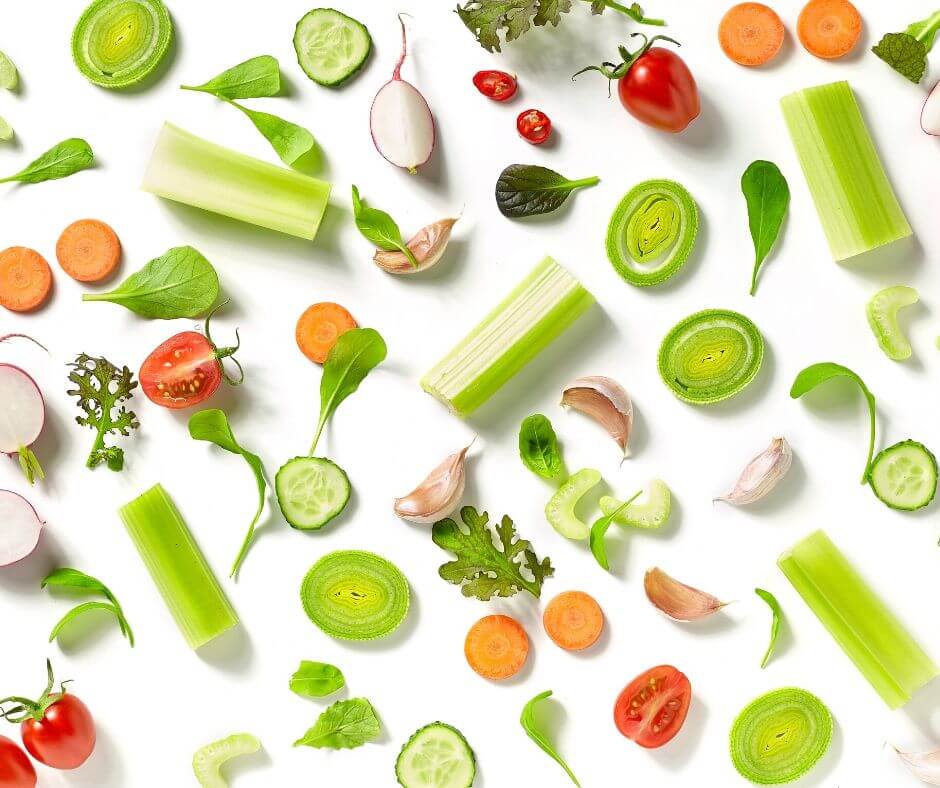 Why do we need fiber for weight loss?
Fiber plays an important role in weight loss because it can't be broken down by your body into sugars. It also helps to keep you feeling full longer and it prevents hypoglycemia and hyperglycemia, it helps keep blood sugar levels steady.
Can I eat too much fiber?
Too much fiber in your diet can cause digestive upset…bloating, gas, and even constipation. These effects are generally only seen when someone is eating 70 or more grams of fiber per day.
If you are planning to up your fiber intake significantly there are some things you can do to help prevent negative side effects. Drink more water, exercise, and adjust the other areas of your diet to help maintain a comfortable balance. Increasing fiber intake slowly over a few weeks is the best move to make sure you don't give yourself uncomfortable stomach and digestive symptoms.