This site contains affiliate links. Please see Policies for more information.
There is a group of people who suffer from migraines on a regular basis, including yours truly. I've tried lots of different medications, pain management therapy, Botox injections in my scalp and neck, and most recently Essential Oils.
The cause of a migraine differs for everyone, but the side effects are usually the same. The solution also differs from person to person. While the most common solution is to take over the counter medicine, there are many reasons why this isn't ideal. There seems to be a solution that works for many sufferers… Essential oils. Essential Oils used for migraines need only be applied to the skin and can work wonders for migraines or headaches.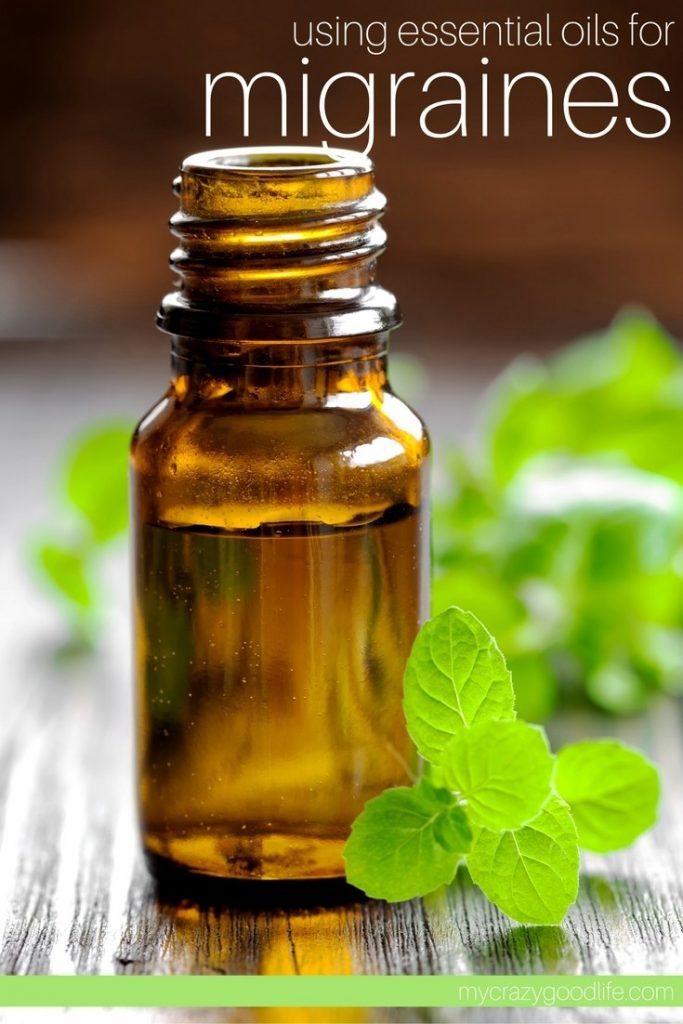 What's in Essential Oils?
Essential oils for migraines combine natural oils that have been proven and even recommended by doctors as a natural alternative to Aspirin. Some of the oils used for migraine are Peppermint, Lavender, Eucalyptus, Melaleuca, Rosemary and a few others. You can purchase a special migraine relief blend right here, no worries about mixing it all yourself. Often these oils come undiluted, and different dilution levels for sensitive skin, young children, and adults are recommended. The question is, what do you dilute it with?
Diluting Essential Oils
It is widely known that oil and water don't mix, so you can't accurately dilute oils with water. Instead, you dilute essential oils with other natural oils. Carrier oils work best to help the specific oils you need to travel through the skin. Two examples of carrier oils are coconut, olive, or grapeseed oil. Carrier oils can be used but at different levels and are easily measured by a "123" method. To get 1% dilution, you will need to mix 2 tsp. carrier oil and 3 drops Essential Oil. For children 0-3 months, .10% dilution is recommended. Children 3-24 months require .25%, 2-6 years need 1%, 6-15 years require 1.5% and 15 and over 2.5% dilution.
Specifically, the Relief Oil works best these two ways:
Diffused, in an oil diffuser
Topically, directly on your skin: apply Relief on reflex points, temples, and around the nape of the neck and hairline, and be sure to dilute for young and sensitive skin.
The Relief oil is NOT recommended for internal use, please do not ingest it.
How To Use Essential Oils
Using Essential Oils for migraines are easy–I figured that it's worth a try to get rid of the pain I have. There are oils for pretty much everything–I've only started using them for migraines. With whatever oils you use, there are even multiple ways to them topically and aromatically. One tip for applying to the temples is to apply closer to your hairline; the goal would be to avoid getting any in your eyes. Topical use is most common, especially since a headache or a migraine can strike at any time. There are different vials, rollers, and droppers that can be used to allow for application no matter where you find yourself.
When using the oils topically, just dilute to the required percentage and then apply to your temples, reflex points or even the nape of the neck. If you plan on using aromatically, you will need to burn the oils in a safe way–I use this diffuser.
I've been diffusing my Relief oil for migraines (whether or not I have one) in my office during the day while I work, and at night if I have a migraine. I'll keep you posted on how it works, but wanted to share this information with you asap, as I know what it's like to live with pain.