This site contains affiliate links. Please see Policies for more information.
I'll be in the ballroom tonight for Dancing with the Stars!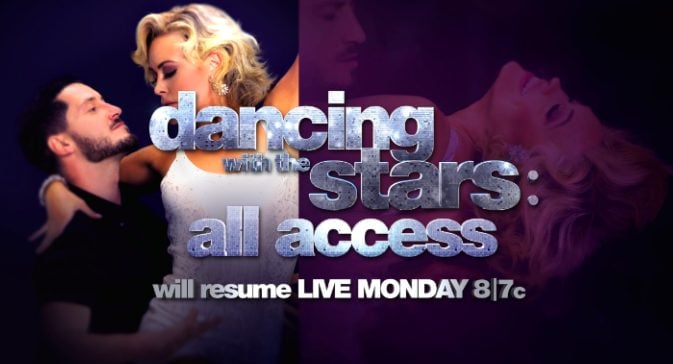 There's a DWTS All Access livestream broadcast that runs concurrent to the show, and you can watch it right here. Fellow blogger Vera Sweeney of Lady and the Blog will be interviewed, chatting about the group of 25 bloggers chosen to be in the ballroom during the live taping.
Broadcast live streaming video on Ustream
This livestream will be live at 4:55 PM PST for the ET/CT audience and replays at 8PM PST and 11PM PST for those in other time zones. All of the bloggers will be live tweeting during the commercial breaks at 5 PM PST and then again during the west coast airing at 8 PM PST. You can follow along with me on twitter or just follow the event hashtag, #ABCTVEvent!
Want to see more of what I'm doing in LA?
I'm attending press events with Disney and ABC TV. I was provided with an expenses paid trip to Los Angeles in exchange for my coverage about the events. No other compensation is given. As always, opinions and experiences are my own.