This site contains affiliate links. Please see Policies for more information.
Disneynature's newest film, Monkey Kingdom, is amazing!
Last week during my press trip to Los Angeles, I was able to watch Monkey Kingdom and then head to the LA Zoo for some monkey time. It was a blast, and I can't wait to take Jack to see the movie.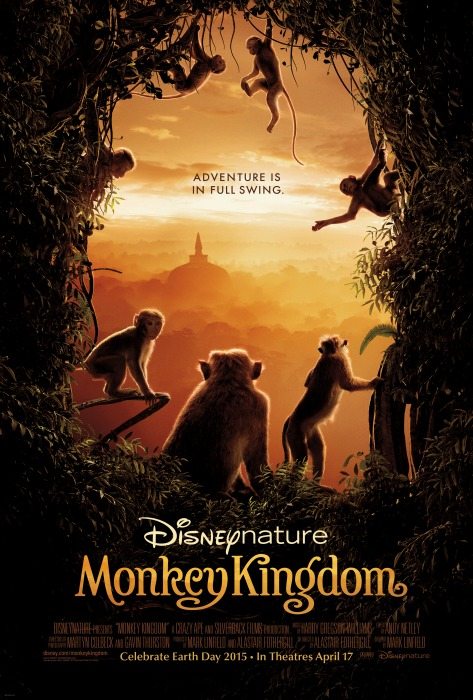 Monkey Kingdom was filmed over three years on the South Asian island of Sri Lanka. The movie follows Maya and Kip, a mother and son monkey family, as they learn to survive in the monkey kingdom. The movie is heartwarming and made me smile the entire time I was watching it.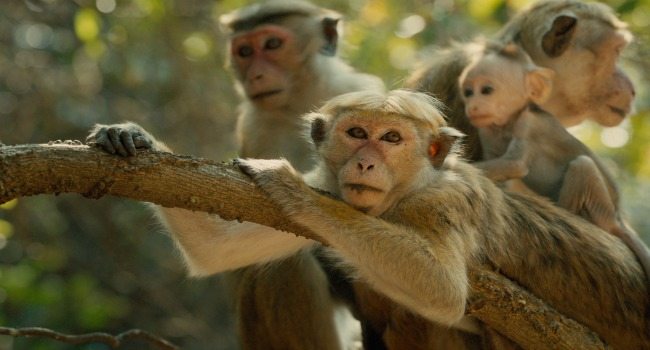 After the movie, we headed over to the LA Zoo with Maya, the star of the movie. Well, ok, it was a stuffed Maya, but still…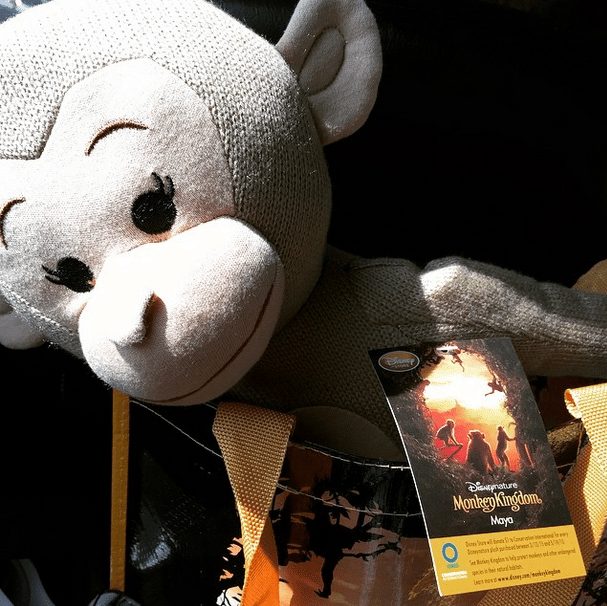 The LA Zoo has so many monkey exhibits–and they're all so interesting! We only have a couple of monkeys here at the Tucson zoo, and monkeys have always been my favorite, so this was quite a treat!
First, I'll show you my favorite–the Siamang monkeys. They're quite amazing to listen to.
There are so many amazing monkey species at the LA Zoo–Chimpanzees, Gorillas, Guenons, Langurs (their tails are SO long!), Mandrills, Black Howler, Spider and Squirrel monkeys, Kikuyus, Orangutans, and Uakari–I'm sure I missed a few species in there.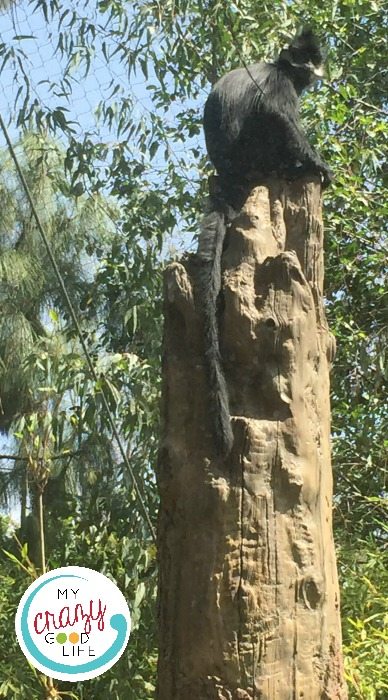 Head out to see Monkey Kingdom during the opening week (April 17-23) and Disneynature will make a donation in your honor to Conservation International to help protect monkeys and other endangered species in their natural habitats.
I love this quick clip from Disneynature, telling how you (yes, you!) have helped save the earth and it's creatures since 2008.
We'll be seeing Monkey Kingdom this weekend… will you?!
I attended press events with Disney and ABC TV, which included a viewing of Disneynature's Monkey Kingdom. I was provided with an all expenses paid trip to Los Angeles in exchange for my coverage about the events. No other compensation is given. Of course, opinions and experiences are my own.