This site contains affiliate links. Please see Policies for more information.
This week I was able to do something amazing–I walked the red carpet for the World Premiere of Disney's Christopher Robin! I wanted to tell you all about my red carpet experience, since I've had so many questions.
This red carpet experience was definitely different than those I have done in the past–Big Hero 6, Jungle Book, and Thor: Ragnarok. While the other events were held in front of and inside the El Capitan theater, the Christopher Robin red carpet was right on the Disney Studios lot–this made for a very informal and comfortable feeling.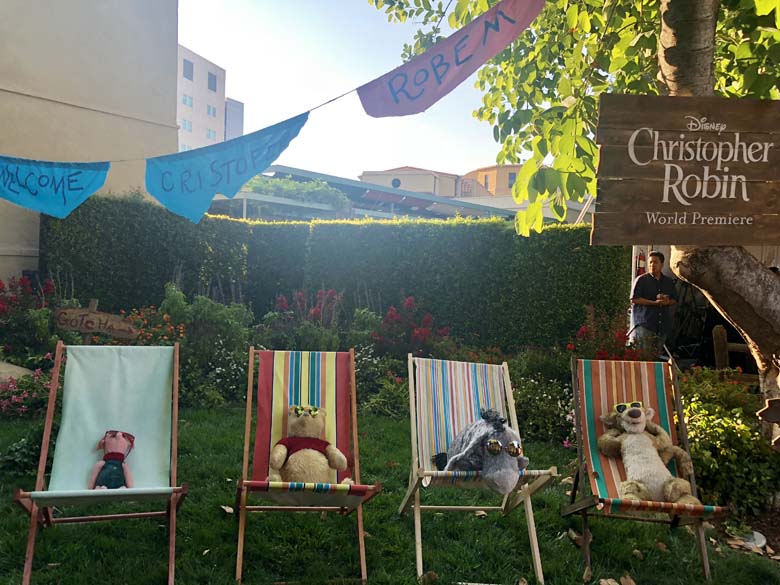 We arrived at the Disney Studios lot in time to enjoy the pre-party events–lots of fun photo opportunities, food and drink, and so much to see!
This was taken where the celebrities were walking in front of the photographers. It's just like you see on tv, photographers were yelling to the talent to "look here" and "turn to the left!" It's a very busy time for everyone, and it was a hot day–so people were rushing to get out of the hot spotlights!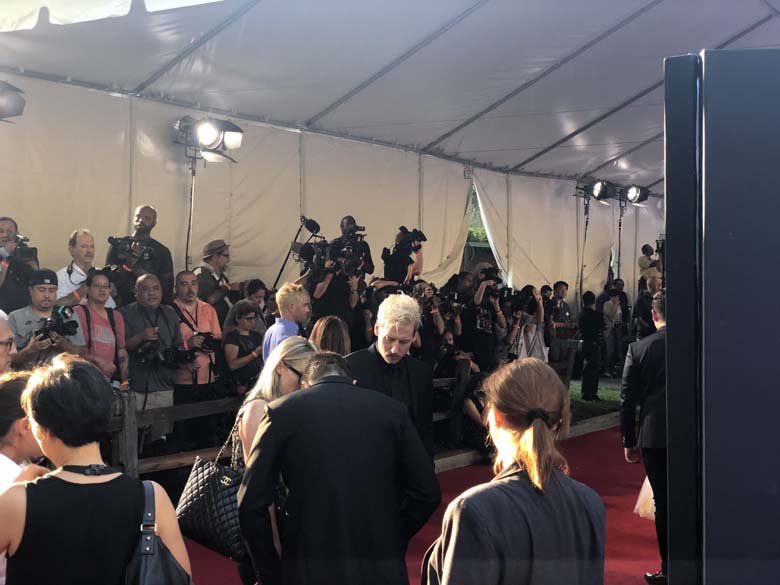 By far the crowd favored Ewan McGregor, who plays a grown up Christopher Robin in the movie. We interviewed him earlier in the day, and I can't wait to share that with you all soon!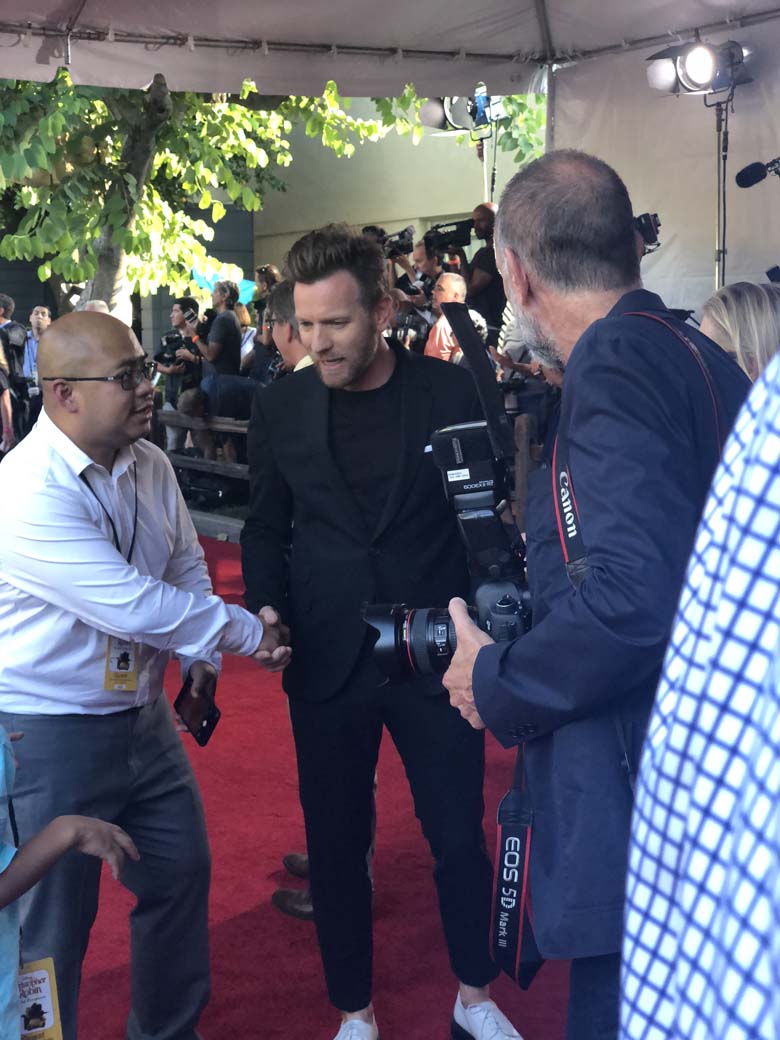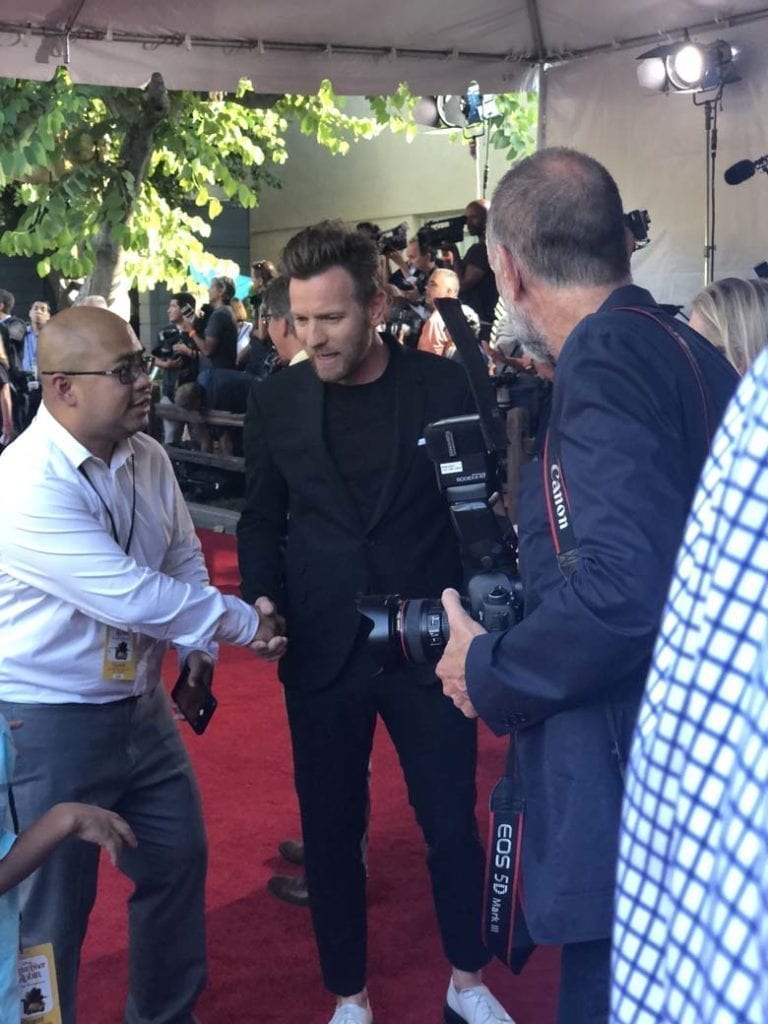 Red carpet events are usually fairly formal, so we look advantage of this laid back event by dressing in bright colors and matching the characters in the movie–we represented Christopher Robin, Piglet, Tigger, Eeyore, and Pooh. Can you tell who's who?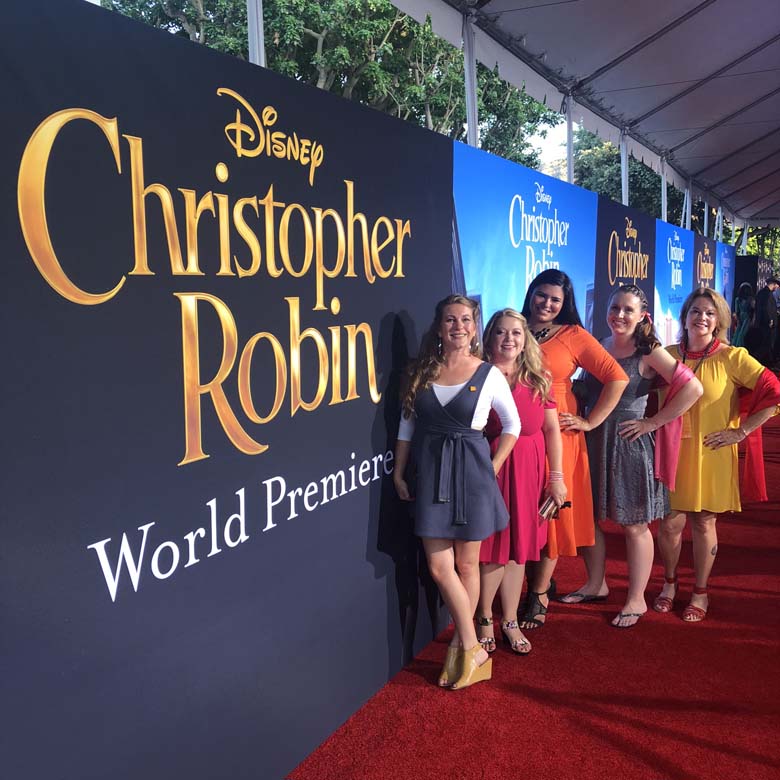 Friends Sarah, Britni, Vanessa, and Karen with me on the red carpet.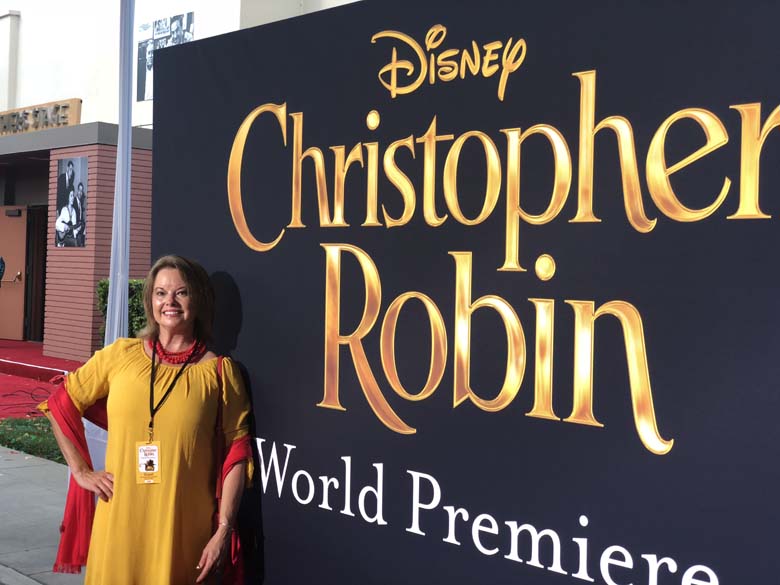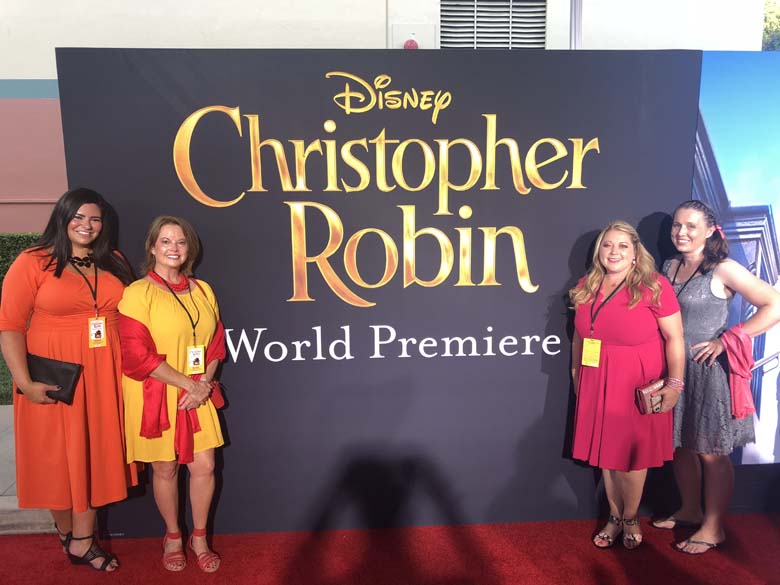 There was a picnic table set up to take photos at, which was perfect! One of the first scenes in the movie was at this table, where Pooh and his friends had a goodbye picnic for their friend Christopher Robin.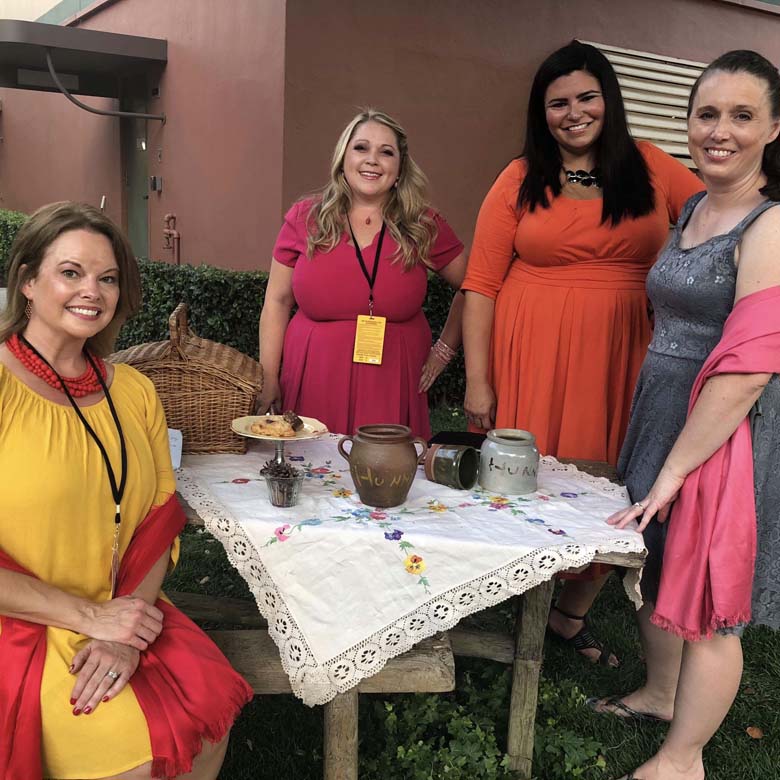 Of course there was honey at the red carpet event–it's Pooh's favorite food! People were encouraged to try the different types of honey and choose a favorite!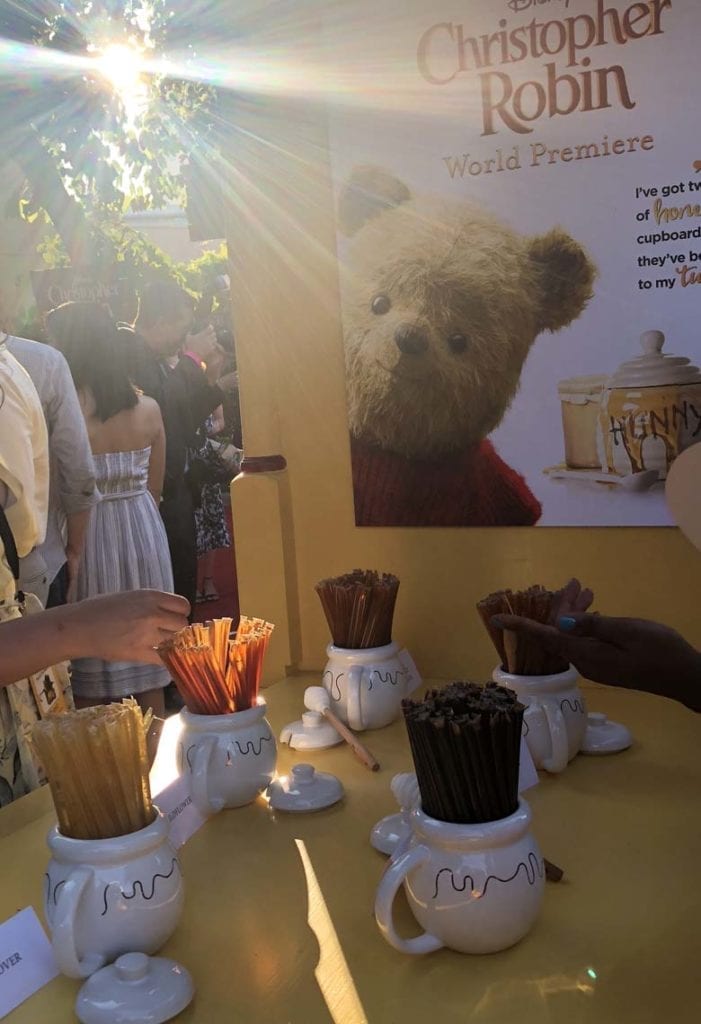 I loved the scene in the movie where the characters were at the beach, so this photo opportunity made me smile!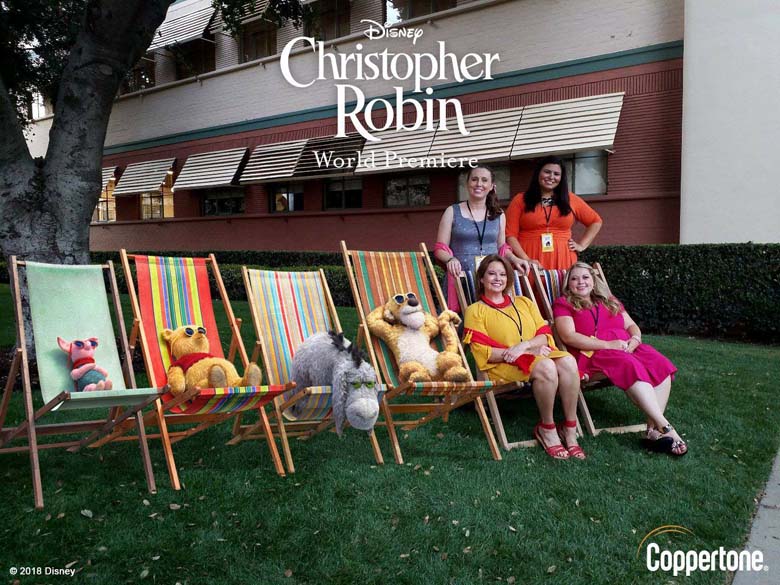 Once the pre-party was over we went inside the theater to watch Christopher Robin, which was even better the second time we saw it. My full review will be up in a couple of days, and I hope you'll come back to read it. I love hearing the audience cheer and clap as each character came on screen–it's an amazing experience being in the theater with everyone who created the movie!
You can watch the trailer for Christopher Robin right here:
Christopher Robin opens Friday, August 3 in theaters.