This site contains affiliate links. Please see Policies for more information.
If you're looking to learn more about the Peloton App and how it works with the spin bikes, Treads, or with your own equipment, I've got answers for you!
The Peloton App is loaded with amazing content. For a monthly fee, you get access to thousands of on demand classes and workouts that span across 10 categories!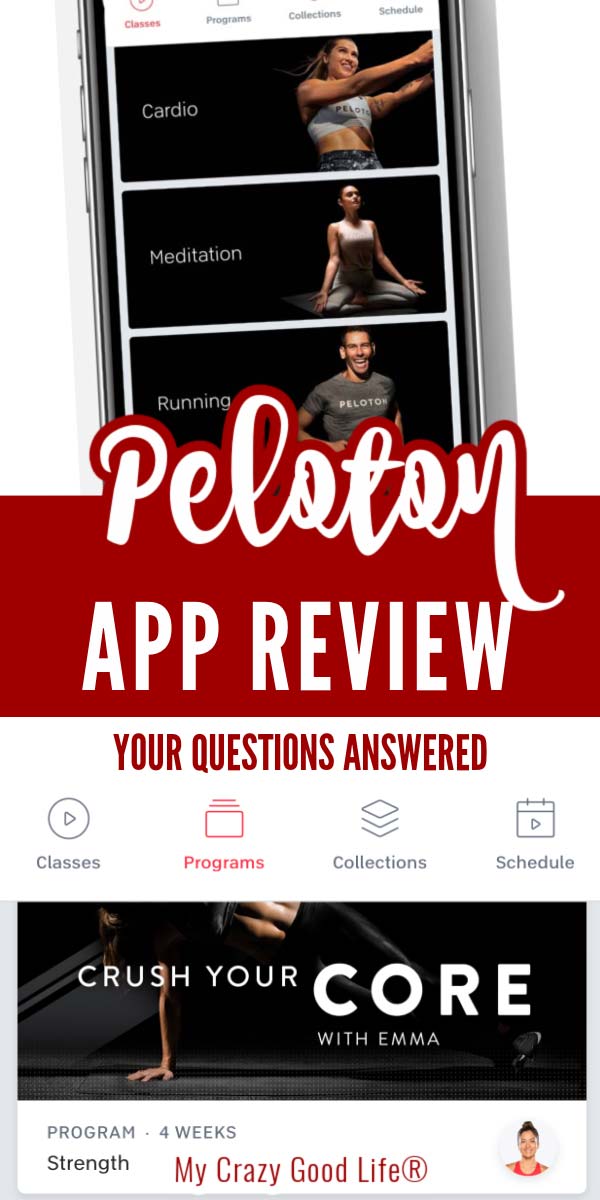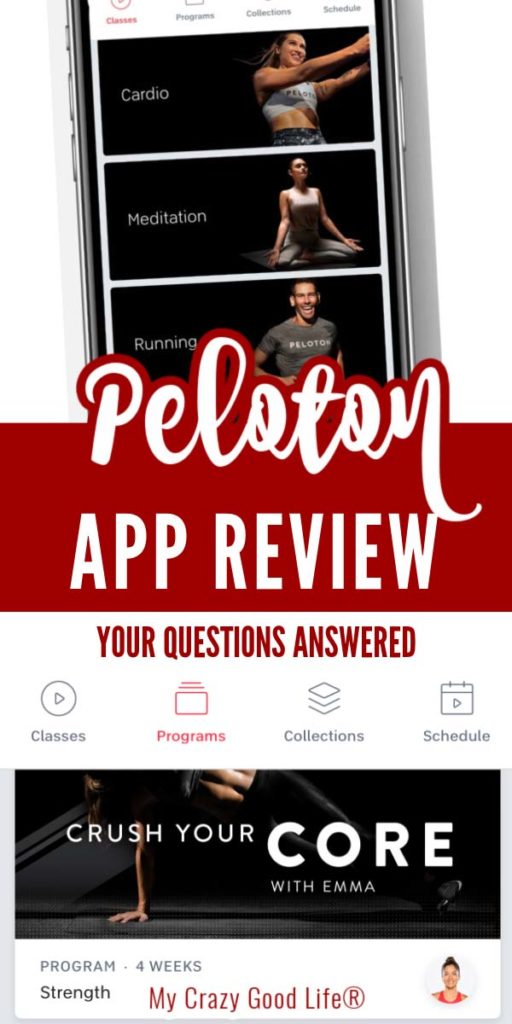 What is a Peloton bike?
Let's start with the basics–while some like to call the bike a stationary bike, that's not entirely true. It is true that the bike goes nowhere–I won't argue that. But to call it a stationary bike isn't the whole picture.
The bike is a spin bike, meant for pedaling fast and at high intensity. The workout you'll get is unlike any other I've ever done, and the best part (for me) is that pool of Peloton instructors who motivate and entertain you while you're doing it.
If you're getting ready to purchase a Peloton and would like a discount code for $100 off accessories you're welcome to use mine: N3YMBA Using my discount code will award us both a $100 credit for accessories.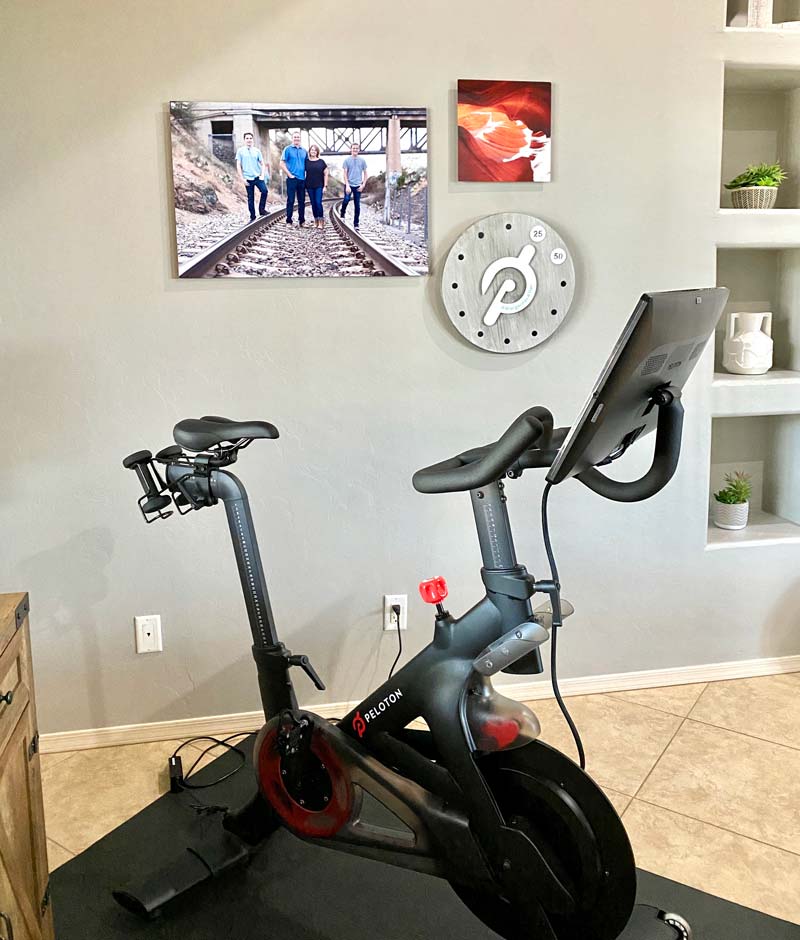 How do I access the Peloton App?
You can access the app on a variety of phones, tablets, and smart devices. You can stream workouts from Peloton with iPhone, iPad, Android devices, Fire TV, Roku, Apple TV, or you can also get all of the content from your web browser on your computer.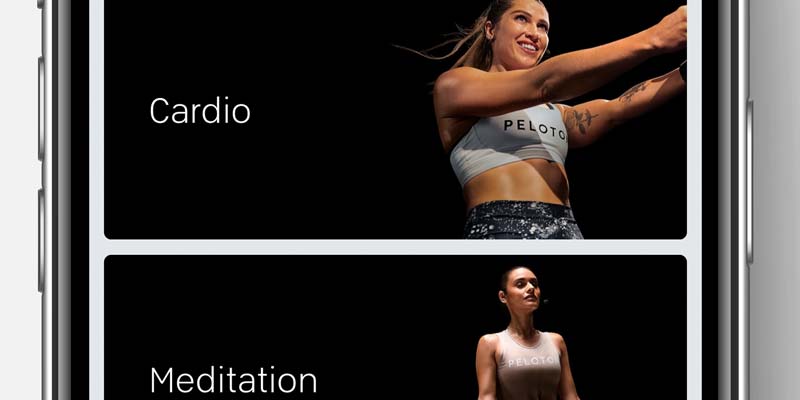 How much is the Peloton App?
There are two pricing options for the App. If you don't have the Peloton Bike or Tread, the monthly membership cost is $12.99. This gives you unlimited access to all of their classes, including the live rides and real time classes. Peloton also offers a free trial so you can test it before committing.
With a Bike or Tread you pay $39 per month. The extra cost allows you to tap into the data directly from the equipment–to track your progress, compete against friends, store your workout history, and much more.
If you have a bike or Tread, you have to have that $39/month membership–there is no getting around it.
With both monthly subscriptions, you can choose from thousands of live and on demand classes–from cycling classes to meditation. There is a full list of class types below.
So, I can ride without a Peloton bike?
Yup! Peloton Digital App users are a huge part of the Peloton community! There's even a Facebook group for them where they share tips for getting the most out of the community without buying a bike.
Being a digital app user, you won't be able to see the full leaderboard on your screen and it can be a bit of a pain to high 5 others, but it's definitely possible to get great cycling workouts without the bike.
To be honest, I love the leaderboard (many call it a motivation board) and the ability to respond to an interaction or dismiss them completely, hide my metrics if I'm just wanting more of a rest day, or add my favorite songs to my Spotify playlist.
How many people can be on a Peloton membership?
There is no restriction to the number of people who can be on a single Peloton membership.
If you have a few people in your house that like to workout, one Peloton membership will be sufficient and everyone can workout however they like.
The only catch is that the most Peloton equipment you can have on one membership is one Bike and one Tread. Two bikes need two $39 memberships. Two Treads need two $39 memberships.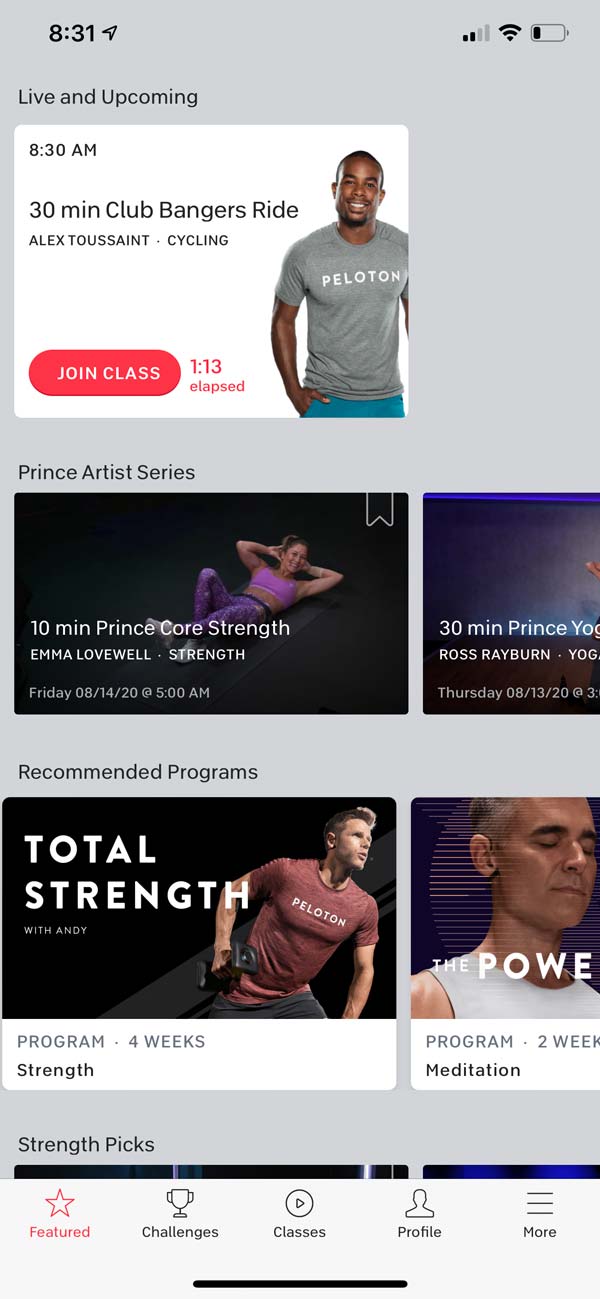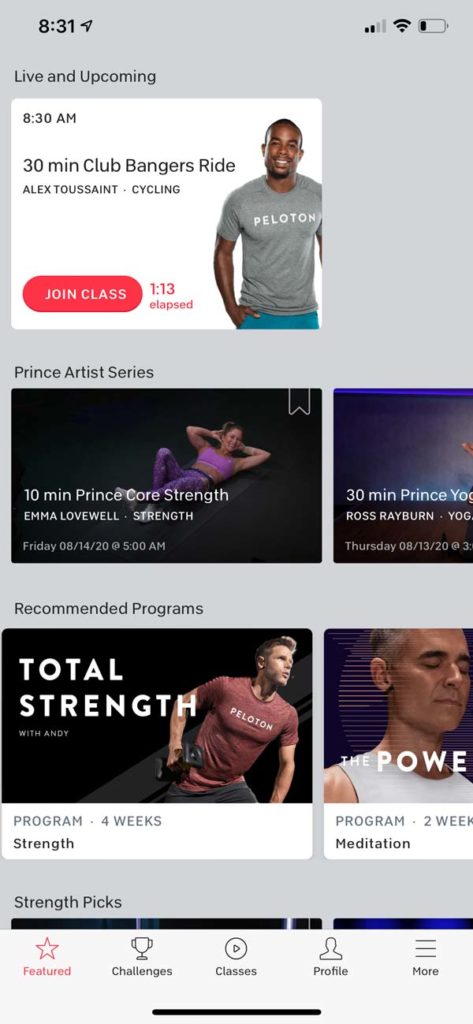 What workouts does the app include?
A ton. I was so surprised with the Peloton workouts included in the app–you could definitely drop the gym membership (if you have the equipment).
There are workouts for the Peloton bike and treadmill with cycling and running, of course…but did you know that the app also has workouts for strength training, yoga, meditation, cardio, and even stretching?
Here's the full list:
Strength
Yoga
Cardio (even dance cardio!)
Meditation
Running
Outdoor Running & Walking (audio only)
Cycling, of course!
Stretching
Bootcamp
Walking
There are also special programs that you can work your way through, like Total Strength, Crush Your Core, and 5k and marathon training.
If you don't know where to begin, Peloton has created Collections for you to get started for their Artist Series (where they focus on one music artist per class), family classes, #PelotonPride, and other fun sub-groups.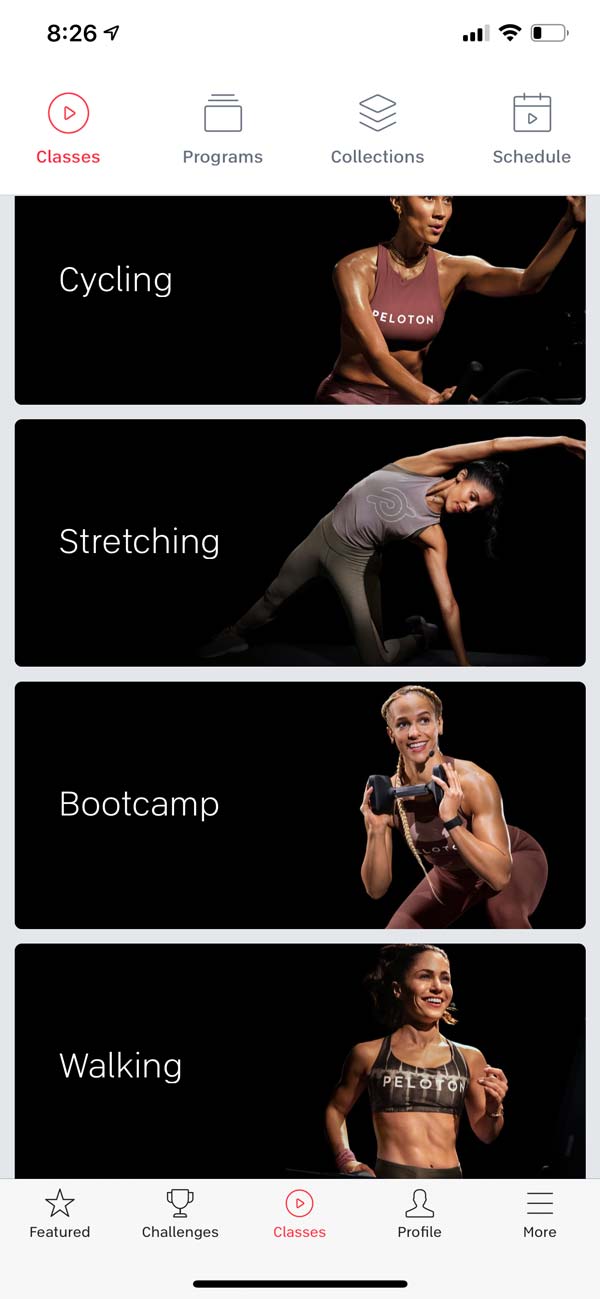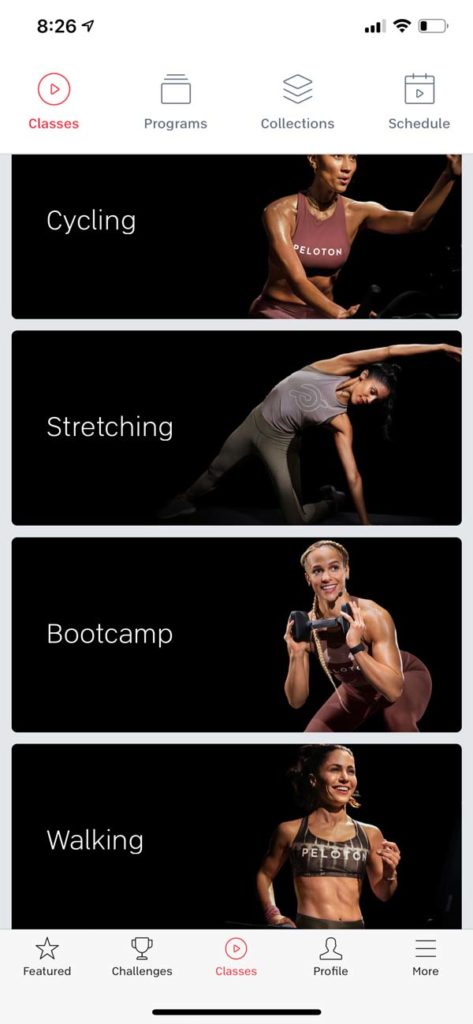 Looking for more information about Peloton?
Keep checking back for new updates and more information. If you are curious about Peloton and haven't made the purchase yet check out my review after 25 rides!
I can also help if you have a Peloton and want to connect your AirPods or other bluetooth wireless headphones.
FAQ
Do two bikes need two memberships?
Yes, you need a membership for each bike.
Can you use the Peloton app without a bike?
Yes! You can use your own bike or treadmill.
How much is a peloton membership?
$39 with the Peloton equipment, or $12.99 without for a digital membership.
How do I find Live Peloton classes in the Peloton app?
From the home screen, tap Classes on the bottom and then the upper right corner where it says Schedule.