Learning how to connect AirPods to a Peloton means you'll be able to hear better and listen to adult music with kids in the house on your rides. Come on–admit it–when Cody or Robin tell you to put your headphone on because the ride playlist is amazing, you kind of want those AirPods handy!
Check out this easy to follow guide for connecting AirPods to your Peloton bike!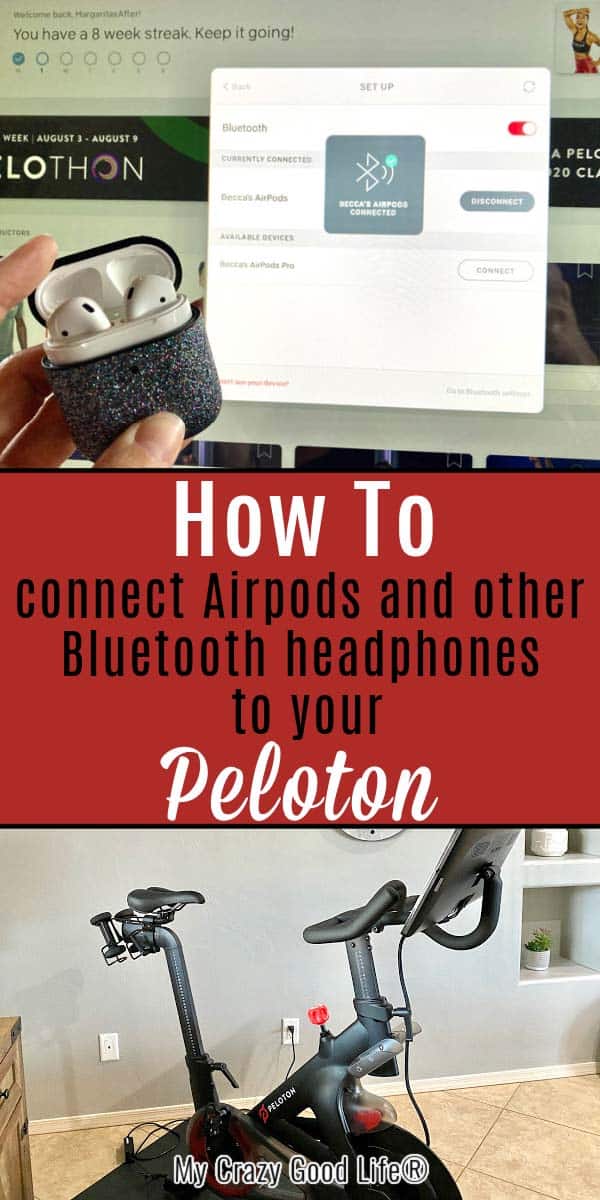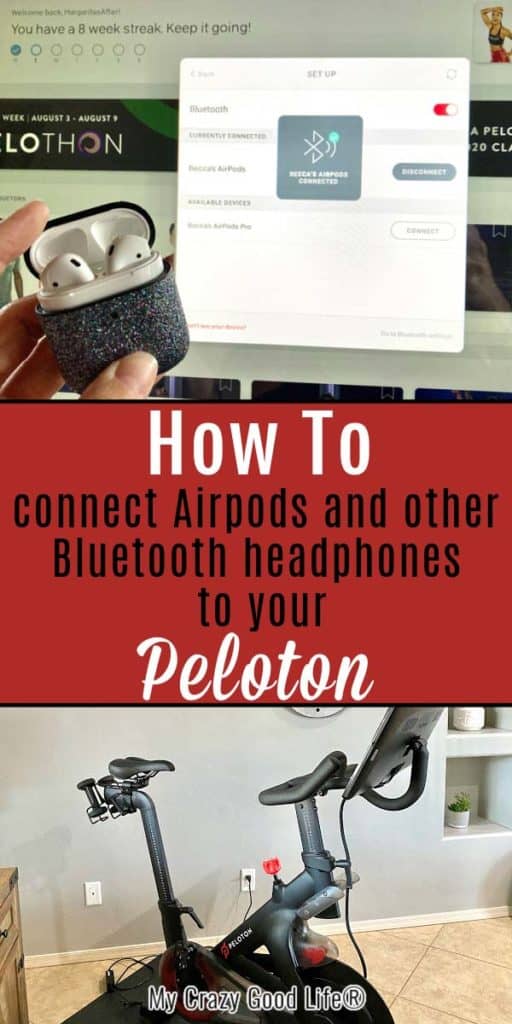 If you are new to the world of Peloton or AirPods, this might be a difficult task at first. Unlike the connection between other Apple devices where you open the AirPods and they magically sync, using them with a non-Apple device is slightly more complicated–but I've got you, Boo!
Because the Peloton is technically a non-Apple device, your AirPods won't know to magically connect when you open the case for the first time. So the first time you use them, you'll have to manually connect them.
I'll show you how to connect your AirPods below. It's easy, and you don't have to be a tech wizard to make it happen, I promise! My AirPods connect automatically to my bike now.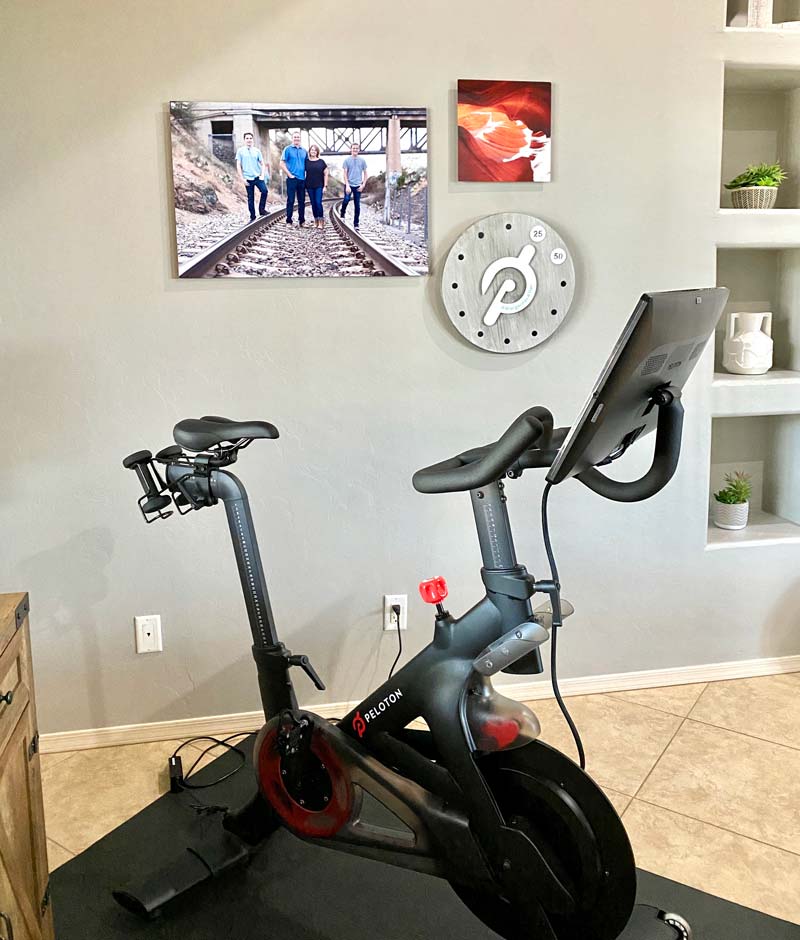 Can I connect any Bluetooth headphones to my Peloton?
Any Bluetooth headphones should connect easily to your spin bike! The process should be pretty similar between all headphones. If you are using another variety of wireless headphones, use this method to locate and connect them within the Peloton system.
This is definitely how you connect wireless devices to the bike, the difference is that your headphones will have a different name and may potentially have an additional process on the device side of things that needs to be followed as well.
---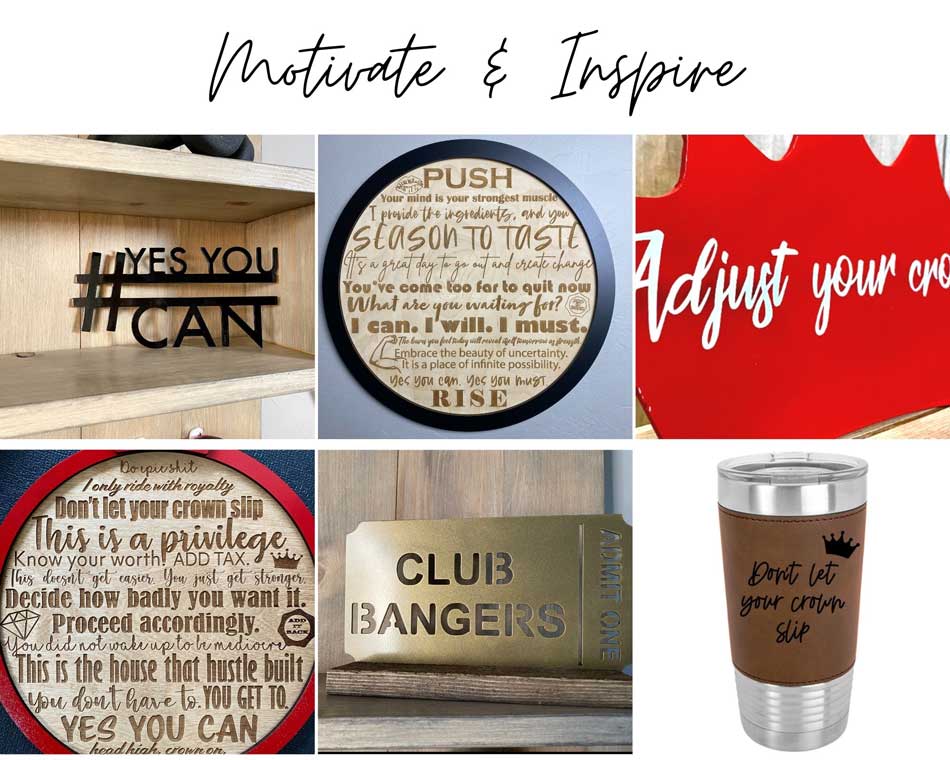 ---
How to pair your AirPods with a Peloton:
Time needed: 2 minutes.
Here are the steps you'll need to follow for pairing your AirPods with your Peloton bike:
Open your AirPods

First you need to open your AirPods but leave them in the charging case. You'll need to be able to see the light inside the case.

Press the magic button

On the back of your AirPods case there is a button. Press and hold the button on the back so that the light in the case flashes white, this signals that they are in pairing mode.
If your AirPods are in a decorative case, you might have to take them out (but leave them in the Apple case) to see the button.

Head to Bluetooth Settings

Now, go to the Bluetooth settings on your Peloton. That's under settings, and then click bluetooth. You can find this menu on the top right corner of your screen.

Find your AirPods

Once you are in the Bluetooth menu on your Peloton you can find your AirPods by their name. This is whatever you selected when you first paired them with your iPhone. It's usually your first name and then "AirPods" or "AirPods Pro" etc.

Tap your AirPods name to connect

Click on the device you want to pair, in this case, your AirPods, and the bike will connect!
Now you are ready to take your earbuds out of the case and put them in…the real fun is about to begin!
If you're getting ready to purchase a Peloton and would like a discount code for $100 off accessories you're welcome to use mine: N3YMBA Using my discount code will award us both a $100 credit for accessories.
Can I use all of my Apple features while synced to my bike?
Because the Peloton is not an Apple device you won't be able to use all of your features, most notably, Siri.
You will be able to listen, though, which is what you need when using them with the Peloton. What you will get crisp clean sound that you can hear so much better than when using the built in speaker on your bike.
Why do my airpods keep disconnecting from the Peloton?
If another set of AirPods are connected to the bike and that case is opened, they'll bump you off of your Bluetooth connection.

For example, if my husband is riding the bike listening to his AirPods and I am close by and open my AirPod case, I'll automatically bump him off of his connection.
Can I use Siri while my AirPods are connected to the Peloton?
No, when you connect AirPods to a non-Apple device, you can only use the sound feature.
Why doesn't my volume work when I connect my AirPods to the Peloton bike?
You'll have to use the Peloton's volume button for the volume while your AirPods are connected. You can find that button on the right side of your screen in the back.
Looking for more great Peloton content?
If you are wanting to learn more about how I use my Peloton as part of my healthy lifestyle, you are in luck! Check out my review and overview of the Peloton bike!
From those looking to get some more indoor exercise with indoor cycling to those with serious training goals, anyone can benefit with Peloton's guided rides and workouts.