Instant Pot Fall Recipes | Drinks, Dinners, & More
Using the Instant Pot for all kinds of recipes is easier than you might think. Making Instant Pot fall recipes for breakfast, lunch, dinner, and everything in between can save time and energy.
I love using my Instant Pot to meal prep, keep on track with my 21 Day Fix plan, and it helps me put delicious, healthy, easy, meals on the table for my family!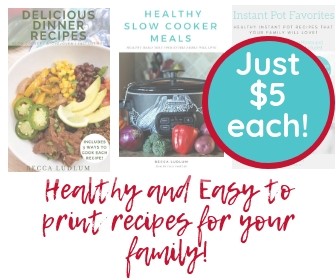 If you don't have an Instant Pot yet you can read all about them here. This post will help you figure out which model is right for you and your cooking needs!
25 Instant Pot Fall Recipes
I've broken down these great recipes into categories because sometimes we just want the sweets, I know, I get it ;)
Hopefully this will make it easier for you to find some delicious Instant Pot fall recipes to try!
Instant Pot Fall Recipes | Drinks
Pressure Cooker Apple Cider | The Homemade Cook 
Homemade Instant Pot Ginger Ale | Keto Adapted
Elderberry Syrup | The Seasoned Homemaker 
Pressure Cooked Infused Water | Tidbits
Easy Instant Pot Spiced Apple Cider | Recipes to Nourish
Basil Lime Green Tea | My Crazy Good Life
Instant Pot Fall Recipes | Desserts & Breakfasts
Instant Pot Apple Cinnamon Oatmeal Cups | My Crazy Good Life 
Easy Apple Butter | GastroSenses
Instant Pot Pumpkin Cheesecake | Recipe This
Pressure Cooker Pumpkin Pie | Pressure Cooking Today
Pumpkin Chocolate Chip Bundt Cake | A Pinch of Healthy 
Instant Pot Rice Pudding | Sweet and Savory Meals
Pumpkin Cheesecake Instant Pot Bread | Adventures of a Nurse
Pressure Cooker Pumpkin Steel Cut Oats | Pressure Cooking Today
Instant Pot Apple Dumplings | Tastes of Lizzy T
Instant Pot Pumpkin Puree | A Pinch of Healthy
Instant Pot Fall Recipes | Lunch & Dinner
Butternut Squash Soup (Dairy Free) | My Crazy Good Life
Pressure Cooker Simple Sweet Acorn Squash | This Old Gal
Sweet Potato Chili | My Crazy Good Life
Instant Pot Ham Hock and Bean Soup | Simply Happy Foodie
Instant Pot Chicken Zoodle Soup | Diethood
Root Beer Pulled Pork | Once a Month Meals
Mashed Cauliflower | My Crazy Good Life 
Cilantro Lime Chicken Drumsticks | My Crazy Good Life 
Creamy Tomato Basil Soup | Food Love
Butternut Squash & Apple Soup | Cooking With Curls