This site contains affiliate links. Please see Policies for more information.
Last month as part of the Rogue One: A Star Wars Story press event, I was able to visit an amazing exhibit at the Walt Disney Family Museum–Wish Upon A Star: The Art of Pinocchio Exhibit was open from May 18, 2016 to January 9, 2017 and it was so much fun to walk through!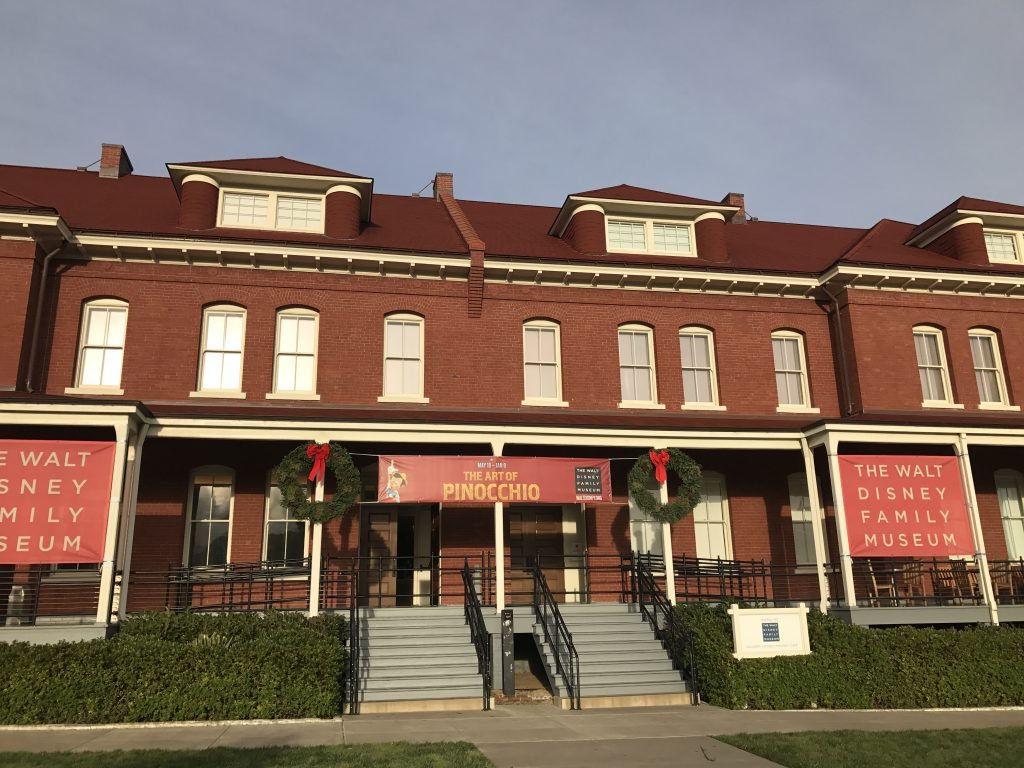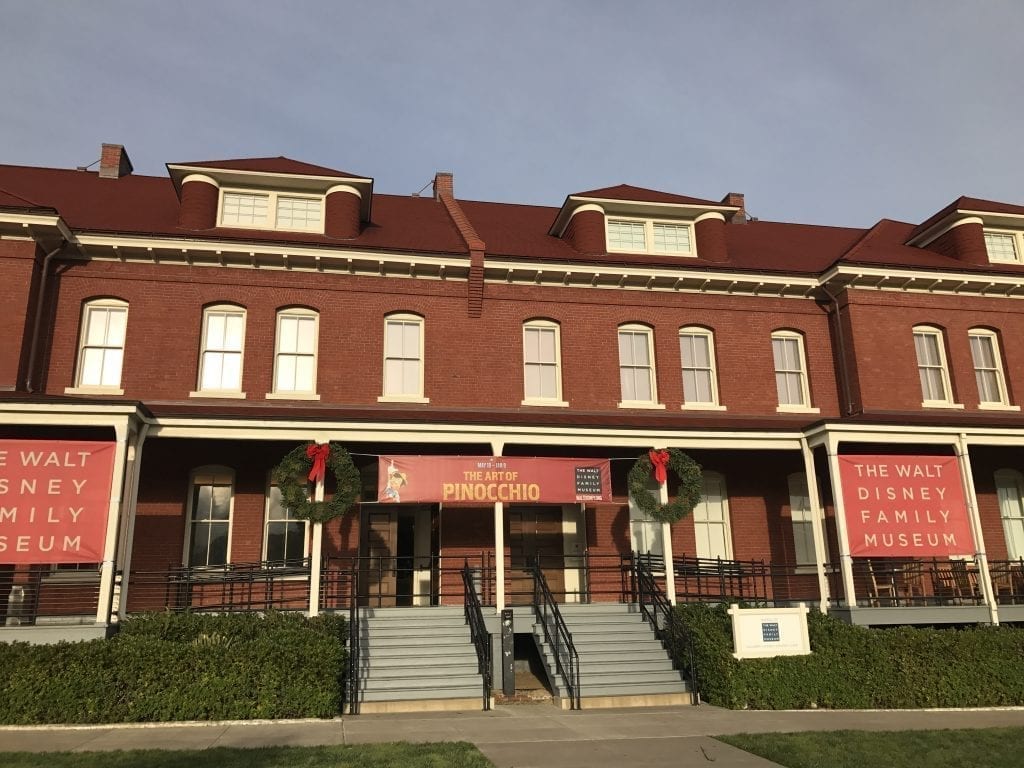 I was able to walk through and discover the behind-the-scenes artistic process of one of the most influential animated films in history: Walt Disney's Pinocchio, 1940.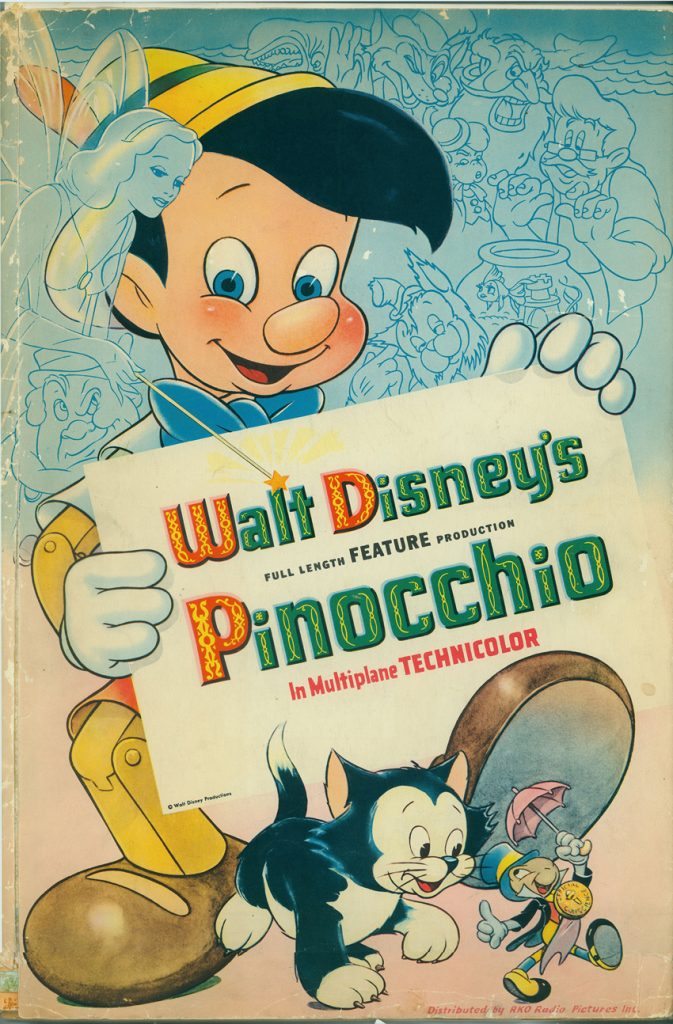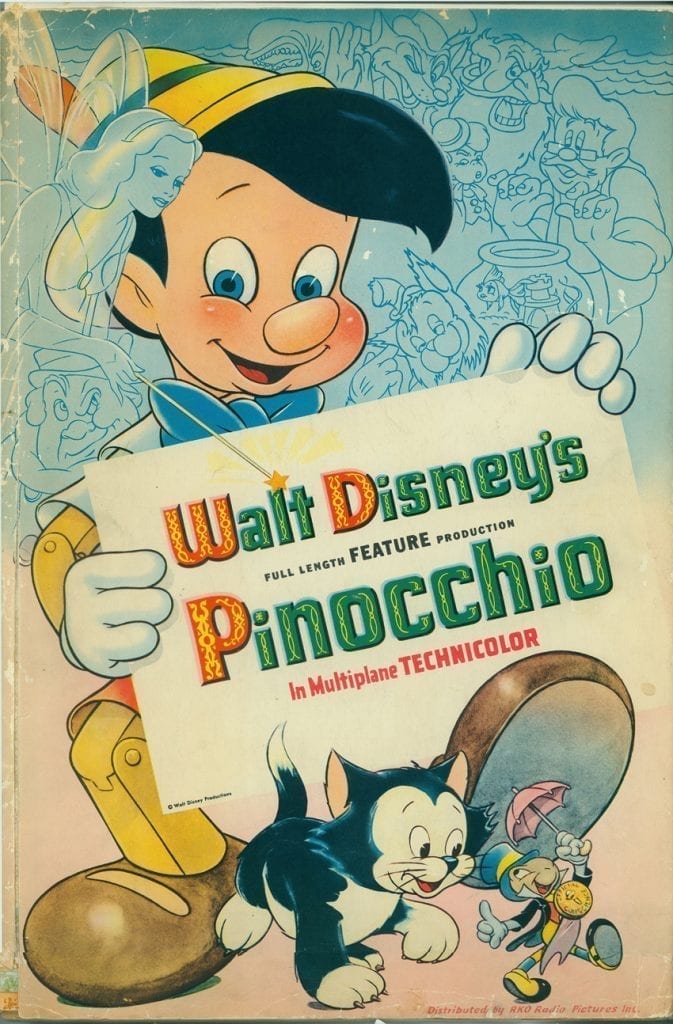 No cameras were allowed in the exhibit, but it was amazing to see how this movie was put together and how it changed over the course of its creation.
For example, did you know…
…that Pinocchio built on the success of Snow White and the Seven Dwarfs (1937) to create the most technologically advanced movies to date?

…that Pinocchio inspired advances in character development and three-dimensional design?

…that Pinocchio began as an illustrated serial in Italy? The original story of Pinocchio was created by Carlo Lorenzini (or pen name Carlo Collodi).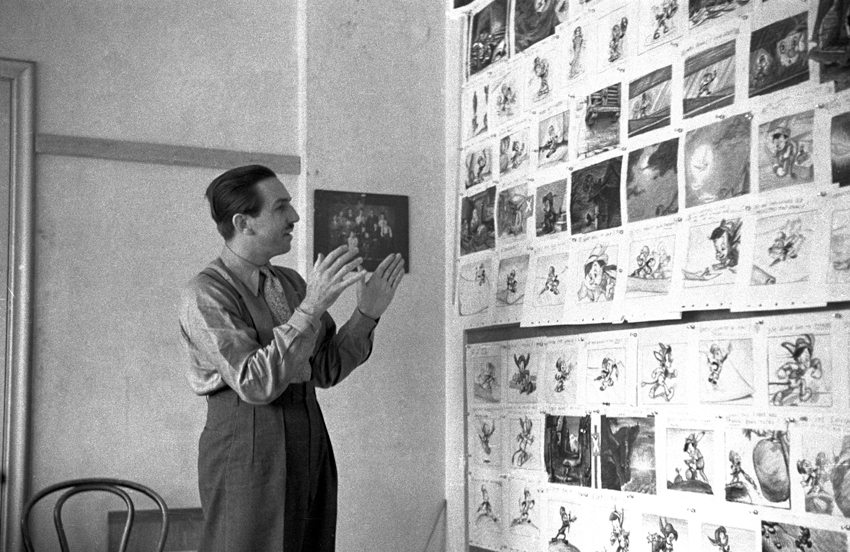 Walt Disney was challenged with the task of adapting a "rambling novella" into a summarized story that was then to be animated. In order to keep the film's characters and narrative consistent, Disney relied on an improved method of storyboarding—a technique of pinning sketches to a corkboard in comic strip fashion—which became a method of storytelling that is used throughout the film industry to this day. Numerous sequential story sketches are displayed throughout the exhibition.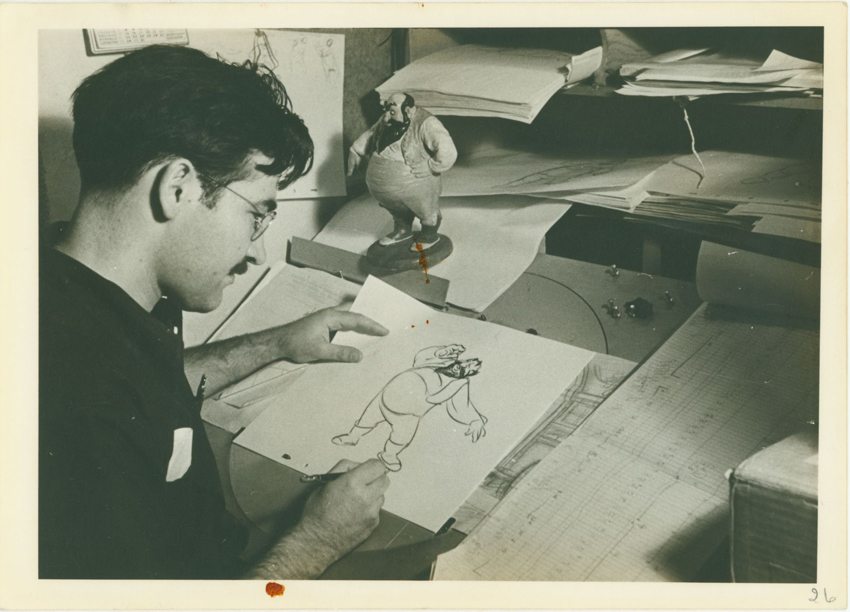 We were able to learn about the horizontal Multiplane Camera–another tool developed and perfected by The Walt Disney Studios in the 1930s. The horizontal Multiplane Camera allows various planes in a scene (each painted on separate panes of glass) to be filmed simultaneously, creating a perception of depth that was previously not possible in then current conventional 2D animation. During the creation of Pinocchio, this method was refined and used extensively in such memorable scenes as the "Hi-Diddle-Dee-Dee" sequence when Pinocchio is taken to Stromboli's Caravan.
Disney's Pinocchio will be available on Digital HD today and on Blu-ray January 30, 2017!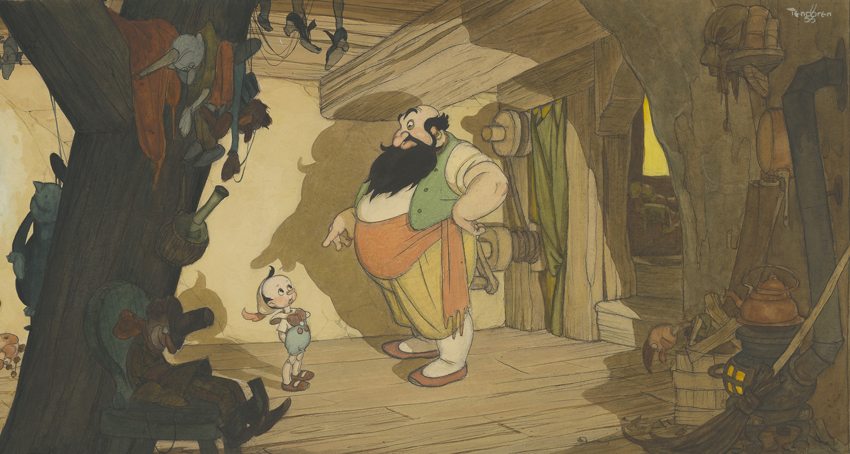 About Pinocchio
From the mid-1930s to the mid-1940s, The Walt Disney Studios created five cinematic classics that explored new possibilities and redefined the art of animation: Snow White and the Seven Dwarfs (1937), Pinocchio (1940), Fantasia (1940), Dumbo (1941), and Bambi (1942). Produced at the end of the Depression in the late-1930s, Pinocchio brilliantly deployed state-of-the-art hand-crafted drawings and various technical breakthroughs—such as the Multiplane Camera— to tell an epic story. Touted by many as the crowning achievement of the extraordinary Golden Age of Walt Disney's early studio, this groundbreaking film pioneered cutting-edge animation and sound technologies and firmly established a blueprint for Disney filmmaking that remains intact today. It became the first animated feature film to win a competitive Academy Award®— in fact it won two—and is now considered one of the finest films ever made.
 This expenses paid trip to San Francisco is paid for by Disney, Lucasfilm, and Disney Junior and is offered in exchange for my coverage about the events. No other compensation is given. Of course, opinions and experiences are my own.
Save