This site contains affiliate links. Please see Policies for more information.
This post, Chatting with Marvel's Kevin Feige, is part of an expenses paid trip with Marvel Studios, Disney/Pixar, and Disney Junior. Some interview questions and responses have been edited to improve readability. 
A couple of weeks ago we were able to sit down with Kevin Feige, President of Marvel Studios, for a quick chat. We asked about the newest Marvel movie–Thor: Ragnarok, we asked about that silly scene in Spiderman that everyone was talking about a few months back, and if we'll see a female superhero movie in the near future.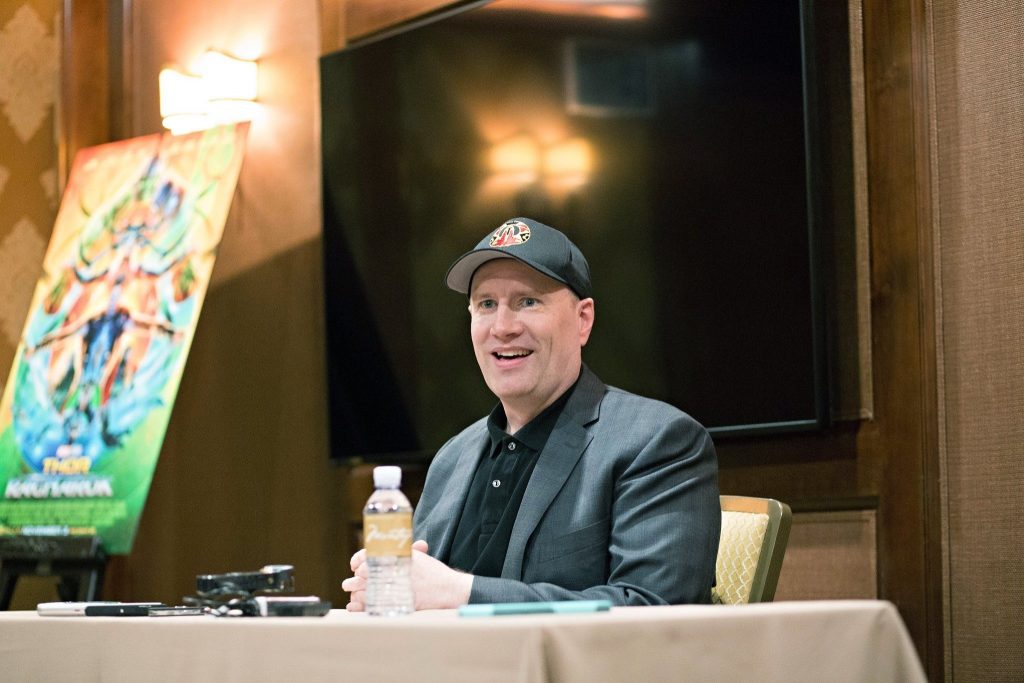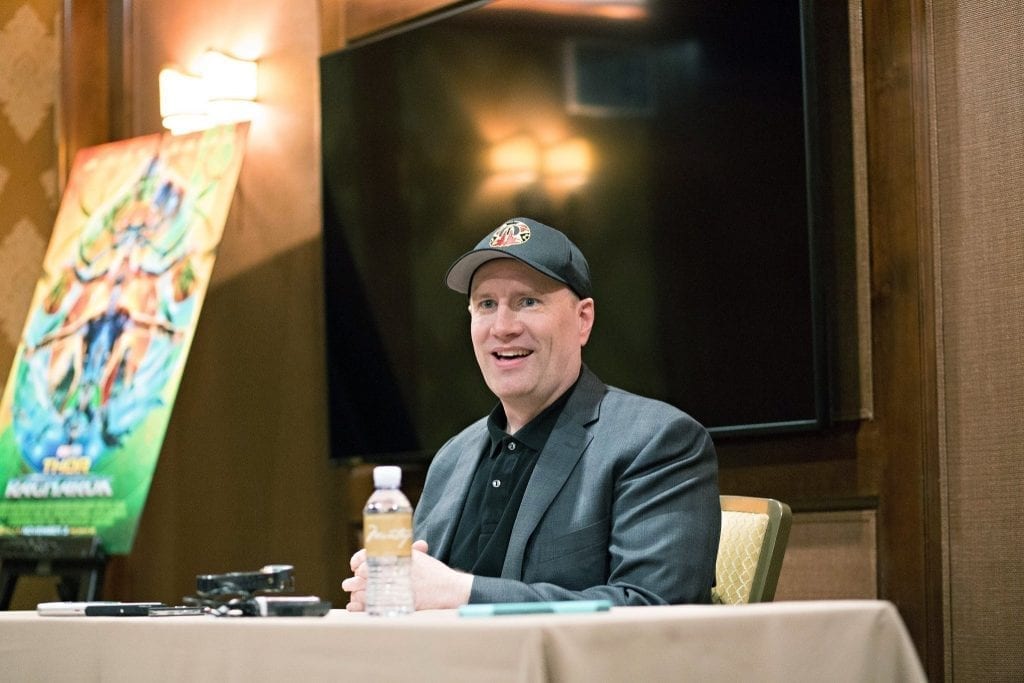 Thor: Ragnarok has a distinctly different feel to it than other Marvel movies–I thought maybe I was crazy to think so, but no…Kevin Feige commented on it as well.
We wanted to, as we always do in our movies, go to a new place–an unexpected place. Look at what we did with Shane Black's Iron Man 3, with the third Captain American film, with Civil War and we always look at a third film, Infinity War in the case of Avengers coming up, as an opportunity to take what the fans like and take them to a totally unexpected fun place.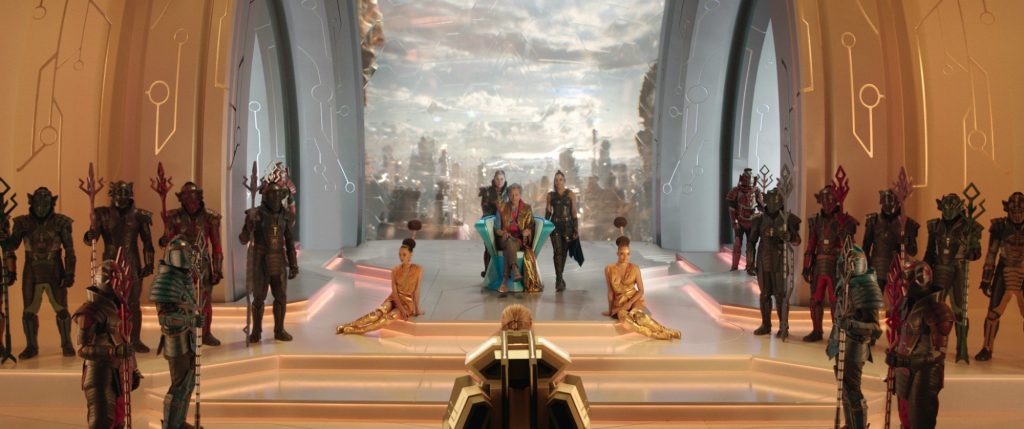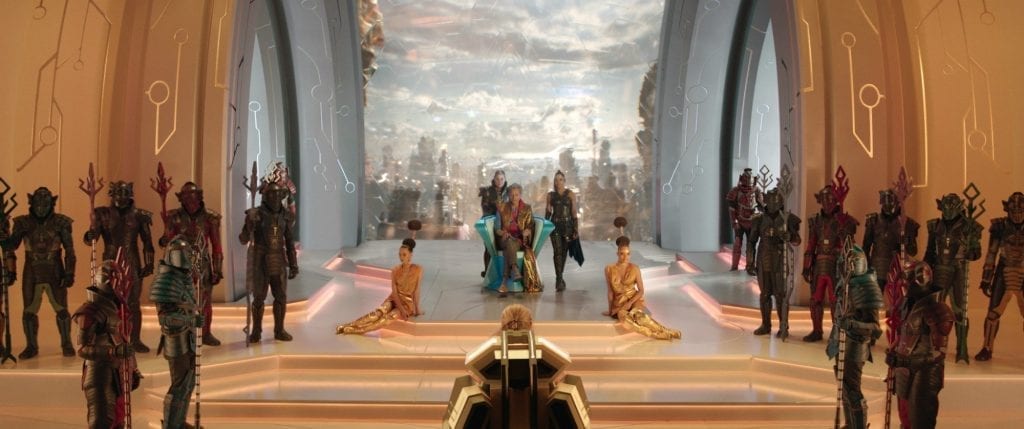 One other thing I have to mention is that Thor: Ragnarok is filled with funny one-liners. I feel like I need to watch it five more times before I'll feel confident that I caught them all. The Hulk was hilarious in the movie, and boy was he a welcome sight after the last time we saw him in Civil War, leaving in the Quinjet.
Chris Hemsworth was just as excited to have the Hulk in his movie.
Mr. Hemsworth used to say, 'Hey, mate, Captain America has got Iron Man in his movie, has got Black Widow in his movie, who am I getting?'  I'd go, "I think he's right. I think he's right.'

The fun thing about Thor is he's got amazing characters in his own comics, so Hela and Valkyrie from his books, from the mythology, we knew we wanted to bring in there. We were thinking about who else we could bring in from the universe and very quickly we realized Hulk would be that guy.

Seeing Thor and Hulk battle it out together is great. Seeing Banner and Thor being fish out of water is even better.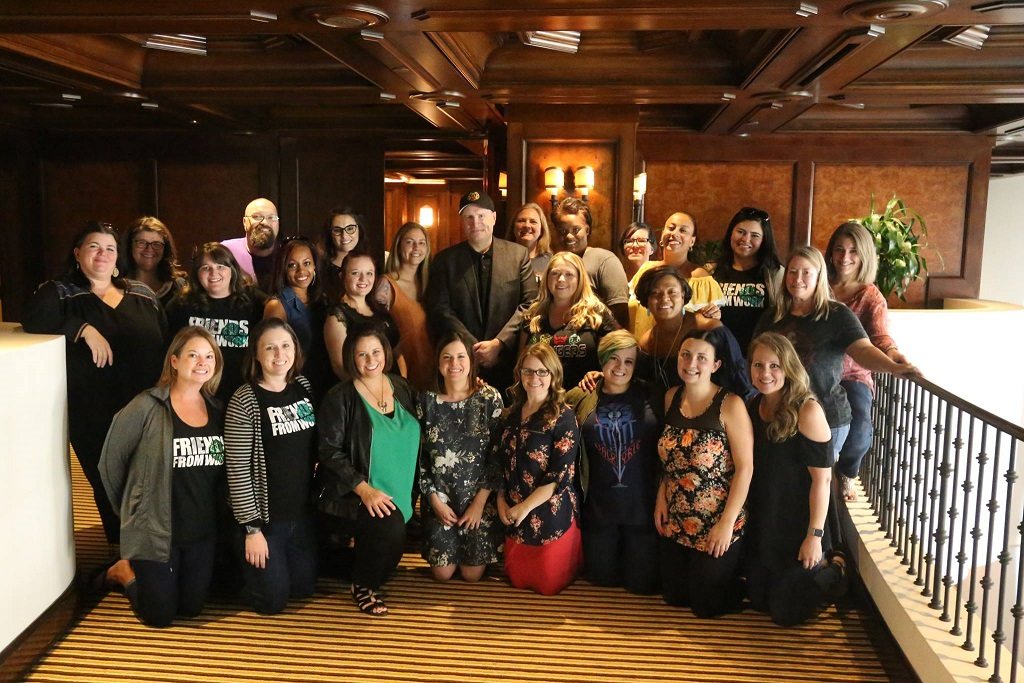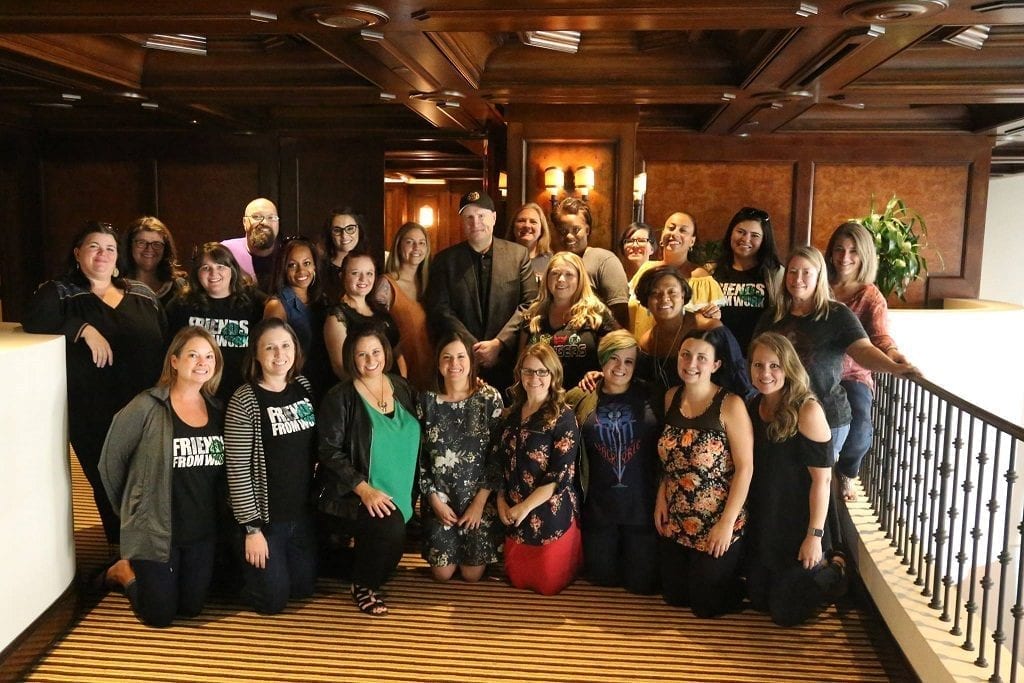 A few months ago, bloggers everywhere were unhappy about a line in Spiderman where Iron Man mentioned bloggers and said something ot the effect of, "they're not real journalists, they're just bloggers."
As a huge fan of RDJ in life and in Iron Man, I have to admit I was part of the small minority whaughed it off. He's not the most politically correct person, and isn't that what we all love about him? One of the bloggers in our group asked Kevin about the comment and here was his response.
I recently found myself in an undisclosed location. Somebody tapped on my shoulder and I turned around. There was Scarlett Johansson, Brie Larson, Karen Gillan, Tessa Thompson, Pom Klementieff. All saying, hey, when are we going to do a movie?

So that was pretty overwhelming. Zoe Saldana was also standing there."
I guess this means we aren't the only ones thinking about this epic movie opportunity!
Thor: Ragnarok opens November 3, 2017!