This site contains affiliate links. Please see Policies for more information.
Chicken is an awesome choice for protein because it is very lean and it's usually less expensive than red meat. It doesn't have a strong natural flavor which makes it perfect for use in crock pot recipes. 21 Day Fix Chicken crock pot recipes are an easy and healthy option for any meal, they are especially great for weeknight family dinners!
These 21 Day Fix Chicken Crock Pot recipes are the perfect way to help you stick to your meal plan!
Why Make Crock Pot Chicken Recipes?!
There are a couple great reasons to cook chicken in the crock pot. For starters, no one likes to eat dry chicken; with the crock pot you are pretty much guaranteed delicious, juicy, chicken! Another reason chicken is perfect for the crock pot is its ability to absorb all the delicious flavors in any dish.
Making stews, soups, fajitas, and more is easy with the crock pot and all of those amazing flavors get injected into your chicken in no time! Chicken crock pot recipes are also a great idea when following the 21 Day Fix Diet; you can make an entire week's worth of meals very quickly and easily.
Bookmark this page, you won't want to forget to try a single one of these delicious 21 Day Fix Crock Pot Recipes!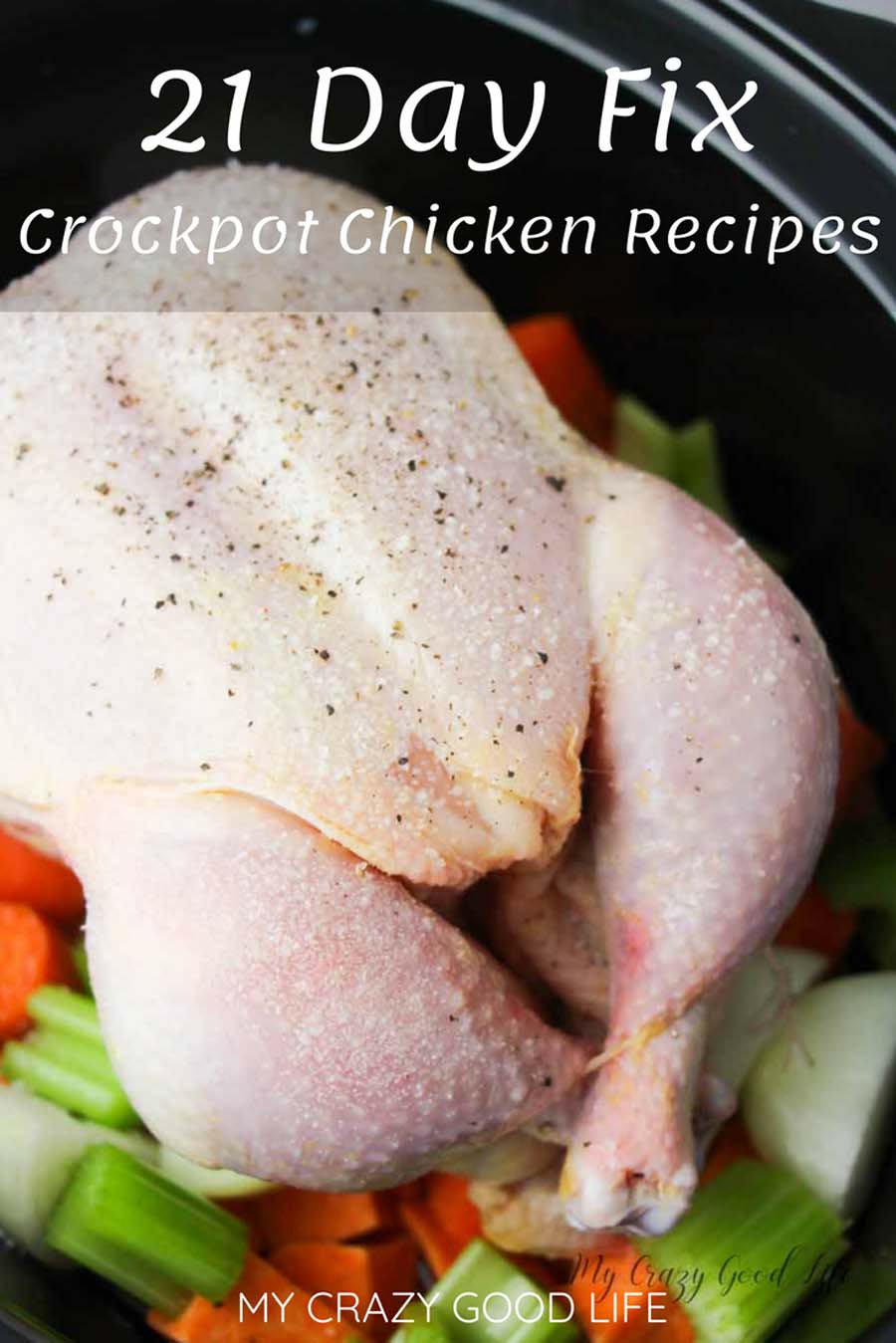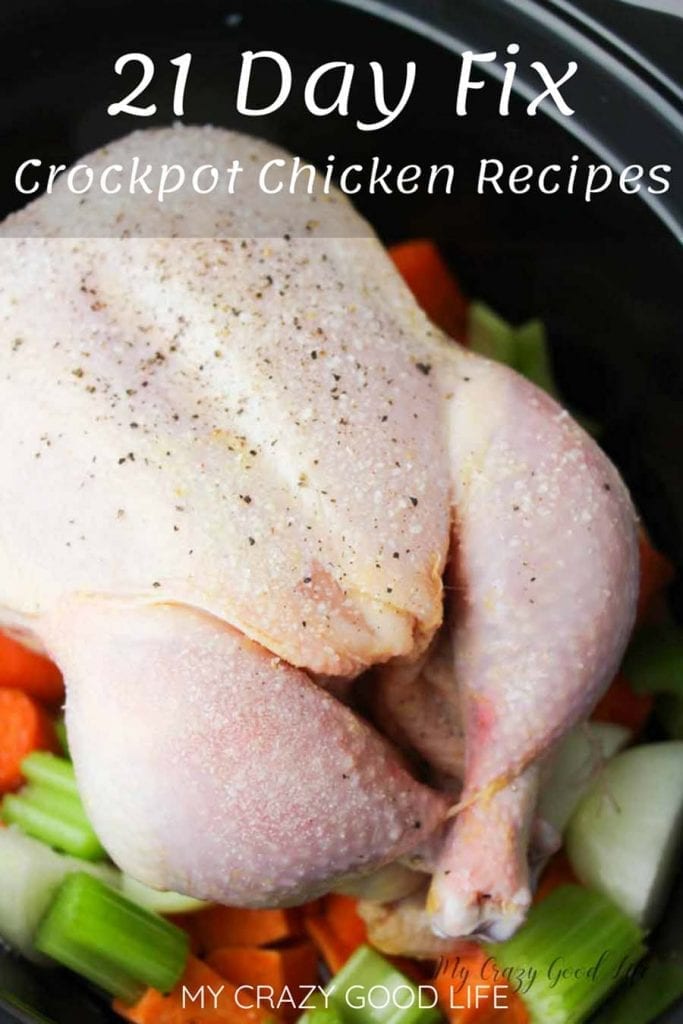 21 Day Fix Crock Pot Chicken Recipes:
Enchilada Bake  I love making this and using it for lunches all week! It's so easy, and such a delicious salad topping.
Chicken Salad From Meal Prep Chicken
All of these recipes require very little maintenance which means they are great for nights when you don't have time to monitor a recipe from start to finish…not to mention you won't have tons of dishes to do!
Buffalo Chicken Mac and Cheese
Maple Mustard Chicken & Potatoes
There's never a bad time for some 21 Day Fix crockpot chicken recipes. Here in Arizona it gets hot…really hot…and it stays that way for a good portion of the year. The crockpot helps me avoid heating up the whole house with the oven or the stove. I can even plug mine in on the porch if I want to avoid the heat altogether!
White Bean and Kale Soup  (Either separate ingredients out or 1 Cup= 1R, 1G, .5 Y)
Easy Black Bean Soup | Desert Chica (Use chicken broth for 1C soup = 1Y, .5G, and 1R)
Do you need recipes that are quick and easy for the summer? How about meals you don't have to hover over for the busy holiday seasons?! All of these options are delicious and easy.
Save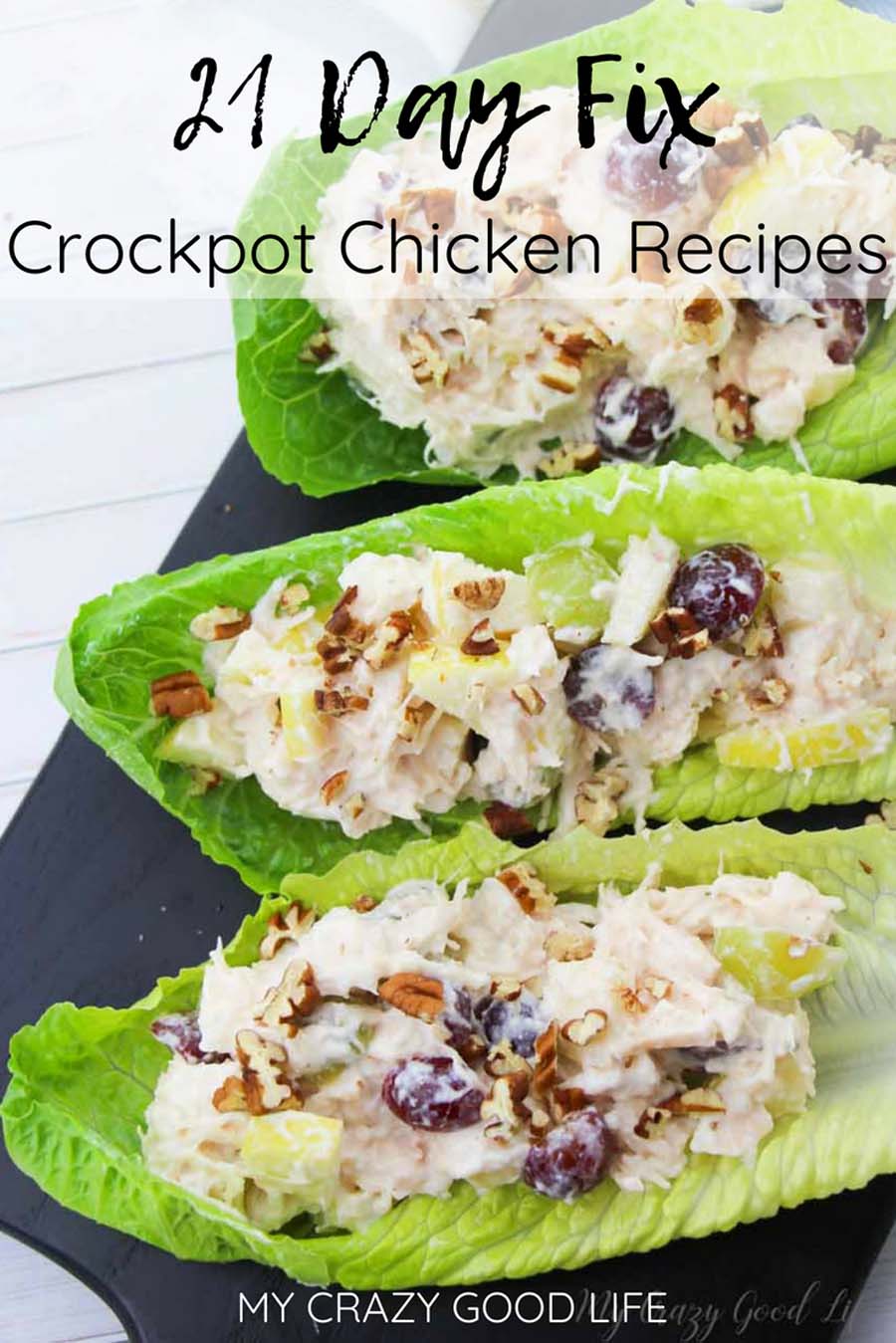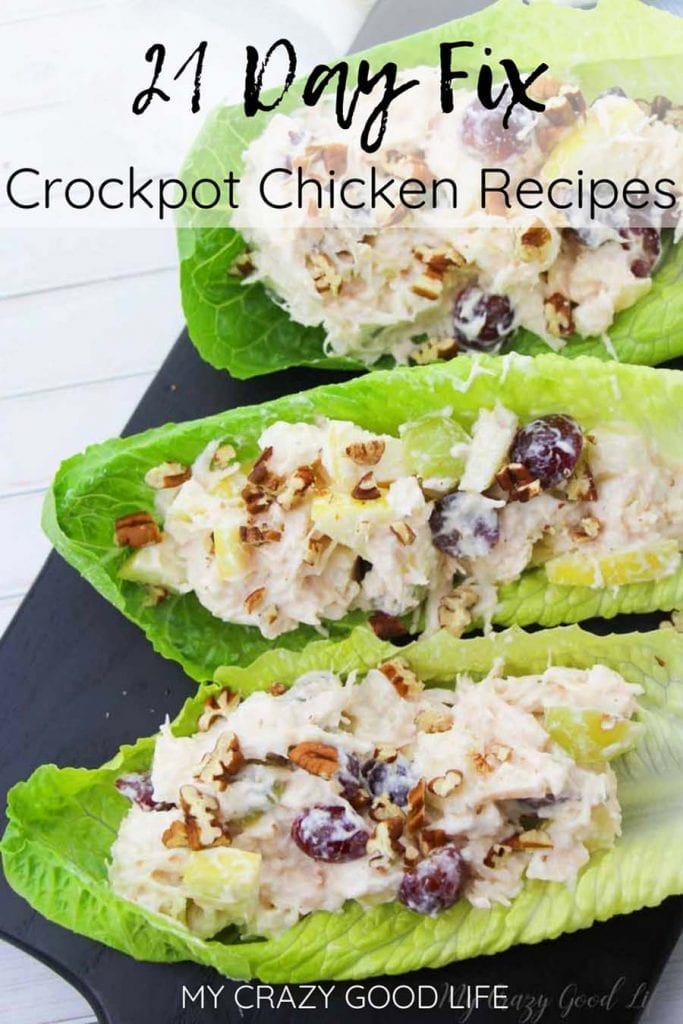 SaveSave
SaveSave
SaveSave