Chicken is an awesome choice for protein because it is very lean and it's usually less expensive than red meat. It doesn't have a strong natural flavor which makes it perfect for use in crock pot recipes. Chicken crock pot recipes are an easy and healthy option for any meal, they are especially great for weeknight family dinners!
These 21 Day Fix Chicken Crock Pot recipes are the perfect way to help you stick to your meal plan!
This is the video recipe for my Crock Pot Carnitas made with pork, but you could easily substitute chicken for a delicious weeknight meal:
There are a couple great reasons to cook chicken in the crock pot. For starters, no one likes to eat dry chicken; with the crock pot you are pretty much guaranteed delicious, juicy, chicken! Another reason chicken is perfect for the crock pot is its ability to absorb all the delicious flavors in any dish.
Making stews, soups, fajitas, and more is easy with the crock pot and all of those amazing flavors get injected into your chicken in no time! Chicken crock pot recipes are also a great idea when following the 21 Day Fix Diet; you can make an entire week's worth of meals very quickly and easily.
Bookmark this page, you won't want to forget to try a single one of these delicious 21 Day Fix Crock Pot Recipes!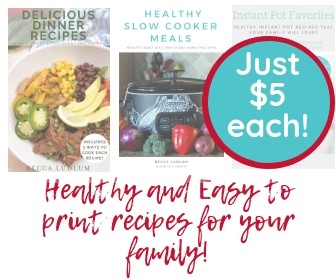 21 Day Fix Chicken Crock Pot Recipes:
Healthy Buffalo Chicken Dip | My Crazy Good Life
White Bean and Kale Soup | Desert Chica (Either separate ingredients out or 1 Cup= 1R, 1G, .5 Y)
Crockpot Chicken Fajitas | Confessions of a Fit Foodie
Easy Black Bean Soup | Desert Chica (Use chicken broth for 1C soup = 1Y, .5G, and 1R)
Maple Mustard Chicken & Potatoes | The Foodie and The Fix
Balsamic Chicken With Zoodles | Confessions of a Fit Foodie
Chicken Tortilla Soup | Confessions of a Fit Foodie
Garlic Chicken | Raining Hot Coupons
Southwest Crock Pot Pulled Chicken | Nikki Kuban Minton
Honey Mustard Chicken | Unoriginal Mom
Crock Pot Chicken Burritos | Jennifer Hobgood Fitness
Skinny Buffalo Chicken Bites | Fit Possible Coach
Creamy Crock Pot Italian Chicken | Fit Life Bound
White Chicken Chili | Darla Hennigh Fitness & Coaching
Creamy Mexican Chicken | Christine Pechulis
Cheesy Chicken & Salsa Slow Cooker Bake | Simply Anchored
Chicken Tortilla Soup | My Life On a Whim
Chicken Enchilada Soup | Potentially Lovely
Lime Chili Chicken | Fit For Me
Santa Fe Chicken | Dana Nicole Fitness
Cashew Chicken | Strong and Fit 4 Your Life
Chicken Tikka Masala | Healthy Feels Happy
Chicken and Eggplant | Kat's Fitness Quest
Chicken Parm | Tracie Bearden
Save
34