This site contains affiliate links. Please see Policies for more information.
What's it like to be a child star?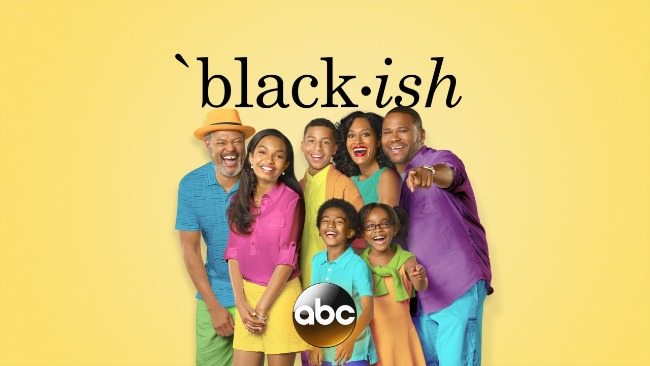 The children from the ABC sitcom black-ish recently sat down with us (25 bloggers, as part of the recent press trip I attended) and talked about their life on the set. I was so impressed by these kids! They were all well-spoken and funny, and a delight to be around.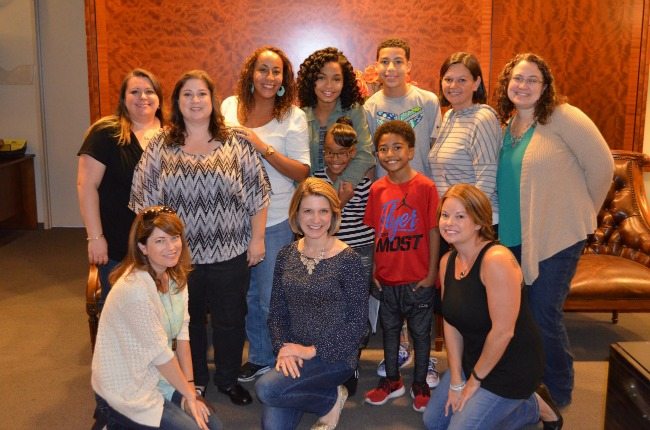 It doesn't even feel like work.

– Yara Shahidi
Yara is a bookworm. She said that her friends and family have to remind her to post on social media, and she often forgets her phone at home! Yara took advanced History classes at Oxford University this summer, and says that besides an interest in fashion she's not much like Zoey, her character on the show. Her family is very supportive of her role on black-ish and Yara mentioned that her family loves her fellow cast members as much as she does.
It's awesome everyday to come to work and learn something new from them [adult cast members].

– Marcus Scribner
Marcus plays lacrosse and basketball, and says that he is pretty similar to Andre, the character he plays. His family is "amazing" and supportive, and they are extremely excited for him.
We actually feel like a real family.

– Marsai Martin
Marsai says that just like her character Diane, she is a little quirky. She likes computers and being on social media, and was very comfortable making everyone in the room laugh along with her. She is in gymnastics and was a cheerleader for just over a year. Marsai said that besides commercials and maybe one TV episode, black-ish is the biggest thing she's done and her family is "extremely proud and supportive."
They're our mentors for acting now.
– Miles Brown, speaking about his fellow cast members on black-ish.
Miles is pretty similar to his character Jack. He likes to play sports and says his family is "extremely supportive of the show," with his grandmother being the most excited.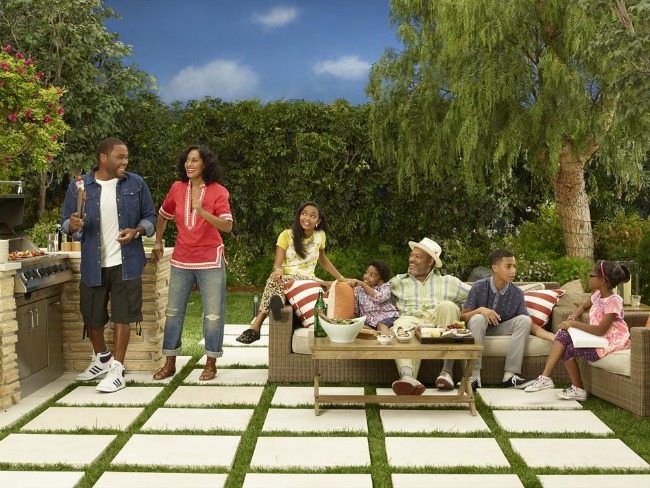 All of the children agreed that their favorite episode has been the pilot, where they got to know one another. They also love doing the fun dream sequences that are now a staple of each episode.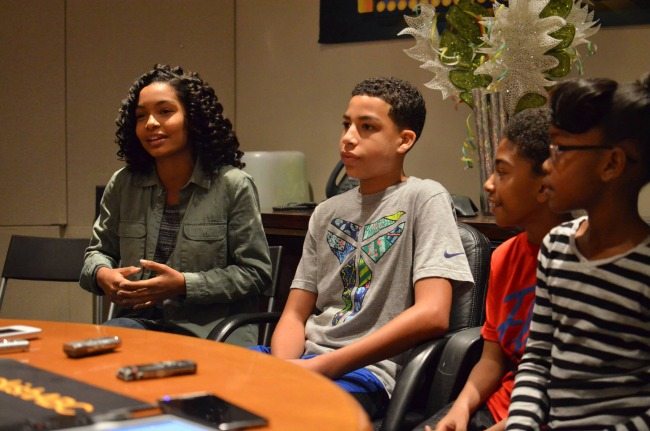 black-ish is loosely based on the life of Kenya Barris, creator of the show. Kenya's wife is named Rainbow, just like the wife in the show. Kenya said he realizes his kids are more homogenized and are growing up in a very different way then he was raised–their identity is more "blackish" than what he grew up as. Kenya mentioned that he doesn't think there's a black or white kid left in America–they're all a blend of all cultures here. I completely agree!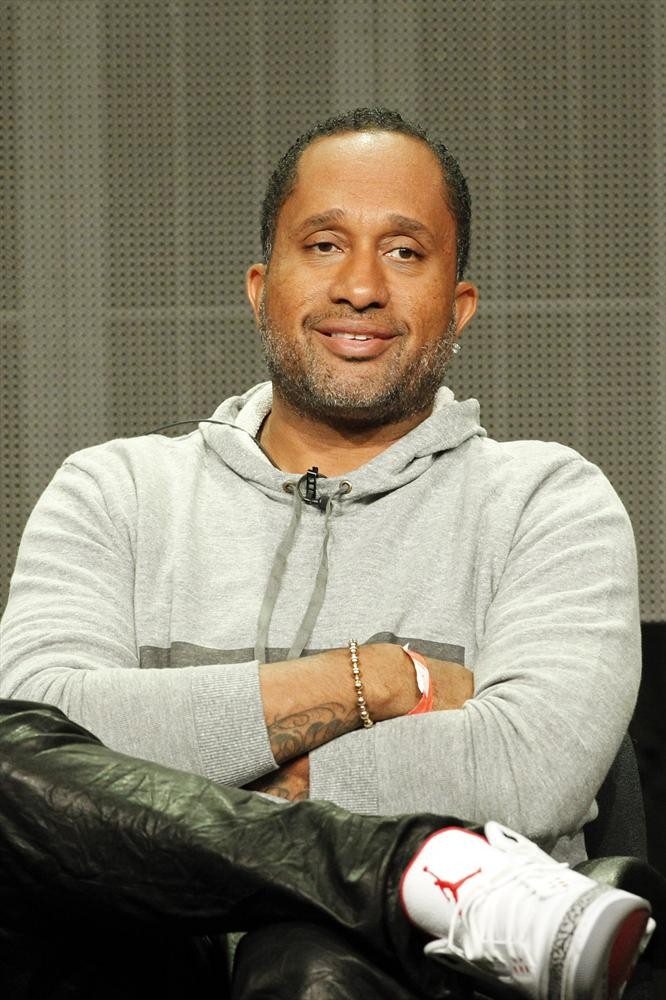 black-ish isn't just for black families–it's been compared to Modern Family and resonates with all families!
I attended press events with Disney and ABC TV, which included interviews with the creator of black-ish and the child cast members. I was provided with an expenses paid trip to Los Angeles in exchange for my coverage about the events. No other compensation is given. Of course, opinions and experiences are my own.