This site contains affiliate links. Please see Policies for more information.
Big Hero 6 voices Gogo Tomago and Honey Lemon hope to empower girls with their roles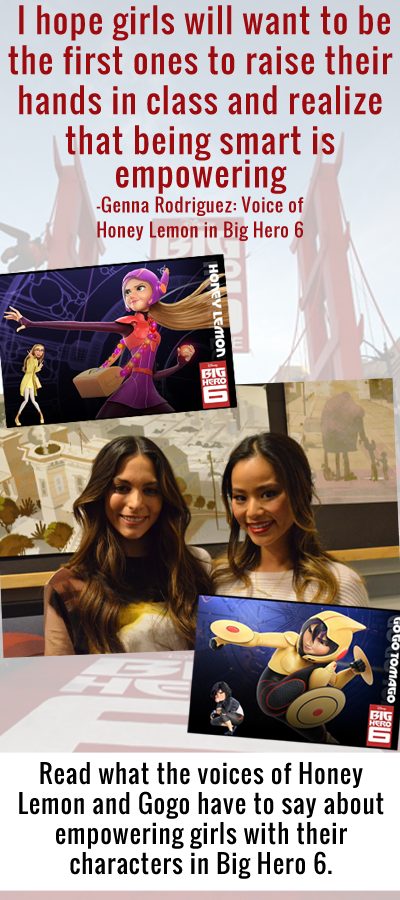 Last week during my trip to LA, I was able to take part in a group interview with the voices of the two lead female characters in Big Hero 6, Gogo and Honey Lemon. These ladies brought such great energy in the room!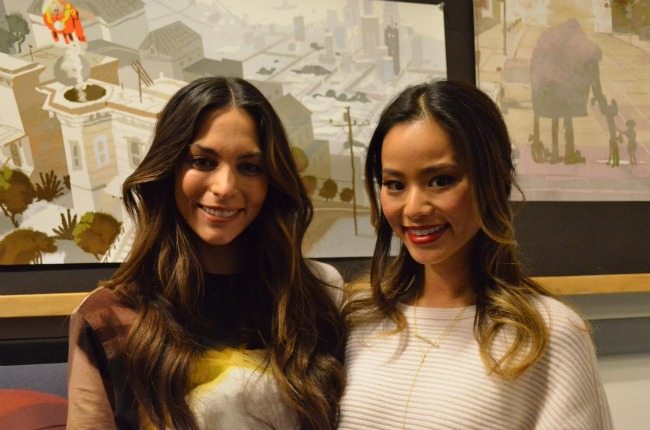 The two characters are a part of Big Hero 6, a group of super smart robotics students that save the town of San Fransokyo. We asked Genesis and Jamie what they thought about playing such strong female roles that will no doubt inspire the young girls who see the movie.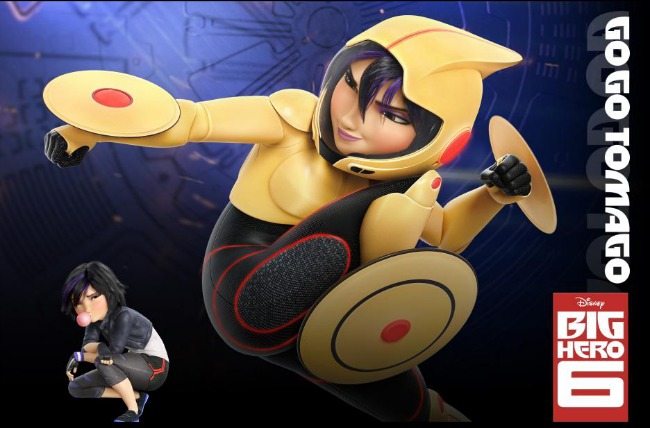 It's like a dream come true to be able to play these strong female characters and bring that down to future generations.

– Jamie Chung, voice of Gogo Tomago
In terms of like sending the right message, Big Hero 6 is a superhero movie but it stresses the importance of education and science. I love the message it sends: Intelligence is not sex biased, no more than it is race biased. Everyone's equal and everyone has the same opportunity to reach that milestone in terms of education. I think it's cool to part of that message, and in 10, 20, 30 years from now, this movie still will be relevant.
What I love about this film is that there is no stereotype. Big Hero 6 breaks all of the boundaries about being a nerd or not being cool. In terms of strong female characters, Honey Lemon and Gogo are so different from each other and yet they both represent strength in their own way. Disney's great about not using a cookie cutter example of strong women. They come in different shapes and sizes, and different shades–that's what I love about this movie.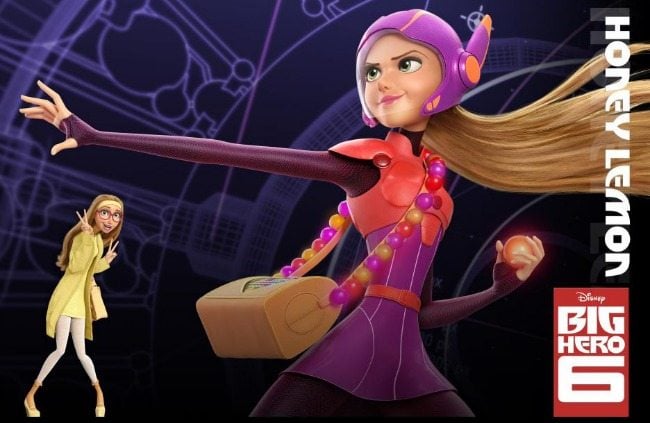 I was so excited for a movie to talk about robots and technology!

-Genesis Rodriguez, voice of Honey Lemon
I was into robotics too, and I'm an official nerd. I hope girls will want to be the first ones to raise their hands in class and realize that being smart is empowering. If we are able to empower them, that would be so cool, so much, you know. Robotics is cool. Science is cool.
Gogo has the best line in the Movie. I think which is "Woman Up."
And… I can't publish this post without showing you how cool Genesis' nails were for the big premiere: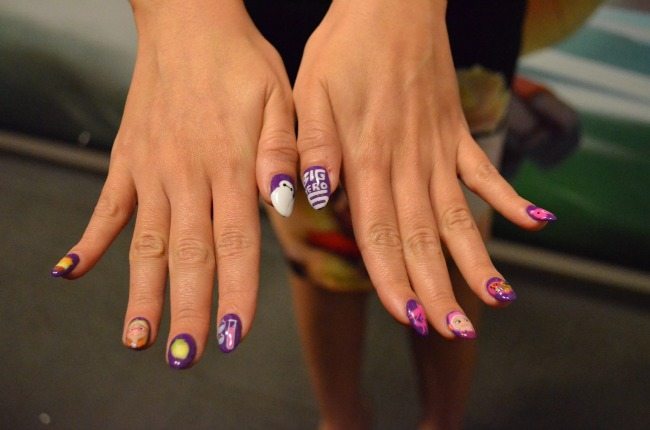 I attended press events with Disney and ABC TV, which included interviews with Genesis Rodriguez and Jamie Chung. I was provided with an expenses paid trip to Los Angeles in exchange for my coverage about the events. No other compensation is given. Of course, opinions and experiences are my own.
Click here to see my other posts about Big Hero 6!