This site contains affiliate links. Please see Policies for more information.
It seems that as easy as I'd like to make summer, we always end up running from place to place. Even the days that we spend at home are filled with constant chores–laundry, dishes, more laundry…
It's just how summer is.
One thing that I love about summer, though, is that during all that running around I get to spend extra time with the boys. We talk a lot about lifestyle and the type of lives I want them to lead. The best way to teach, though, is leading by example.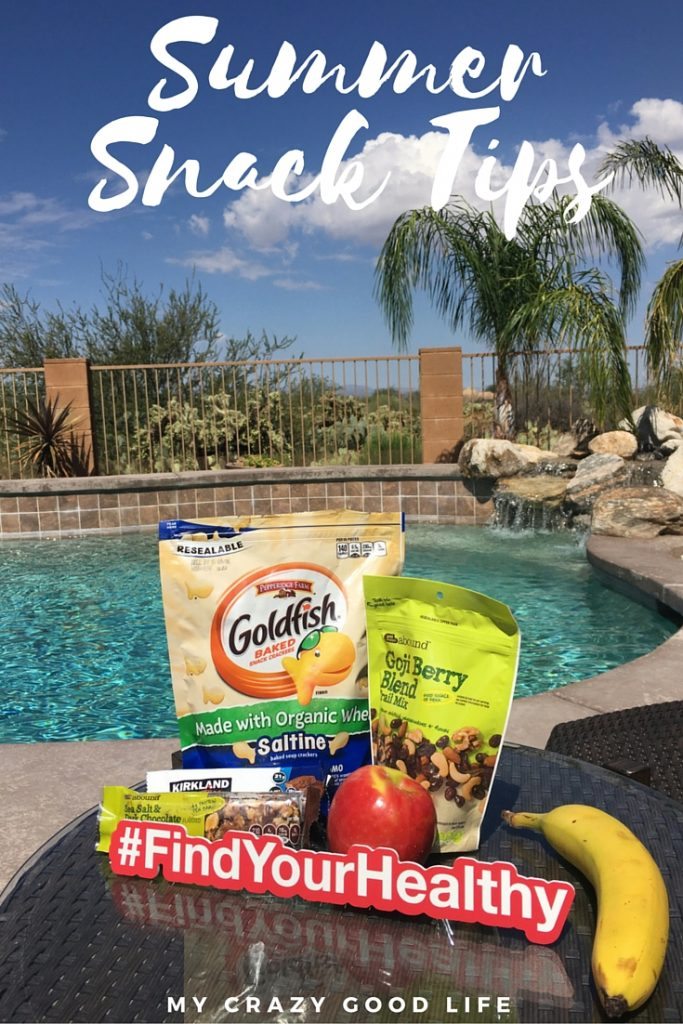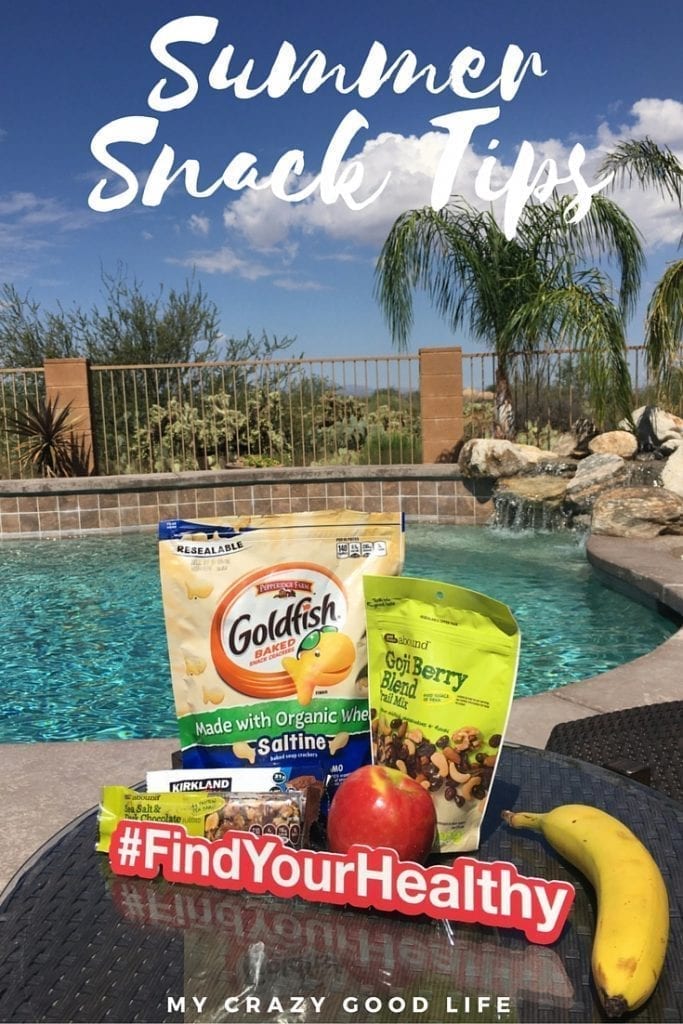 Snacking hits us hard. We are all snackers. Especially during the summer where it seems someone always has a treat to share, we encourage healthy choices. Here are a few ways that we encourage healthy snacks during the summer.
Protein bars a-plenty. We grab a protein bar first, since I think that's why we are looking for a snack in the first place. Your body needs protein, and I truly think that we never get as much as we should. Costco now has these great Kirkland brand protein bars with no sugar (sweetened with Stevia) that are filling and yummy.
Stay Away from Fast Food. Drive thrus aren't your friend. The food is stuffed with additives and sugar, and the salads usually contain iceberg lettuce and a few tomatoes and shredded carrots–not filling at all. I prefer to stop and grab snacks with minimal ingredients like the Gold Emblem Abound line at CVS, since it focuses less preservatives and more real ingredients. Their popcorn, bagged nuts, and granola bars are our favorites.
Fresh Fruit and Veggies are king. Fresh fruit and veggies, either from your kitchen (we travel with coolers full of fresh snacks!) or a local grocery store are the best snacks you could be packing. Sometimes we add in small cups of peanut butter or guacamole for dipping.
When all else fails, carbs. I'll admit that when I'm craving salt, it usually comes in the form of a carbohydrate. I try to be proactive about choosing better ingredients, like organic or whole grain, so that when the time comes I feel better about snacking on a handful of carbs.My current favorite is Saltine Goldfish, made with organic wheat.
We'll all have those days when we feel like snacking all. day. long. And that's ok, as long as you have a few good habits to fall back on.
What do you snack on during the summer?
This post is sponsored by CVS, where we recommend you go to #FindYourHealthy.