This site contains affiliate links. Please see Policies for more information.
This post, Interview with Thor: Ragnarok Director Taika Waititi, is part of an expenses paid trip with Marvel Studios, Disney/Pixar, and Disney Junior. Some interview questions and responses have been edited to improve readability.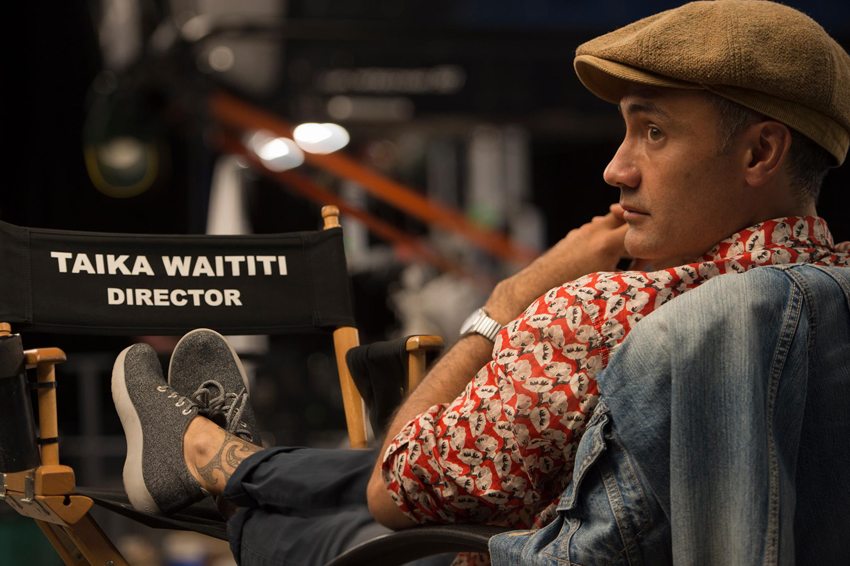 – SPOILER ALERT | There are fun aspects of this movie that might be spoiled for you if you read this before watching the movie-
What a fun and energetic interview we had with Thor: Ragnarok Director Taika Waititi! It was fun to get some behind the scenes information about Marvel's newest movie. I won't make you wait any longer…Here were my favorite parts!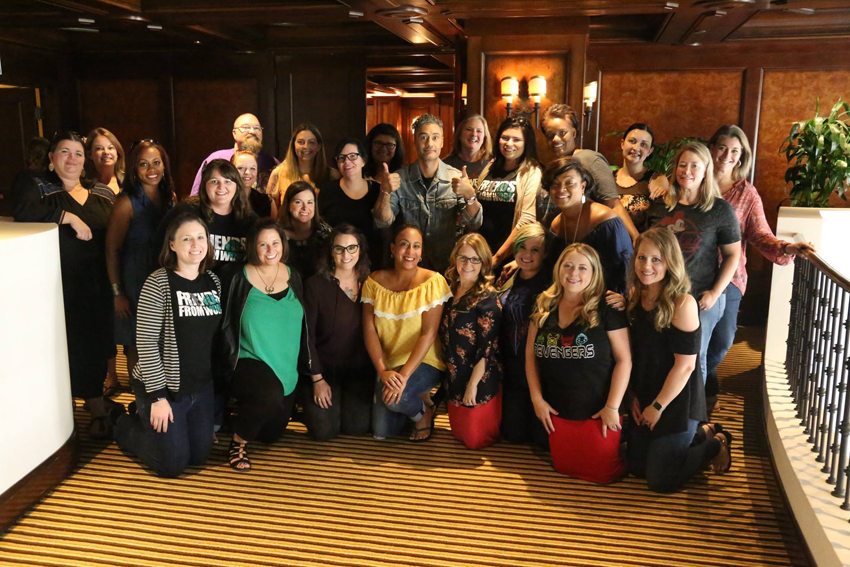 Q : One of the scenes I loved–it was so funny–was the Matt Damon scene. It was so funny. How did you come up with the casting of that scene?
Originally there wasn't supposed to be cameos. For those of you who don't know, the actor, Thor, is Lucas–Chris' brother.

We didn't want the audience to have rely on seeing the other movies, but if you had then it pays off. We shot for shot copied Loki's death scene–the angle and the size [of the scene].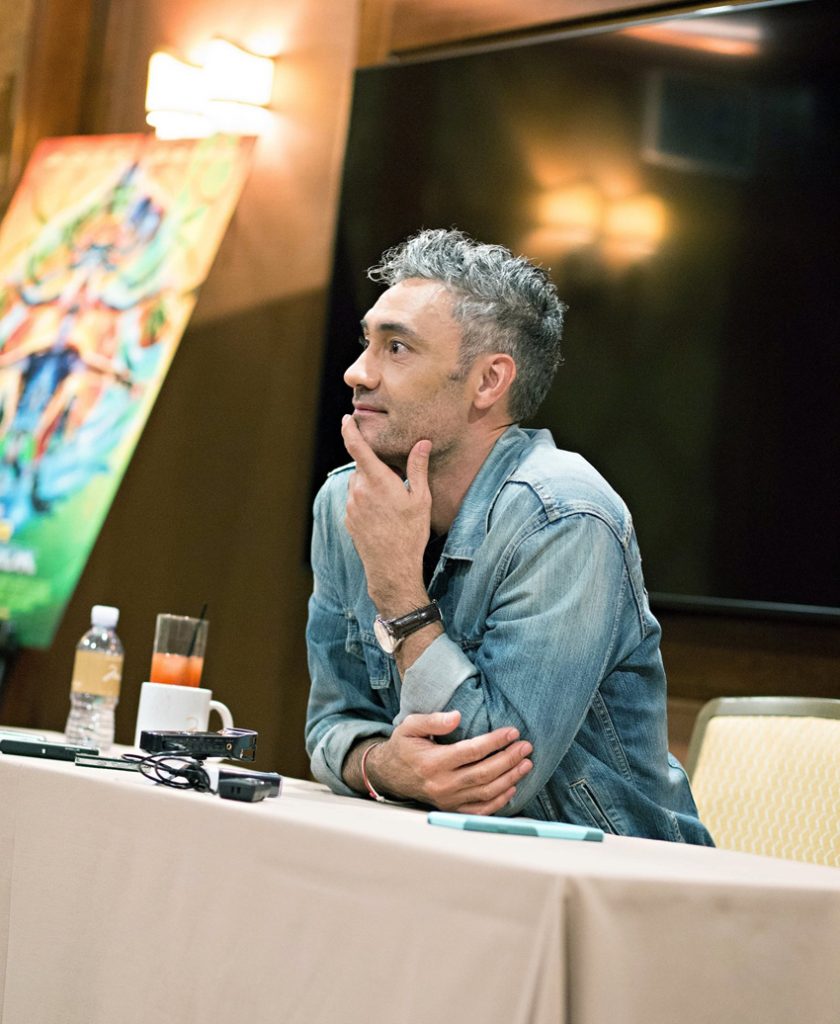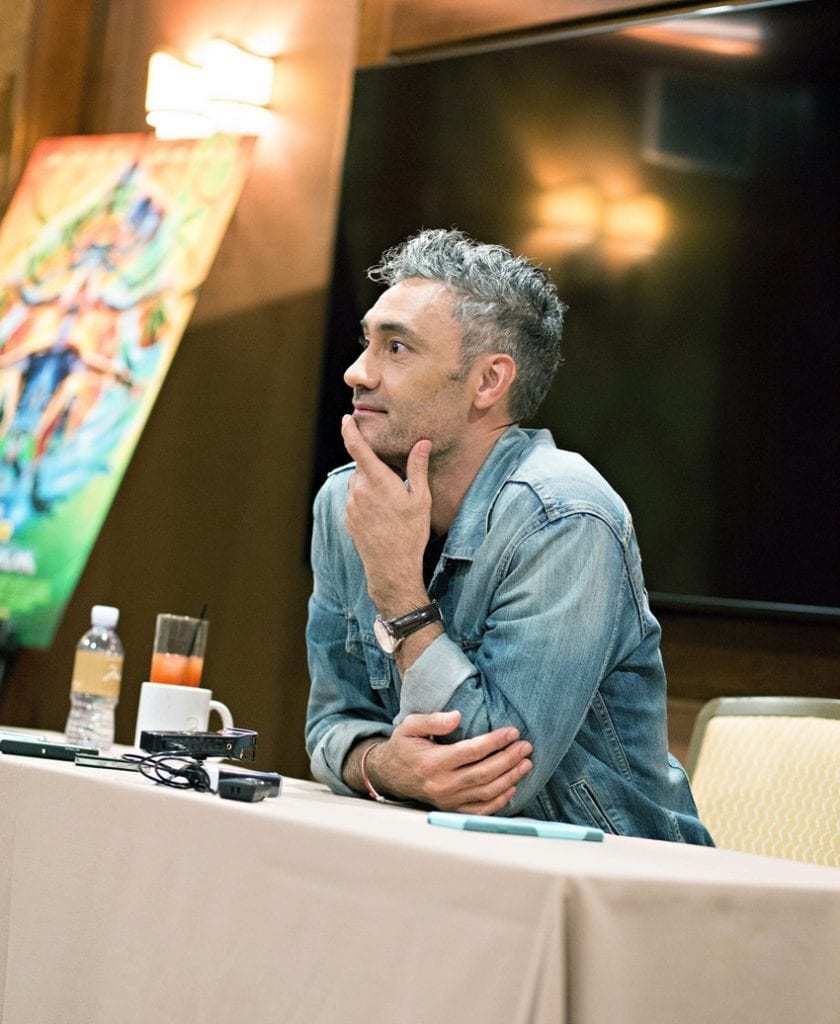 The very first glimpse I had of Thor: Ragnarok was when a friend of mine shows me this trailer last spring. While it's not the official trailer, you'll know immediately why I fell in love with this movie so quickly.
Q : Immigrant song is such a perfect choice. Did you have that in mind? How did that come up?
I went to the pitch and I made this sizzle reel which is–I basically ripped tiny clips from multiple movies to show a tone that to them is my idea for what the tone of the film would be. From Sixteen Candles to Big Trouble in Little China, and the entire thing was to Immigrant Song.

When I talked to Kevin about it, he said  'yeah, I went and watched it a couple of times and that was one of the strong points about your pitch.'

I mean is it not the perfect song for the movie…about Thor!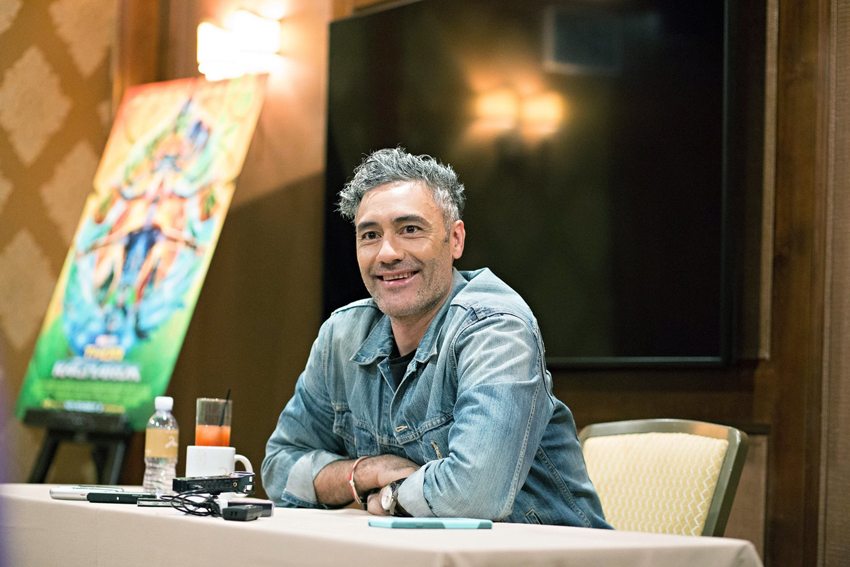 Taika also played the voice of Korg–who I fell in love with! Here's the scoop about that aspect of the movie:
Q : How much of Korg's dialogue was freestyle?
All of Korg's dialogue was improvised.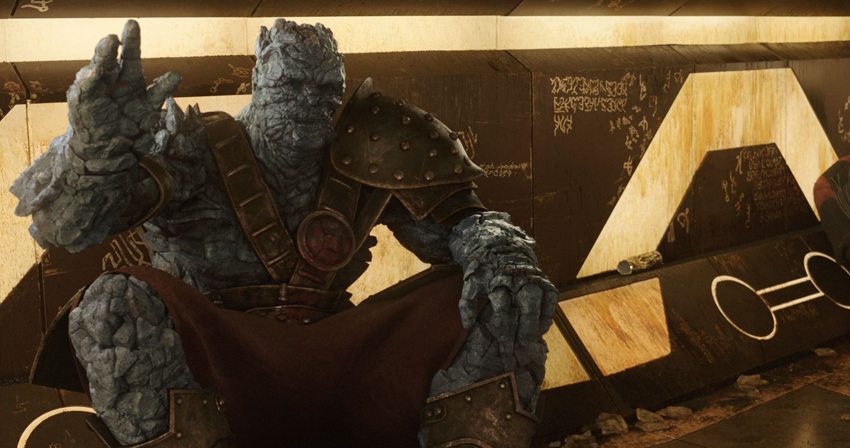 Q : So in the script, it just said, "Korg Arrives" and then you just freestyled it?
In all of my films, we use the script as a kind of template, as a sort of suggestion for where we can go. We'll do a version of it and then we'll play around, spend another hour or so just making stuff up, see if we can make it better. Because when you write dialogue six months before you shoot, you think it's amazing at the time but you don't even know what will change or, maybe next week think, 'this will be a bore.' So yeah, it changes on the day.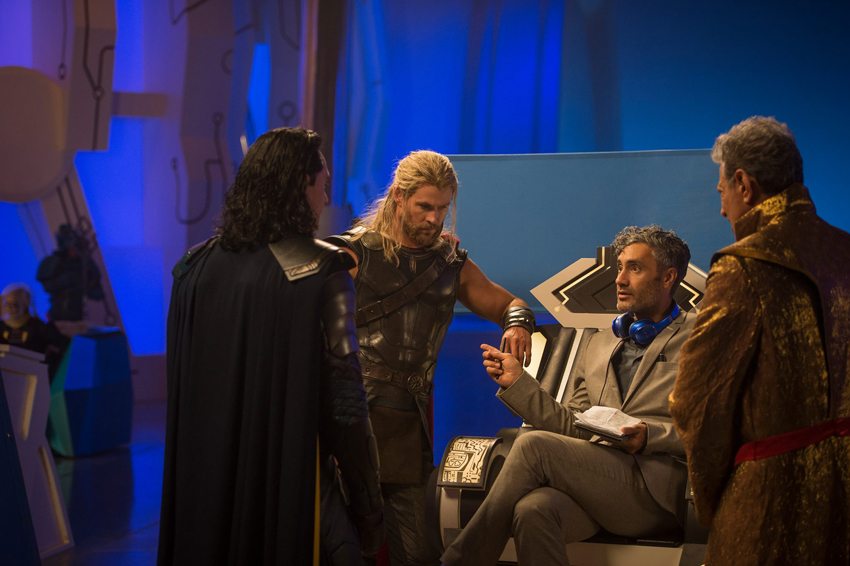 Q : There was less mischief from Loki this time around? Did you want to see more mischief come through? Did you cut a lot of that out? 
I think people, if you come to expect it too much you know… That's the thing about Marvel, the decisions they make, the stories also and directors…I think if it gets predictable you come into the movies and you're 'Loki's doing the same thing' and I don't think it's as satisfying as seeing that character come through the other end of a true story, of the three movies. 

You know, that was something that I thought, 'yeah 'cause that's actually what life is about.' It sometimes does take 15 years to, you know, to decide if you like someone or not.
Thor: Ragnarok opens November 3, 2017!