This site contains affiliate links. Please see Policies for more information.
You all know how much I love my Instant Pot, right? We use it weekly and I just upgraded my 6qt to an 8qt, so I've been using it even more this week.
I recently received a copy of How to Instant Pot by Daniel Shumski. The first thing I noticed when I opened the book is that it is split into sections based on what function the recipe uses–for those of us who cook just about everything on Manual, high pressure, this is huge! I'm excited to learn to use other Instant Pot functions. Also, there are over one hundred recipes in this book!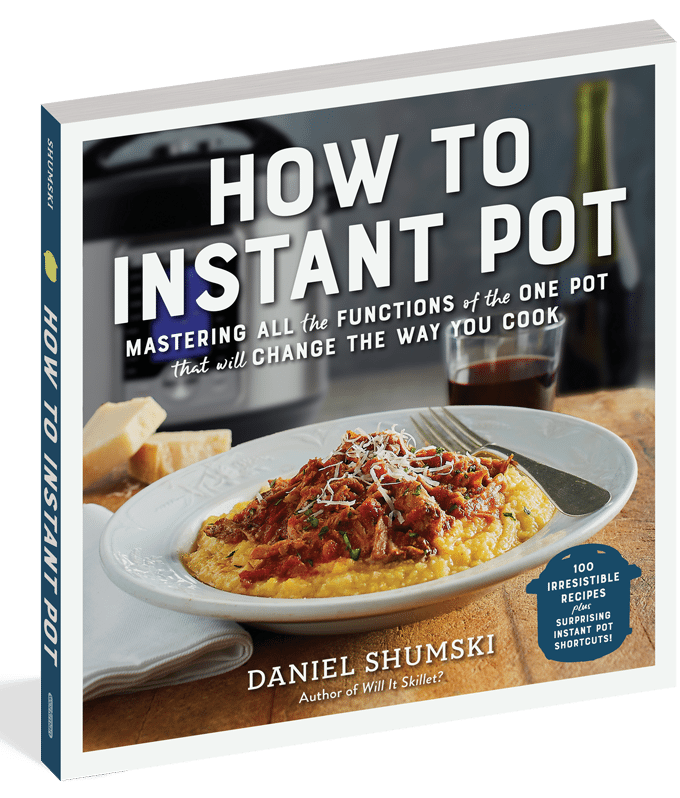 How to Instant Pot is the only IP Cookbook that is organized by function, allowing us to really learn how to use this magical pot to its maximum potential.
I found a section of the book for Quick Chili recipes and recreated the Quick Taco-Style Chili (pg 66). It was a hit last weekend when we had friends over to watch the game!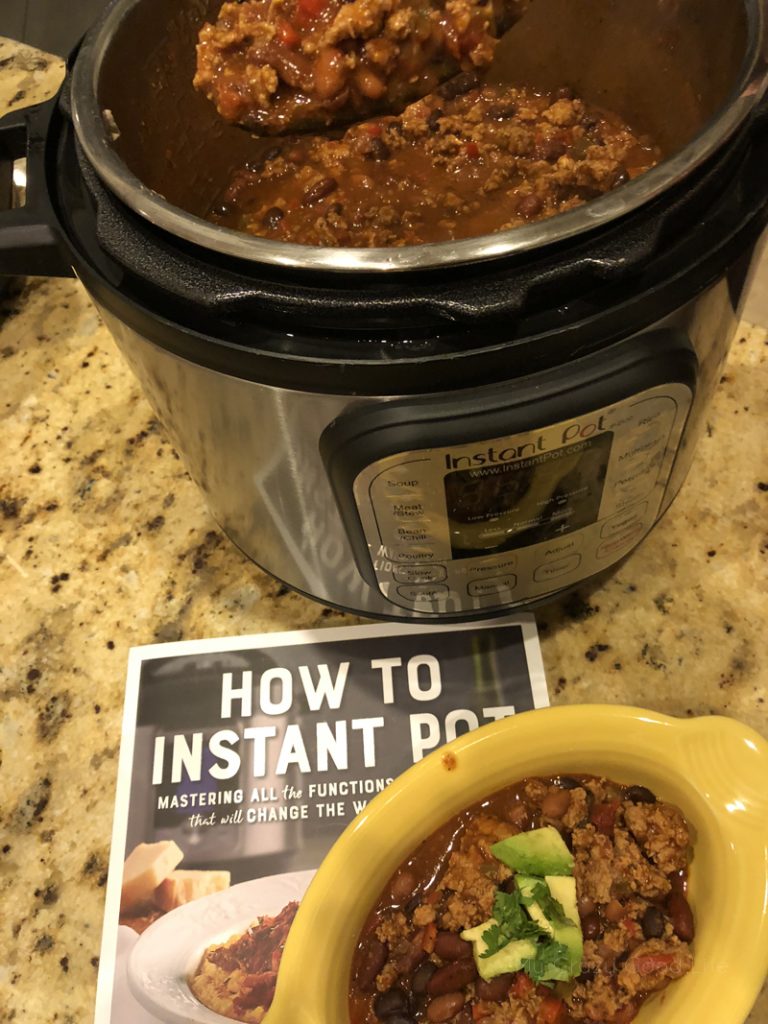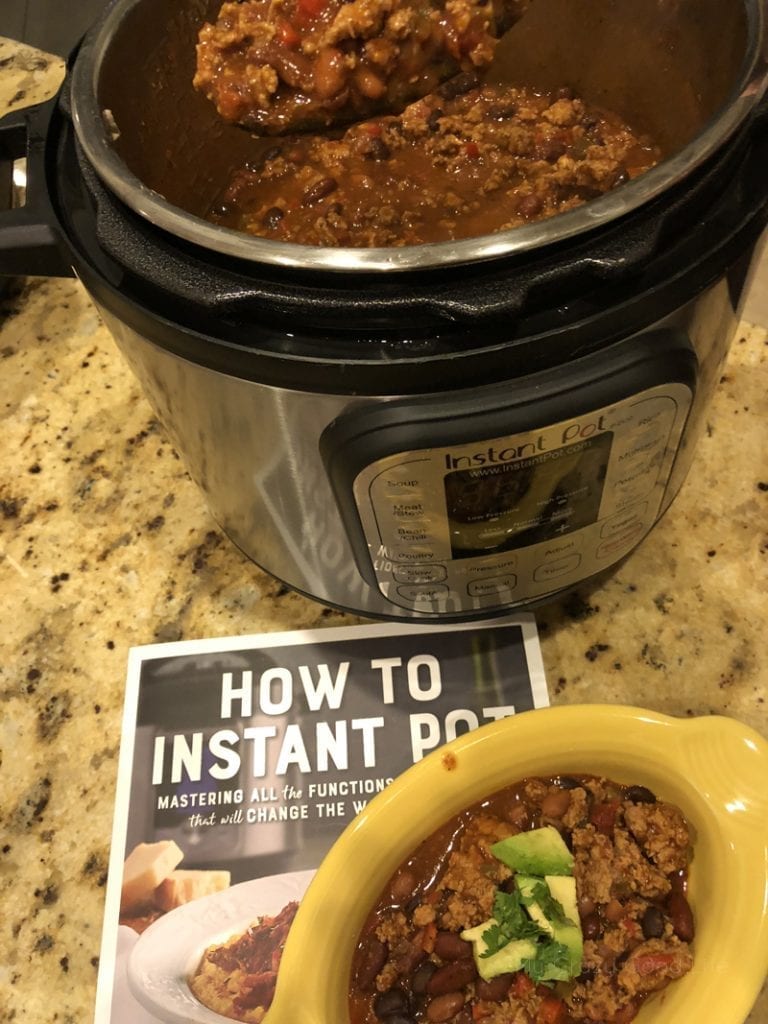 Quick Taco-Style Chili Recipe
Excerpted from How to Instant Pot by Daniel Shumski (Workman Publishing). Copyright © 2017. Photographs by Ken Carlson.
Total Time: 45 Minutes
Active Time: 10 minutes
Serves 6
Quick Taco-Style Chili Ingredients
1T neutral flavored vegetable oil
1 medium green bell pepper, chopped
1 medium white or yellow onion, chopped
2 large stalks celery, chopped
1 clove of galic
1 pound ground turkey or beef
1 package of taco seasoning, 1 ounce
3T tomato paste
1 can diced tomatoes, undrained (14.5 ounces)
1 can pinto beans, drained and rinsed (15 ounces)
Salt and Pepper
For garnish:
Small cubes of avocado
Fresh cilantro leaves, chopped
Quick Taco-Style Chili Instructions
1. Press Saute and select middle temperature, place the oil in the inner pot and wait about a minute for it to warm. Add bell pepper, onion, celery, and garlic. Cook with the lid off, stirring occasionally until the onion softens–about 5 minutes.
2. Add the turkey and cook, stirring occasionally to break it up. Cook for about 5 minutes, until the meat is no longer pink.
3. Add the taco seasoning, tomato paste, and diced tomatoes–stir to combine.
4. Close and lock the lid to your Instant Pot, and set the valve to sealing. Press Cancel to stop your saute function, then select High Pressure. Set the time for 20 minutes.
5. When the cooking cycle is complete, carefully use a wooden spoon to move the sealing valve from sealed to vent to release the pressure.
6. Press Cancel and remove the lid. Add the beans and stir to distribute them evenly, then close and lock the lid to allow the residual heat to warm them. This will take about 5 minutes.
7. Taste and adjust the seasoning, if needed. Serve the chili hot, garnished with the avocado and cilantro leaves!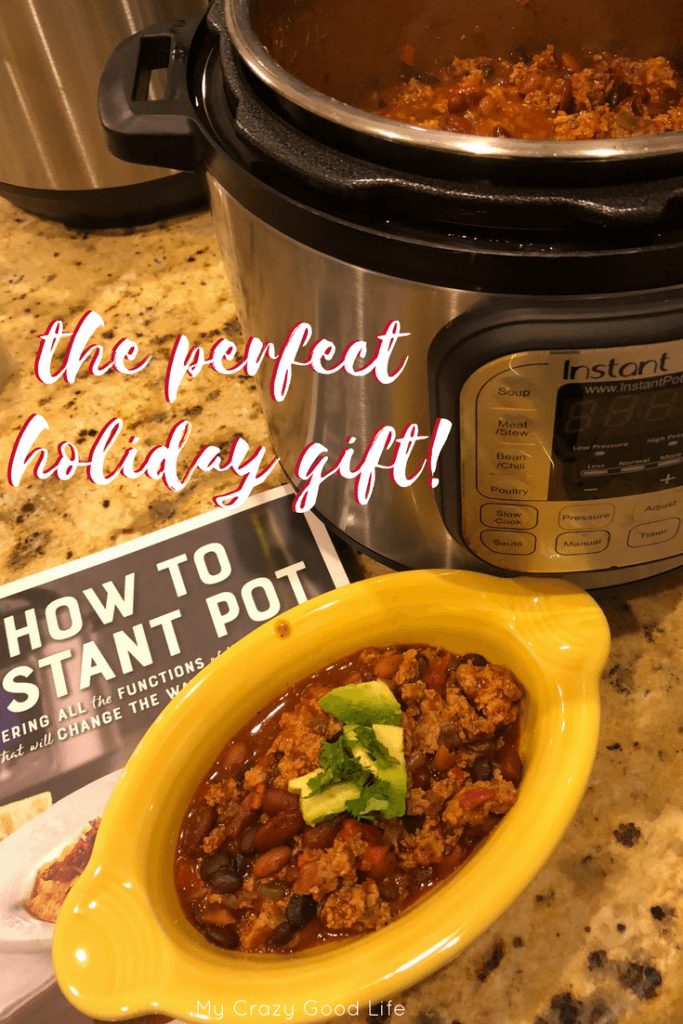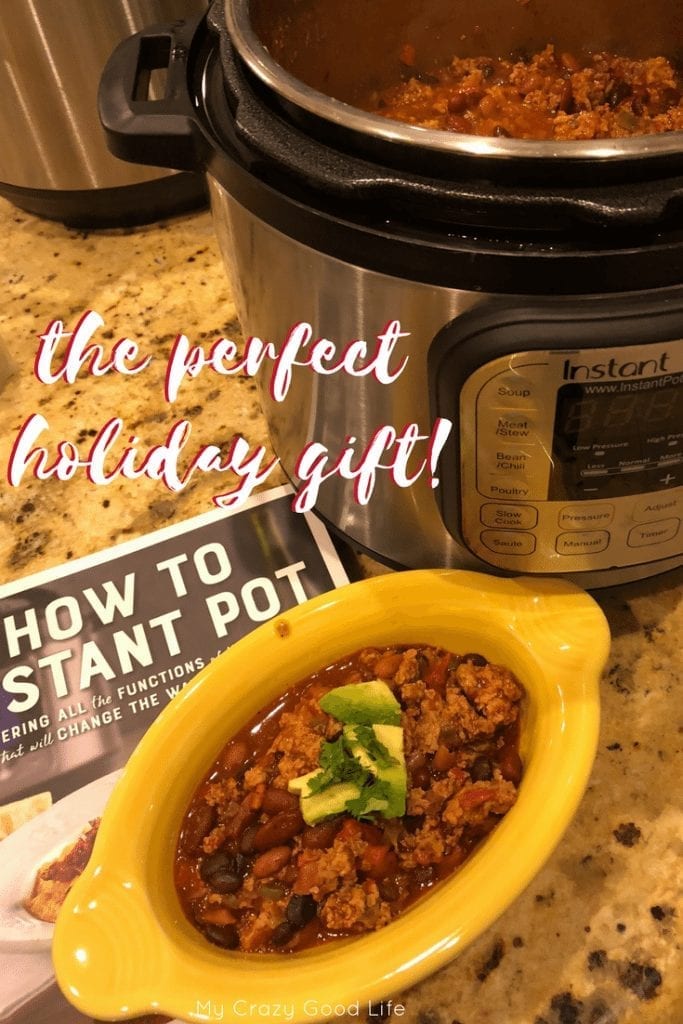 This post is sponsored by Workman Publishing. A copy of How to Instant Pot: Mastering all the functions of the one pot that will change the way you cook by Daniel Shumski was sent to me for review.