This site contains affiliate links. Please see Policies for more information.
While in LA I was able to visit the set of the ABC comedy series black-ish and interview the children who act in the series. Maxine Shepard, Production Designer for black-ish, gave us a tour of the set and chatted with us about what goes on behind the scenes.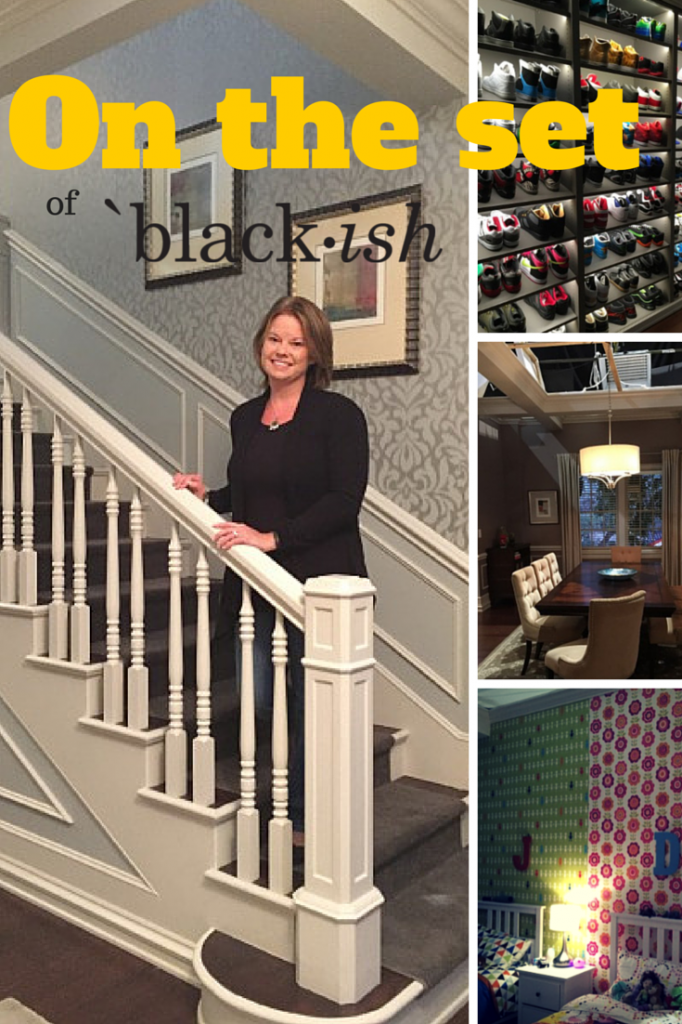 The first thing that caught my eye was the view out of the front door. The picture makes it looks better (I guess that's the point!) but this is a fairly blurry backdrop that they use for quick scenes where someone is coming in or going out of the house. For longer scenes, they use video editing to add real scenery in. We were also able to watch a partially edited episode where we could see just where the video editor had to go in and make changes–it was fascinating to me!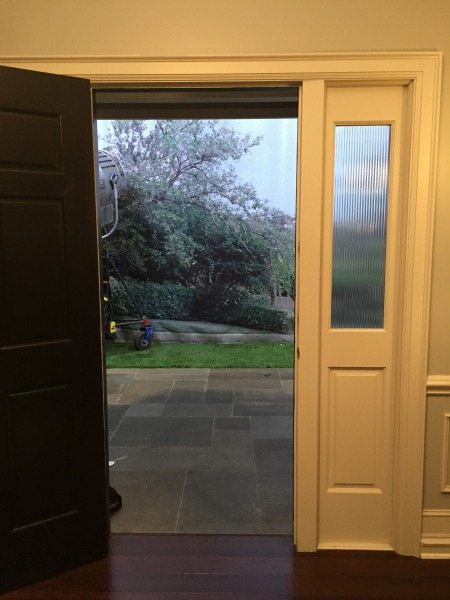 While the rooms looked fairly normal, the ceilings are missing from the set. Of course, this is to accommodate the lights and microphones that the camera crew uses while filming.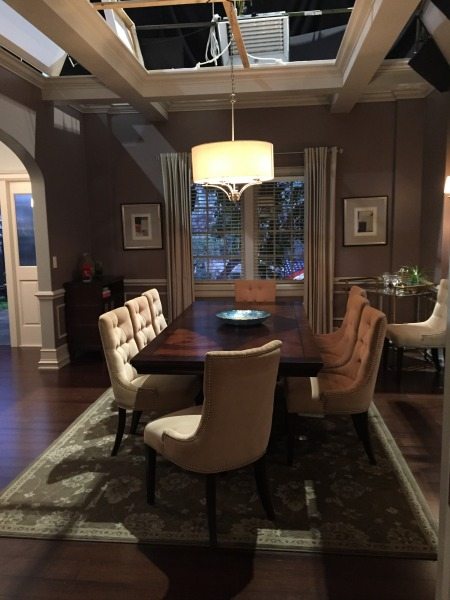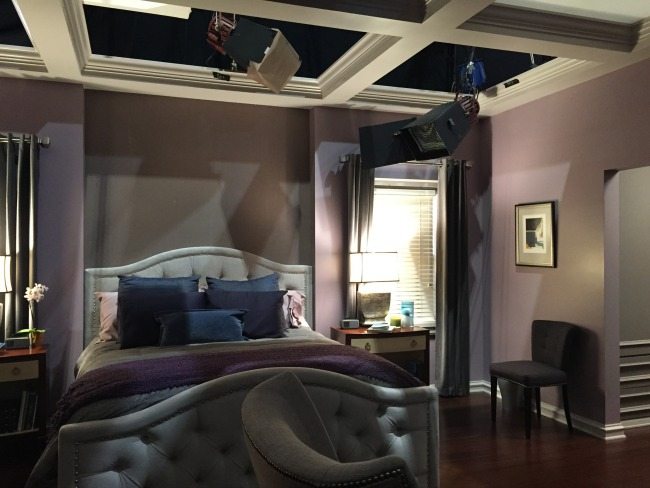 The thing I found most surprising were the widths of the halls in the home. This is to have room for cameras and equipment, but… I kind of think it's an awesome idea for any home!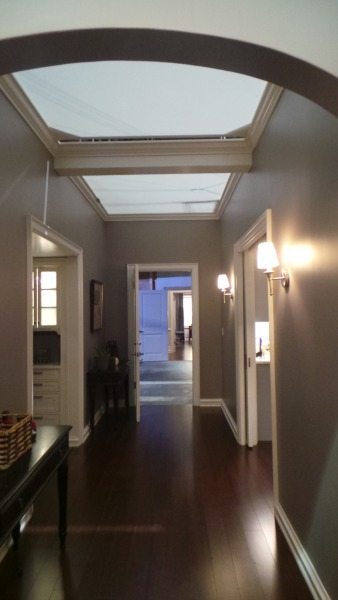 All around the home there were bits of evidence that a "real" family lived there. Reminder notes, family pictures, all of the things that make the show so believable but could be easily overlooked.
The master closet was the most fun for me. We got a sneak peek at the huge shoe collection of the father, Dre. A behind-the-scenes secret? –> They're not all the same size.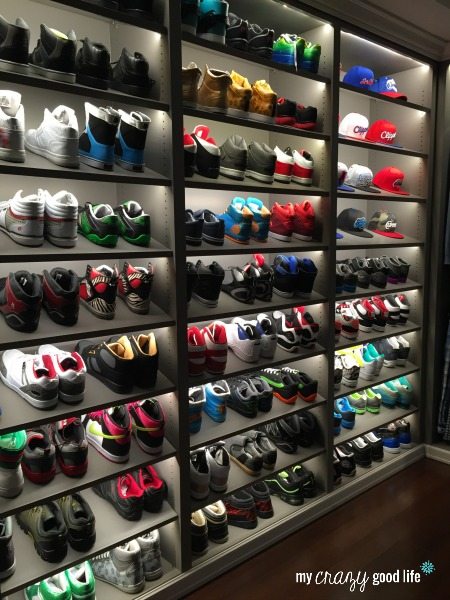 The kid's rooms were fun to see in person. It made me think that I should be a better decorator for my kids, then I remembered that I'm not living in a TV show ;)
The twins: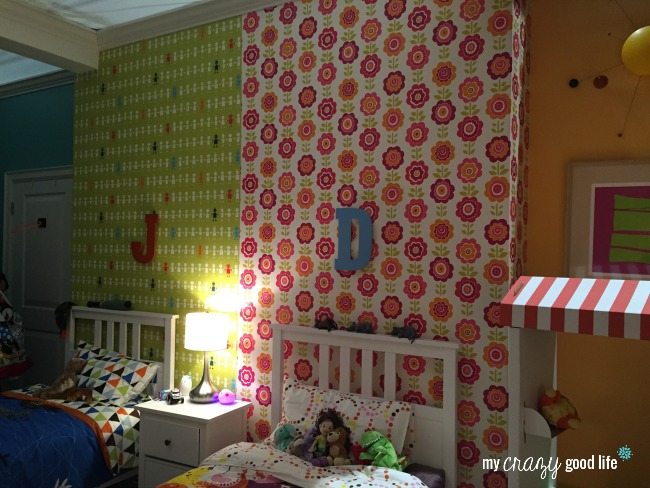 Andre Jr.'s room: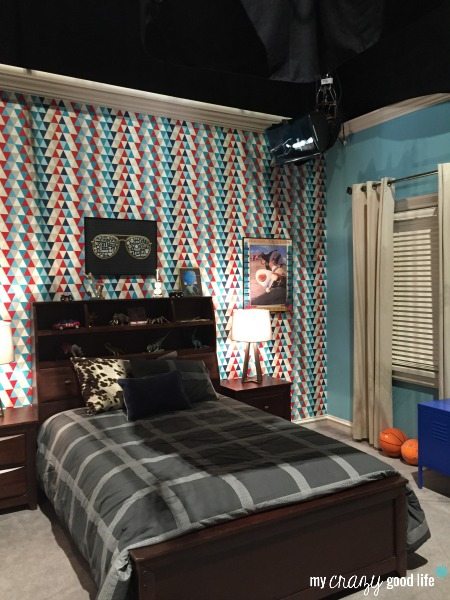 And Zoey's room: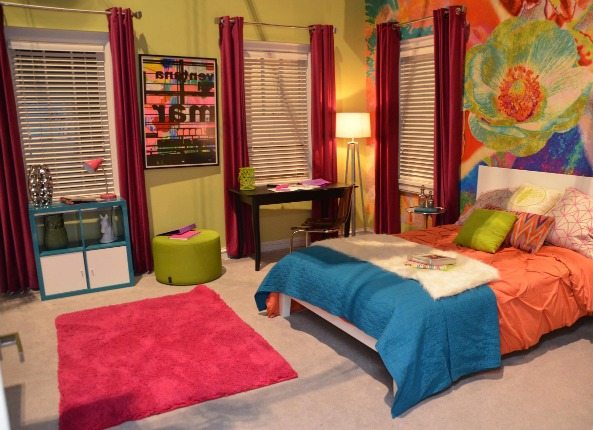 Tune into black-ish Wednesdays at 9:30/8:30c and live tweet with the cast at #blackishABC.
Tonight's episode is "Oedipal Triangle"- Dre's mother, Ruby, comes for a visit, and she smothers her pork chops with gravy, Dre with love, and would like to flat out smother Bow, who feels the same way about her. Dre tries to find a way to get the two most important women in his life to get along, on "black-ish," WEDNESDAY, NOVEMBER 19 (9:31-10:00 p.m., ET) on the ABC Television Network.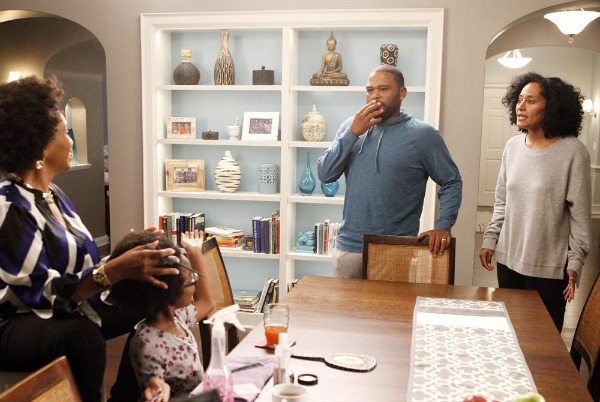 Keep up with black-ish on Facebook, Twitter (follow #blackishABC), and Instagram.
I attended press events with Disney and ABC TV, which included attending a set tour of black-ish. I was provided with an expenses paid trip to Los Angeles in exchange for my coverage about the events. No other compensation is given. Of course, opinions and experiences are my own.