This site contains affiliate links. Please see Policies for more information.
Very few movie franchises have reached the pop culture status and cult following of Star Wars. Its plot is the oldest and most often told tale: Good vs. Evil (spoiler: good wins). Its themes and quotes have woven themselves into the fabric of our society, and you know that almost everyone has tried to use the force to summon the remote from across the room at least once. The iconic lines from Star Wars Characters pepper our everyday speech.
"It's a trap!"

"I have a bad feeling about this."

"These aren't the droids you're looking for." (okay that last one doesn't come up as often, but we've all tried to Jedi mind trick a co-worker).
However, if you lack the time or are hesitant to go "full-geek" (a badge we fans wear proudly) and watch all of the previous Star Wars movies before seeing Rogue One in the theaters, I'm going to tell you that while I disagree with your opinion, I will give you the information on the most important part of the original Star Wars movies–the characters. So with that in mind here is a rundown of the major Star Wars characters so that you can enjoy Rogue One with the rest of us.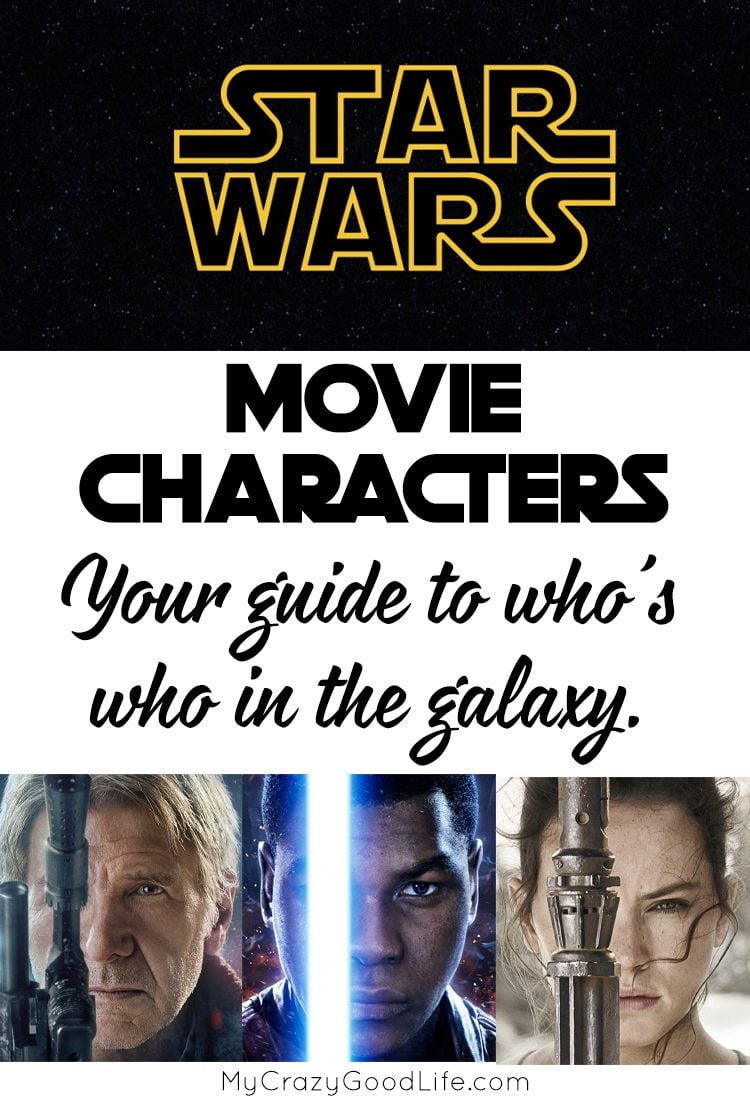 The Force
The force is an energy field created by all living things. It surrounds us and penetrates us. It binds the galaxy together. Some beings are naturally predisposed to being able to control and use the force. Those who use it for good are Jedi-Knights (light side), and those who would bend it to their own selfish purposes are Sith Lords (dark side).
Anakin Skywalker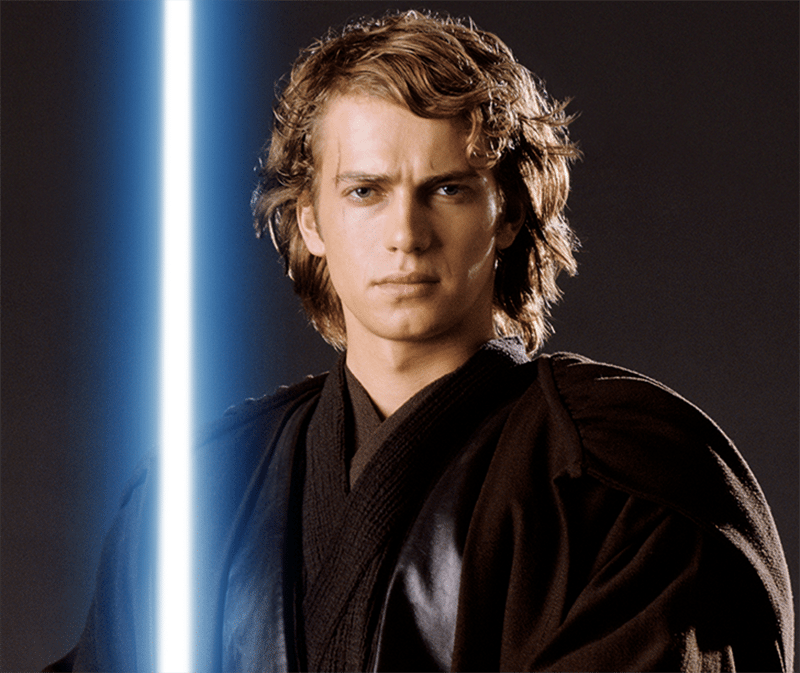 Anakin is the slave boy from Tatooine. He is believed to be "The One" who will bring balance to the force. Let's just say things don't go as planned and he ends up becoming a Sith Lord, the leader of the evil Galactic Empire and one of the most iconic villains of all time, DARTH VADER (his awesome theme music makes it almost worth joining the dark side).
Obi-Wan Kenobi
Obi-Wan is a Jedi master who trains Anakin but is unable to help him overcome his anger. He eventually faces his former student in a duel to the (almost) death. After defeating him Obi-Wan goes into hiding only to emerge one last time to begin the training of Anakin's son, Luke.
R2-D2 and C3-PO
These metallic companions wind up with secret plans for the Empire's ultimate weapon: the Death Star. In an attempt to escape capture by the Empire, they crash-land on Tatooine where they search for Obi-Wan Kenobi. They end up being captured and sold to Luke Skywalker's uncle. They play significant roles in the rebellion's fight against the Empire.
Luke Skywalker
Luke is a young boy who feels he is destined for greater things. After purchasing the droids (R2-D2 and C3-PO) he sets out with Obi-Wan to rescue Princess Leia and join the rebellion against the evil empire. He becomes a Jedi-Knight and (spoiler) convinces his Father to save the universe and destroy Emperor Palpatine, the big boss of the Empire and the last of the Sith Lords.
Han Solo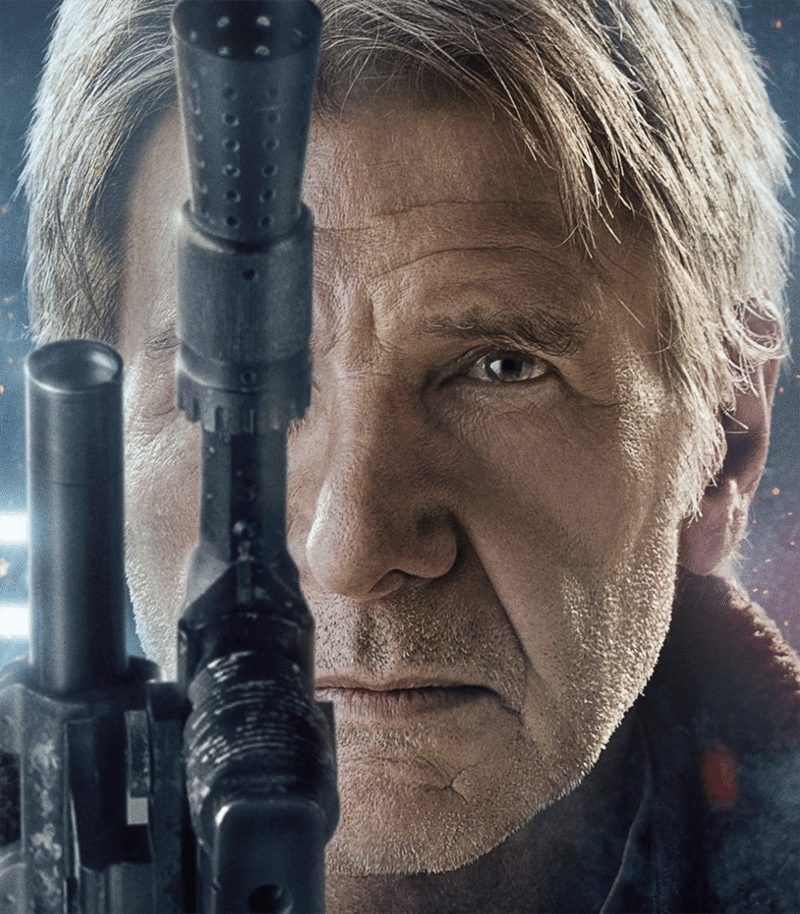 Han is a daring rogue with a bad boy streak and a heart of gold. Together with his co-pilot, Chewbacca (think giant, walking rug) they assist Luke and Obi-Wan in rescuing Leia and eventually play a major role in leading the rebellion. He and Leia stop bickering long enough to fall in love and eventually have children (more on that later.)
Princess Leia Organa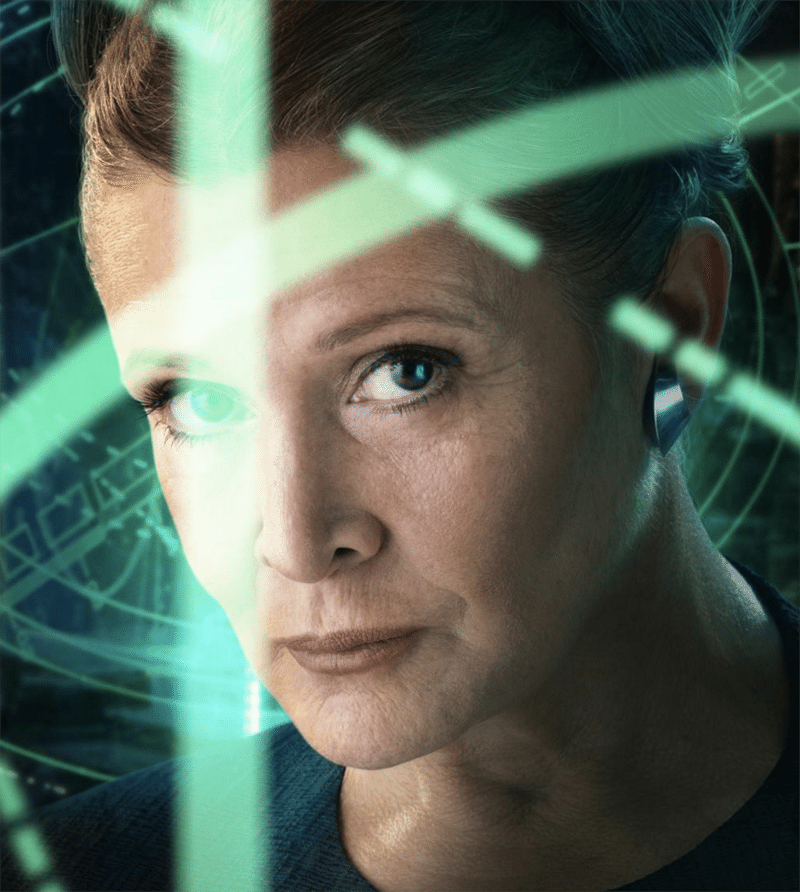 Daughter of Anakin and sister of Luke, she was hidden from her father by a member of the galactic senate where she was raised as his own daughter. She rises to become the face of the rebellion. She is not the damsel in distress you expect. She is more than capable of holding her own in the fight against the Empire, later ascending to the rank of General.
Yoda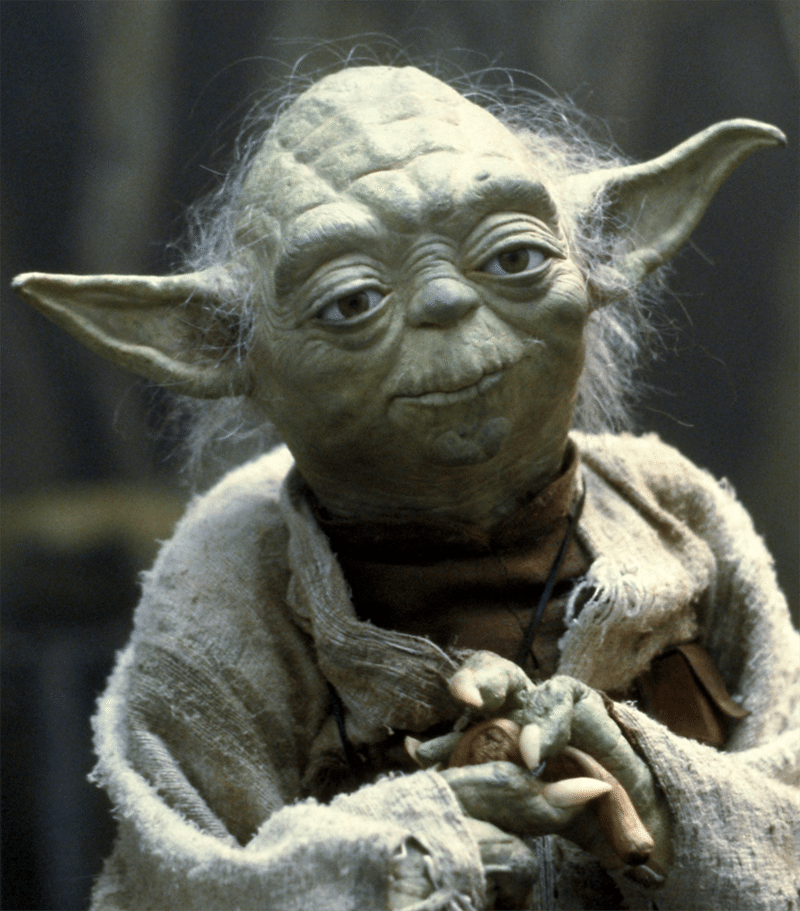 Yoda is a Jedi Master who helps Luke complete his training. He's most widely known for being wise and speaking complete sentences out of order, "Judge me by my size, do you?" He's one of the more popular and quite frankly, most awesome characters.
Poe Dameron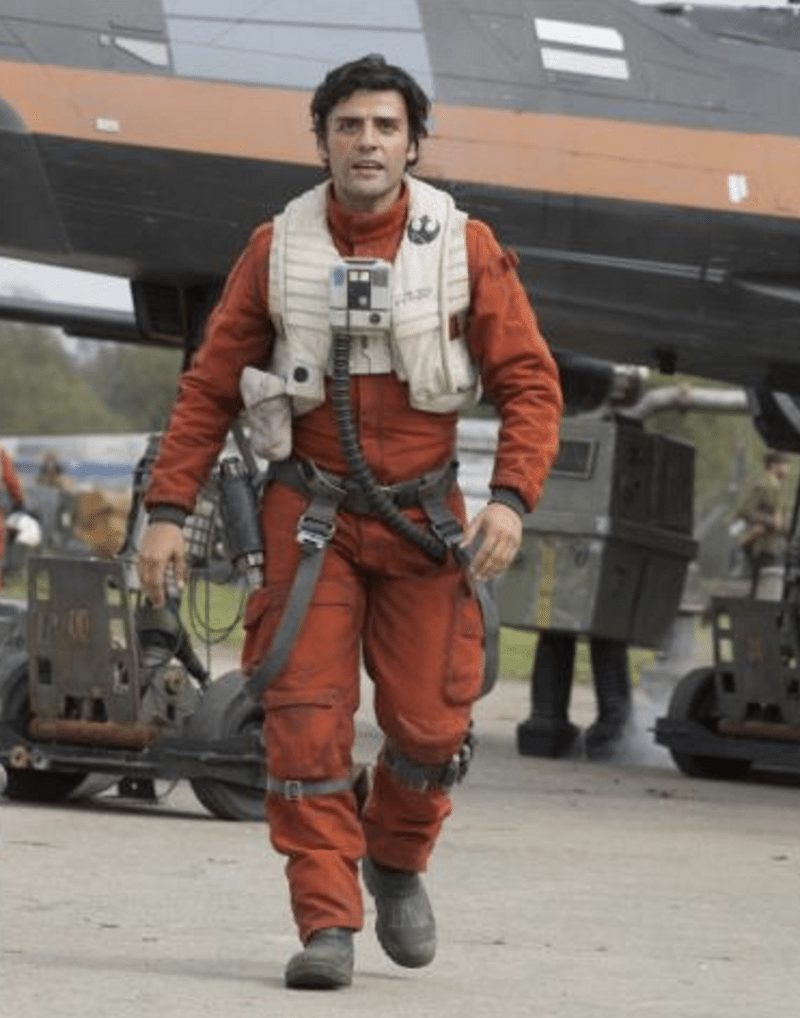 He is the most daring pilot in the new generation of the resistance. He helps Finn escape the First Order (new version of the Galactic Empire) and leads an assault on the new super weapon, Star-Killer Base (the name is a bit clunky but terrifyingly accurate.)
Finn (formerly FN-2187)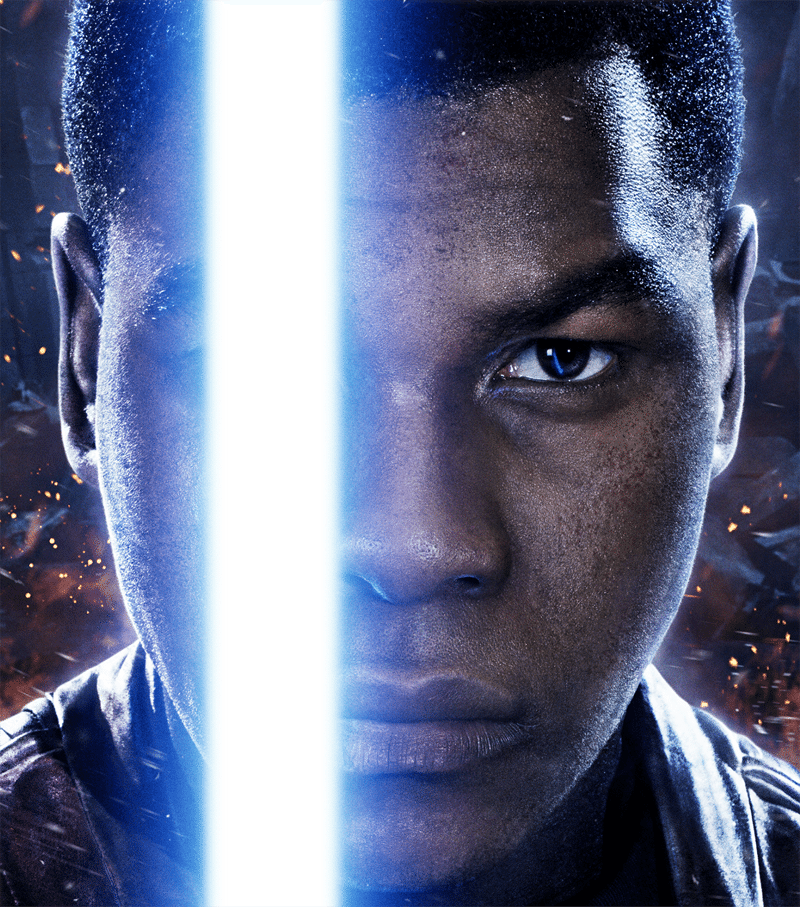 A new generation of Storm Trooper (evil foot soldiers) who rebels against his programming, he escapes with Poe Dameron and assists the resistance in destroying Star- Killer Base.
Rey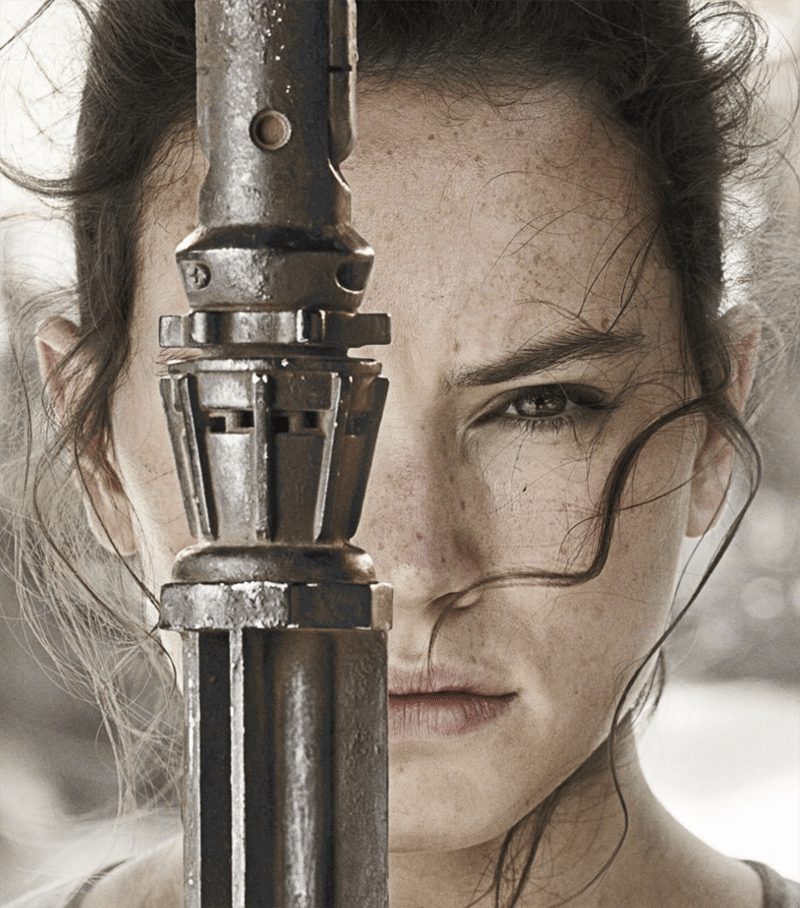 The only thing we know about her is that she was left on Jakku (desert planet). She has an uncommon understanding of all things mechanical and the Force is exceptionally strong with her. After assisting the resistance in the destruction of the super weapon, she sets off to find Luke Skywalker who disappeared a long time ago.
If you're a fan of the original movies then watching the new ones is like watching a reunion special of your favorite TV show 30 years later. Even with the new iterations the characters drive the franchise and this new crop of characters (Poe, Finn, Rey) are rich with a backstory just waiting to be told.