This site contains affiliate links. Please see Policies for more information.
This post, A Chat with Jim Cummings of Christopher Robin, is part of an expenses paid trip with Disney. Some interview questions and responses have been edited to improve readability.
We were able to sit down with Jim Cummings, who is the voice of Tigger and Winnie the Pooh in Christopher Robin. Actually, Jim isn't just the voice of these characters in the new movie–he has actually been the voices of these beloved characters for years now. One listen and you'd know exactly who he is!
Jim is amazing to chat with–he often finishes his sentences in character, which makes transcribing an interview a little difficult. Instead of sharing my favorite quotes with you as I usually do with these interviews I thought I'd walk you through what it's like to sit in a room with this amazing man–Jim Cummings.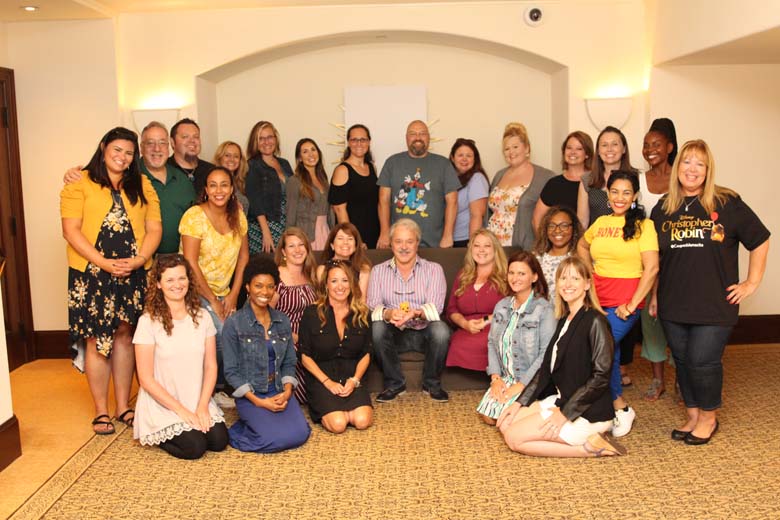 Jim Cummings started his interview by walking up behind our photographer while we were taking a group photo with Ewan McGregor–and doing his best Pooh voice. I don't even remember what he said, but he caught us all a little off guard and we couldn't stop smiling and laughing. The feeling continued throughout his interview.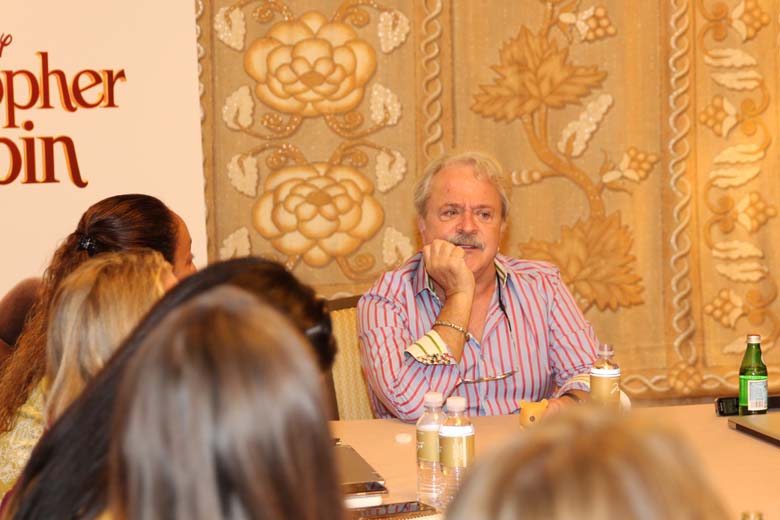 We asked Jim so many questions about what it's like to switch between characters, how he creates character voices, and even how much he ad libs in character (which amazes me because how many profound things does Pooh say–a ton! I feel like it takes a special someone to ad lib Pooh and Tigger). Jim mentioned that he ad libs more for Tigger than he does Winnie the Pooh.
Jim explained to us that it's very easy to switch between voicing Pooh and voicing Tigger–he's used to it at this point. I imagine that if I ever tried to switch between the two, I'd end up using the wrong voice–but Jim said that it doesn't happen for him. He explained it like singing Auld Lang Syne versus Silent Night–they're just different.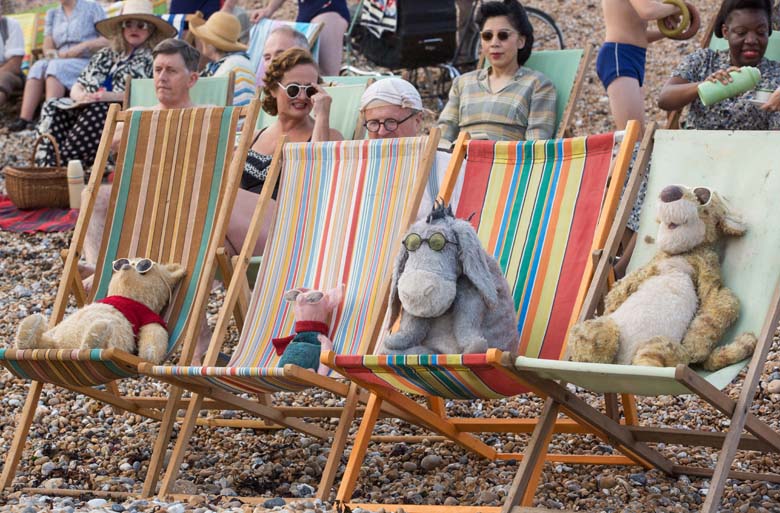 Jim told us a little about when he was growing up, and said that he drove everyone around him a little crazy with his voice impressions. His poor Aunt Grace was the brunt of a lot of it, since her voice was so interesting to him.
Jim explained that Pooh's voice is kind of an audio comfort. Pooh's voice is recognizable and comforting, and it brings people back to when they were five years old–good times that they're happy to drift back to in their memory.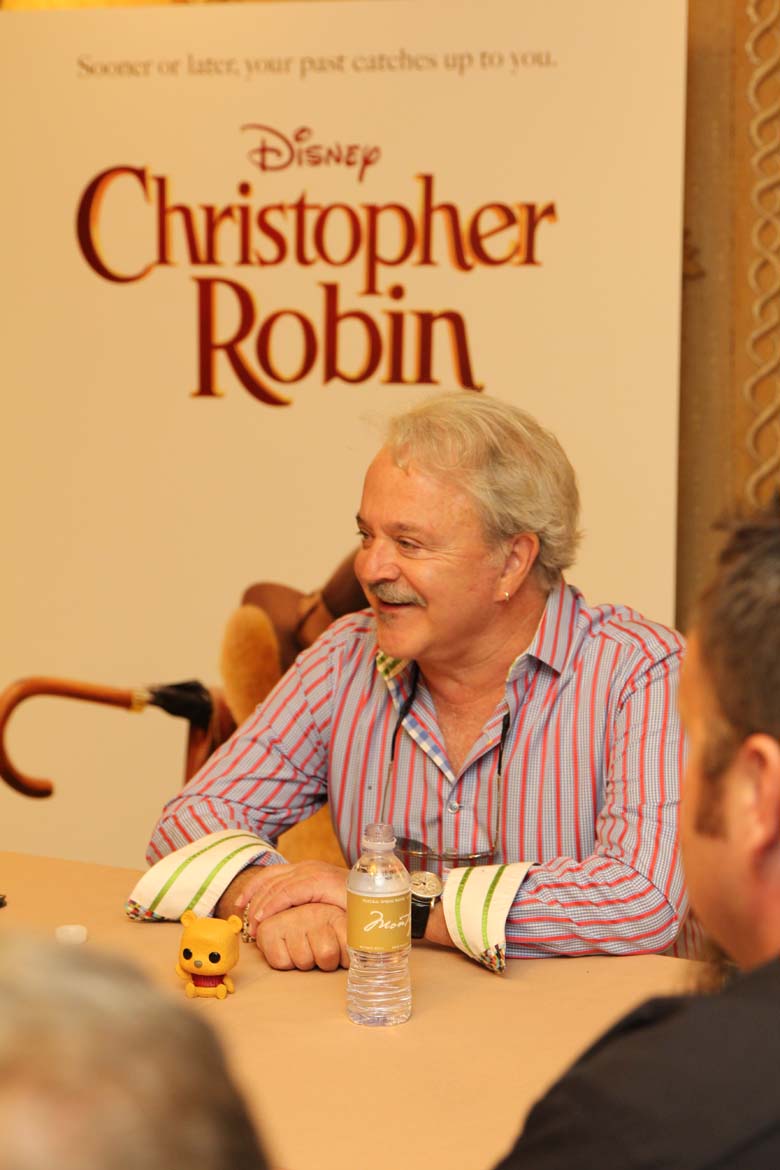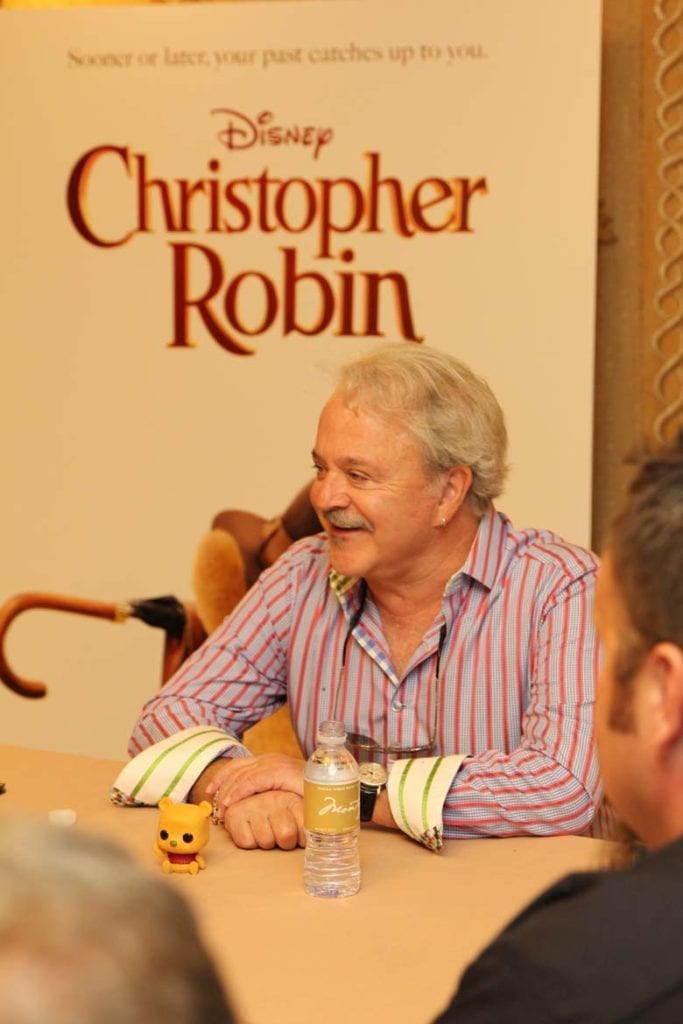 Over his career, Wikipedia states that Jim Cummings has played more than 400 roles. Disney films, cartoons, and a long list of video games are among his widely recognized list of work. Jim has been voicing Winnie the Pooh since 1988 and Tigger since 1989.
You can hear Jim for yourself right here (expertly switching between Pooh and Tigger at the end of the clip!):
Jim Cummings gives voice to Winnie the Pooh and Tigger in Disney's Christopher Robin, in theaters now. You can see a trailer for the movie right here: