This recipe is a sponsored post for SheSpeaks/Smithfield at Walmart.
One of the easiest recipes I make is ribs in the crock pot. My boys ask for them all the time, and really… how often do you see ribs at holiday parties? I think people assume they're not easy to cook, but this recipe changes that. Here's our family recipe for slow cooker baby back ribs.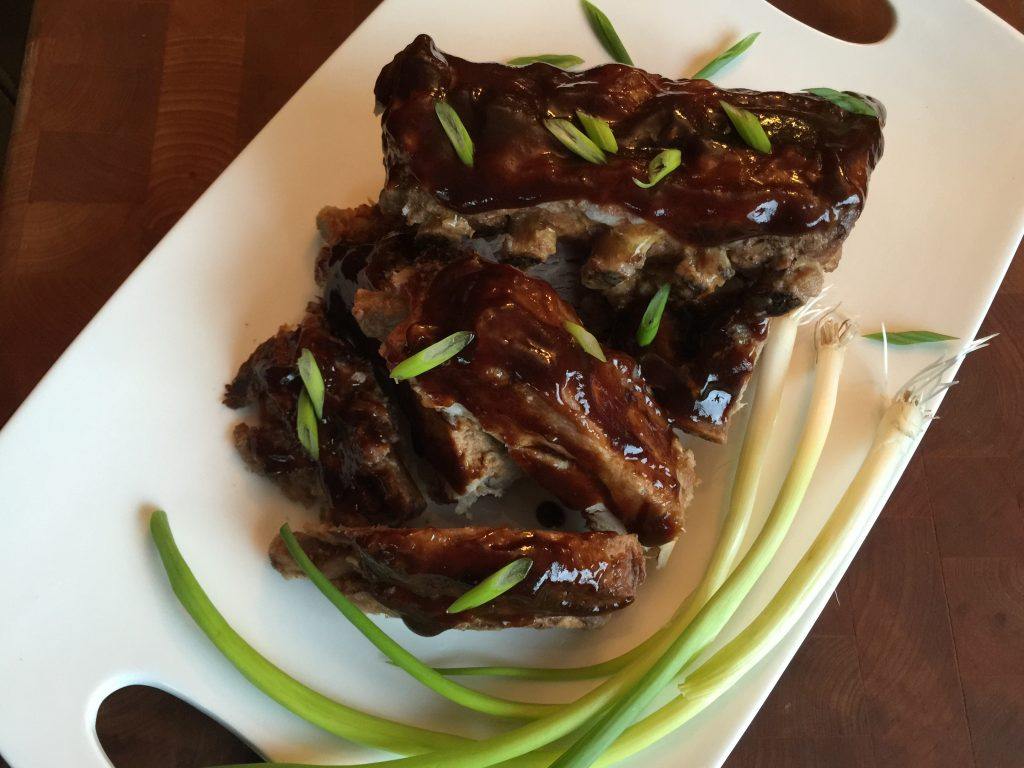 Ingredients for Crock Pot Baby Back Ribs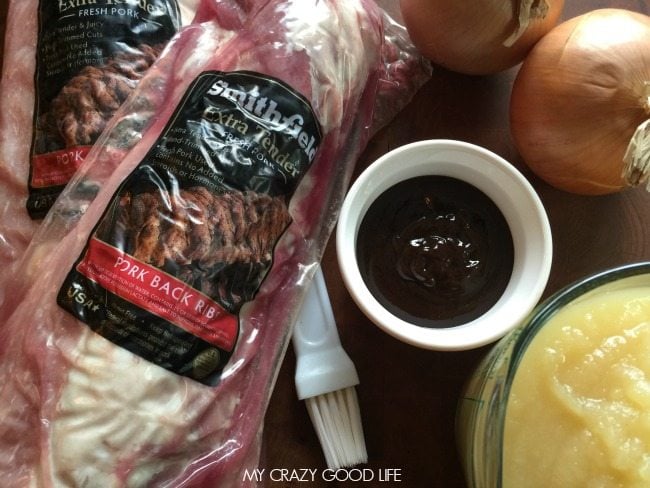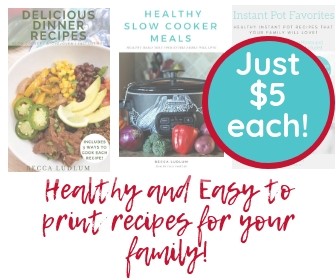 MY OTHER PROJECTS
Smithfield Pork Back Ribs (I found ours at our local Walmart)
Applesauce
2 Onions
Barbecue Sauce
Slow Cooker Ribs Recipe Directions:
Step 1: Slice the onion(s) into thick slices.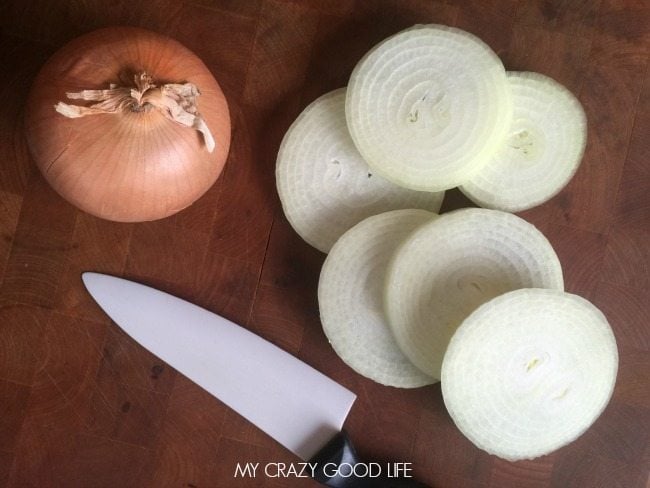 Step 2: Place sliced onions in a layer on the bottom of your crock pot.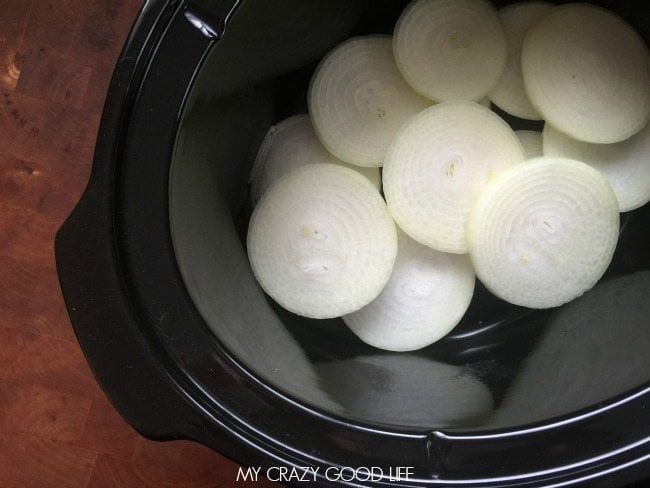 Step 3: Pour applesauce on top of the onions–enough to cover them.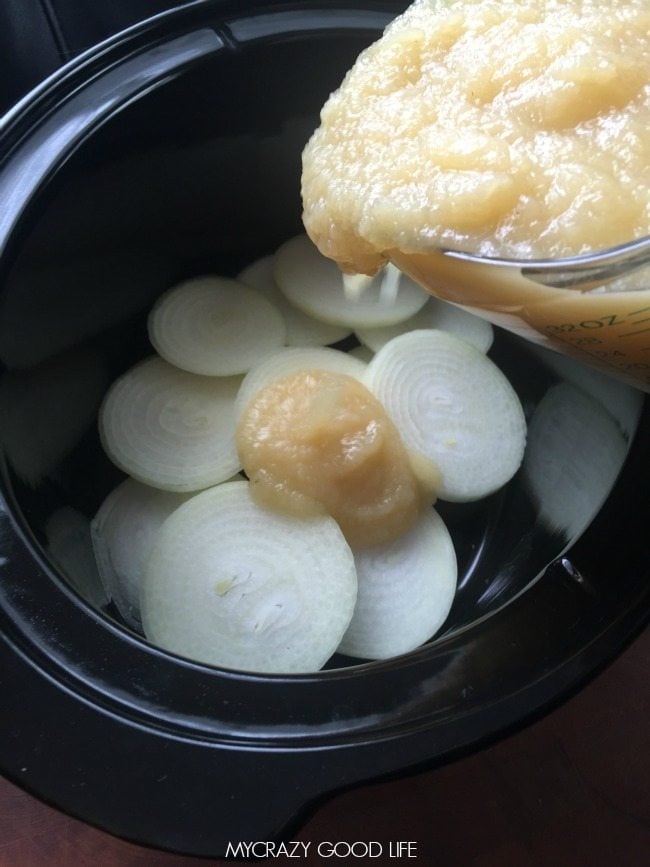 This will be the only liquid in the crockpot, so be generous.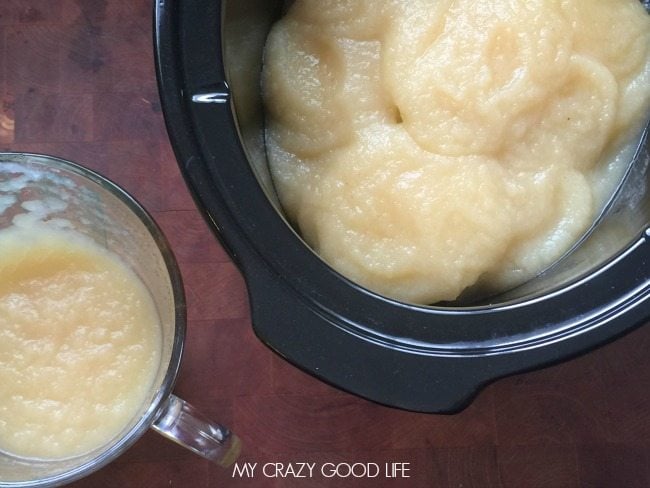 Step 4: Slice the ribs into sections of 4-5 so they fit into the crockpot.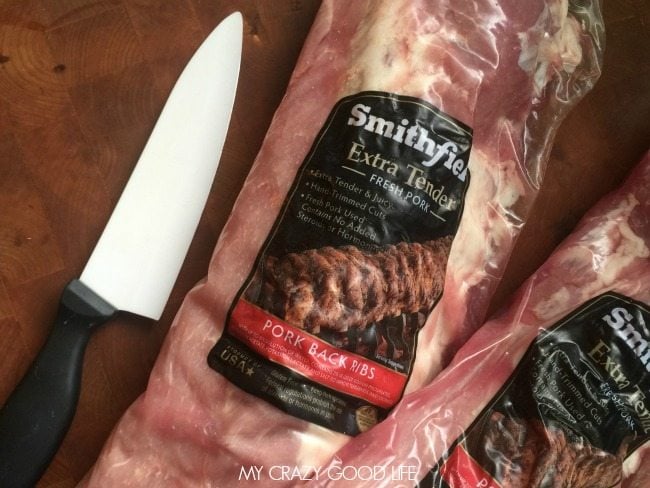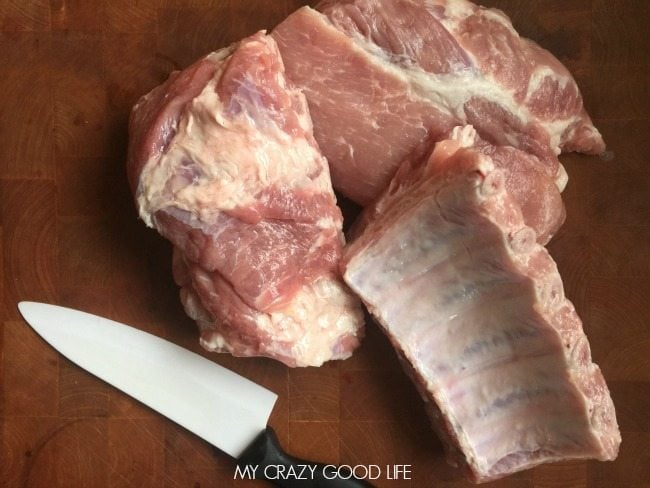 The trick to even heating with crockpot ribs is to stagger the ribs. So, two on the bottom, three on top of them, two on top of them… it's tough to get a picture of that.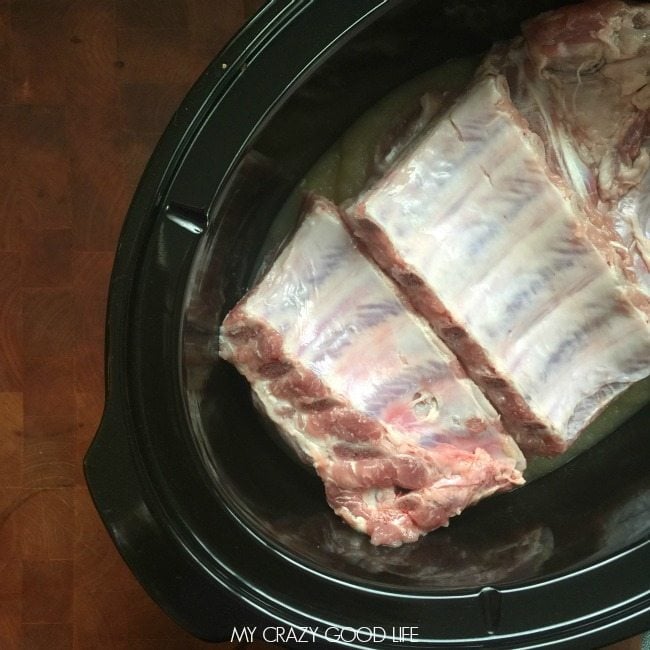 Step 5: Cook 6-8 hours on low. I usually watch for them to begin falling off the bone, then remove them.
When you remove the ribs, they're not going to look pretty. That's the one downside of cooking them in a crockpot. But that's ok–we'll make them pretty.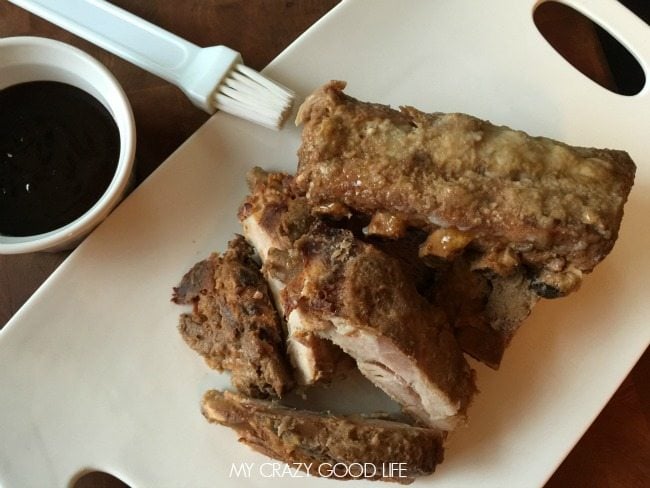 Step 6: Pull out the ribs and get your barbecue sauce ready.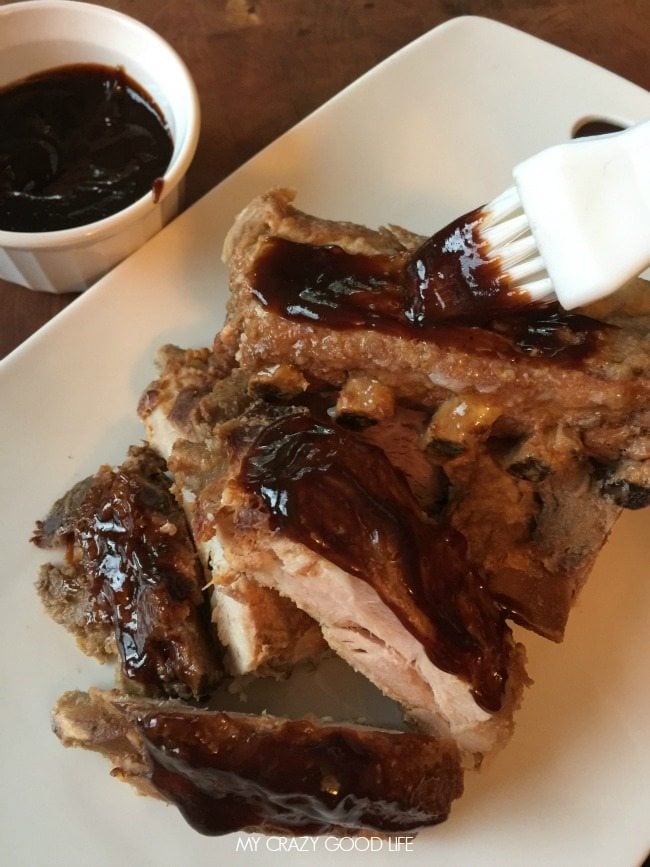 Brush your barbecue sauce on, and add some color–green onions, maybe?
Serve and enjoy. I told you they were easy!