This site contains affiliate links. Please see Policies for more information.
One thing I feel strongly about is kindness. Treat everyone with kindness and truly, how can that go wrong?
Dignity Health is taking this human kindness thing one step further. They created an app so you can start your day with some kindness–from a stranger. I think that an intentional act of kindness is the perfect way to start your day.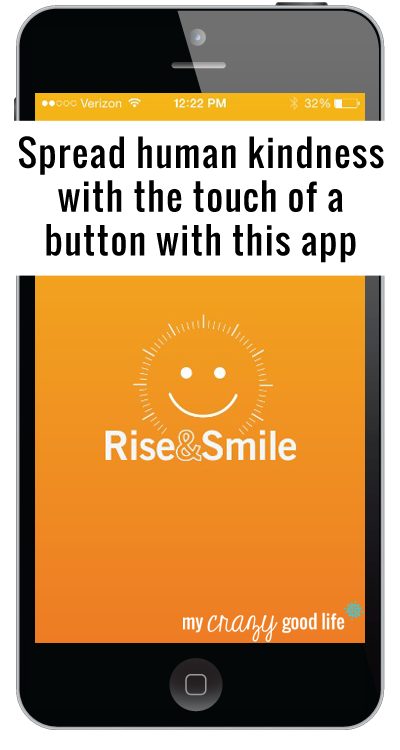 The Dignity Health Rise&Smile app helps you wake up in a good mood, wherever you are. Watch a preview of the Rise&Smile app here:
No more loud annoying alarms to wake you up. Now you can wake up to a personal message–someone smiling, sharing their view, starting their morning with you. The app is available in the iTunes App Store and in the Google Play store.
Let's take a look.
After opening your Rise&Smile app, you'll go through a quick set of instructions about using the app.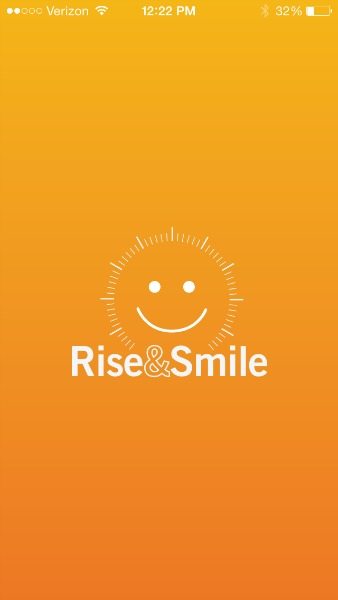 From there, you'll be prompted to set an alarm. This is done by touching the white dot and moving it on the circle until the time you need is shown.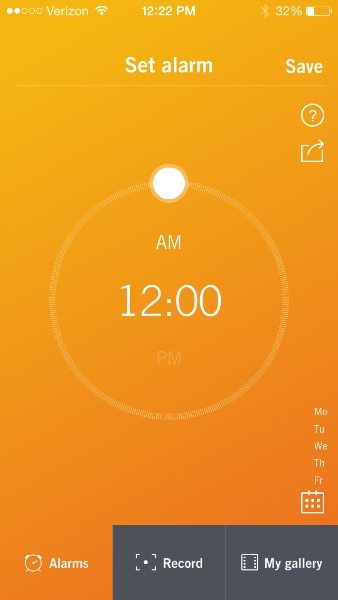 On the bottom right side you'll see the days of the week and a calendar icon. Clicking that will allow you to choose which days you'd like to set your alarm for. I love this feature, because I often forget to turn my alarm off on Saturdays!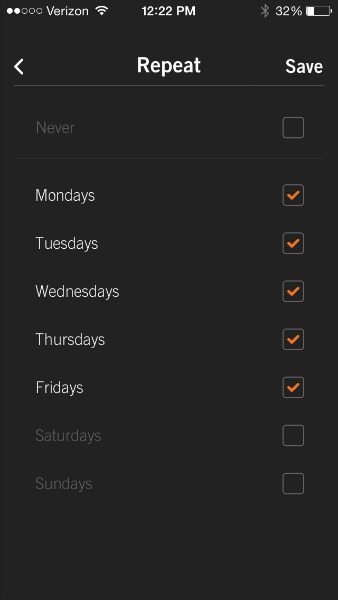 Your alarm is now set.
Am I the only one who prefers to wake up at odd times like 6:06 instead of 6:00? I feel like it's more natural, but seriously, I know it doesn't matter.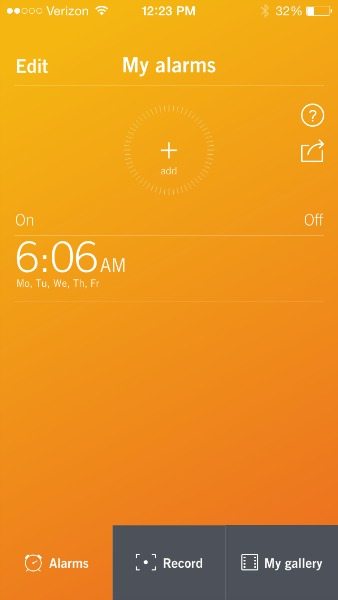 I tested out the alarm before setting it "for real" because I was dying to watch one of the videos. Super adorable Harry from Boulder popped onto my phone and said, "Wakey, Wakey! Eggs and Bakey!" It was so cute.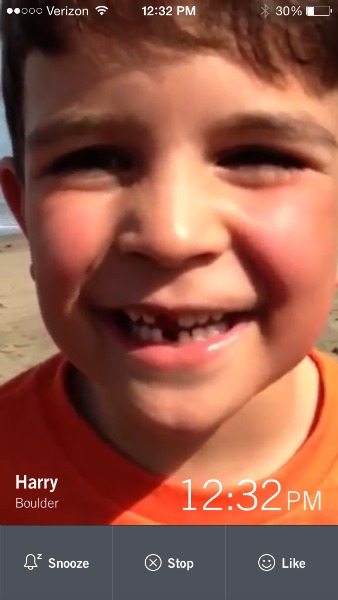 After seeing some of the apps making their way to teen's hands right now, this positive app is just what we need. Intentional human kindness. Thank you, Dignity Health!
How do you spread human kindness?