This site contains affiliate links. Please see Policies for more information.
Pokemon Go is taking over the globe…If you don't already have friends, family, or kids who are playing the game it won't be long! Pokemon Go is lots of fun and there are a lot of benefits to getting out there to play; but the game can take a toll on your phone battery while playing. One of the main complaints made by avid Pokemon Go users is that the game drains phone batteries!
One way to combat this issue is with external battery packs! You can gain so much extra play time with one of these great chargers for Pokemon Go. There are plenty of different options to suit every kind of user. It's not always convenient to carry around an extra or additional battery pack, in which case a charging cell phone case could be a great option! Don't worry about forgetting your charging cable at home, some of these options have built in ports to attach your phone!
Finding the best way to boost your cell phone battery is one of the easiest ways to get ahead when playing Pokemon Go. Nothing is worse than being seconds away from catching your favorite Pokemon when your phone dies! Battery packs for Pokemon Go obviously play an additional role for everyday use and travel as well. You can use these chargers over and over again, they come in handy during long car rides, camping trips, and more!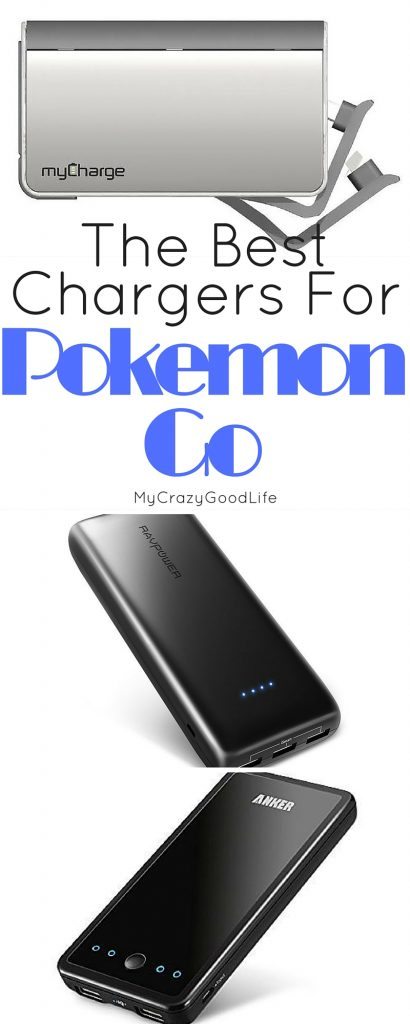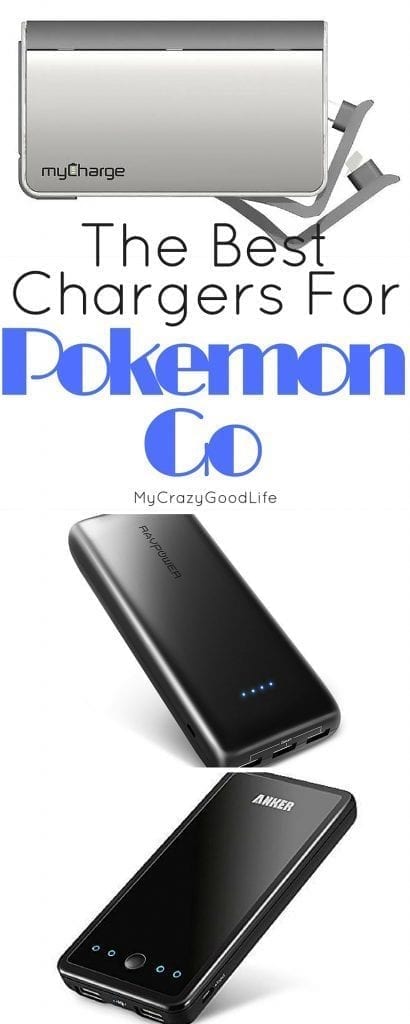 Chargers for Pokemon Go:
All in One Chargers
This all in one charger is an all around great option when looking for chargers for Pokemon Go. This particular model is great for both iPhone and Android users, it comes complete with a charger and cable, and it's reusable. MyCharge Hub is also a great option because it is cost effective and convenient. No over bulky or difficult to use products here!
External Chargers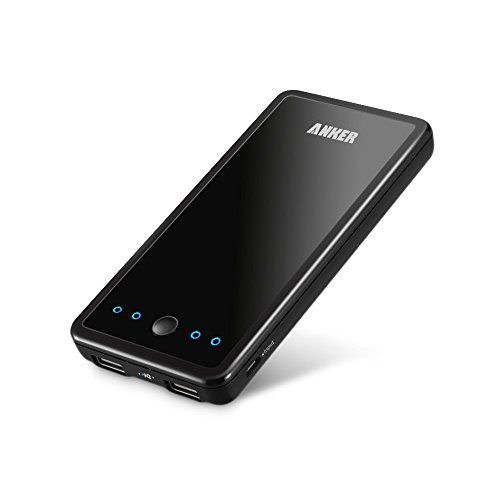 External chargers for Pokemon Go are another awesome option for keeping your game time rolling right along. These types of chargers will require you to have a charging cable of your own. The good news is that with a standard charging cable  you will have plenty of space to tuck the charger in your pocket and still have access to all of your necessary phone functions while using the battery pack!
The RAVPower Charger is AMAZING. It's gigantic and will keep you out there LONG past the time your legs give out and you end up catching Pokemon while laying in the neighbors' front yard. It's set to charge your phone between 5-9 times! You can keep this sucker with you and use it again and again as needed from just a single charge.
Anker Battery Charger is another good option for charging your phone while out on the hunt. It will charge your phone somewhere between 2 and 5 times. Again, another option that allows you to charge on the go while still using your phone! Tuck it into your pocket or carry it with you behind your phone to increase your play time.
Charging Cables
Using external and additional chargers for Pokemon Go is an awesome way to extend your game play; you do need to be careful however, because cheap or faulty charging cords can fry your phone entirely. Make sure you stock up on extra charging cables for your specific phone so you have a safe one to use with your external charger! Both Apple and Android advise users to only use quality chargers to ensure proper battery life and safety.
Charging Cases for iPhone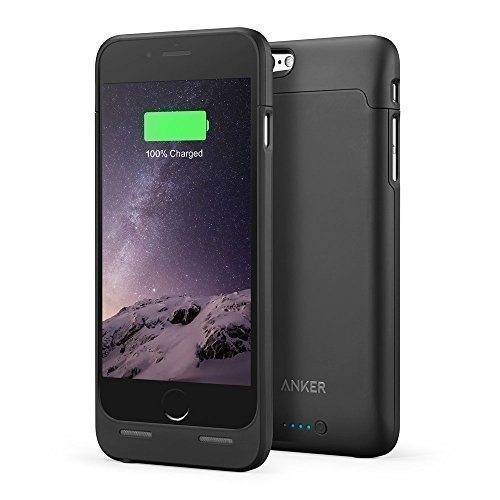 Charging cases for iPhone are perhaps the most convenient way to charge your phone while on the go. There are no wires or bulky packs to carry around. These chargers for Pokemon Go are ideal because they do not require you to have a second object in your hands! You can focus on your game play while the case takes care of the rest!
The Thin Charging Case is a cool option. It's sleek and modern and it will completely renew your phone battery 1 full time per charge! You just switch it on when you need it and off when you don't when using it intermittently! I like that this case is not bulky or obvious. It allows my phone to still look like the advanced and gorgeous piece of technology it is while also providing the battery back up that I need!
Another great option for charging cases for iPhone is the Anker iPhone 6/6S Charging Case. This case/cover will also provide at least one full charge for your depleted battery. It's a great option for keeping your Pokemon Go game strong! No weaklings being left behind due to a dead phone battery!