This site contains affiliate links. Please see Policies for more information.
We received fans from HaikuHome in exchange for this honest review.
Updated with Haiku Fan Review for the summer months! 7/2018
Haiku Fan Review | Haiku H Series Ceiling Fans
Haiku Fans are perhaps the most advanced ceiling fans in the world. They are energy efficient, effective, gorgeous, and beautiful. If you are looking for a beautiful new addition to your home and want to learn more about your ceiling fan options, here is our Haiku Fans Review.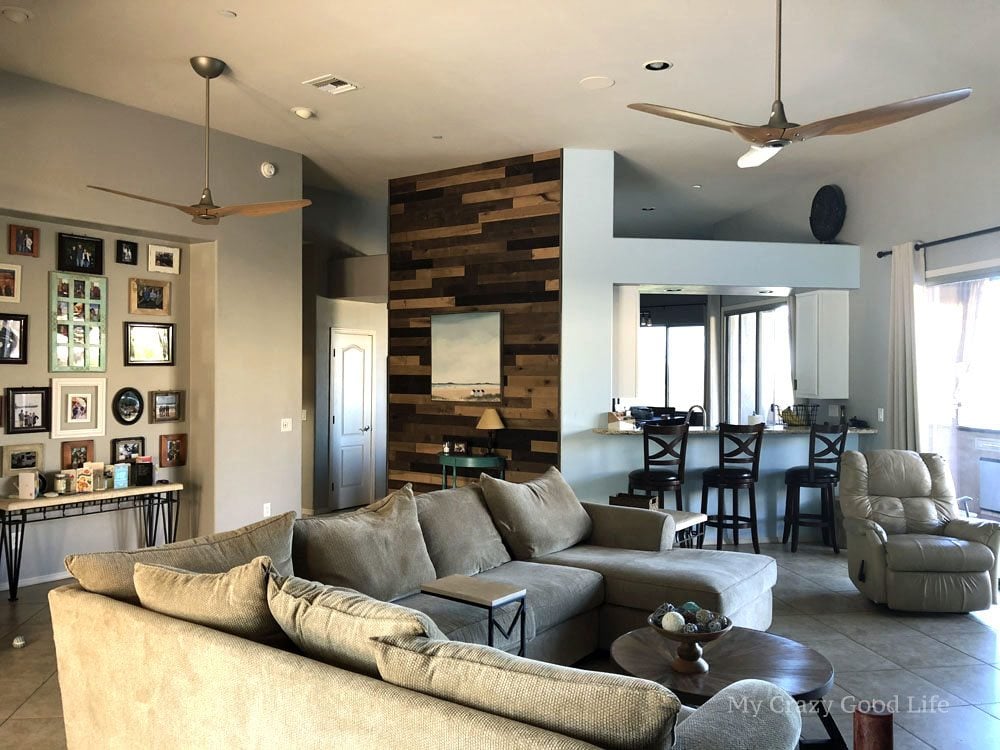 Haiku fans are made by Big Ass Fans, a popular fan company that provides cooling options for larger companies and stores.
Haiku Fans H Series
Energy Efficient
Let's be honest, we all want beautiful decor that works well for our lives but we mostly want things that are going to be cost efficient in the long run. The great thing about Haiku Fans is that they are more than just efficient, they are the most efficient (named by ENERGY STAR).
You can't do better than the most energy efficient fans. With designs reaching up to 84 inches in diameter these amazing fans efficiently cool rooms of any size!
While we're talking about things that are great for the environment I should mention that Haiku uses sustainably harvested bamboo, durable matrix composite, and aircraft grade aluminum. There are several material and color options for every style and every need.
Silence is Golden
Haiku Fans deliver energy efficient cooling power that is silent. Do you have kids? Pets? Neighbors? Your fans don't have to add to the noise pollution in your home. These amazing and huge fans run silently. The only noise they'll add is the gentle breeze of the circulating air!
Beautiful Design
If you are looking for a sleek and powerful option, Haiku Fans are a great choice. Haiku has won more than 75 international design and technology awards. You can choose a finish and style that matches with your home decor and the only thing you'll notice is the amazing air circulation.
With designs ranging from 52 – 84 inches in diameter there really is a Haiku Fan by Big Ass Fans that will work for any area of your home.
Once we installed the Haiku H Series fans in our living room, we noticed something big–the room seemed a bit bigger and less busy. We didn't notice that our old fans added a heavy layer to the room until we removed them. Once we swapped the fans out for Haiku fans, our living room immediately felt lighter. One might say our ceiling got a #fanfacelift
Here's a picture of our old ceiling fans: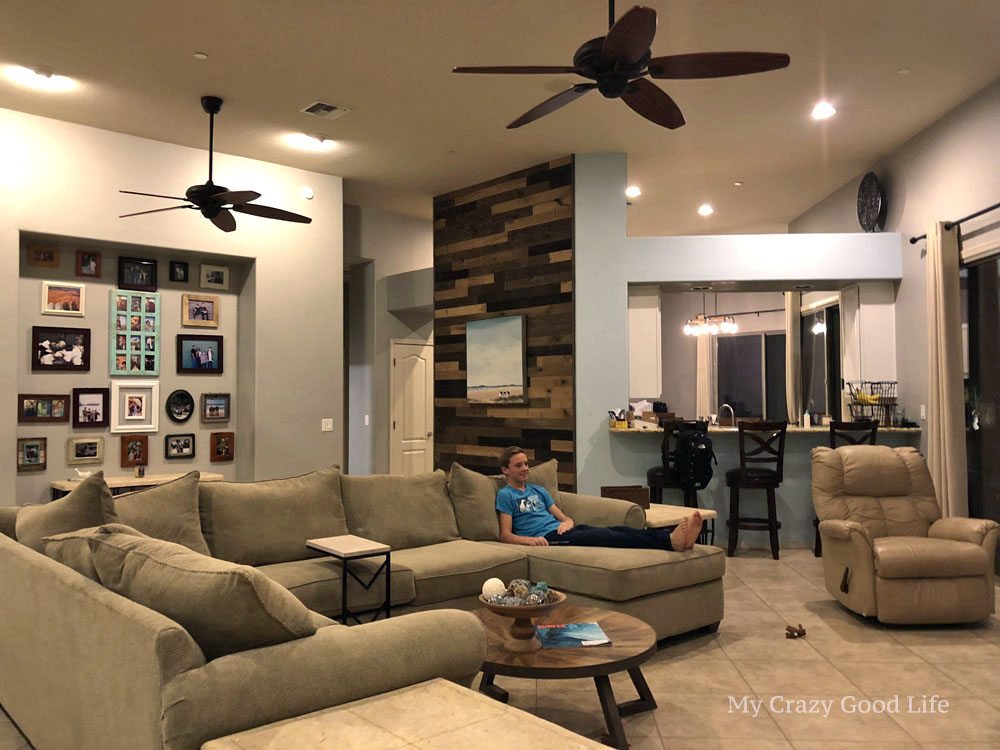 And our new Haiku H Series Ceiling Fans: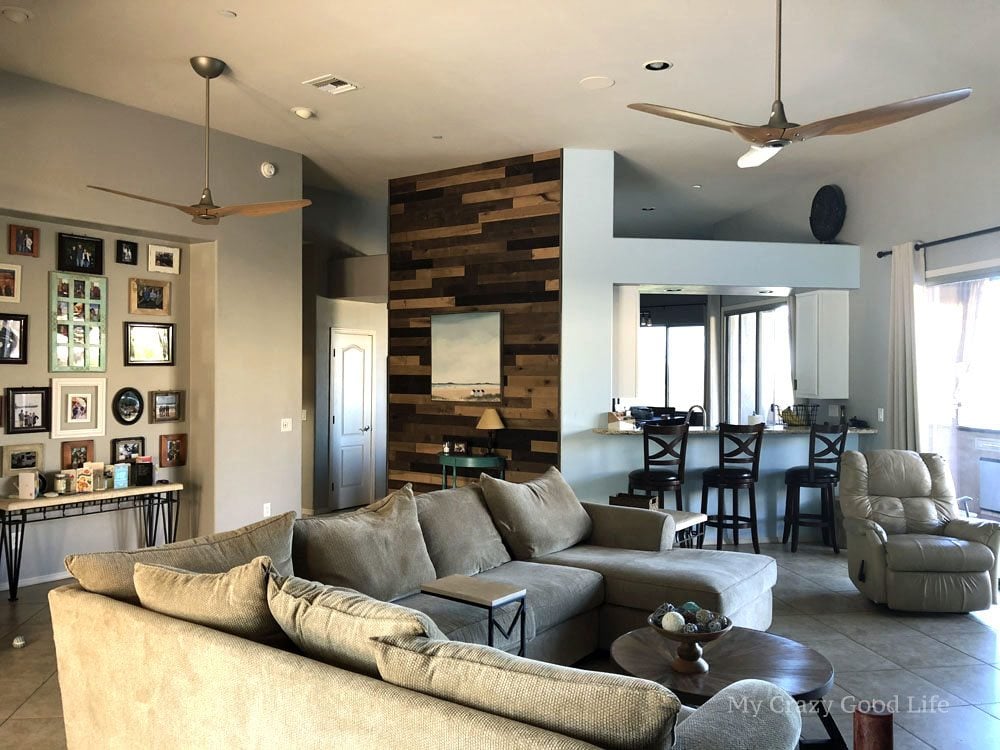 Whoa! Why are Haiku fans so expensive?
Yes, they are–there's no way around it. The Haiku fans are the last ones you'll ever need to buy, and you'll be thrilled with them for all of your years. We have joked that if we move, these fans are coming with us!
Read below for some of the reasons why these fans cost what they do. It's a big purchase, but think about how often you use ceiling fans in your home–every day.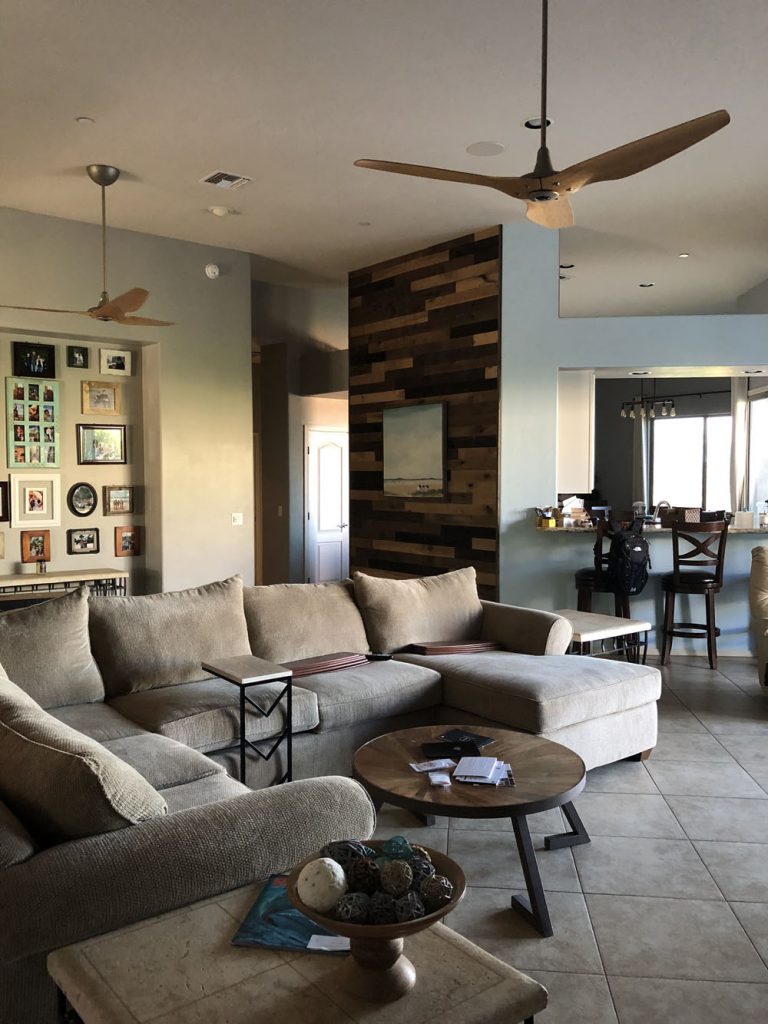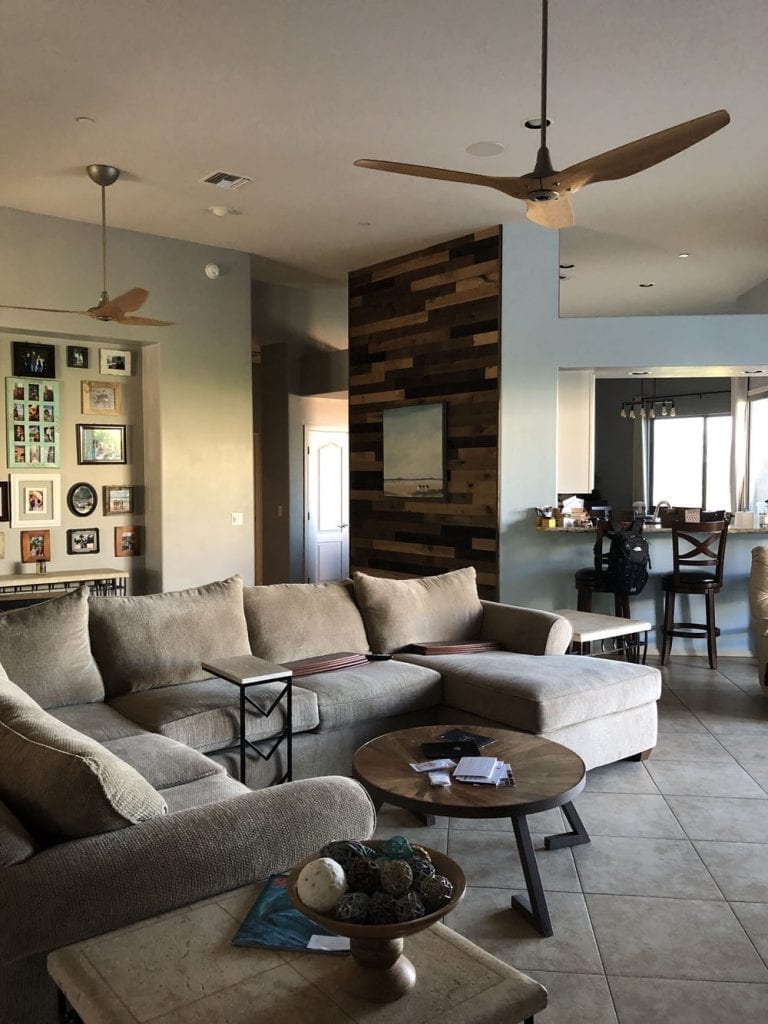 Tech Savvy
These fans have some serious smart home technology. I think my favorite feature is the motion sensors that they have.
Living in Arizona, I feel like we are always looking to feel cooler. Sometimes all it takes is a ceiling fan to make us comfortable. The problem with that is that it involves someone in the family (usually the youngest in the room!) getting up to turn the fan on and off. It is so nice to have the fans switch on when we walk into the room and then switch off when we leave–it leaves us nice and cool and our energy bill is lower!
We set the temperature sensor on our Haiku fans as well, and we are impressed with how it helps to control the temperature in the house–both warm and cool!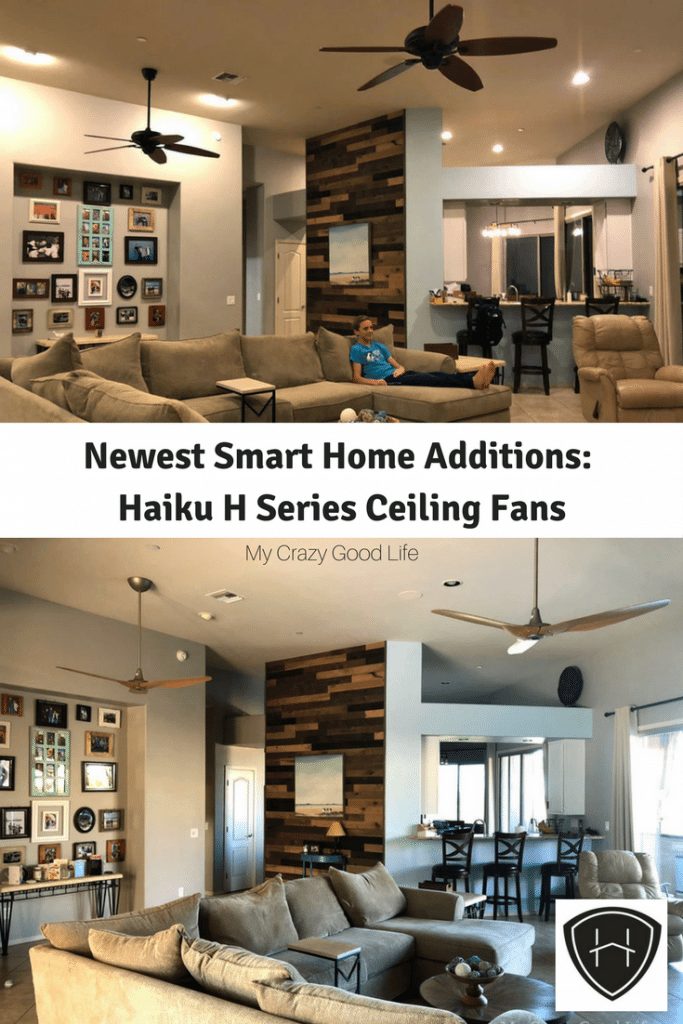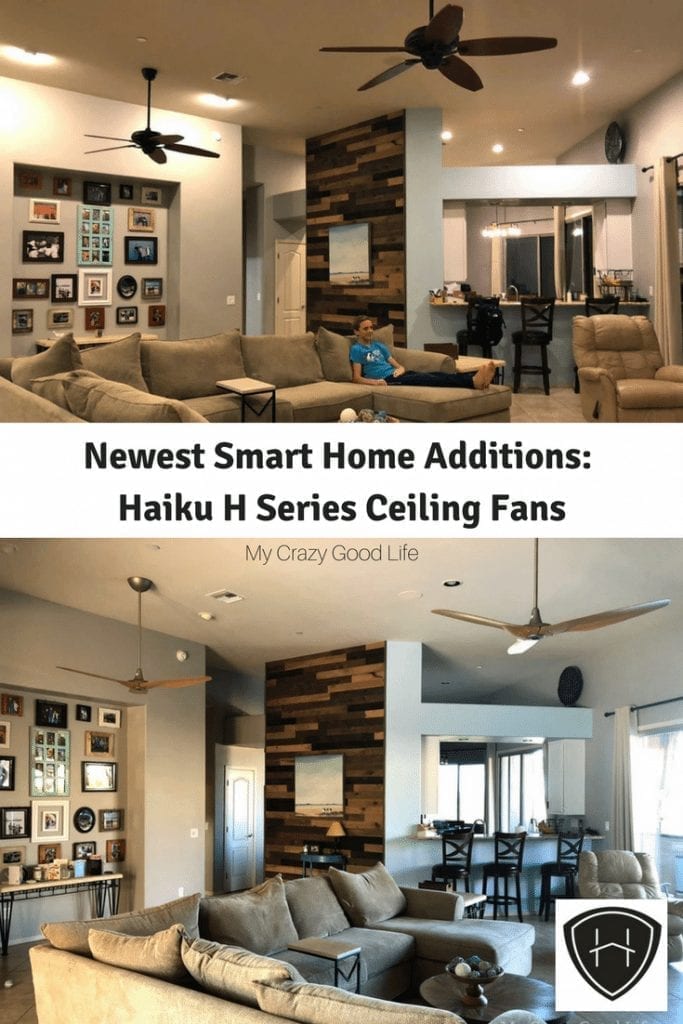 Haiku Fans are a great addition to our smart home system because they allow us to control the speed, direction, timer, and more with our phones, or even with our Alexa enabled device. No more jumping to reach those fan pull strings or getting out of bed to adjust with the wall control, now we just say, "Alexa…turn the living room fans to 50%"  or "Alexa, turn the living room fans off."
Here is a quick list of the great tech features of our Haiku H Series fan:
App enabled for your smartphone or mobile device
The chain has been replaced with a motion sensor that turns the fan on and off as you enter and leave the room
Whoosh mode option varies the speed of the fan to simulate natural breezes
Smart Mode allows the fan to use sensors to keep the preferred room temperature the same year round
Sleep Mode sets the fan speed for your optimal sleeping conditions based on temperature or fan speed
Works with Nest and ecobee thermostats, and smart home devices like Alexa.
A Fan For Anywhere
Did you know that there is a Haiku Fan model for every application in your life? They have options for indoor use, outdoor use, and even industrial settings. These amazing fans look great in any room but you can also install them outdoors for areas ranging from your covered porch to an open pergola.
Haiku H Series Fans: What's In the Box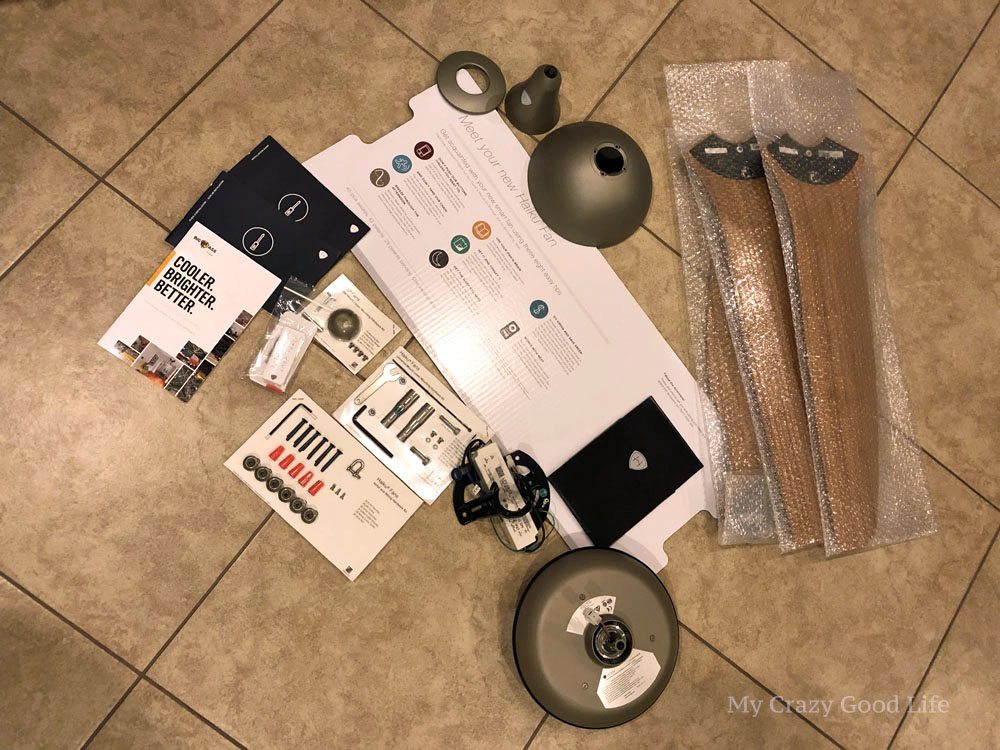 Individually packaged (and color coded) fan blades and all of the hardware you need come inside the Haiku fan box.
The color coding is important because the fans have been individually hand balanced at the factory, so there is no need to try and balance the fans yourself like you would with a typical cheaper fan. Haiku fans will never wobble or make noises because they've been quality tested before they even arrive at your doorstep.
The included directions were clear, but we found it easier to watch the videos on the HaikuHome YouTube page to help us with the installation.
First, we constructed the fans by attaching the blades: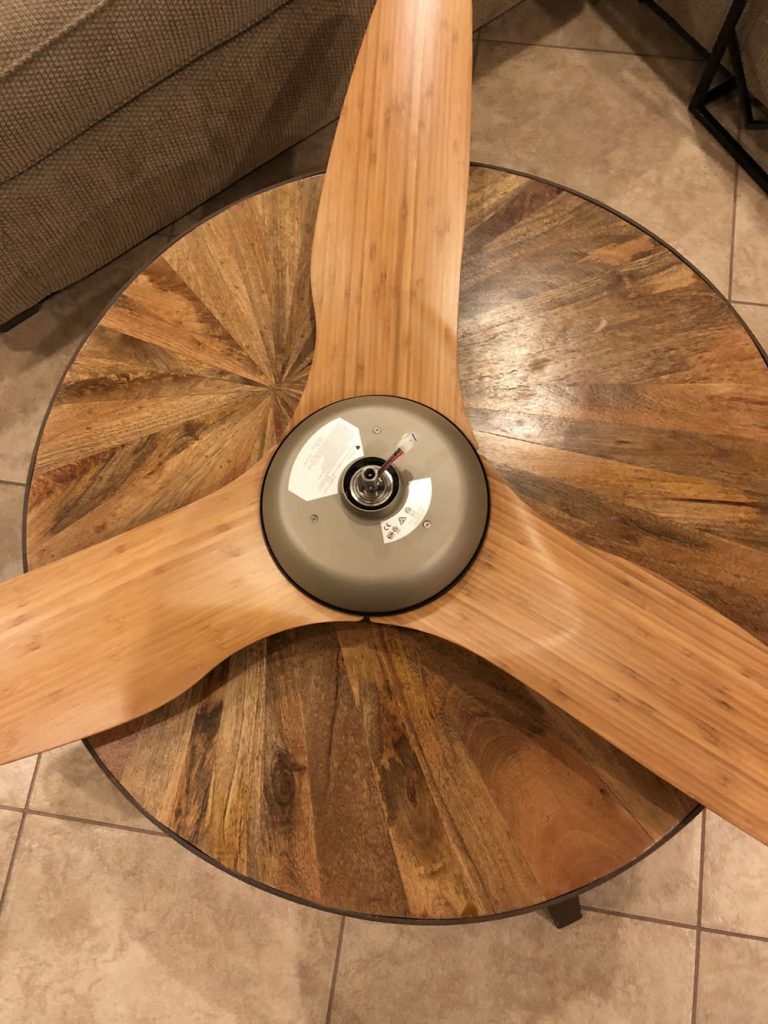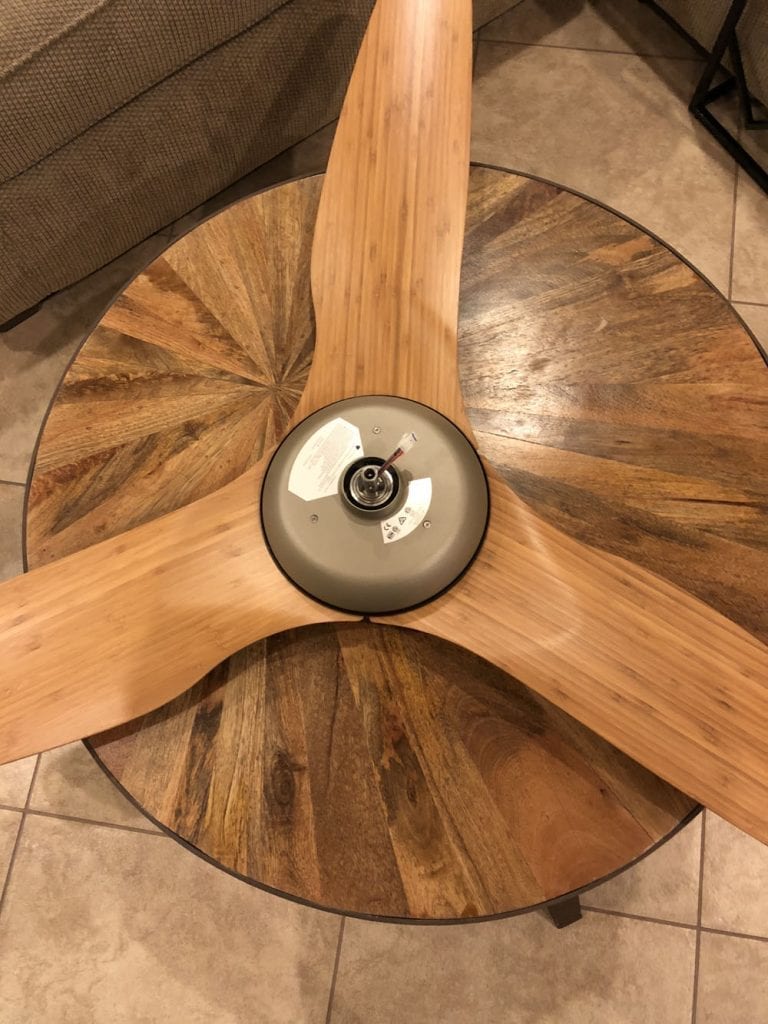 We were impressed by the curves within each blade, and brainstormed how they could do that–it's pretty cool.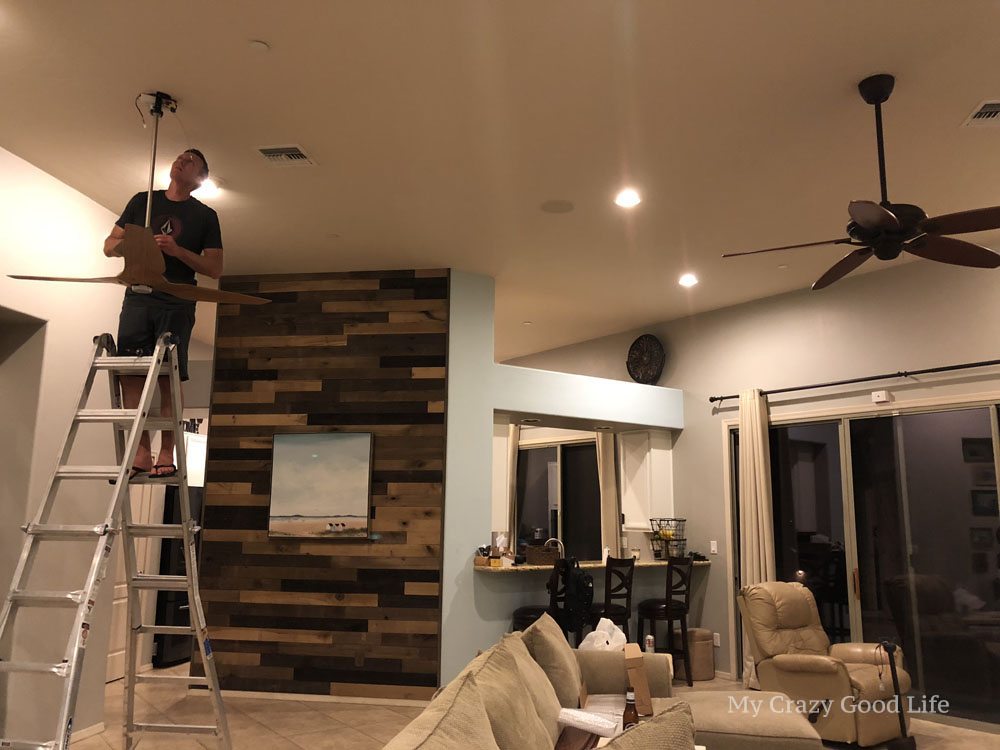 The first fan took us about an hour to install, and the second took about 30 minutes. We had a choice to set them up together (using the same controls for both) or separate, and since they're so close to one another in the large family room we decided to set them up together.
Here you can see the curved blades of the H Series fan, as well as the sensor.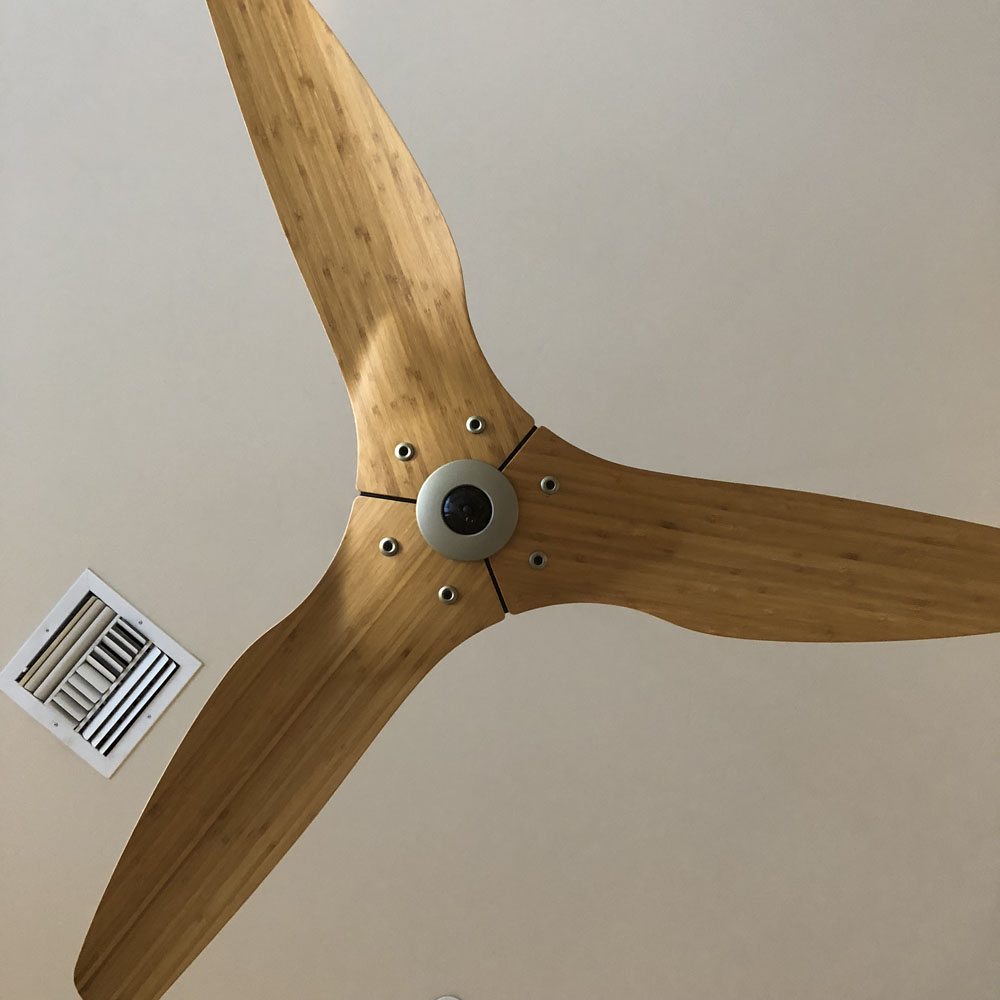 Are Haiku Fans worth it?
We sure think so! A few things we noticed about the Haiku fans after living with them for a few weeks:
These fans are quiet, even when you turn them all the way up to see how much air they move. We can't wait for summer!
The Haiku Home fans are so incredibly light, we couldn't believe it and checked several times to make sure we had all of the parts we needed for them, as we thought they needed extra weight.
I love not having to worry about them. The on-board motion sensors allow the fans to turn on and off by themselves. Once we set our preferences, we rarely have to send a command to the fans.
And a few notes about our fans after having them for about 8 months, over summer:
These fans move air–like, really move air. I've had to resort to using a blanket some nights while watching tv because they get going so fast to cool our house down.
We LOVE the Nest connection! The Haiku fans work with our Nest to keep our temperature down, and in Arizona that is no small feat.