This site contains affiliate links. Please see Policies for more information.
This interview with Gareth Edwards is part of an expenses paid press event I attended.
Gareth Edwards is known for this out of the box thinking. He won the Sci-Fi London Film Challenge in which he created a movie start to finish in 48 hours, and made a name for himself by personally creating special effects for the movie Monsters–a film shot in three weeks–with items and equipment that he purchased "off the shelf."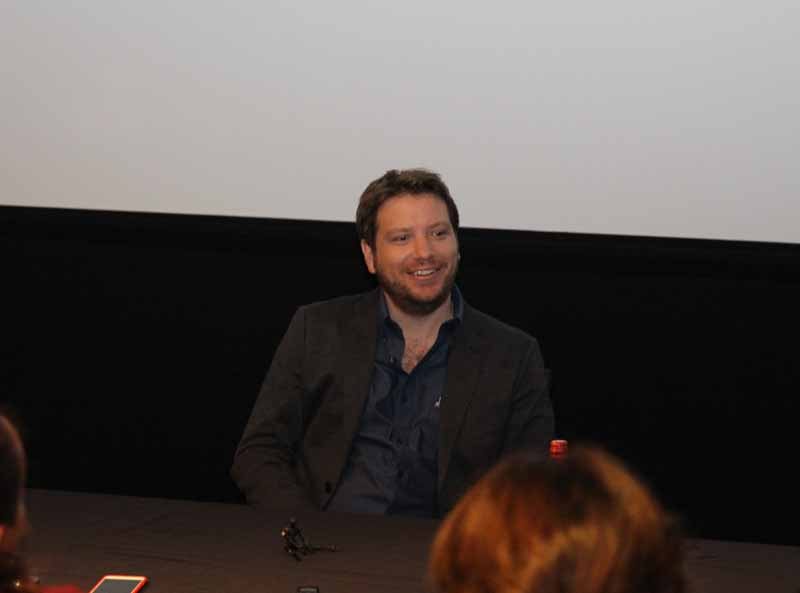 Perhaps his greatest accomplishment to date is the unique way he shot Rogue One: A Star Wars Story. All of the actors we interviewed mentioned the feel of the set and what made it different, but I waited until now to share exactly what made Rogue One different from not only other Star Wars movies, but all movies.
Some quotes have been paraphrased for readability.
It was more of an organic process where even when we were filming–the Director of Photography, the guy in charge of the camera–we had an agreement that we were going to keep it fluid even though it was a massive, massive movie, and there was a lot of pressure to have a specific plan. We had 360 degree sets where we could film in any direction. 

I remember on day 1 in this one set called Jedha–which is one of the cities that we go through where the force believers are–we started filming and the actors could do what they want. I just happened to pan left, and there suddenly was all these crew members in the shot that suddenly ran out of frame, like they were scared.  Then the next day we came, and the same sort of thing happened where I pan left, but the crew were there and this time they were all wearing Star Wars costumes.
Gareth said that some days the crew dressed in robes, some days they were Rebel pilots… just in case they were caught on camera. It became a joke amongst them, and a very fun set to be on, I'm sure.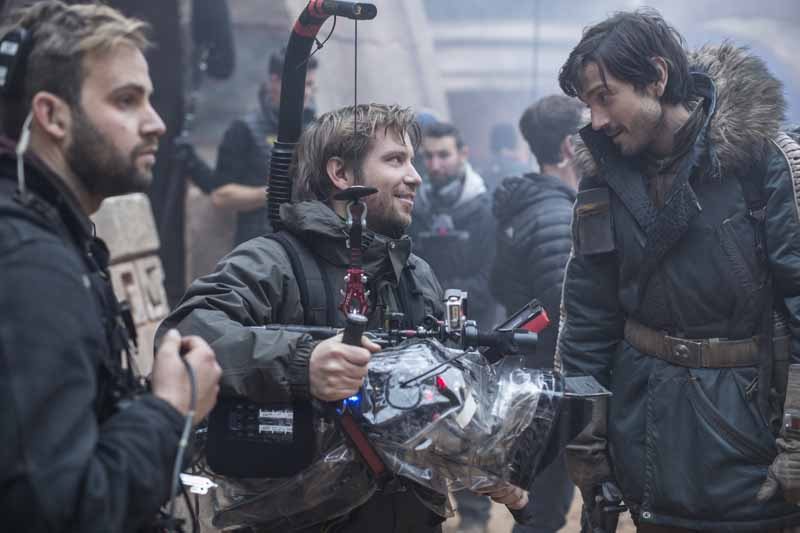 Choosing characters for Rogue One wasn't easy–there's a process that is sometimes tough to work through without a specific person in mind, and Edwards had a clear picture of who some of the characters should be early on.
You try not to think of anyone to start with, but then it gets really difficult to keep talking about someone, and not being able to visually picture them.  Inevitably, you end up saying 'you know, like so and so.'

And sometimes they're a character from a film, or this other person, and then you start to take on specific people in the world. For example, Ben and Forrest just popped up straight away. I've seen Ben's work, and we were trying to figure out this character that was starting to form called Krennic. I loved Animal Kingdom–I thought it was one of the best films in a long time. And then forgot about it. And then I watched a film called Startup and I came away that night saying 'we've got to call this guy. This guy is Krennic. We've got to try and get him.' 

And as I came into work, I was already going to pitch this to the producer. As I walked into the office, Simon–one of the producers–said, 'can I just stop you a second?'

I said, "No. I want to talk to you about Krenik. He said, I've got the guy.' 

He'd watched a totally different film, and he said Ben Mendelson. 

I said, 'I was about to say Ben Mendelson.'

It was weird–genuinely weird. From that point on, we were not going take no for an answer. Thank god Ben's a massive Star Wars fan. I met him on a rooftop in LA–which sounds really–but it was raining. We'd already organized to meet there, so we did. And we wanted to be away so no one could hear, so we could talk.

I was trying to talk to him, I said, 'We want you…Please let us have you for this film.' 

As soon as I said about Star Wars, [Ben] was just giggling. I sad,'you're a fan?' And Ben said, 'I love it!  I watched it all the time as a kid.'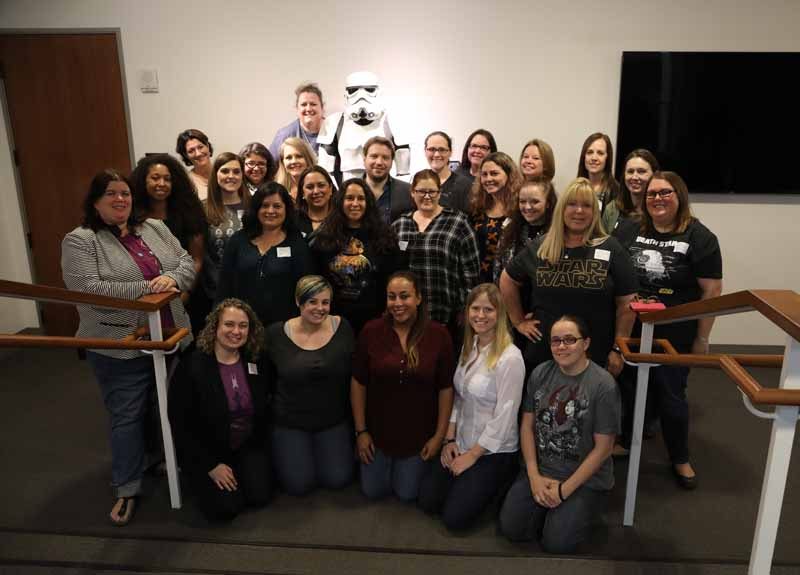 Rogue One: A Star Wars Story is in theaters NOW!
This expenses paid trip to San Francisco is paid for by Disney, Lucasfilm, and Disney Junior and is offered in exchange for my coverage about the events. No other compensation is given. Of course, opinions and experiences are my own.