This site contains affiliate links. Please see Policies for more information.
Have you ever played High-Low?
Each person in a group tells the high and low of their day, which always makes the low seem a lot less "low."
Did that make any sense?
Now that I'm back (and almost recovered) from my 48-hour trip to Los Angeles, I thought it would be fun to play high-low with you. Only, there are a lot of highs and not many lows. And I'm including many pictures, because I took about 400 of them in my two days. So I guess I'm changing the rules a little.
I can. It's my blog.
High #1.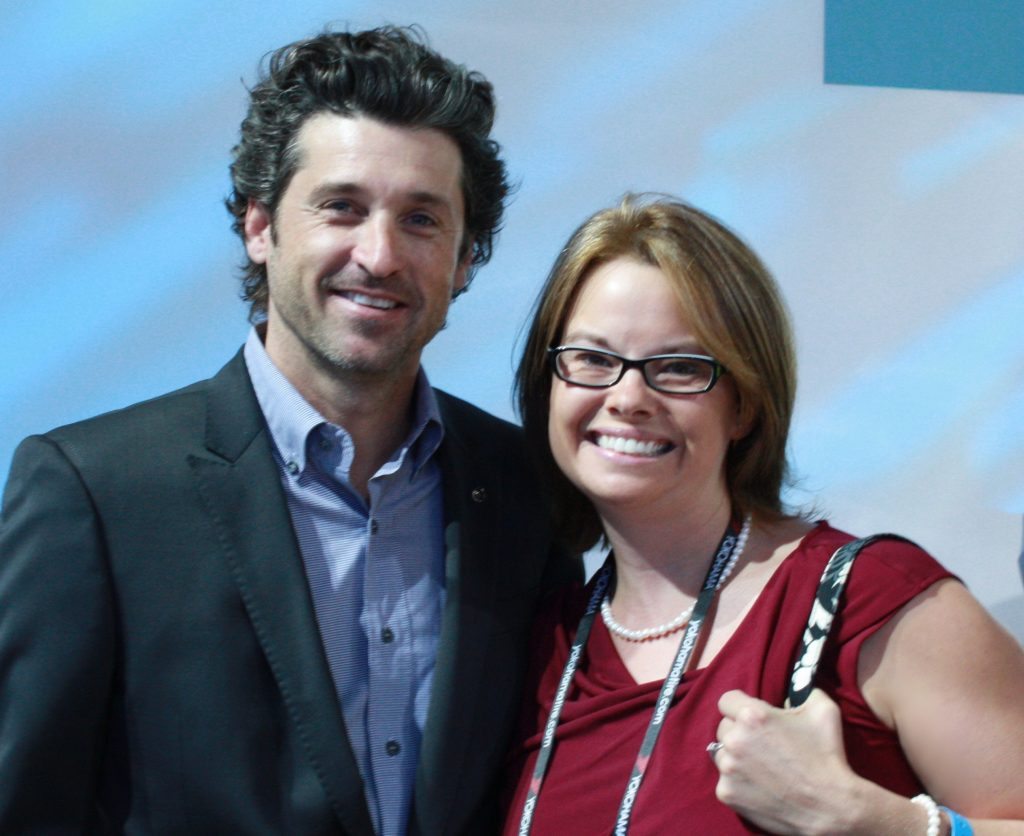 That is all I have to say about that.
High #2.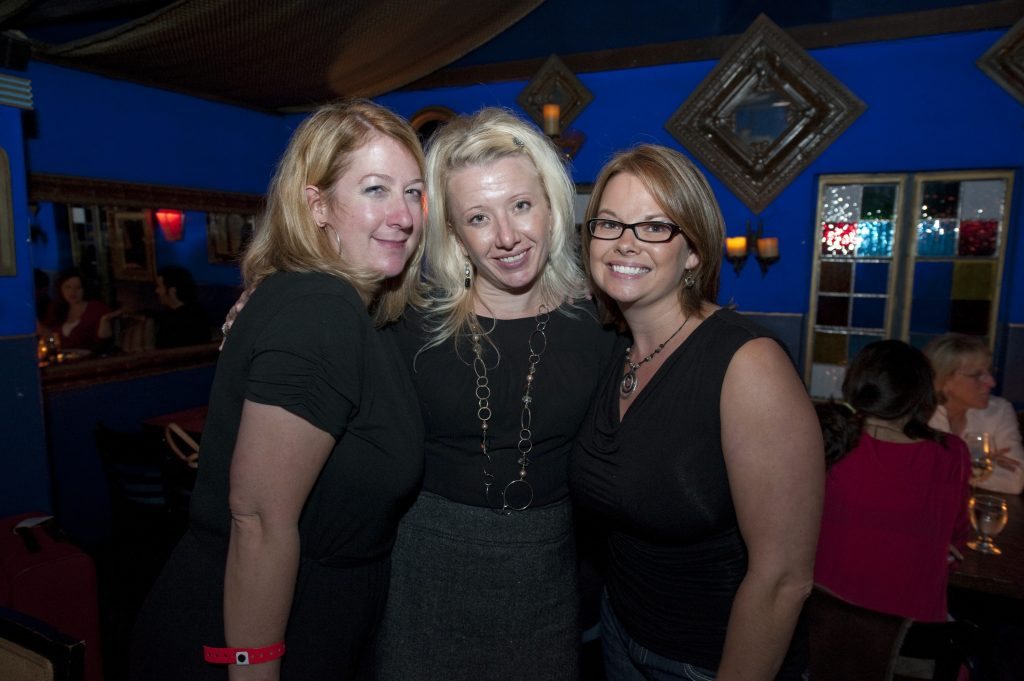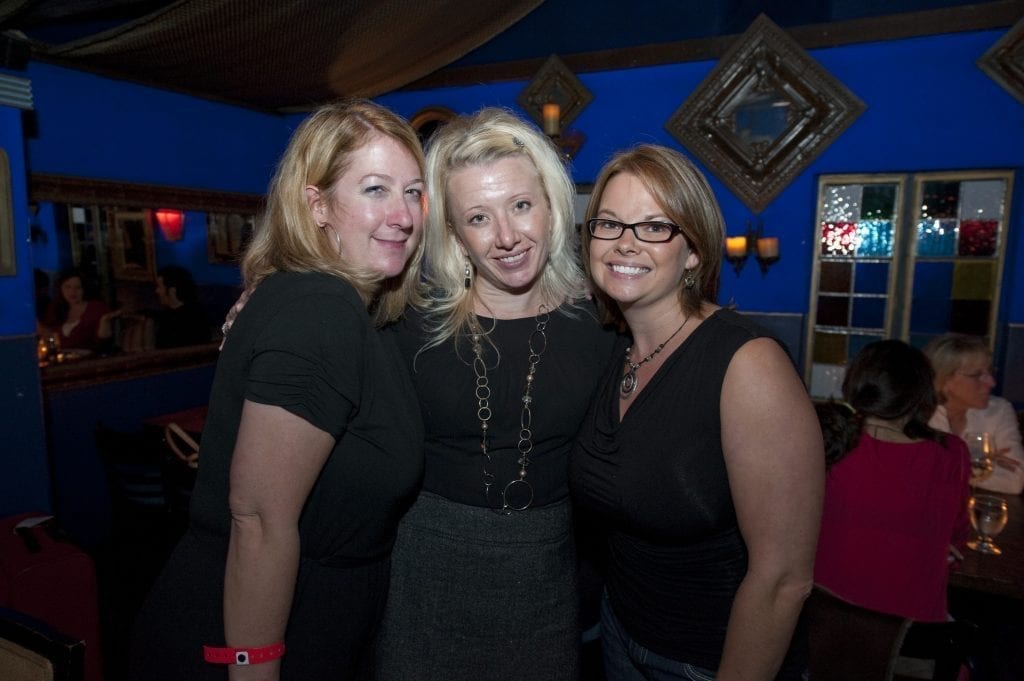 I got to hang with my dear friend Amy and the wonderful Lisa from GMC. They're both awesome :)
High #3.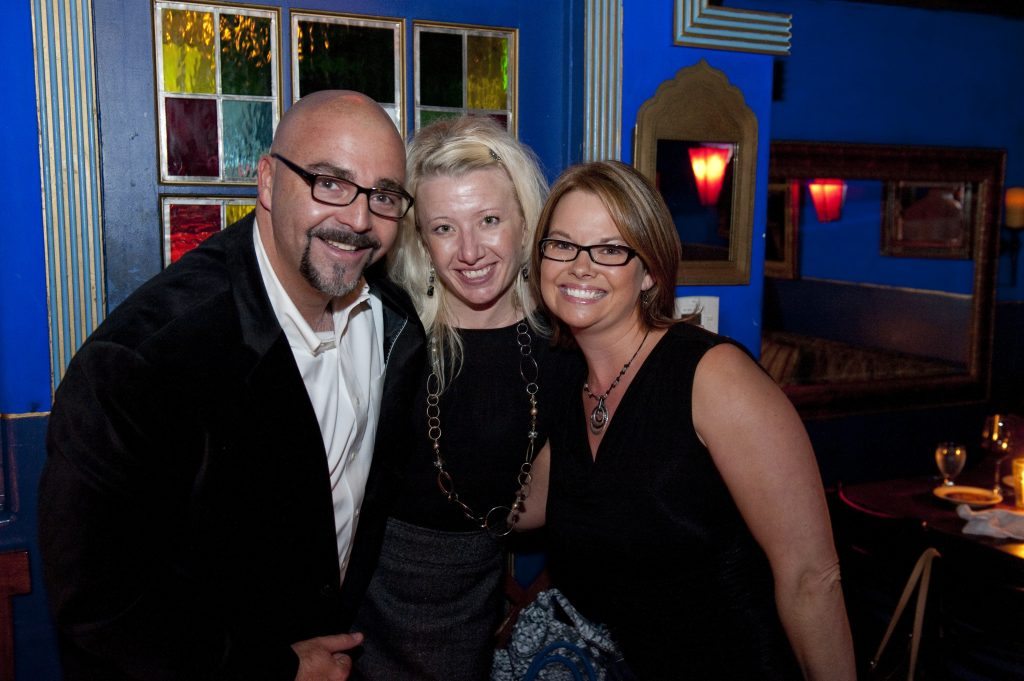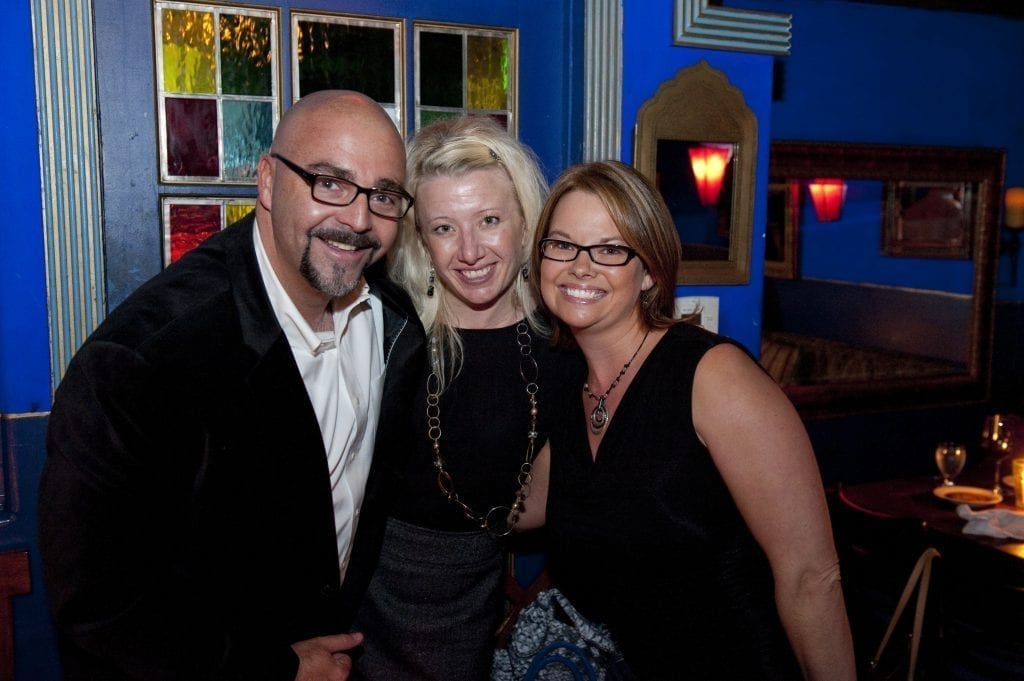 We also got to hang with Joe. He's hilarious.
He even ate Snickers Steak since we couldn't find him a Hash House to get Snickers pancakes.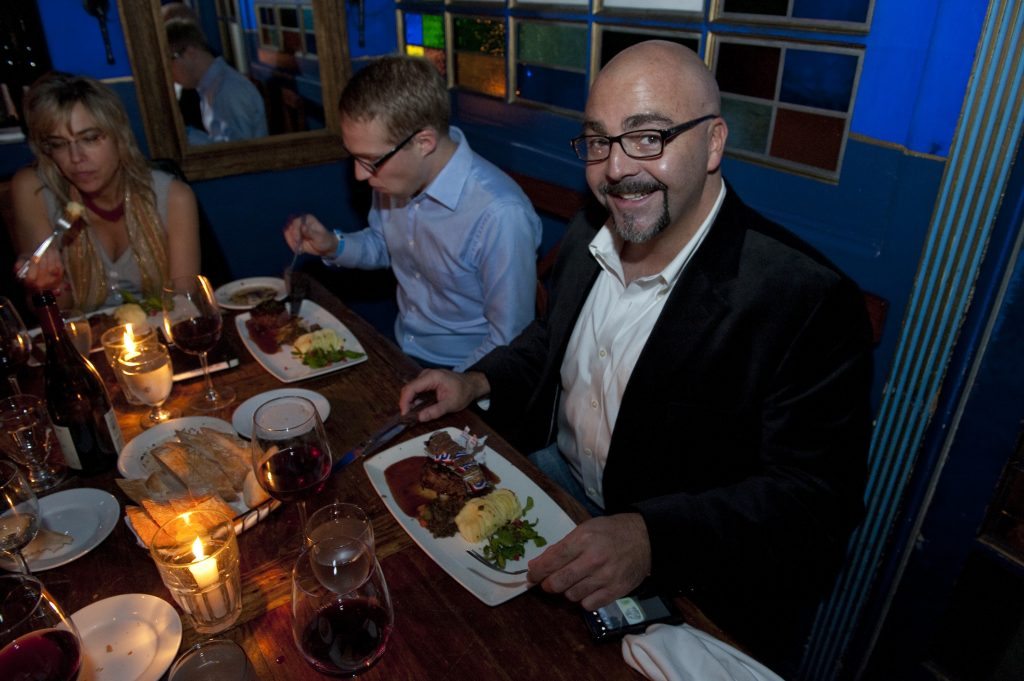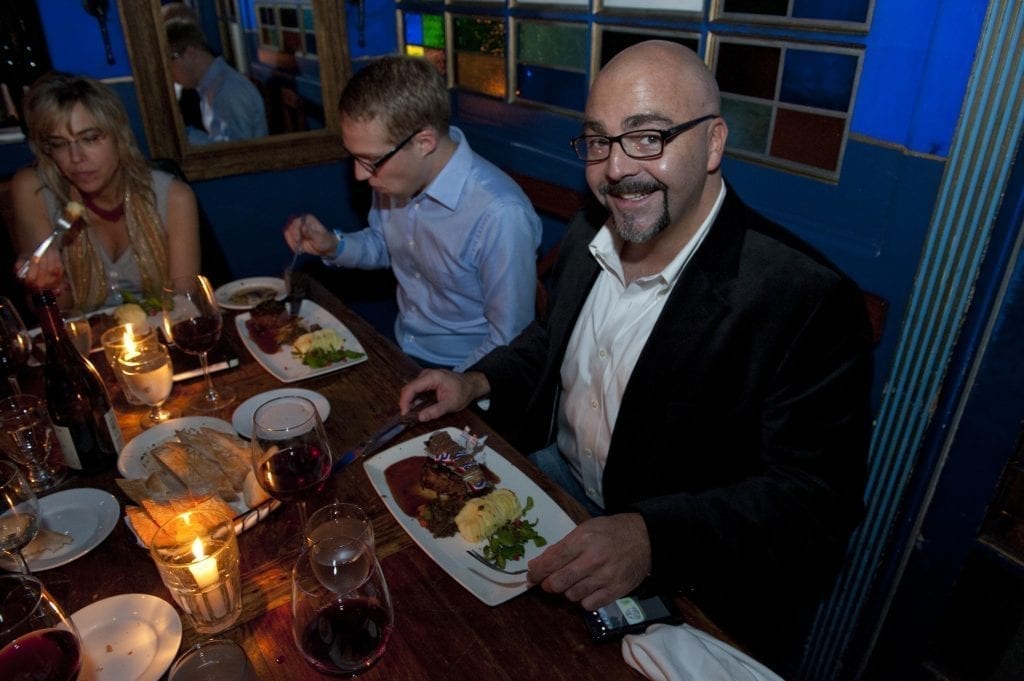 Ok, maybe he didn't eat it, but it did come in contact with his steak. That counts in my book.
High #4.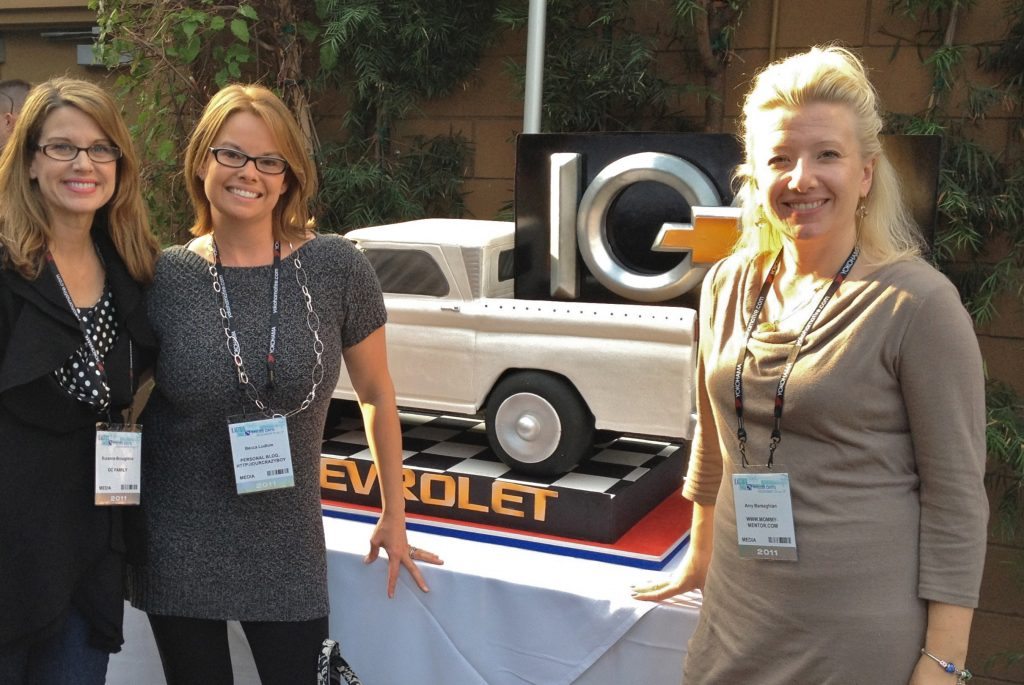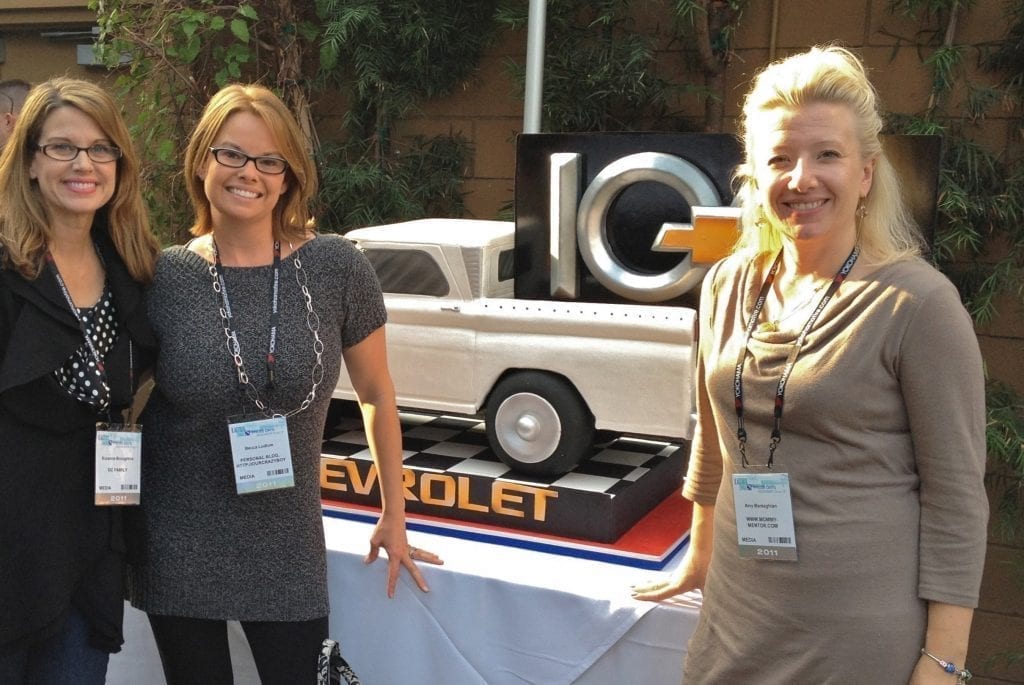 Amy and I were able to meet some amazing local bloggers like Suz and Michelle. Suz even put a name to the "skinny arm pose" which, by looking at the rest of the photos in this post, I need to practice a little more.
High #5.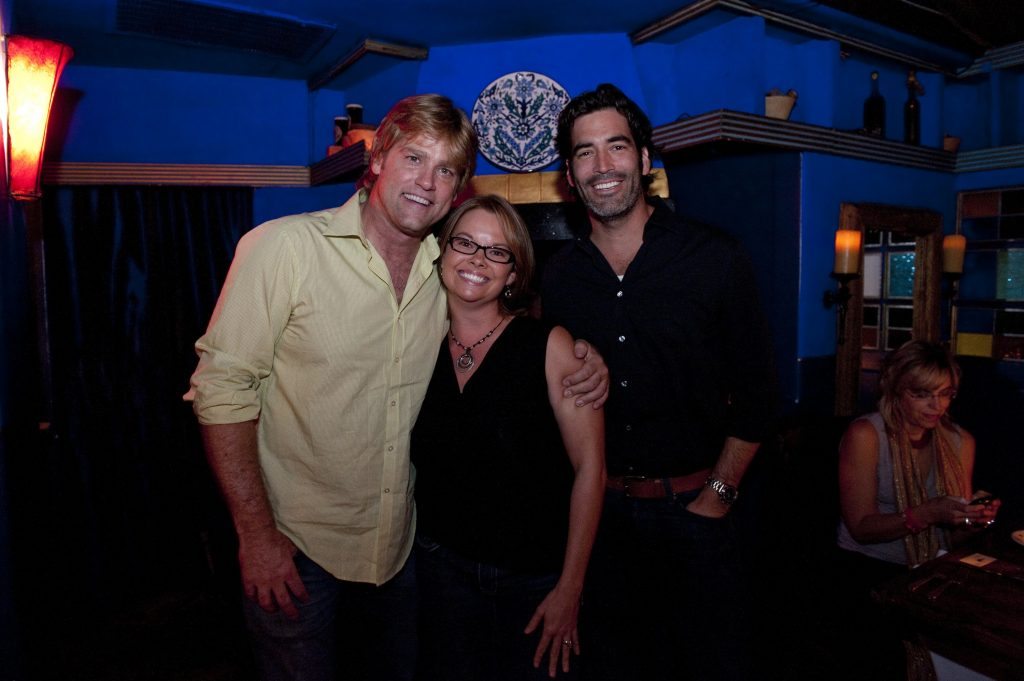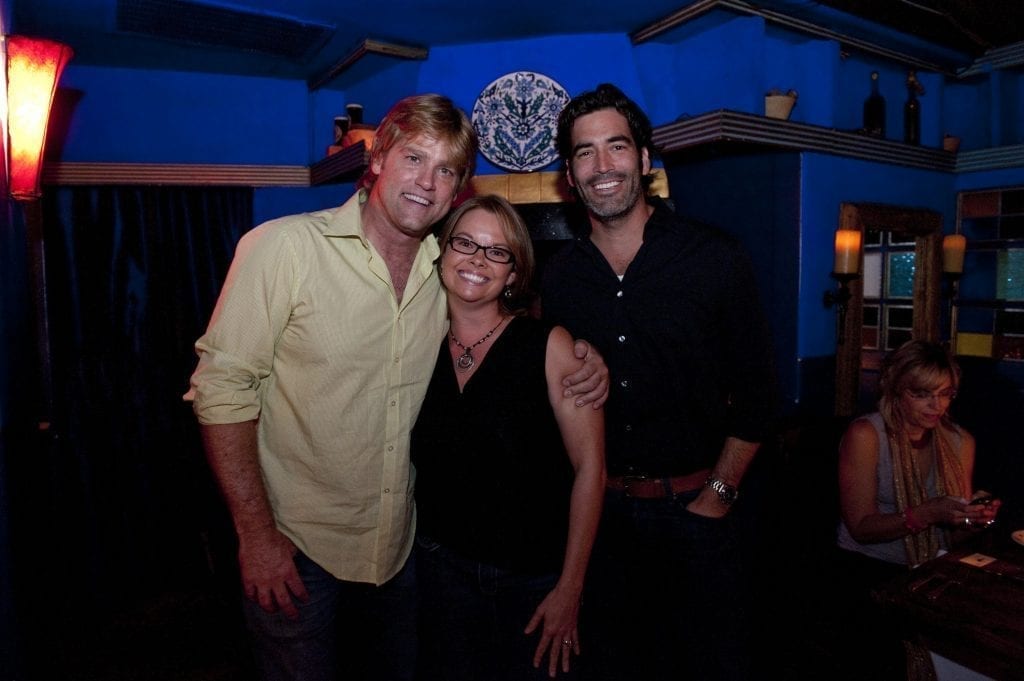 Dinner with Eric and Carter from the GMC Trade Secrets series. And not "dinner" like we ate in the same room and posed for a photo or two" but dinner. Like, Carter sat next to me and I stupidly ordered arugula salad and then thought "you can't eat that in front of Carter Oosterhouse! You'll have arugula in your teeth and look stupid in front of a famous person!" dinner.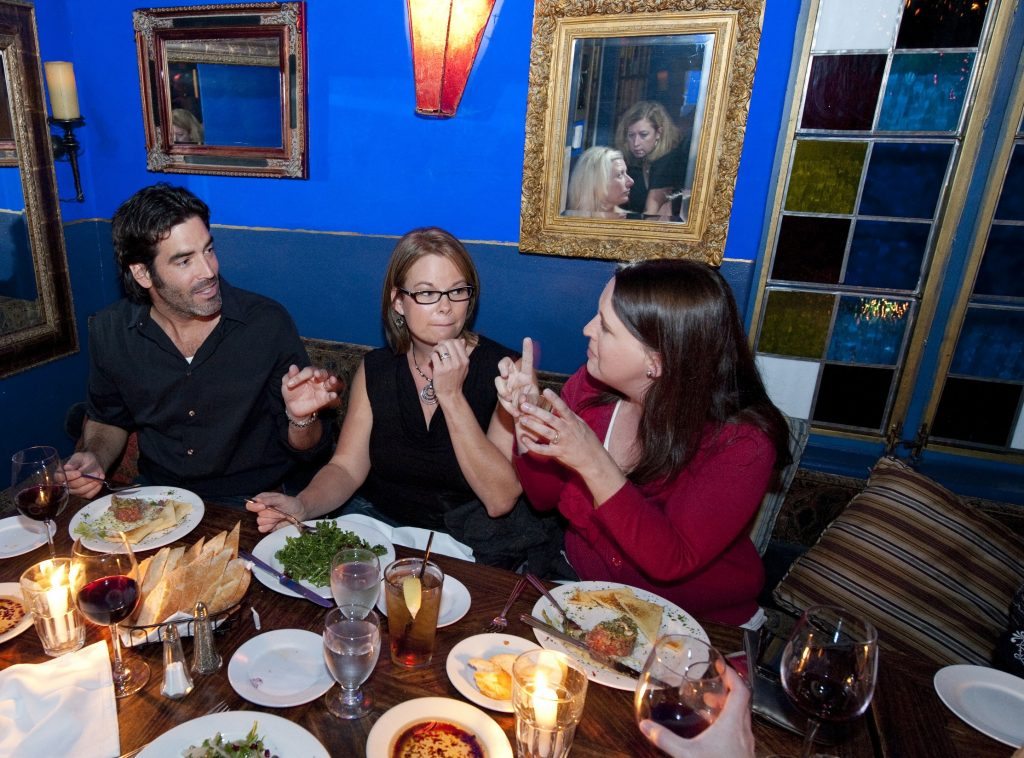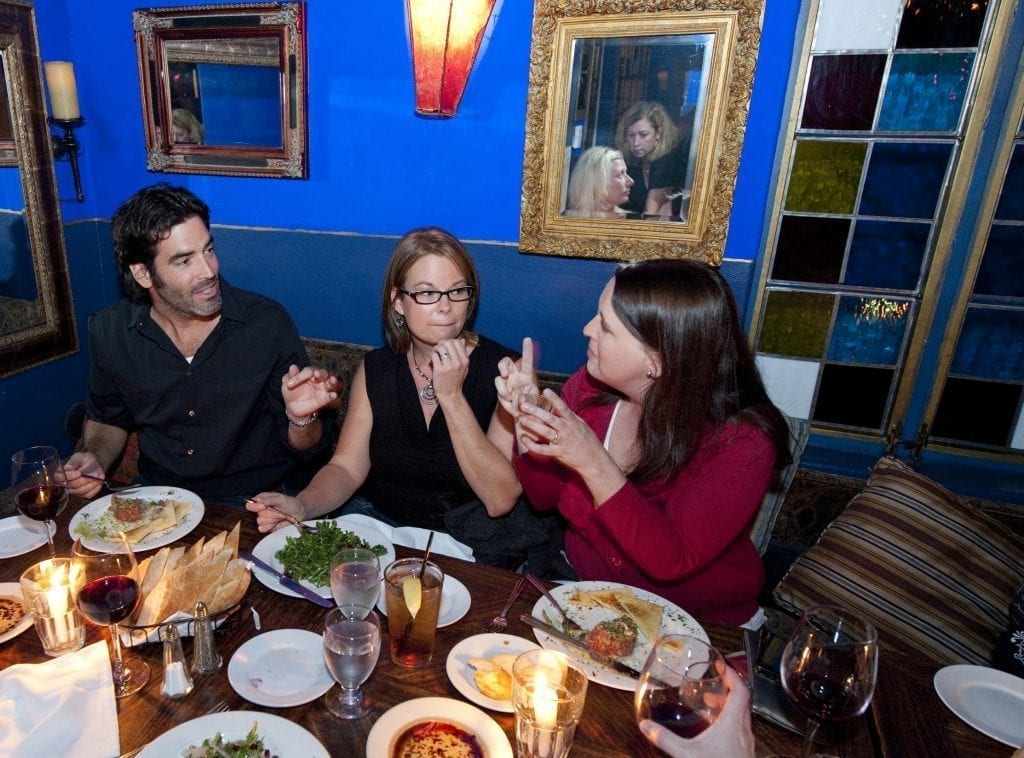 Yup. This is about the time when I thought about my appetizer choice… listening to Michelle and thinking how smart she was for ordering tuna.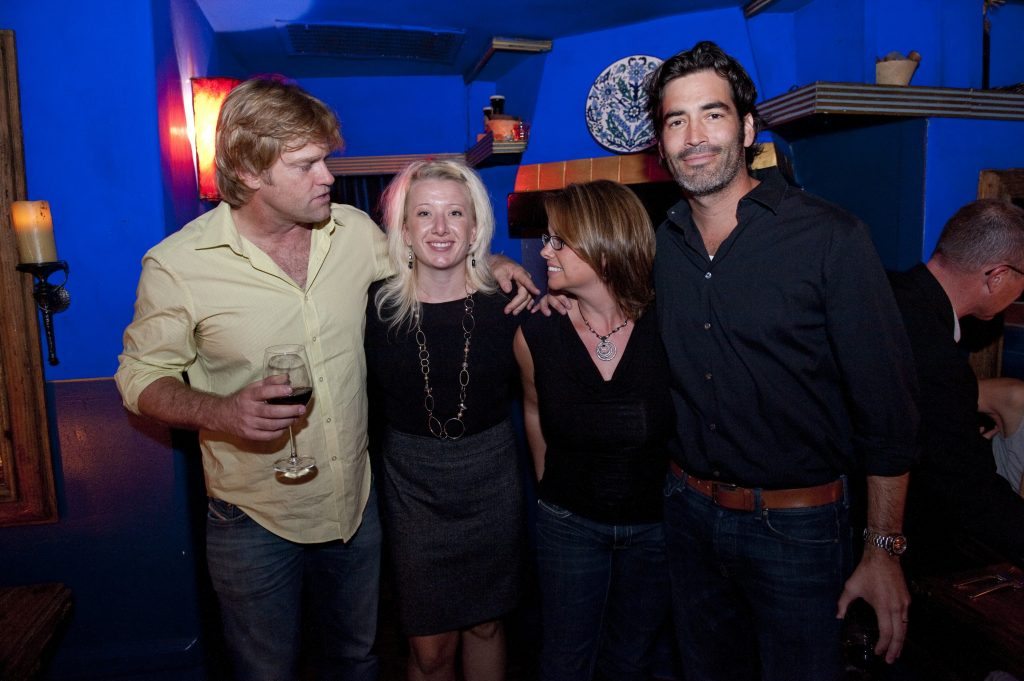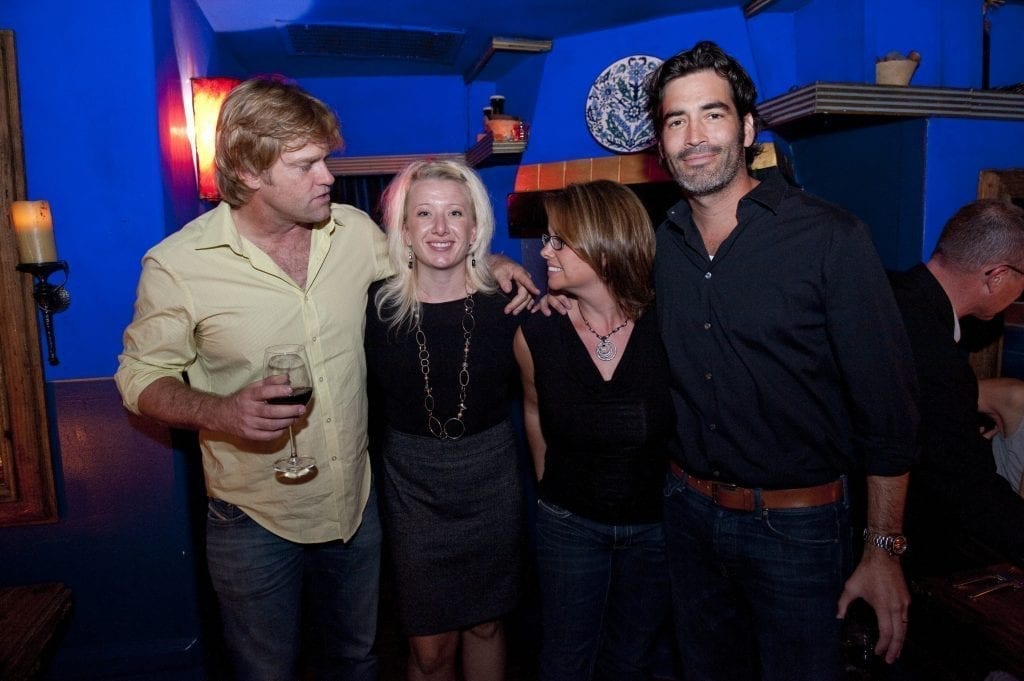 Can I tell you how great these guys are? The night was full of great conversation, amazing wine (so I was told), and lots of laughs. Carter tells some funny stories. By the end of the evening, I had forgotten that they were famous. That's how fun (and down to earth) they were.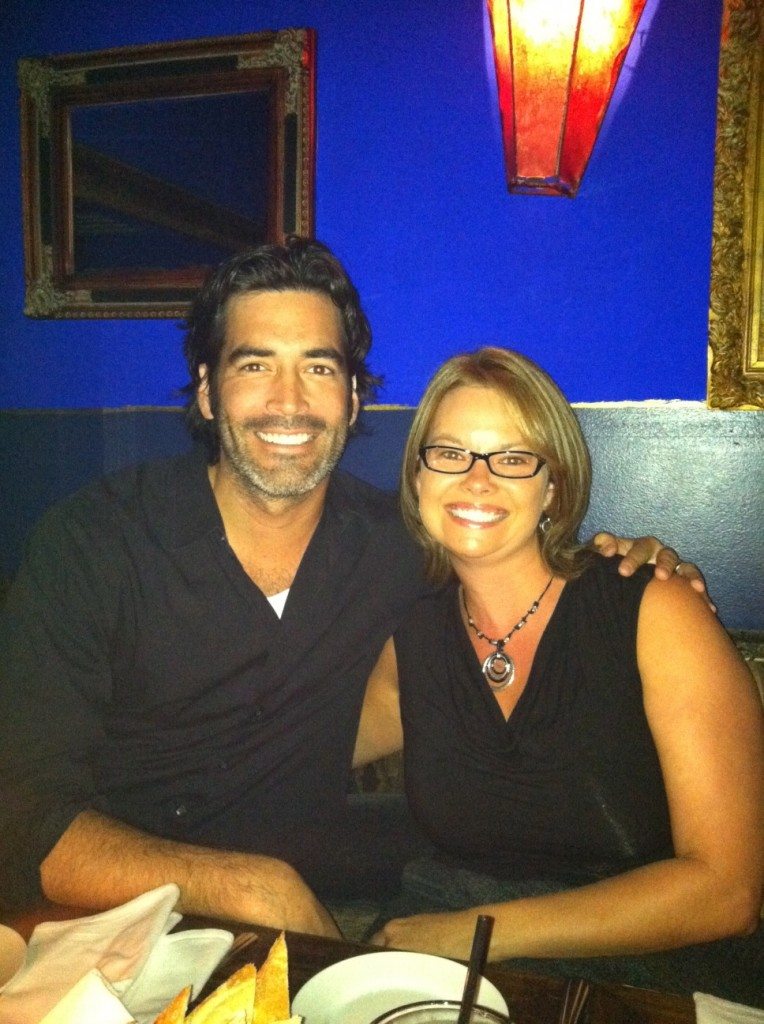 My funny story for the night? Even though there was a professional photographer at our dinner, I had to get an iPhone photo for Grandma Teetsie, who was so excited that she couldn't sleep that night. As I went to put my arm around Carter for the photo, I touched his butt. ACCIDENTALLY. Someone else may have ignored that and smiled for the picture. Me? I couldn't ignore it. I said, "I totally didn't mean to touch your butt. I promise."
I was a little bit mortified.
Moving on.
High #6.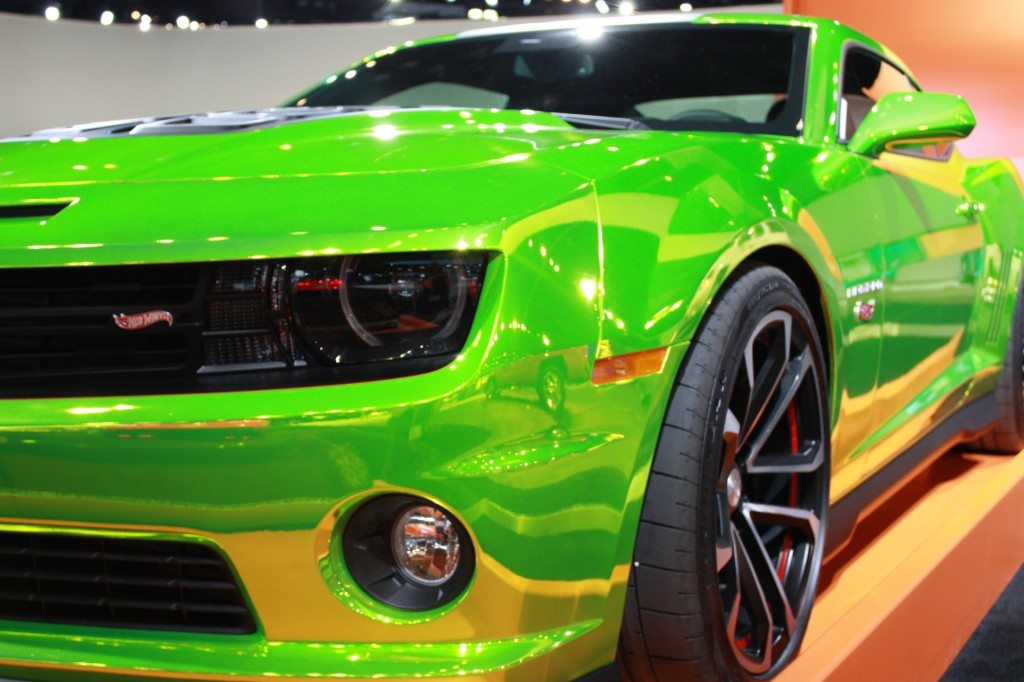 As a mom of boys (or Dude Mom Lifer, as Amanda says…), this was definitely a high. The Hot Wheels Camaro. The paint job? Cost more than the car.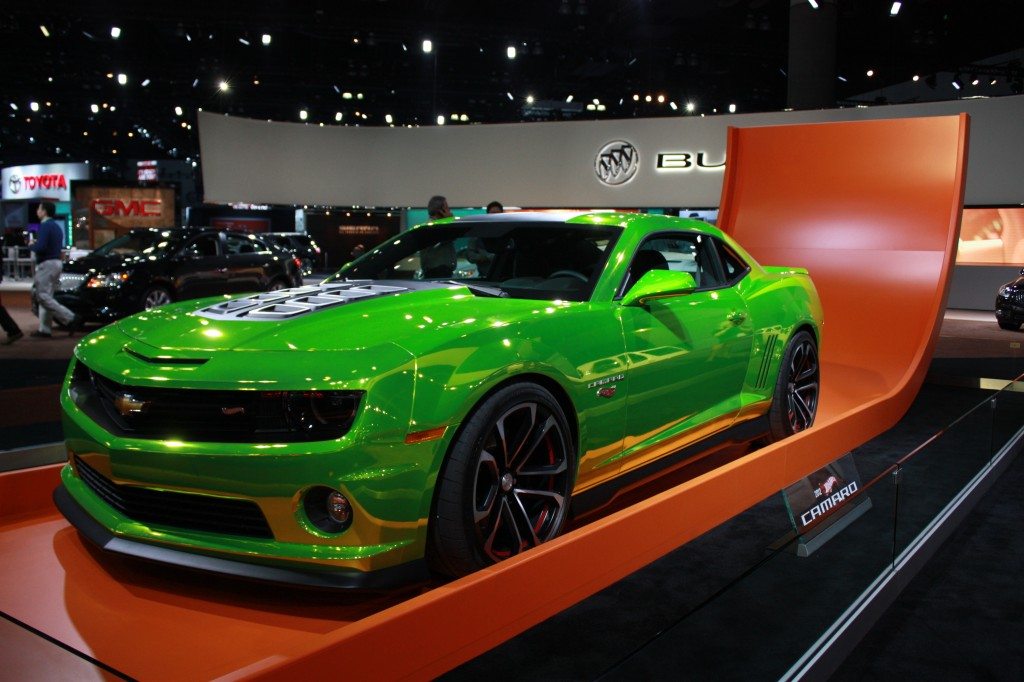 It was so shiny. And pretty. I took way more photos of it than I should have.
My low?
The only one?
Missing these guys and their Dad: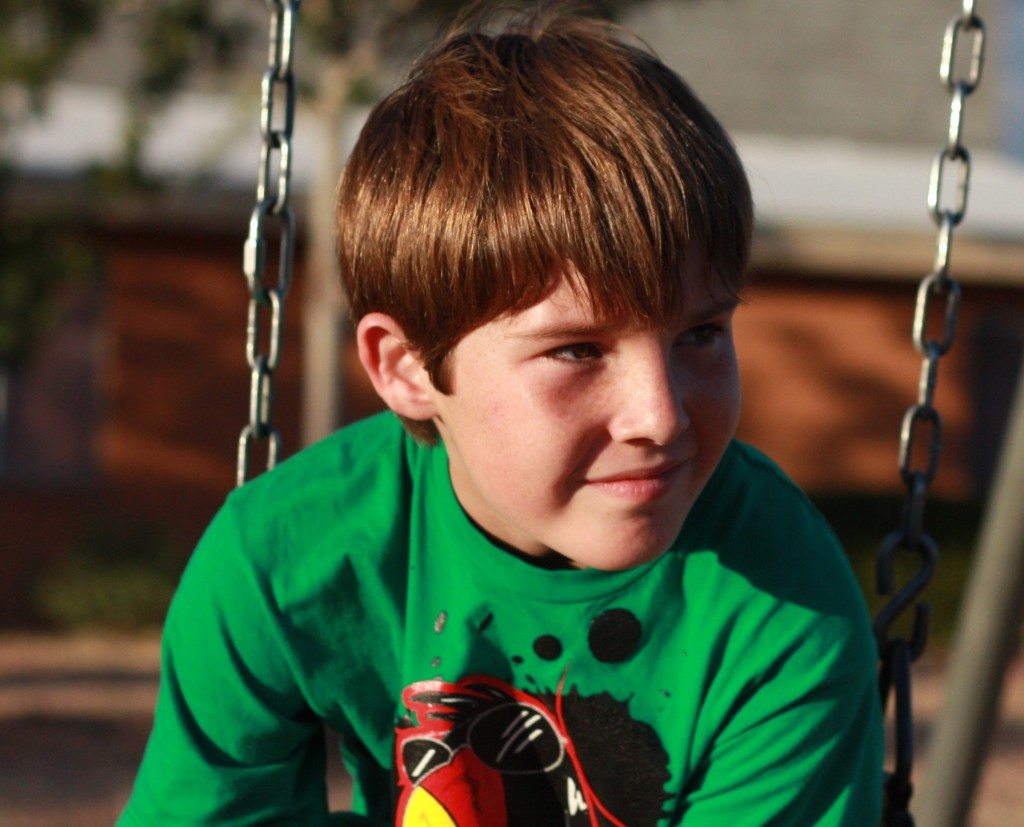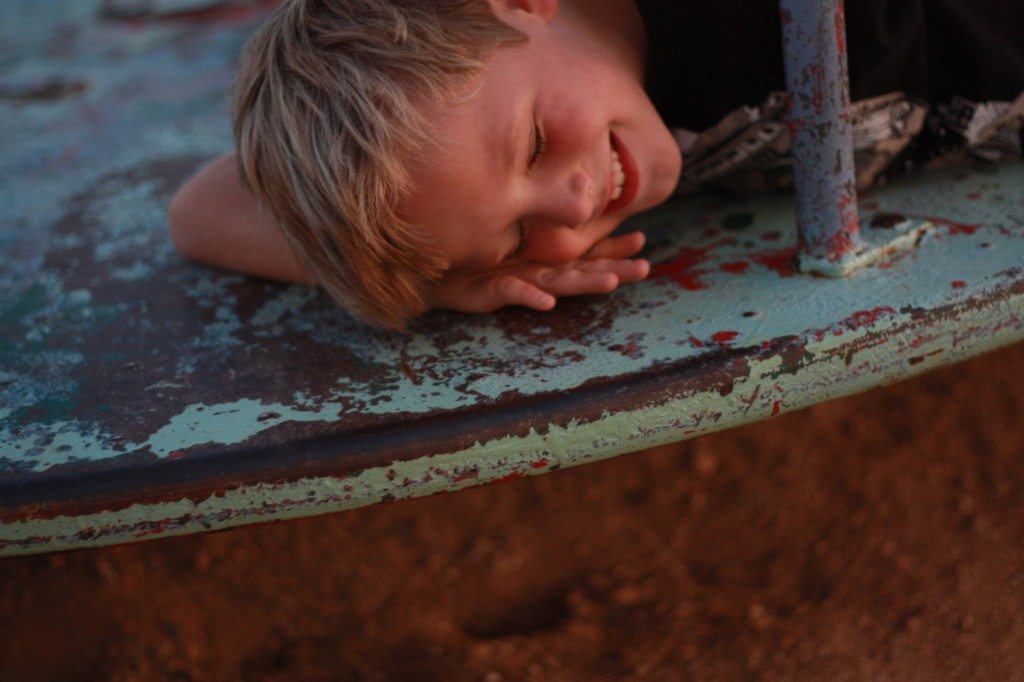 Even if Jack thinks it's hilarious to do this in all the photos I try to take of him recently: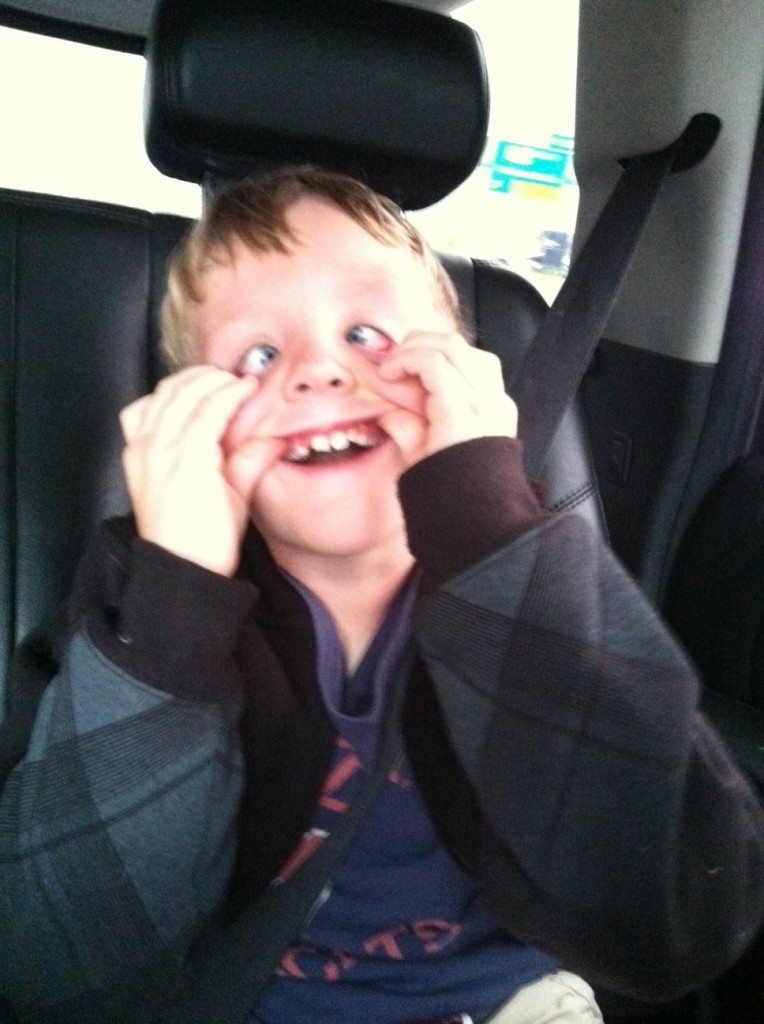 I still missed them :)
I had more fun than I thought possible at the L.A. Auto Show. I'll share more photos and fun car facts later this week!
My dear friend Amanda was kind enough to feature my boys and I today on her blog. You can check it out here. And you should poke around a little, because she's hilarious!