This site contains affiliate links. Please see Policies for more information.
So there was this one time I got to hang with Fergie for a bit…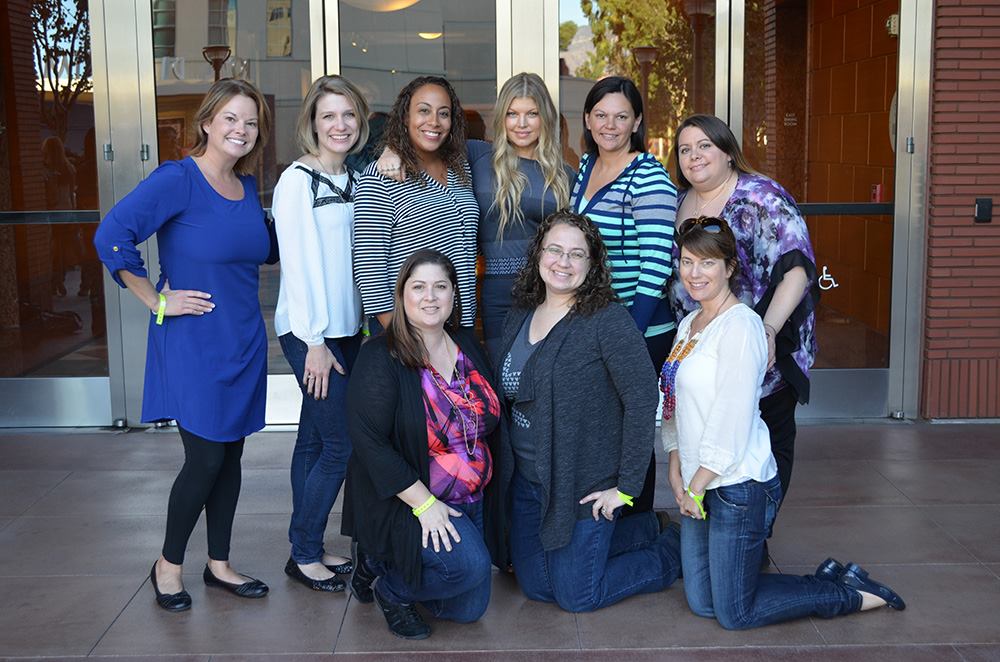 She was so. sweet.
Not that I didn't expect her to be sweet, but she was even so much sweeter than I had expected. She was over the moon excited to talk with us about her son, her new song, her family, and her favorite places that inspired her new song. She even sang to us a little! She actually alternated between talking and singing–that's how fun and full of emotion she is.
Here are a few tips from Fergie that stuck with me:
You can have it all, but not all at one time.
iCal. Fergie uses and loves iCal to color code and schedule her work time and family time.
Don't forget "me time" as a mom. It's so important.
Though it's not *quite* as exciting as meeting her in person, you can see her soon on the American Music Awards: the AMAs.
The American Music Awards features performances from today's hottest artists and presents fan-voted awards in the categories of Pop/Rock, Alternative Rock, Country, Rap/Hip-Hop, Soul/R&B, Adult Contemporary, Contemporary Inspirational, Latin, EDM, Soundtrack, Single of The Year, New Artist of the Year Presented by Kohl's, and Artist of the Year. The American Music Awards pays tribute to today's most influential and iconic artists. The show is produced by dick clark productions and is seen in more than 160 countries around the world. For more information, visit www.theamas.com, www.dickclark.com or abc.go.com/shows/american-music-awards.
On Sunday, November 23rd at 8pm-11pm EST/PST Pitbull will be hosting, Fergie will be singing (I think it's a good bet she'll be singing her new song L.A. Love (la la), and I'll be watching. Will you?

ABC is offering viewers a chance to see four different feeds during the AMAs via the ABC Watch app. Choose from:
Kohl's Director's Cut: Spend the evening watching from a VIP's perspective. This very special insight offers some of the evening's best moments from the show and backstage cameras straight from the show's director.Audience: Viewers can feel the energy and excitement of the arena and also catch candid moments of their favorite artists as they enjoy the show.
Audience: Viewers can feel the energy and excitement of the arena and also catch candid moments of their favorite artists as they enjoy the show.
AMAs Live Stream: Verified pay TV viewers in New York, Los Angeles, San Francisco, Chicago, Houston, Fresno, Raleigh-Durham and Philadelphia can access a live stream of the full awards show as part of WATCH ABC's regular service. Once aired, the full show will be available on demand via WATCH ABC nationwide for verified viewers for 14 days.
Press Room: Catch up with the winners as they greet the press, take photos and pop into the Getty photo booth.
I attended press events with Disney and ABC TV, which included an interview and meet and greet with Fergie. I was provided with an expenses paid trip to Los Angeles in exchange for my coverage about the events. No other compensation is given. Of course, opinions and experiences are my own.