This site contains affiliate links. Please see Policies for more information.
Internet safety should always be high on a parent's list of precautions. When internet safety is a top priority, games like ROBLOX can be a concern. One of the problems is that new games are always popping up. ROBLOX isn't the only game of it's kind, and in general parents are typically leery of this type of game play for kids. It's important to remember that just because you want to be cautious doesn't mean you should keep your kids away from the internet or ROBLOX altogether. Instead, know what you're up against, and that makes it easier to be as proactive as possible.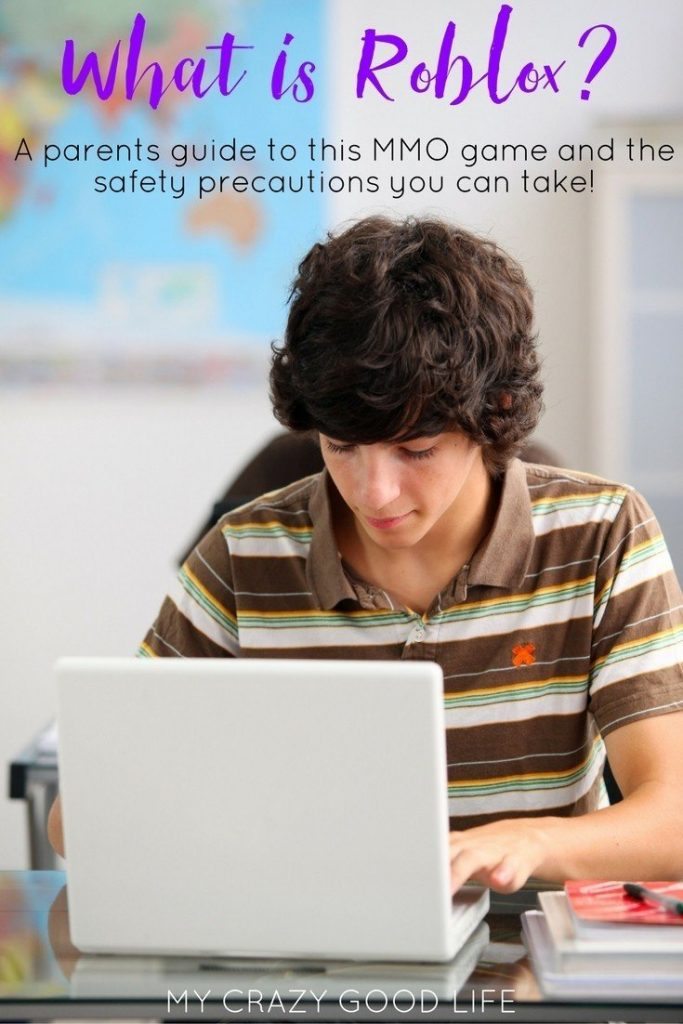 What is ROBLOX?
The easiest definition of ROBLOX is this: it is a multiplayer online game which can also be referred to by the type of game, MMO (massively multiplayer online). While most MMO's like World of Warcraft, are meant for adults, ROBLOX is aimed at children. Throughout the game, kids create and build up their own world that others can enter. When other people enter your child's world, they can play games and socialize together. While that seems pretty straight forward, it's the creating and interacting part that should pop out at you.

How To Create A World
Worlds are created using something known as LUA 5.1 which is a computer programming tool called a sandbox. In the sandbox, children use scripts to help build the world they want and create. This includes building the specific events and scenarios that they'd like to see play out in their world. Through the sandbox, children learn about computer programming, finances (not real money) and in general are able to express creativity through technology. ROBLOX is a free game to download but there is plenty of advertising and the "Builders Club" is a paid membership within in the game.
Getting Social
It is true that your child can interact with other players. However there are some safety tools that you can utilize. Parents can control things like chat, friends list, and more. If you find that there are trustworthy friends on ROBLOX, you can add them to your child's friends list. There can be a total of 20 friends on a list. Players who are over the age of 13 can chat openly, typing in whatever they want. For kids under the age of 13 there is a list of preselected words that they have to use to form sentences while in chat.
Parenting Tips
Before letting your child take the reigns, set up the account for them. Create the username and password, then adjust the settings as you see fit. If you'd like, you can give the game a spin before letting your children hop online. Like any internet game or browser, it's important that you monitor what they're doing. Check in as often as possible and be sure to let your children know what types of things you expect them to watch out for in the digital world.