This site contains affiliate links. Please see Policies for more information.
Update: Congratulations, comments 1 (Vanessa) and 12 (Heather)! Look for an email from me with your promo code for free registration!
If you didn't win, don't forget to use promo code COLORBECCA13 for $5 off your race registration!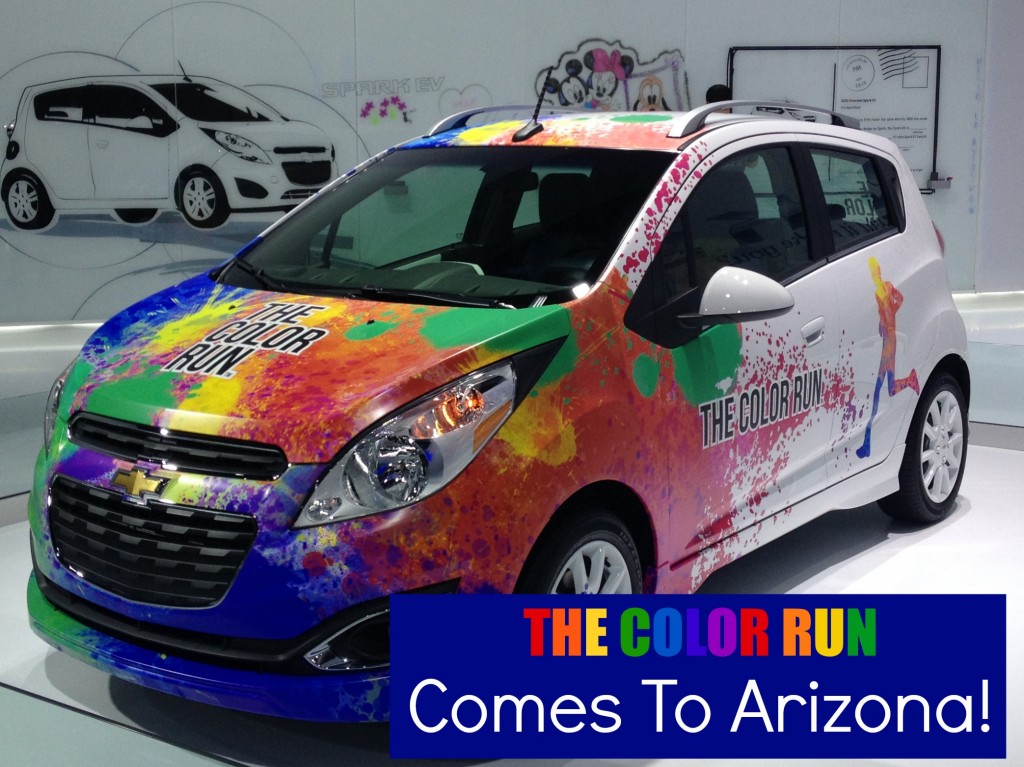 The SUPER awesome The Color Run Chevy Spark at the 2012 LA Auto Show
You've heard of The Color Run, right? The original Color Run™ event is a unique experience focused less on speed and more on crazy color fun with friends and family. Color runners come from all different ages, shapes, sizes, and speeds; but everyone toeing the start line has a blast. Whether you are a casual morning mall walker or an Olympic athlete, the 3 miles of The Color Run™ course will be the most memorable and colorful run of your life!
Some Arizona bloggers have joined together to give you a super fun time by forming a team! The #AZColorBloggers team will be running and walking in the 8:45 wave and we invite you to join us! To make it extra easy, we are giving away race registrations!
The Color Run is Saturday, January 26th 
I'm giving away TWO The Color Run race registrations. To enter this giveaway, leave me a comment with your favorite color. That's it! 
This giveaway will end Wednesday, December 19th at 8pm mountain time. I'll choose a winner and notify them that night. Because of the short turnaround, I'll need confirmation from the winner within 12 hours of notification, so make sure you check your email!
The winner of the race registration does not have to run with the #AZColorBloggers  team, but you are more than welcome to!
Here are the other giveaways – enter them all for the best chance to win! I'll update this list as they are posted!
I was provided with two complimentary race registrations, a discount code, and the giveaway items in exchange for spreading the word about The Color Run, which I was happy to do!