This site contains affiliate links. Please see Policies for more information.
My iPhone has been a life-changer. I check my email, manage my bank account, shop online, and edit photos from wherever I am. The camera in my phone takes amazing photos, and I have actually toyed around with the idea of not carrying my DSLR to Blissdom with me and using my iPhone camera instead.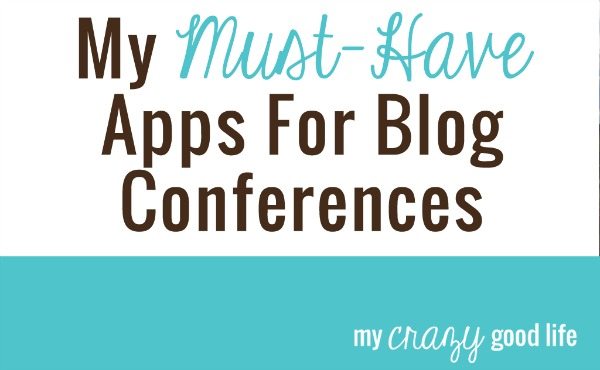 While at a blogging conference, I imagine I'll get a ton of use out of my iPhone. Besides facebook, twitter, and WordPress, the five apps mentioned here are the ones I see myself using the most.
1. Hipstamatic Disposable: This free app lets you and other iPhone users share a disposable camera. You can't see the photos that have been taken until the roll is "used up." And the best part? All of the photos are downloaded onto every member's camera once the last photo has been taken. My roommates and I (except for Karen… who has no iPhone…) are excited about using it!
2. Google+: Though I'm not a big Google+ user, there's a messaging system within the free app that is awesome for small groups of people. During BlogHer, our group of seven kept in touch by making a "circle" and messaging each other. It worked wonders for  asking the closest friend to grab a sweater from the room or letting everyone know that you needed to bail on a session and go back for a nap ;)
3. Grid Lens: (.99) Totally worth the .99, I promise. Grid Lens gives you a collage-type blank canvas, and you can choose to push a button and fill all of them with photos (of the same frame) taken 1/2 second apart, or your can press each section to take a different photo that you compose. Here's one I took of the boys sledding: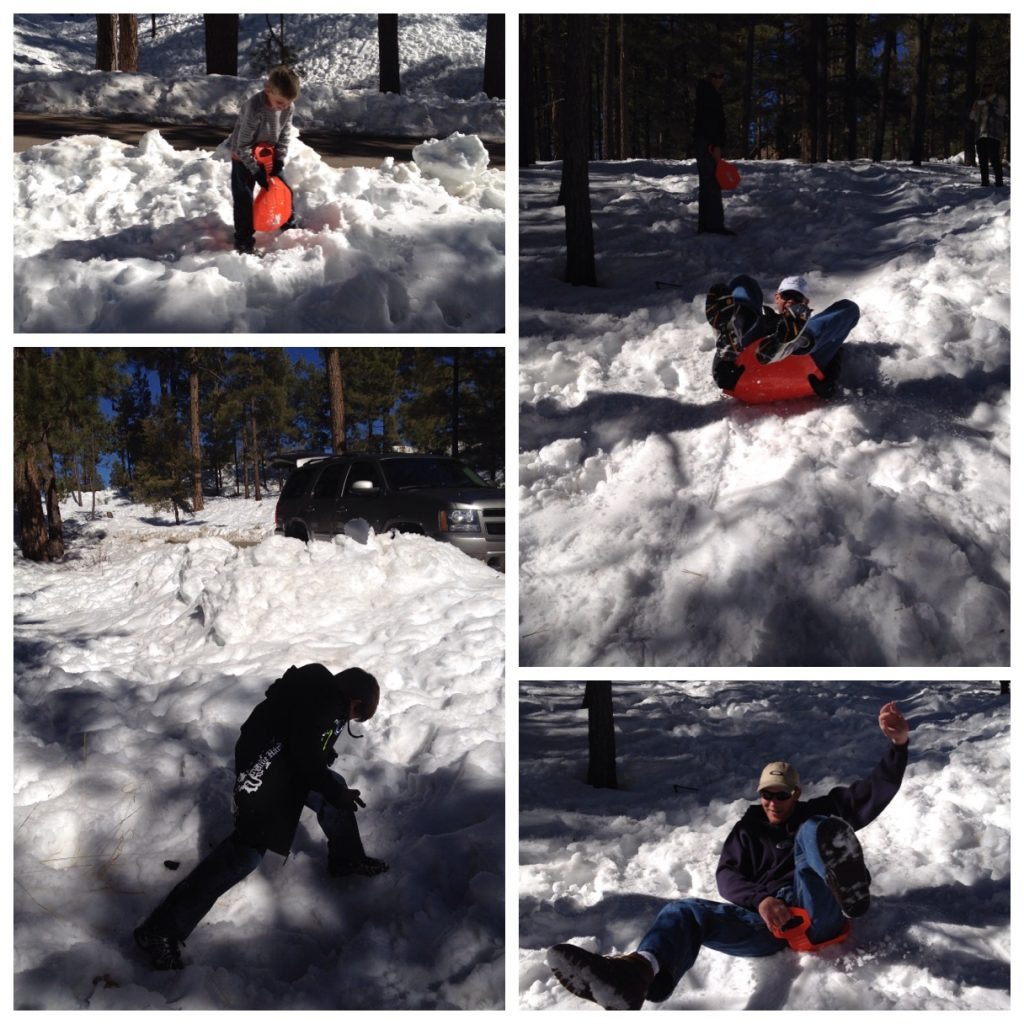 4. Cozi: Cozi is a free family calendar that I have recently fallen in love with. Steve was a little stressed about how he would remember what the boys had going on and who was helping us and when while I am in Nashville. I added all of our information to my Cozi calendar and then downloaded the app onto his phone. I can make changes that will automatically show up on his phone. How cool is that?!
5. Starbucks: Starbucks has a free app that will a) store all of your giftcards in one place b) allow you to pay with a giftcard by scanning your phone at the register and c) enable you to earn points towards free drinks and Starbucks swag. My favorite is that I don't need to bring my wallet with me when I want to run in and grab a drink. I'll probably be using this app the most in the airport on the way to and from Nashville, but I have also heard that Opryland has a Starbucks and a little specialty coffee shop!
So, now is the time for you to spill it… What apps do you love? I want to hear, even if you're not heading to Blissdom!