This site contains affiliate links. Please see Policies for more information.
You remember Courtney, don't you? She's a dear friend and she has some great ideas for blog posts. Have you seen her tutorial about how to take a photo of you writing your name in sparklers? I'm doing that soon.
Courtney's latest great idea involves a quote that has always made me smile. Several bloggers who I am proud to call friends (Courtney, Denise, Jill and Karen) are also posting about this quote today: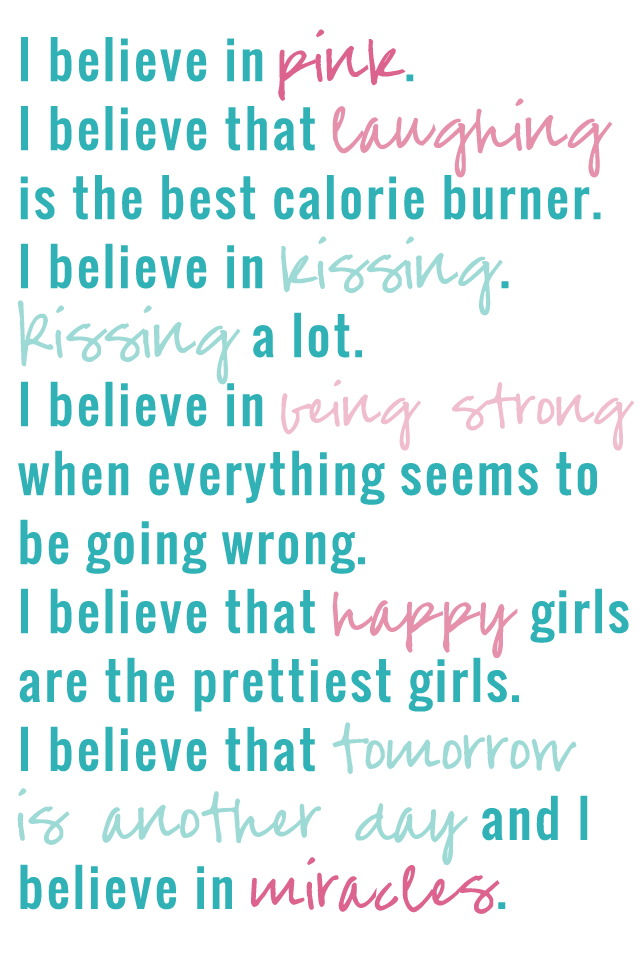 If I had to choose a post to link, I think I'd pick our Scottsdale post. In March, we drove to Scottsdale for a staycation. We had an amazing trip planned–hot air balloon ride, a stay at a beautiful resort with a lazy river and we even scheduled some surfing time (yes, in the desert!). Well, it rained. It hailed. And it was too windy for our balloon ride, but we changed plans last minute (literally–at the hot air balloon launch site) and quickly re-planned one heck of a last minute trip that the boys are still talking about. We had an amazing time that weekend as a family and wonderful memories were made, though the weekend could have easily been over before it had begun.
Quotes like the one above help give me perspective.
I love quotes, but I need to be reminded of them often. I like to hang them on my bulletin board.
Stick them to my refrigerator.
Keep them in my calendar.
I need perspective every once in a while because life definitely isn't perfect.
I rely on quotes for times like these. I actually have an entire Pinterest board dedicated to them.
Sometimes it helps to carry a quote around with you. That's why I made this iPhone lock screen and home screen wallpaper for you–so you can always have this inspirational quote handy!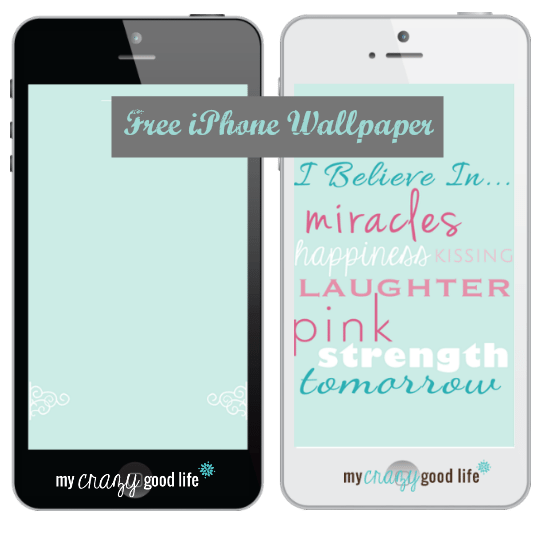 If you have an iPhone 4, click here.
If you have an iPhone 5, click here.
To add these wallpapers to your phone (you'll have to do this twice–one for each image):
1. Open the picture on your phone. Click and hold the image it until "Save Image" pops up. Click on that.
2. Open your camera roll and click on the photo you would like to add as your lock screen or home screen wallpaper.
3. On the bottom left corner you'll see an arrow: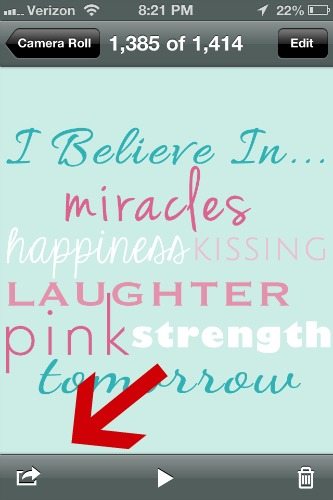 Click the arrow and then click "Use As Wallpaper" on the bottom right side.
4. On the "Move and Scale" screen, don't adjust the photo. Just click "Set."
5. Set the image with words as your lock screen and the image without words as your home screen.
_______________________
We would love if you would think of this quote and link up a post that you feel is relevant. If you're inspired to write a new post, awesome! If you would like to link up an "old" post, that's awesome too!
Here's a button to use at the top of your post, if you would like: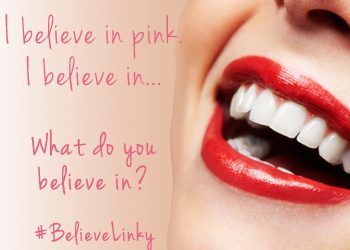 If you tweet about your post, please tag any or all of us and use the hashtag #BelieveLinky so we can find your post!
Find us on twitter: Becca, Courtney, Denise, Jill and Karen
Ok–ready, set, link!
________________________