This site contains affiliate links. Please see Policies for more information.
What the heck is a blog reader, and why should I use one? To understand readers, you should know what an RSS feed is. You have probably seen them around, as their logo is everywhere: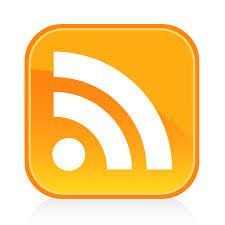 RSS = Rich Site Summary or Real Simple Syndication. An RSS "feed" is a way for you to subscribe to an internet site. News, blogs, audio and video sites use RSS feeds to alert readers (or listeners) that there is new content on their site. Some email clients (such as Apple mail) also allow you to add an RSS feed to your email inbox.
Every blog has an RSS feed–you can find it at http://YOURBLOGNAME.com/feed/ To add a blog to a reader, the only thing you actually need is a URL. This means that the RSS icon on your blog can point to your feed URL or your favorite reader. Adding an icon that points to your favorite reader isn't excluding the people who use other readers. They can add your blog URL to their preferred reader.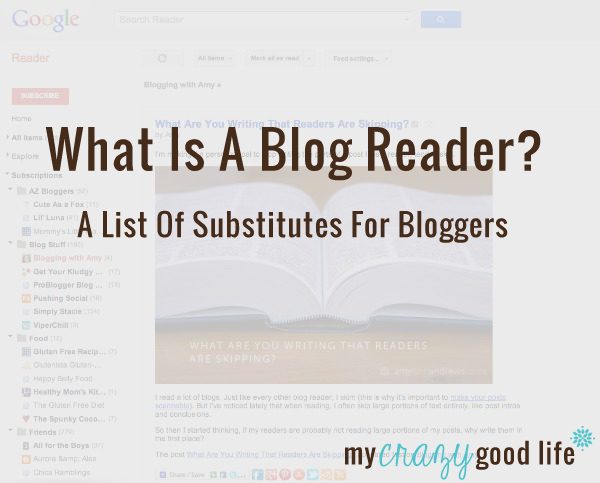 Google Reader was the king of RSS readers. You could add your favorite blogs to your reader and it would keep track of those blogs for you–posts you hadn't read, your favorites, and those you wanted to save for later. You could group the blogs by category or allow them to be alphabetized.
Google Reader shuts down after today, and many people are looking for good alternatives to organize their favorite blogs.
List Of Readers For Bloggers
1. Bloglovin: This service seems to be the most popular among bloggers right now, and they have an app to help you read on the go.
2. Feedly: Rebekah Radice has written a great article about why she uses Feedly and how to import your blogs there.
3. Bloganizer: A new service for bloggers that includes a reader. Though slow to get going, Bloganizer is looking to be *the* place to streamline your blog writing and reading. I'm excited to see what they come up with in the next few months.
4. Pulse: A fun way for your visual learners to read blogs. Pulse organizes your feed into an online magazine for you to browse. They also have an app!
5. Hootsuite Syndicator: Hootsuite has incorporated their social media platform with a reader, which makes it much easier to manage RSS feeds, customize by group and share items to your social networks.
What Reader will you be using?
Make sure you don't miss a post! Subscribe to My Crazy Good Life by RSS Feed or Email!
____________
Looking for more blogging tips? Everything But the Posts, my new book, shares tips, advice, and templates for setting up a blog, connecting with your community, and monetizing. It's available in paperback, on Kindle, Nook, and iBooks.