This site contains affiliate links. Please see Policies for more information.
Last year, a pretty amazing FREE app was introduced for Apple users called OurPact (you can see my review here). OurPact is for parents–it has the promise of giving free parental controls for iPhone and Android devices, which is priceless for the parents of tweens. The app delivered on that promise and did so with flying colors. With the OurPact app, parents could do so much to not only protect their child from the dangers of a mobile device but get peace of mind. Now, there has been an upgrade to the free app, and we are being introduced to multiple new features– here's OurPact 2.0.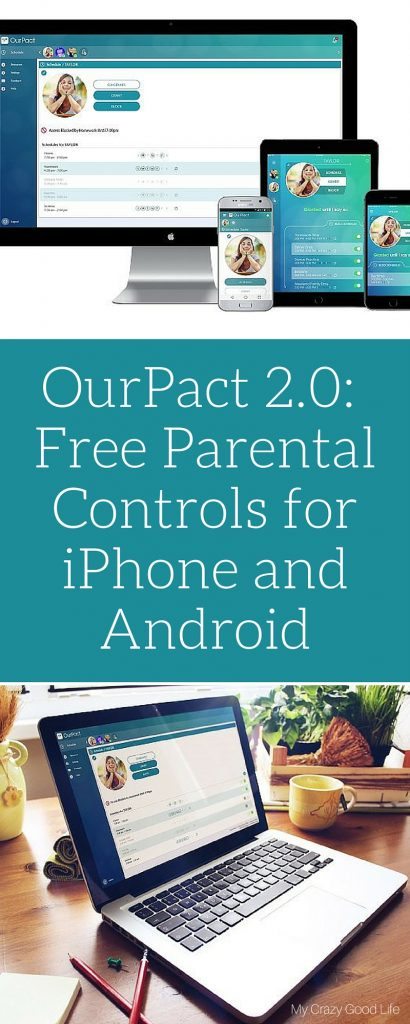 The Original OurPact
In the original OurPact, parents could block internet access and apps across multiple devices that children have access to, schedule iPad free time, set time limits for apps and internet use, and the app doesn't need to be downloaded to a child's device. The original had a few more steps than just download and open the app when setting it up, however, it was still relatively simple to set up. Once set up, you could remotely control your child's devices.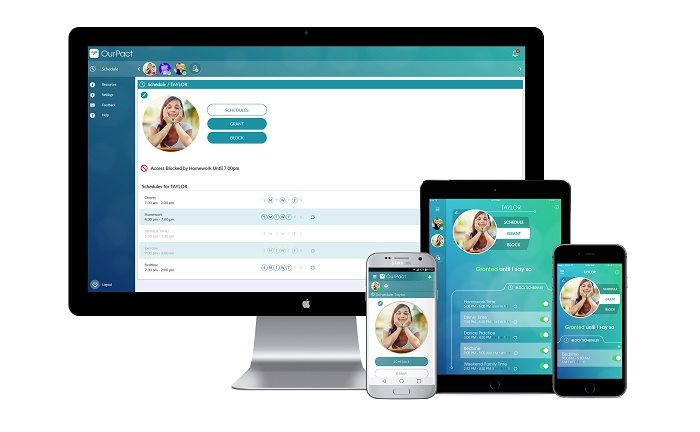 OurPact 2.0
The new version of OurPact comes with plenty of new features and tools that help make parenting in the digital age easier. While plenty has changed, the goal remains the same, to give parents a reliable means of monitoring their child's use of mobile devices. Without an app like OurPact 2.0, children have free-roam of their device, giving them access to the internet and all its dark corners and dangerous apps. Using OurPact 2.0, parents can open a dialogue about technology and teach children time management as well as administer restrictions, if necessary.
Click here to try OurPact for FREE today!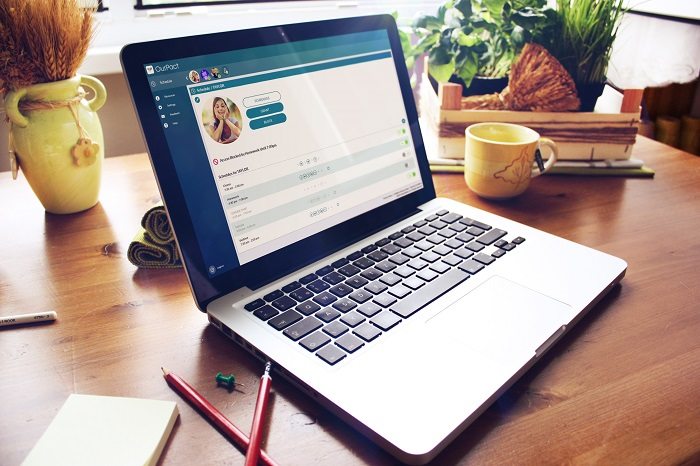 New Features of OurPact2.0
Upgrades have hit OurPact and some are very welcomed by old users as well as new. The app that can be downloaded on a parent's mobile device can now be accessed from a computer via the web app. The mobile app also got a new look for easier control and use of the app. The release of the OurPact web app means that parents can now access the service from any iPhone or desktop device. Although there is no Android app in the Play Store, the web app version can still control Android devices–you can access these features via your desktop computer or your web browser on your Android phone.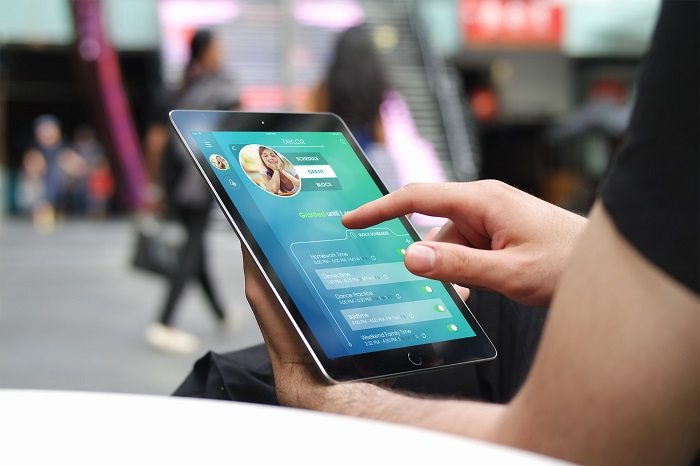 When to Use OurPact 2.0
OurPact 2.0 is meant to be a parenting tool in the digital age. During a time when children are using mobile devices like tablets and smartphones, and some from a very early age, it can be a scary aspect of parenting. As a family, you don't want to plan a full family vacation, with all of the bells and whistles, only to have your child spend the entire trip with their face glued to a mobile display–right? Using OurPact 2.0, you can cut internet access and even make apps disappear from the mobile device entirely with the touch of one button.
How to Get OurPact 2.0
OurPact 2.0 is very simple to get and add to your parenting arsenal. You can download the app to your iPhone for free from the App Store or head over to OurPact.com to use the web app. Set up the app and follow the onscreen steps to get through it all, and you're done. Since the app is free, you can try the app out for as long as you want before making it a staple in your family.