This site contains affiliate links. Please see Policies for more information.
Whether you're eating less meat or looking for easy ways to get extra protein into your diet, Greek yogurt is a popular choice among people who eat healthy.
It's easy to add Greek yogurt to your snack rotation or use it as a substitute for heavy cream based ingredients like sour cream and cream cheese. Read on for some of our favorite ways to make Greek yogurt, eat Greek yogurt, and use it as an ingredient substitute.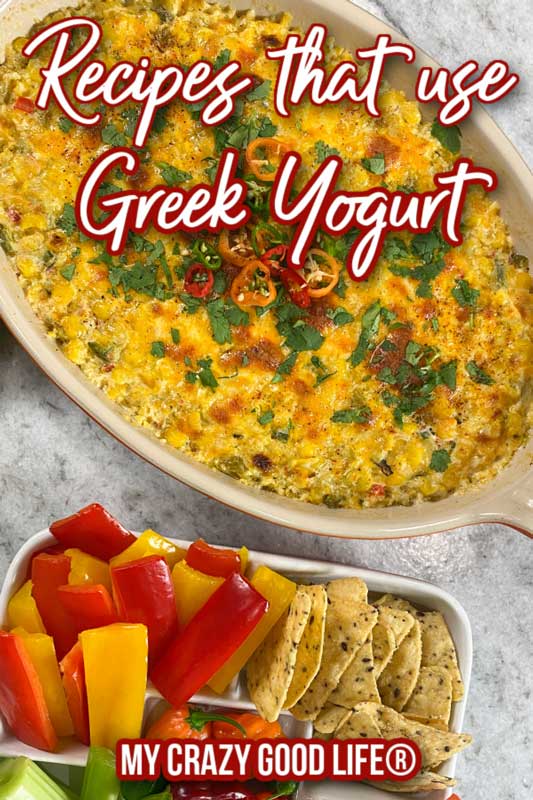 What is Greek yogurt?
Greek yogurt is similar to regular yogurt, but it's much thicker. It's actually yogurt that has been strained of liquid whey. Because of how thick it is, people love using Greek yogurt instead of sour cream or cream cheese as bases for dips and creamy dishes. It reduces the amount of calories and fat in the dish and also increases the protein.
How much protein is in Greek yogurt?
A single serving of about 100 grams has 10 grams of protein. That is almost a quarter of your daily grams of recommended protein!
What are the benefits of Greek yogurt?
Greek yogurt is packed with probiotics, a type of good bacteria that helps with digestion.
Greek yogurt is also a great source of calcium, which is important for healthy bones, muscles, and organs.
One serving of Greek yogurt can give you a quarter of your daily intake for vitamin B-12, important for DNA synthesis, brain health, and red blood cell formation.
Greek yogurt also has a lot of potassium, which helps regulate sodium levels and blood pressure.
Is yogurt good for weight loss?
Yogurt can be used in a variety of ways to help you build muscle by adding protein to your diet. Adding fruit to a bowl of Greek yogurt can help curb cravings for sweets, which is helpful when trying to lose weight.
Can you taste the Greek yogurt in recipes?
I'm not a huge fan of the tangy taste that plain Greek yogurt has, so I was nervous about adding it to recipes–but I shouldn't have worried. You can't taste the tang in these recipes–even the Mac & Cheese recipe, which I expected to be able to taste because of the lack of strong seasonings used.
Adding spices like garlic cloves, fresh herbs, and even garlic powder or onion powder can make a huge difference when swapping Greek yogurt in recipes–try it!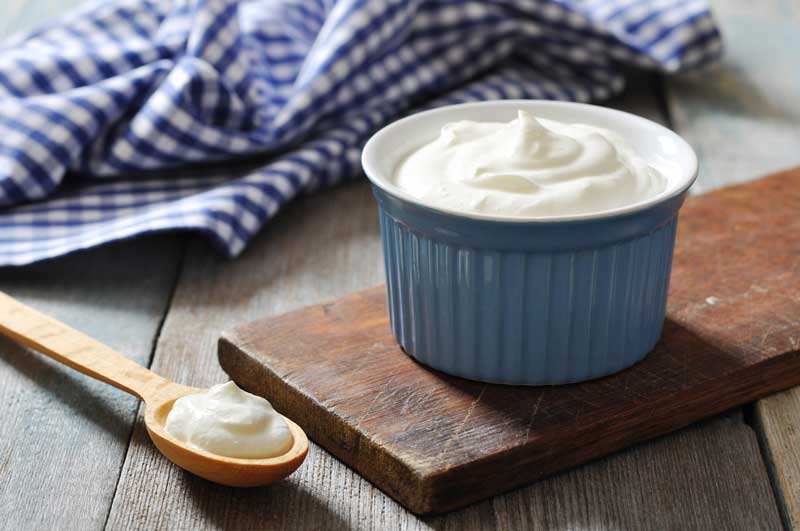 Which Greek yogurt is best?
This is a totally subjective question :) I always read the labels and look for extra ingredients like sugar, additives, thickeners, or fat. If it has any of those, I put it back on the shelf.
The best kind of Greek yogurt is the low fat, plain, unsweetened type. Full fat Greek yogurt is a bit high in fat if you're looking to lose weight, and fat free Greek yogurt will have the addition of carbohydrates and extra ingredients to mimic the "feel" of the fat that is missing–so I skip fat free on almost anything I buy.
If you're going to be eating the yogurt relatively plain, I like Oikos Triple Zero. It's sweetened with Stevia in the US (in Canada it contains artificial sweeteners so I'd steer clear of it) and is delicious. I also like the Two Good brand from Danone.
If you'd rather stick with unflavored low fat Greek yogurt to eat as a snack, you can add fresh fruit, homemade granola, and even a bit of honey or maple syrup if you like.
For cooking and baking, I prefer plain Greek yogurt. Brands I like are Fage, Kirkland, or Simple Truth. These don't have any "extra" ingredients and are easily available in my area.
If you are feeling really ambitious you can actually use your Instant Pot to make your own yogurt! Here's how to make yogurt so you never have to buy it again.
Plain Greek Yogurt Recipes To Try:
Now that we know why Greek yogurt recipes are amazing, and we've found the best type of yogurt to purchase, we can start cooking! Let's take a look at some recipes using plain Greek yogurt for extra protein.
Breakfast Recipes using Greek yogurt:
These yogurt breakfast bowls are a great way to get some protein and they can be prepped in advance. Customize yours with your favorite fruits, granola, and toppings.
These healthy egg bites are just like the ones you get at Starbucks, only you can make them at home with half the calories and for a fraction of the cost.
Pumpkin Spice Overnight Oats are one of my favorite breakfasts–year round! You can prep these ahead of time and eat them all week long.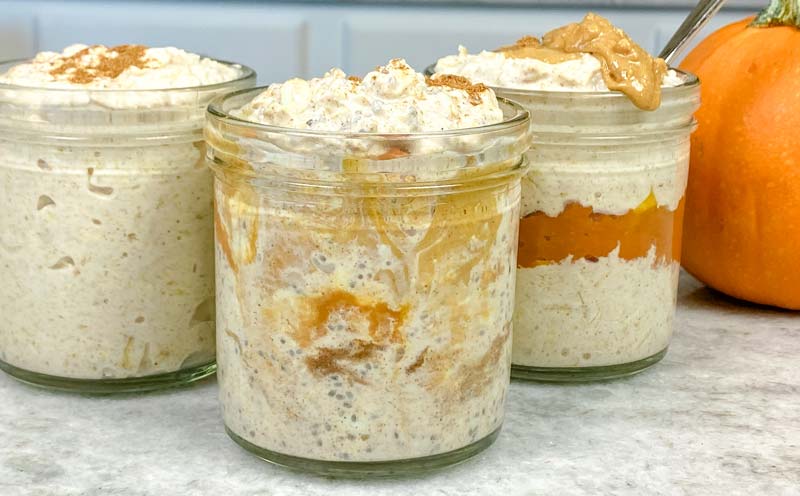 Chocolate Overnight Oats are the perfect sweet treat for breakfast and snacks! You can make this recipe three different ways!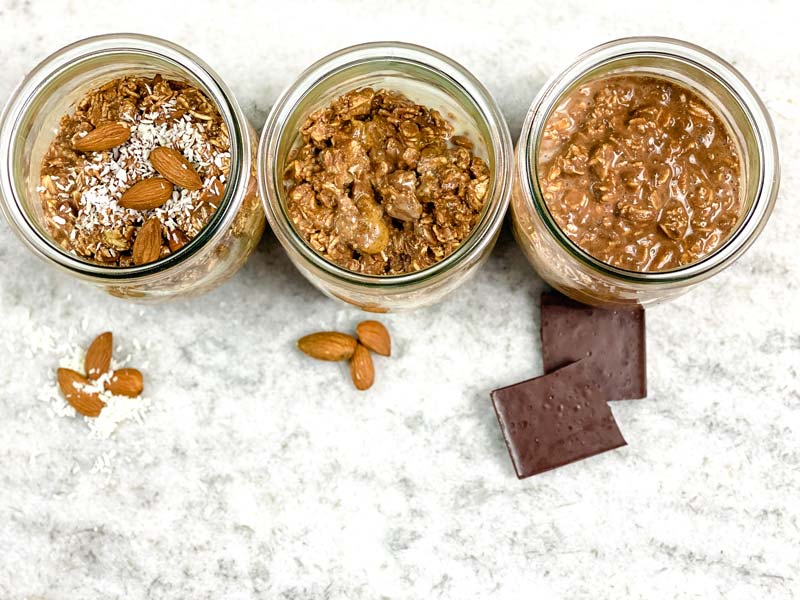 Lunch & Dinner
One of my favorite recipes that gets protein from yogurt is this healthy Mac and Cheese! It's indulgent but much healthier than other Mac and Cheese recipes you'll find.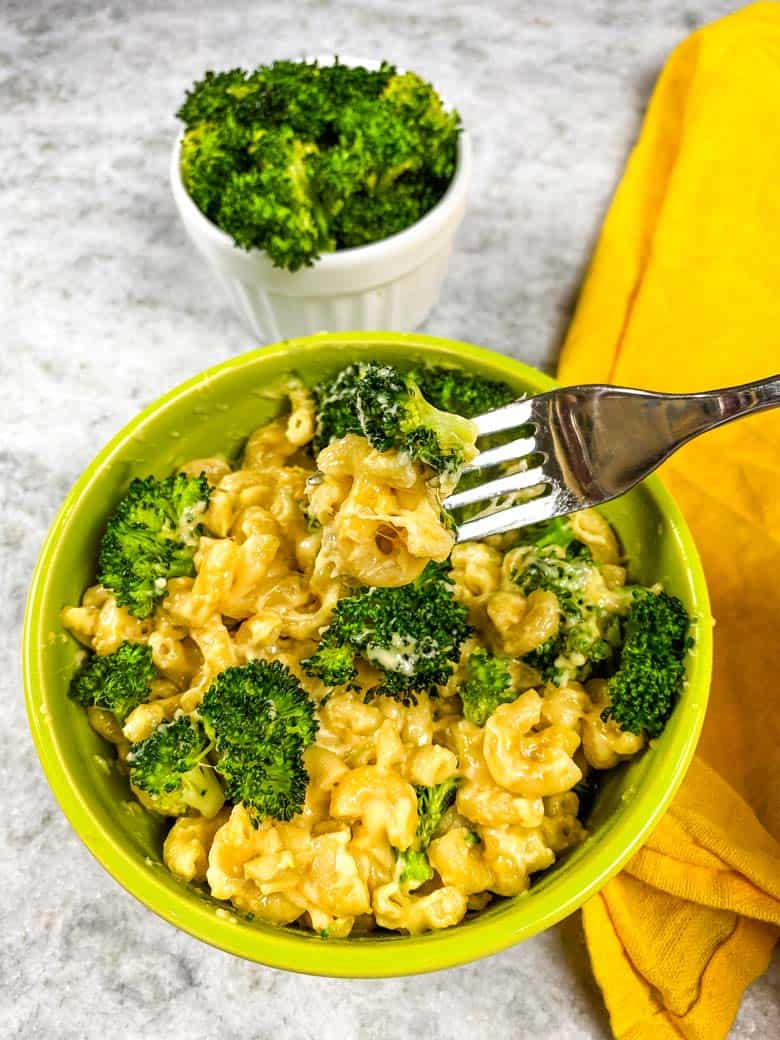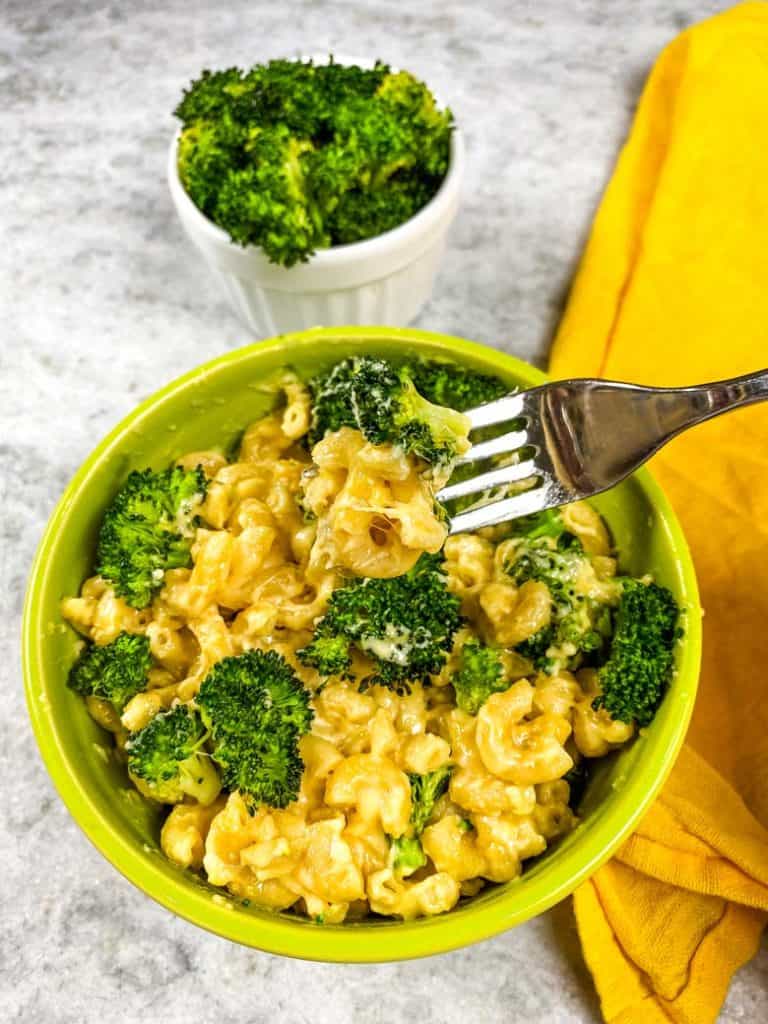 Some of my favorite pasta recipes call for Greek yogurt to be used instead of other creamy bases. Like I mentioned above, you can't taste the swap!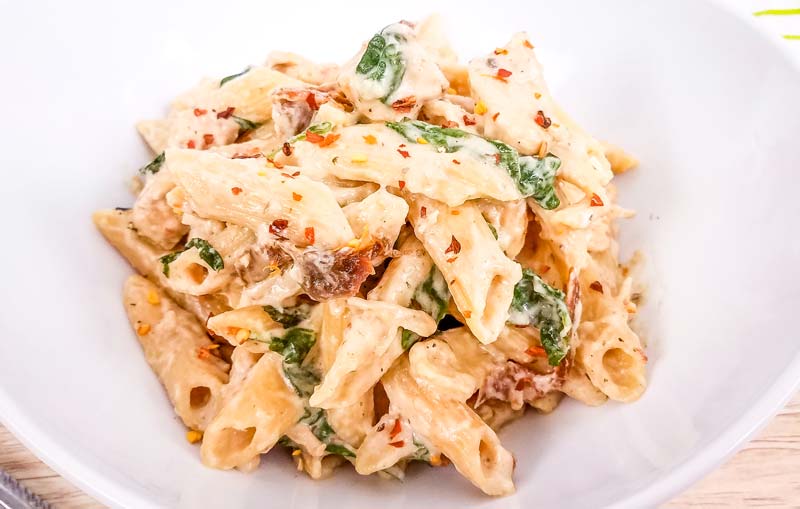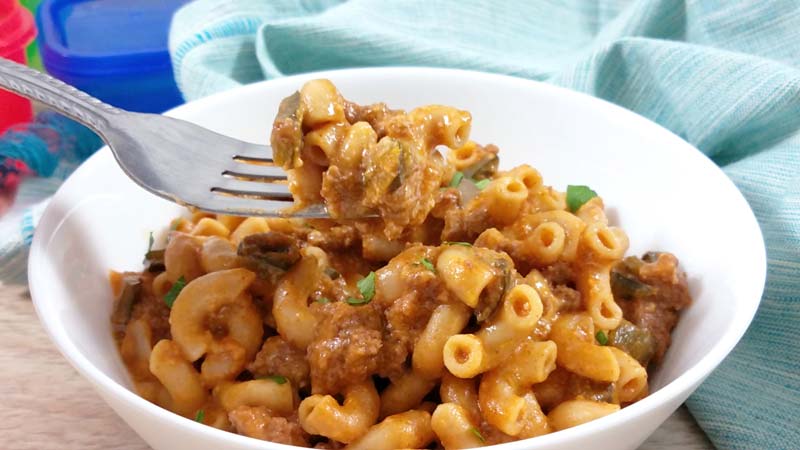 Crack Chicken Pasta Salad is perfect for bringing to a potluck–it's easy to make and everyone loves it!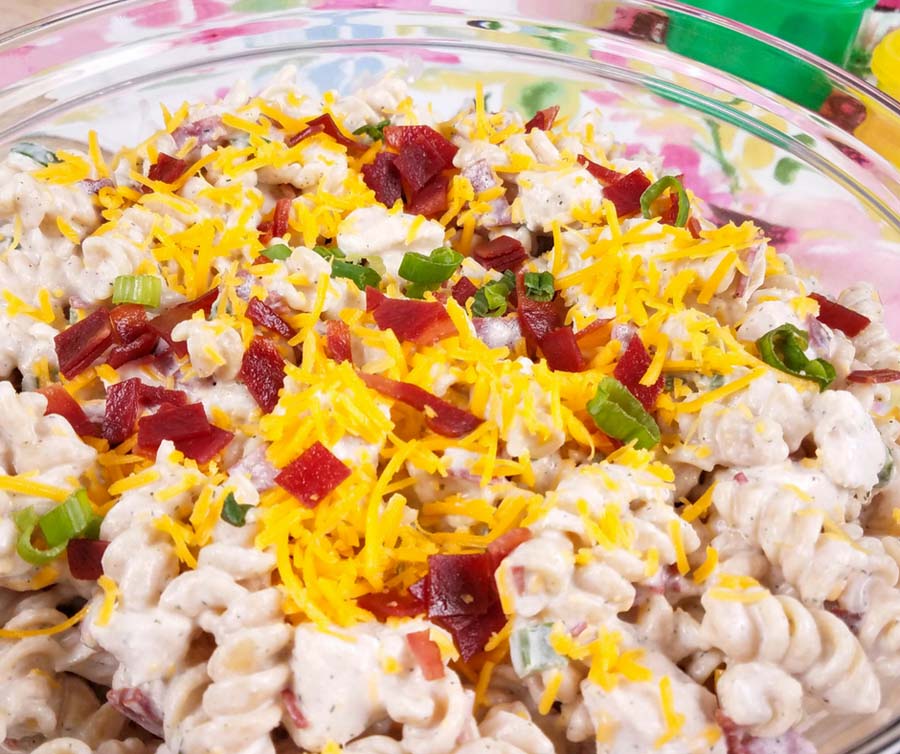 This Healthy Beef Stroganoff is so comforting and delicious! I love the little bit of creamy that the yogurt adds to it.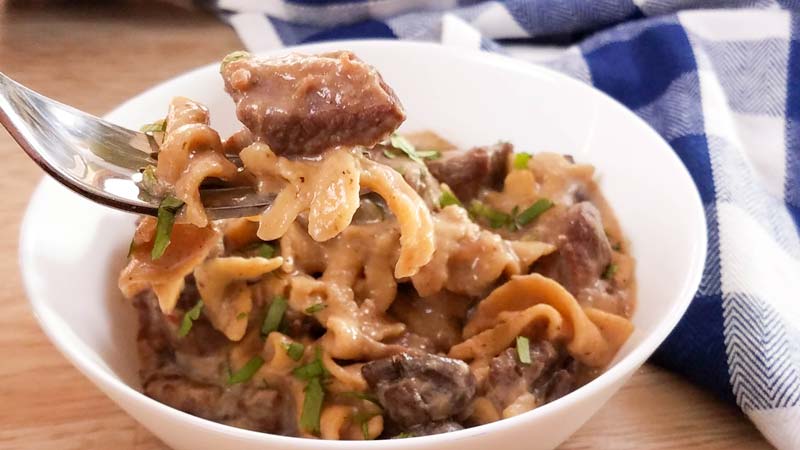 This creamy Bang Bang Shrimp Pasta is a family favorite! It's one of this website's most popular copycat recipes, too!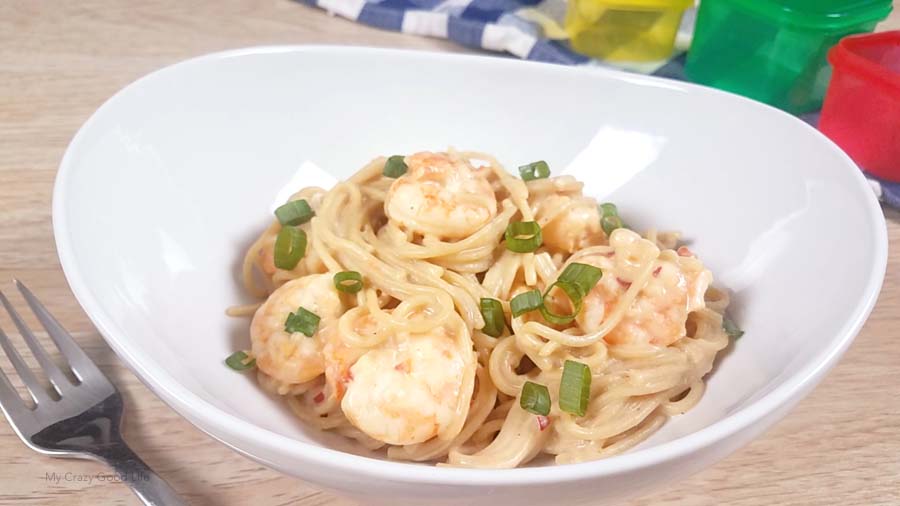 Salad Dressings with Greek yogurt:
You can use Greek yogurt to make salad dressings, too! It's super easy to pull a dressing from another recipe and use it for salads–one of my favorite recipes to do this with is my Southwest Egg Roll in a Bowl with Chipotle Ranch Dressing.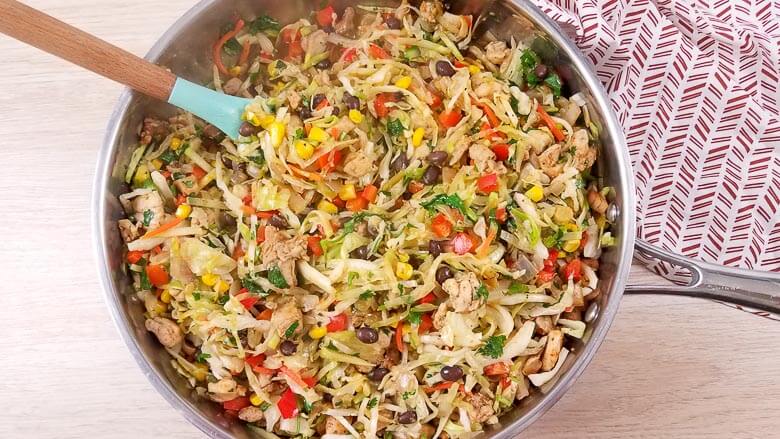 You can also use Greek yogurt as an easy substitute in a homemade salad dressing recipe, like this Ranch Crack Dip recipe–it calls for Sour Cream, but you can simply replace the sour cream with Greek yogurt for this ranch dip. Use it for chips, veggies, or on top of chili or baked potatoes. I promise, it's that easy!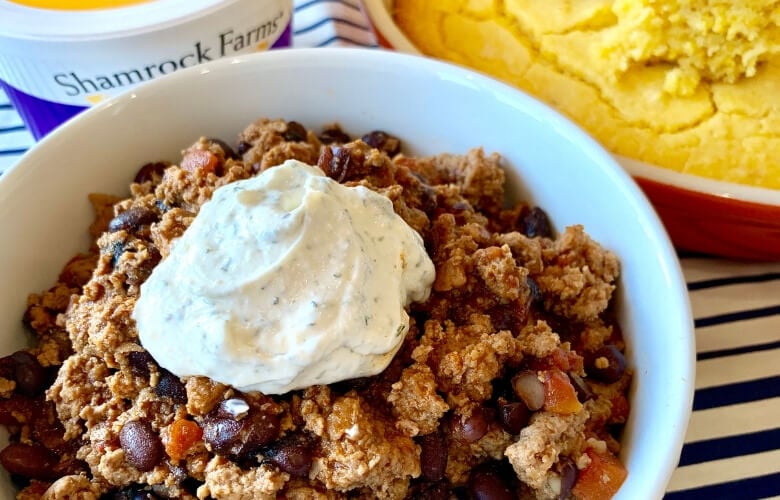 Snacks and Appetizers
This Cloud Bread recipe is so very delicious. Using Greek yogurt instead of the typical cream cheese cuts down on the amount of fat in the recipe, but doesn't impact the flavor at all.
My Buffalo Chicken Dip is packed with protein because of the chicken and the yogurt. Instead of using cream cheese, this recipe blends together Greek yogurt with cottage cheese–blended together, the yogurt loses its tang and the cottage cheese loses its texture. This combination works perfectly in all of my Greek yogurt dip recipes!
This Baked Blooming Onion with Spicy Greek Yogurt Dipping Sauce is soooo good, I always make two!
Spicy Corn Dip is one of our favorite chip and fresh veggie dips to bring to get togethers–people always ask for the recipe!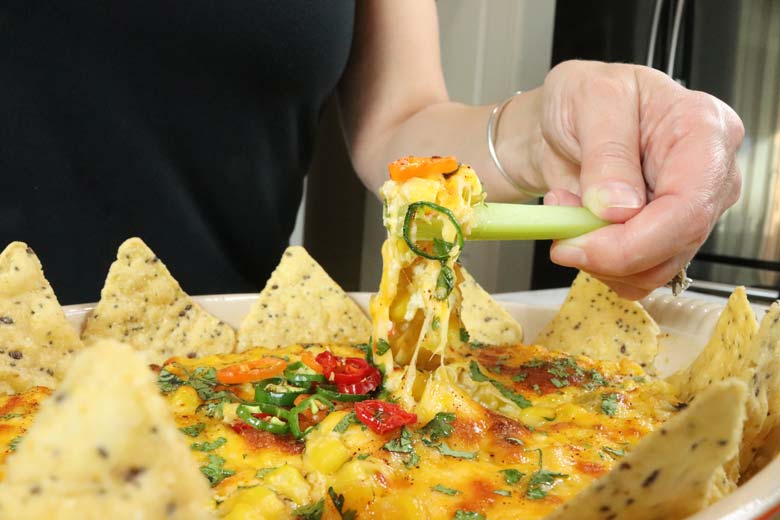 If you like Spinach and Artichoke dip you're going to love this healthy version. It's better than a restaurant version because it comes with zero guilt–the Greek yogurt and cottage cheese mixture make the perfect base for this healthy dip. You can serve it hot or cold, too!
Making healthy Crack Chicken dip with Greek yogurt means even more protein without boosting the fat content–that's a win that tastes as good as it looks!
Looking for more? You can see all of the recipes using Greek yogurt on this site right here: https://mycrazygoodlife.com/category/greek-yogurt-recipes/