This site contains affiliate links. Please see Policies for more information.
After attending press day at Pixar Studios, I came home with some fun facts straight from those who created Toy Story 4. Here are some of my favorite tips and tidbits that I learned that day–I hope you enjoy them as much as I enjoyed learning them, and that this helps to make your Toy Story 4 viewing experience even better!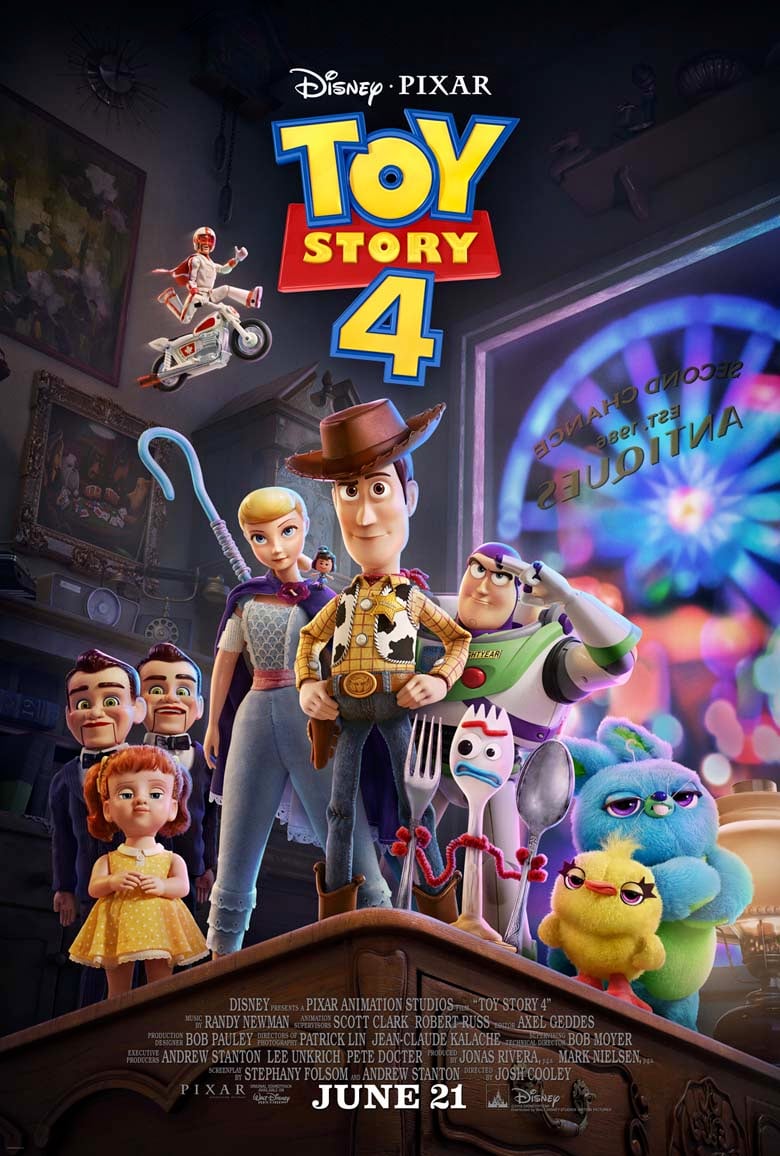 Fun Fact #1
There are people whose only job is to shade characters. This sounds simple, but hold on a second and think about that. Toy Story 4 might be animated, but the intent is for us to forget about that while we're watching it, right? Buzz, Woody, Forky, and Bo are real to us.
What makes Pixar different is their ability to show us an animated film that our brain registers as real–and one (huge) part of that is to have our favorite characters move and look like real people–this is where the shading comes in.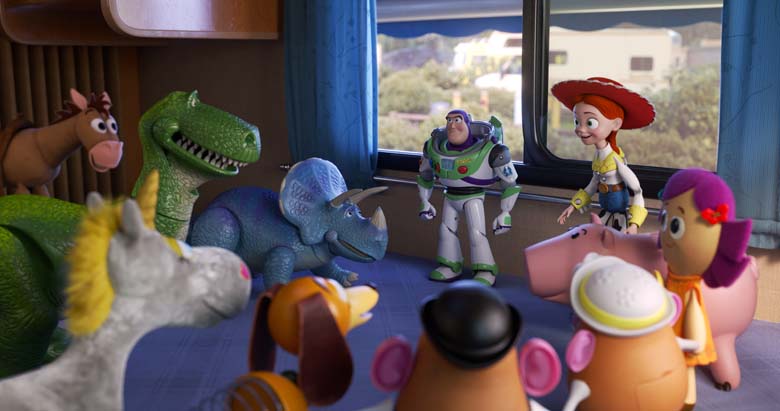 Fun Fact #2
Toy Story 4 is better than the first because of technology. Obviously, right? But we learned that, for example, the rainy day sequence in the first movie was almost impossible because of the technology that was available in 1995 when the first movie was released. The team had to settle for the characters sitting inside of the house with rain hitting the outside of the window, and that was a tough scene for them to make.
Fast forward to Toy Story 4, where the opening sequence takes place outside during a thunderstorm–with multiple characters as well as shots of the inside of the house from outside in the rain. Guys, it was so cool to see this transformation!
Along with weather sequences, the characters' movement and expressions were upgraded. Now you can see more facial movement, more natural body movement, and so many more "human" features. Take a look at this example comparing the original Toy Story to Toy Story 4.

Ready for one more fun fact about technology? In the original Toy Story movie, actions as (seemingly) simple as blurring the background weren't available. We were shown a clip where Buzz and Woody were on Andy's bed and you'll notice that the background is as clear as can be. While that scene is awesome, with the capabilities available now a background is able to be created and then blurred to focus the viewer's eyes on a specific thing.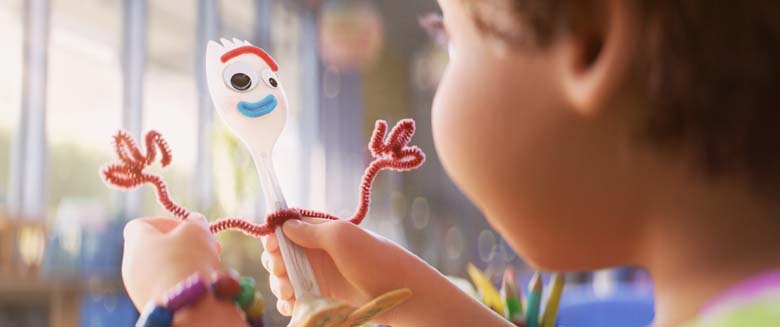 Speaking of backgrounds…
Fun Fact #3
The "scenes" in Toy Story 4 are studied, created, and reproduced to be completely realistic. The Pixar crew visited carnivals, arcades, and antique malls to create scenes that are as lifelike as possible.
The image below is a detailed look at how Woody hangs in the game booth at a carnival–attention to detail is important to make the movie feel real and again–help you forget the fact that these are animated characters you're watching. These details were learned by looking behind the scenes at local carnivals and capturing every. little. bit. of the details. The entire carnival was created before the team was able to start creating scenes in it.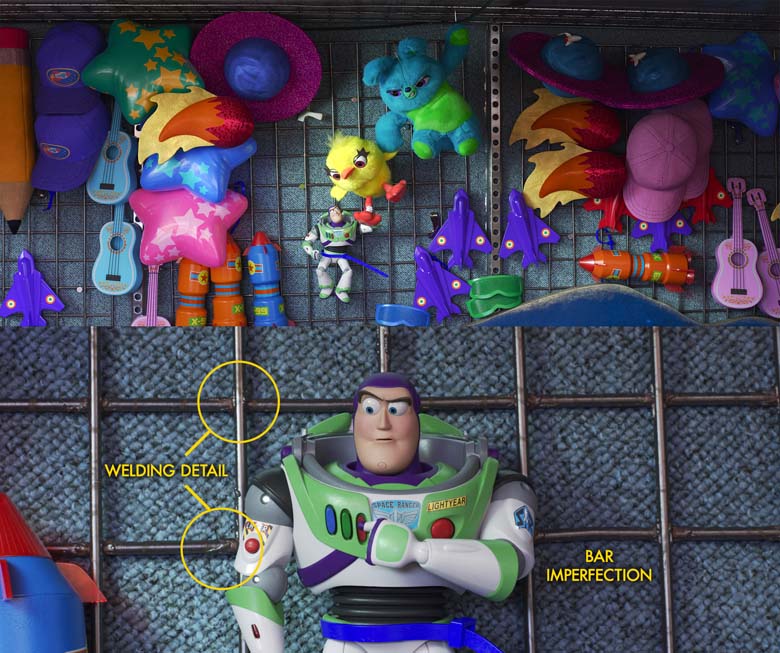 Sets Technical Director Rosie Cole grew up around her family's antique store and was very involved in helping to set up the store, seen below. Again, the entire antique mall was created before the team was able to create scenes in it.
This means that even though you won't see the entire store, it was behind the scenes work that Pixar considers necessary to help immerse you in the scene.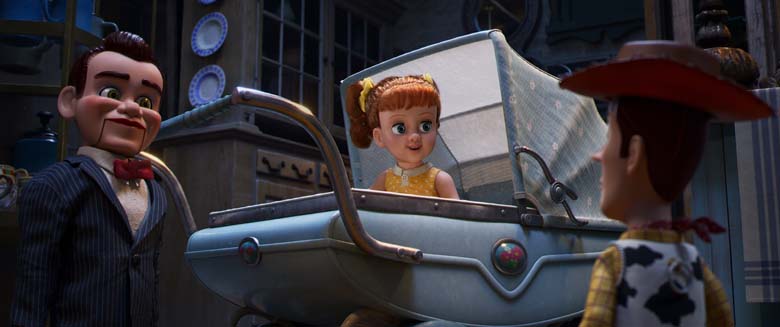 One thing you won't see in the picture above is how the Pixar team added such details to each scene–like dust. Antique malls are dusty, and of course that's necessary to make the scene look real. Here's a peek at what the dust feature looks like at full strength, and then an example of how it looks in the movie.

These fun facts make the movie come alive for me–I understand the huge amount of time involved in making a movie such as Toy Story 4, and I hope you're just as excited to see it as I am! Toy Story 4 will be in theaters June 22, 2019.