This site contains affiliate links. Please see Policies for more information.
This list of DIY Tween Boy Costume Ideas is a great way for the kids to celebrate with "cool" costumes! My kids loved to dress up into their tweens and I was always happy to help them with it. Some of these tween boy costume diy ideas are simply amazing.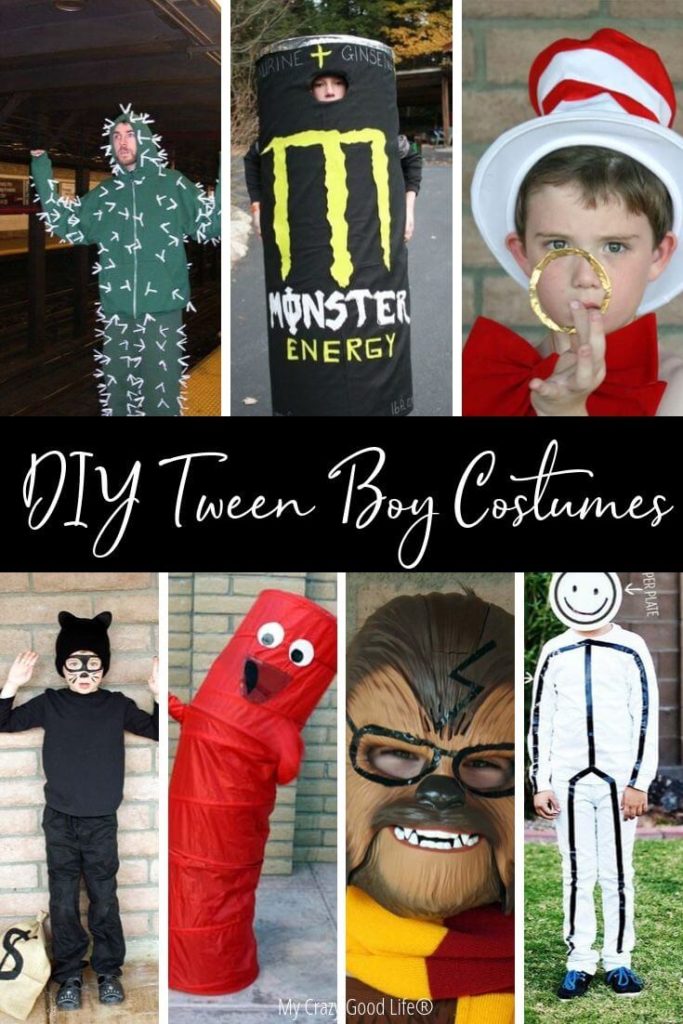 DIY Tween Boy Halloween Character Costumes
Karen over at Desert Chica has a HUGE selection of DIY halloween costumes for all ages! Here are a few of my favorites:
Surely by now you've watched Squid Games? These Squid Games costumes are super easy and great for last minute parties!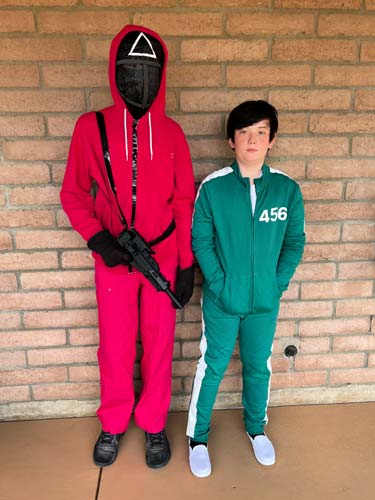 When it comes to DIY tween boy costume ideas you don't want to overdo it! The great thing about Toy Story is that it transcends so many age levels. Everyone loves it because there has been a Toy Story for all age groups. This DIY Duke Caboom costume is a perfect choice for DIY tween boy costumes and it can be adapted for adults as well!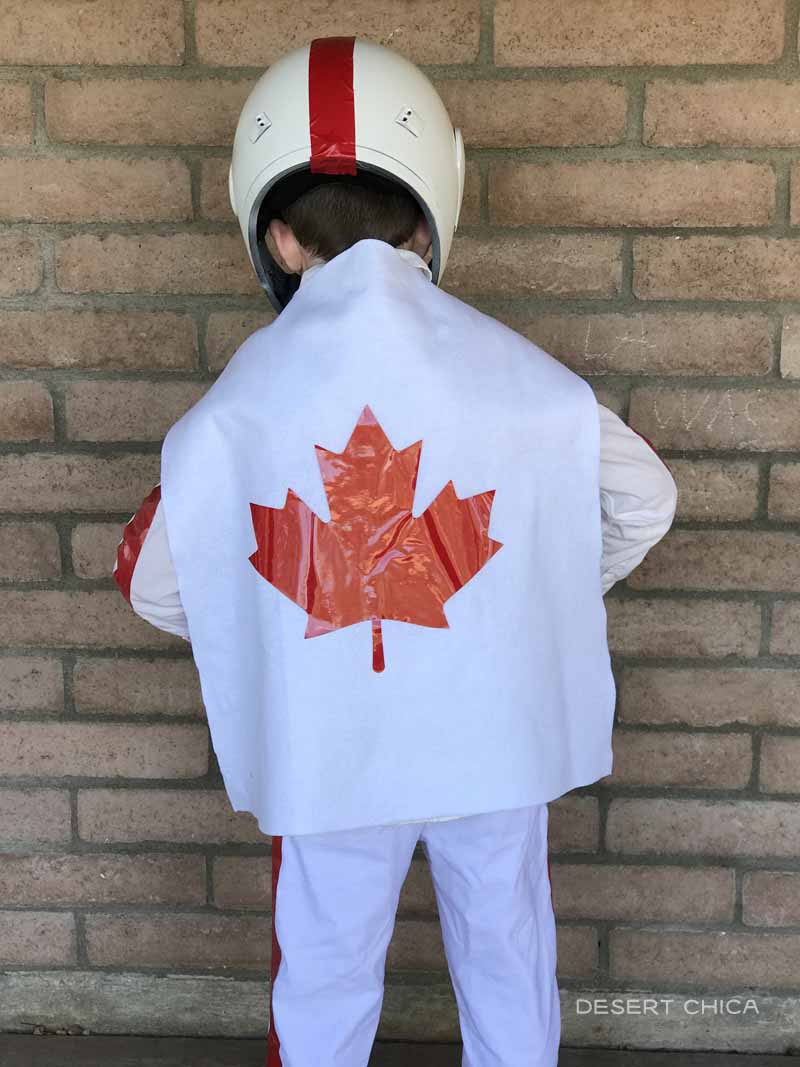 Let's not forget Forky! Here's an easy way to make a Forky costume for anyone in the family. It's a simple costume which might appeal to your tween boys, check it out!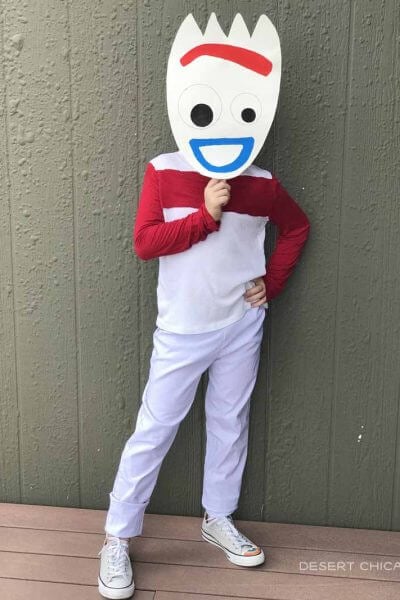 These family Fortnite Costumes are perfect for families!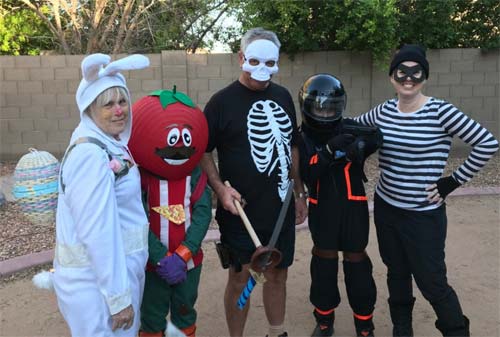 This Lord of the Hat costume is adorable–and perfect for those in between years!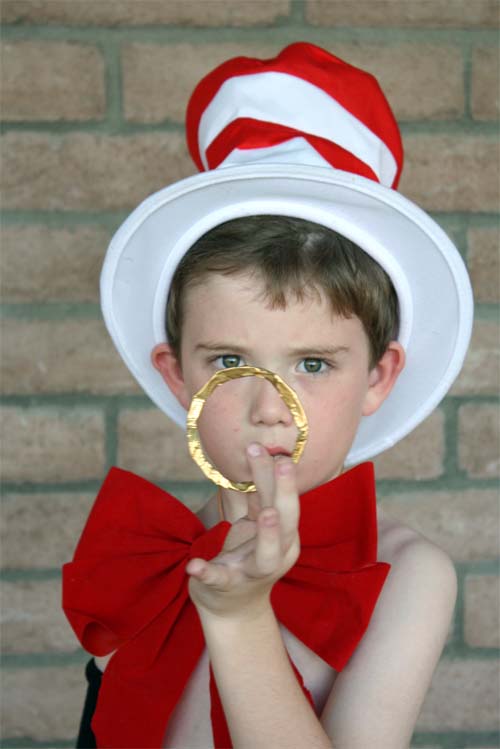 Do you have a Potterwookie Lover?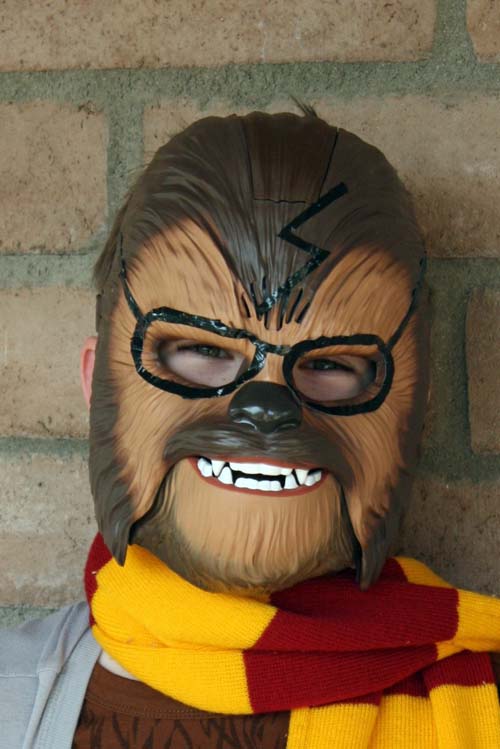 This family Star Wars costume idea is so fun! Here are the links for Ezra and Poe.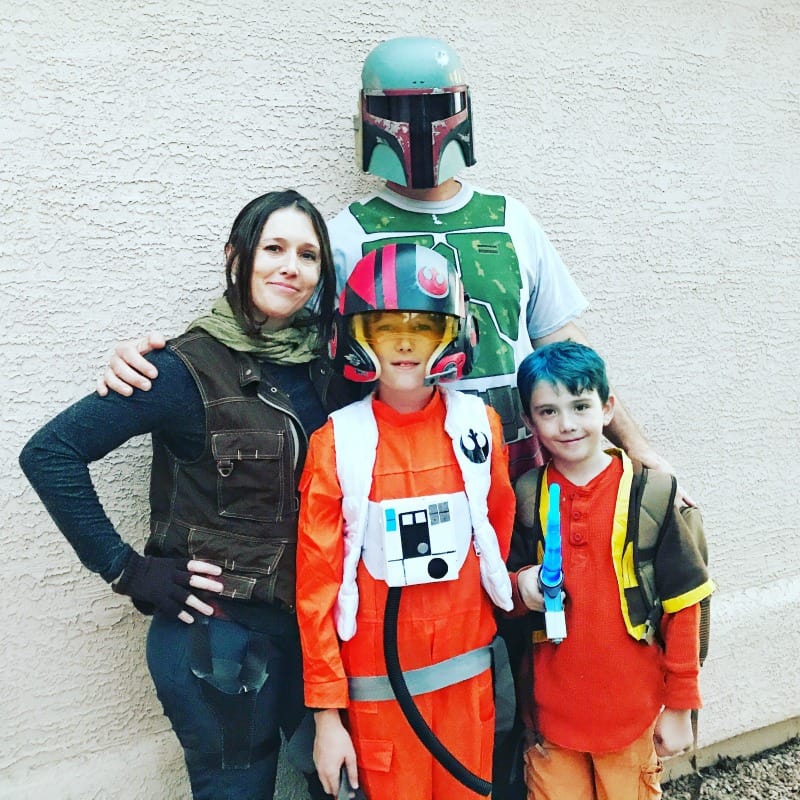 DIY Tween Boy Halloween Costumes
Easy Cat Burglar Costume This is such a quick and easy costume, especially if you're looking for a last minute costume!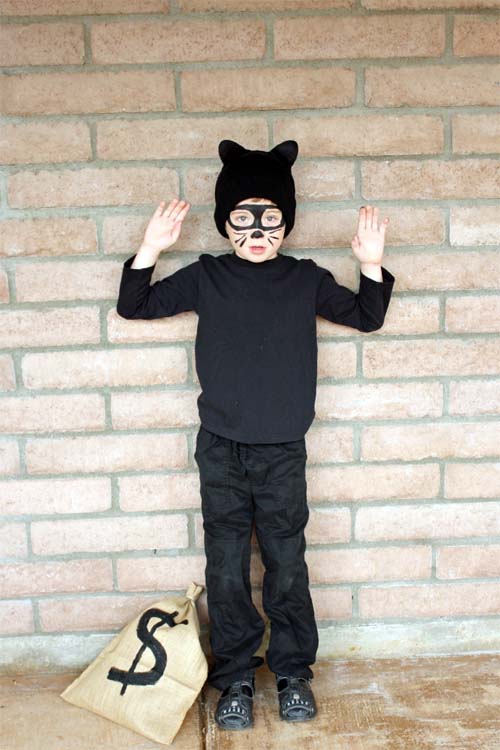 Allison has some amazing ideas on her site, All For The Boys. All of her costume ideas are brilliant, but this stick figure costume is my favorite.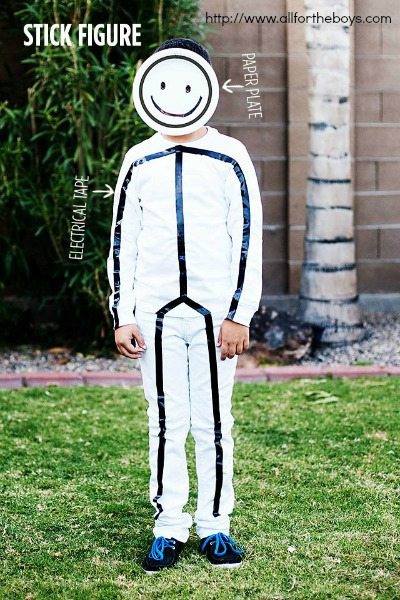 Looking for some punny halloween costumes? Allison has some of those, too!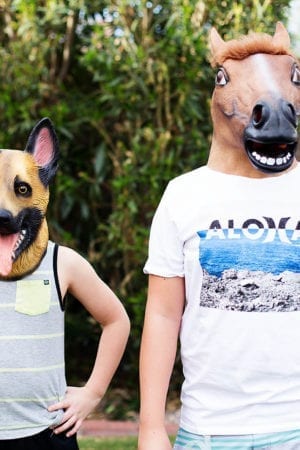 With the love of all iThings, I think this DIY iPhone costume by Unschool Plus is perfect for your little guy! Bonus points if you let him customize with his own apps!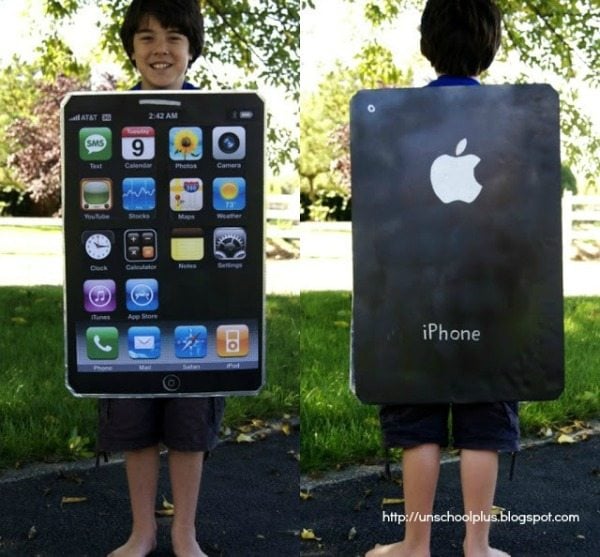 If you have younger kids to make costumes for, you have to scroll through Karen's other costume tutorials and roundups!
Monster Energy drinks are all the rage right now with tweens and teens–even if they aren't allowed to drink them yet. Make your little Monster lover happy with this Monster Energy costume from Costume Works: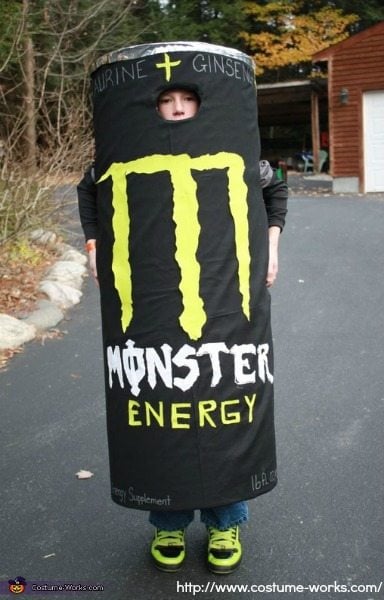 This Wavy Man costume is awesome! You've seen them on the side of the road and the tween boys would totally "get" this costume! It's super easy–you can find the tutorial for making this Tube Man Costume here.
Do you have a group of friends who want to head out trick-or-treating together this year? This Duck Dynasty group costume is awesome, especially Uncle Si and his tea cup!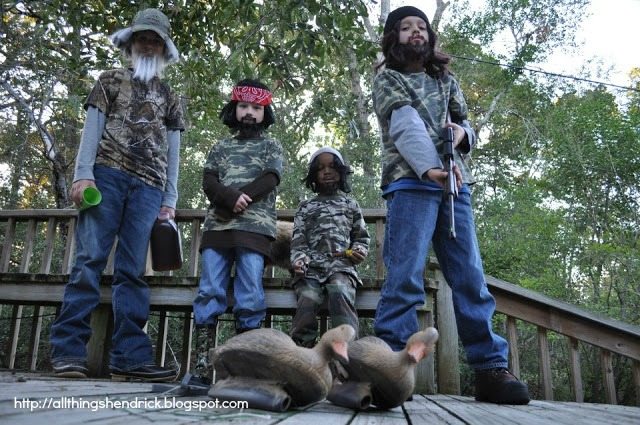 Another easy last minute costume that nobody else will have? This cactus costume: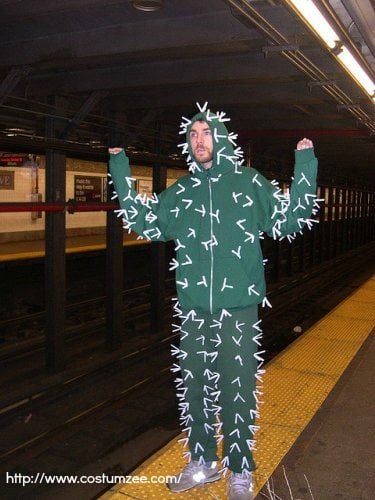 How cool is this pedestrian crossing sign costume from Costume Works? I love how easy it is, and that bright sign makes my mom heart happy–they'll be visible on Halloween!
Even more tween boy halloween costume ideas:
That's not all! Here are some more tween boy halloween costume ideas. Don't be afraid to tweak these for older or younger kids. Even adults will like some of these great costumes.
We have everything from superhero costumes for kids who want to save the world to a simple costume for teen boys who might not be too crazy about the idea of halloween anymore! They might come around to the idea if they see a costume or treat bags from their favorite movie or their favorite character, hopefully these ideas can help:
Do you have a Star Wars fan in the house? If so this BB-8 Droid hat and shirt combo is easy, and perfect for those Tween years when they want to dress up but are too cool for a full blown costume idea!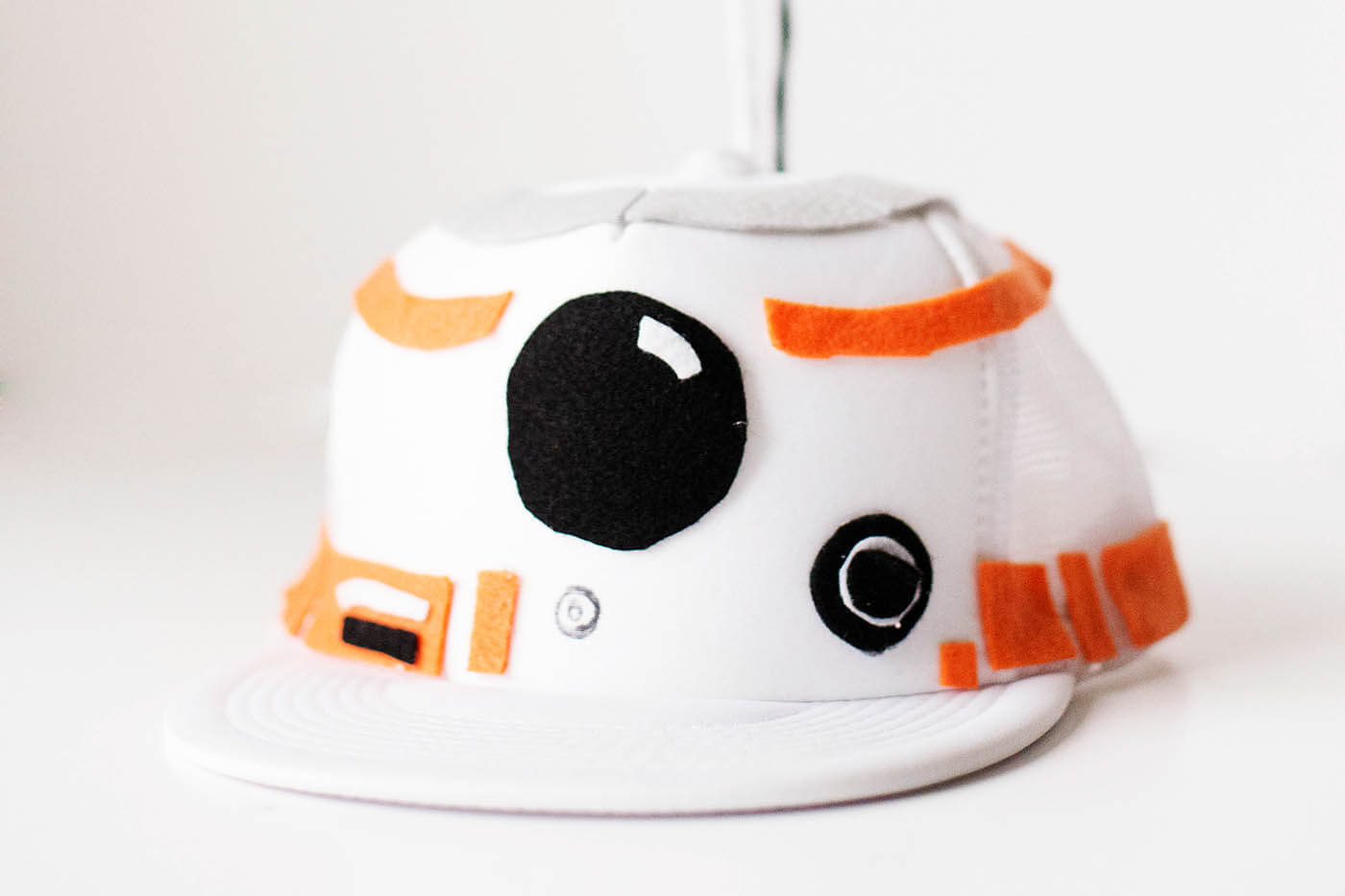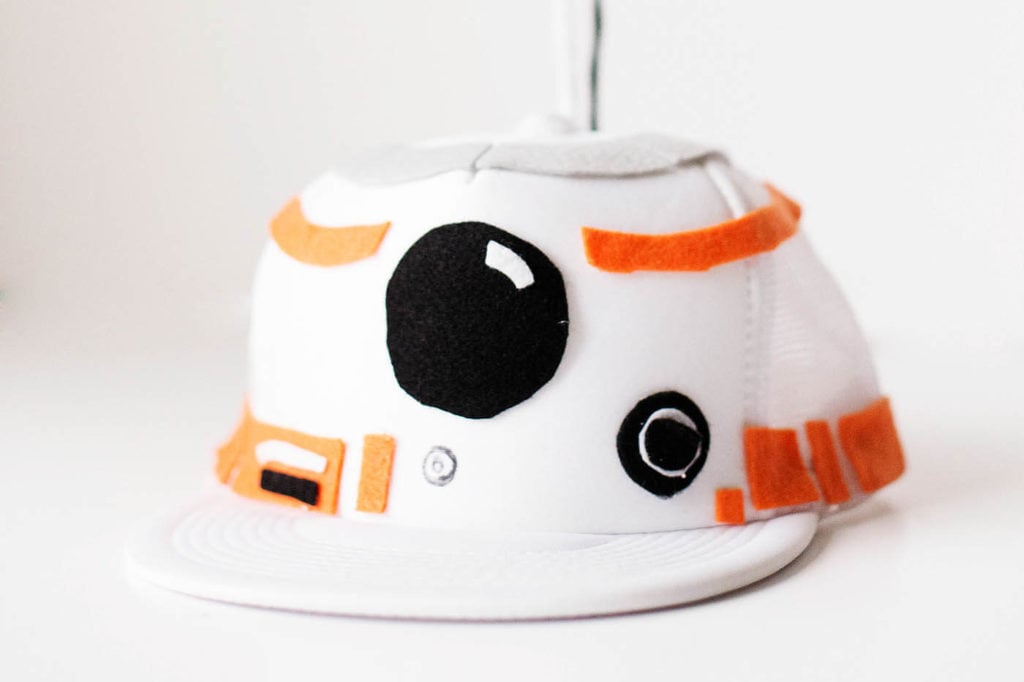 If you are going with the Star Wars theme you'll need a Darth Maul, right? This easy DIY Darth Maul costume is perfect for tween boys (and all the other Star Wars lovers out there).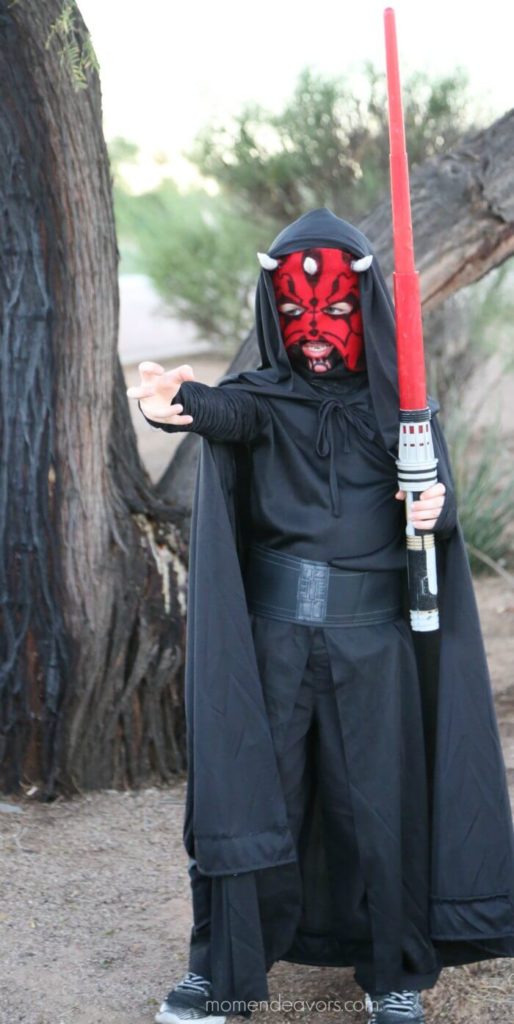 Of course you can also go the other way and make a DIY Darth Vader costume as well! They are both so cute and easy to put together at home. Great tutorials that you can do with your kiddos to get into the Halloween spirit!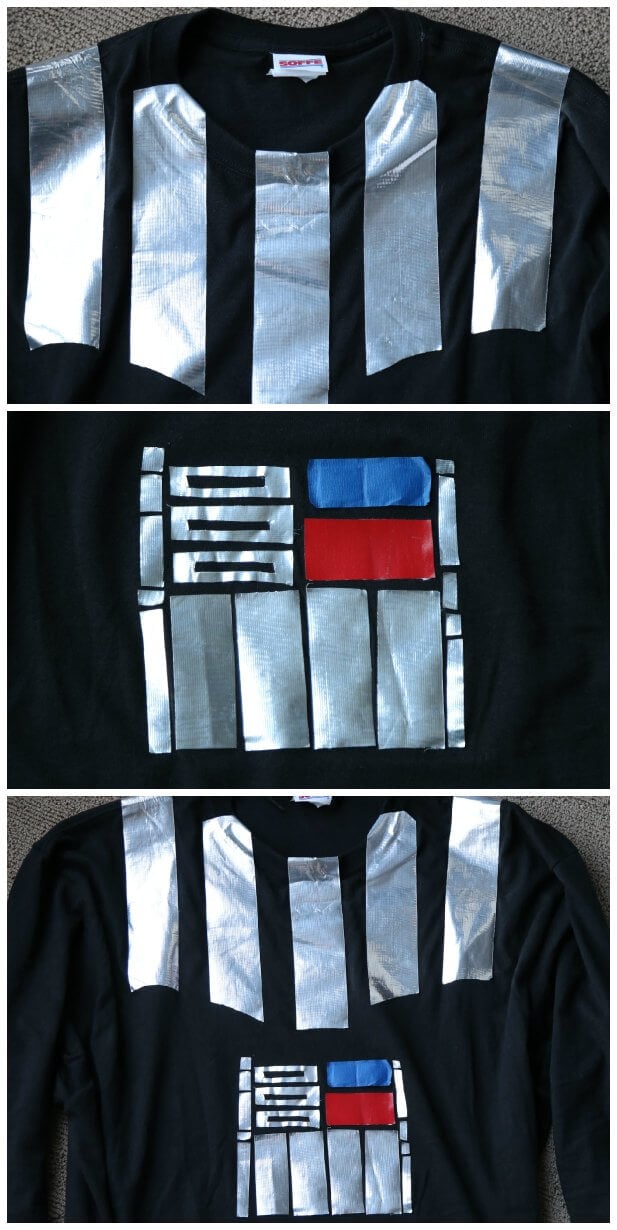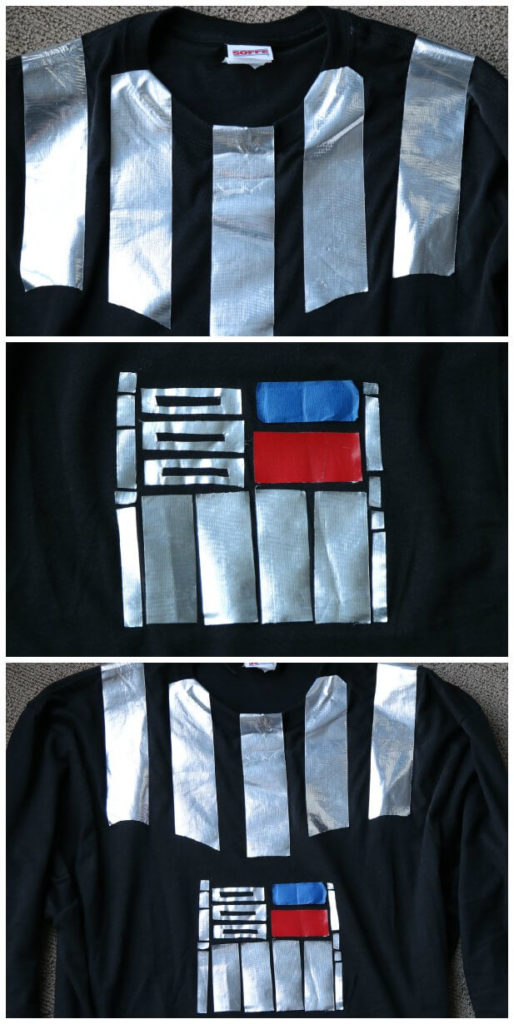 If anyone in the house is a Stranger Things fan you will want to have this DIY family costume ideas post on hand. Any of these costumes would be great on their own for a tween boy or girl!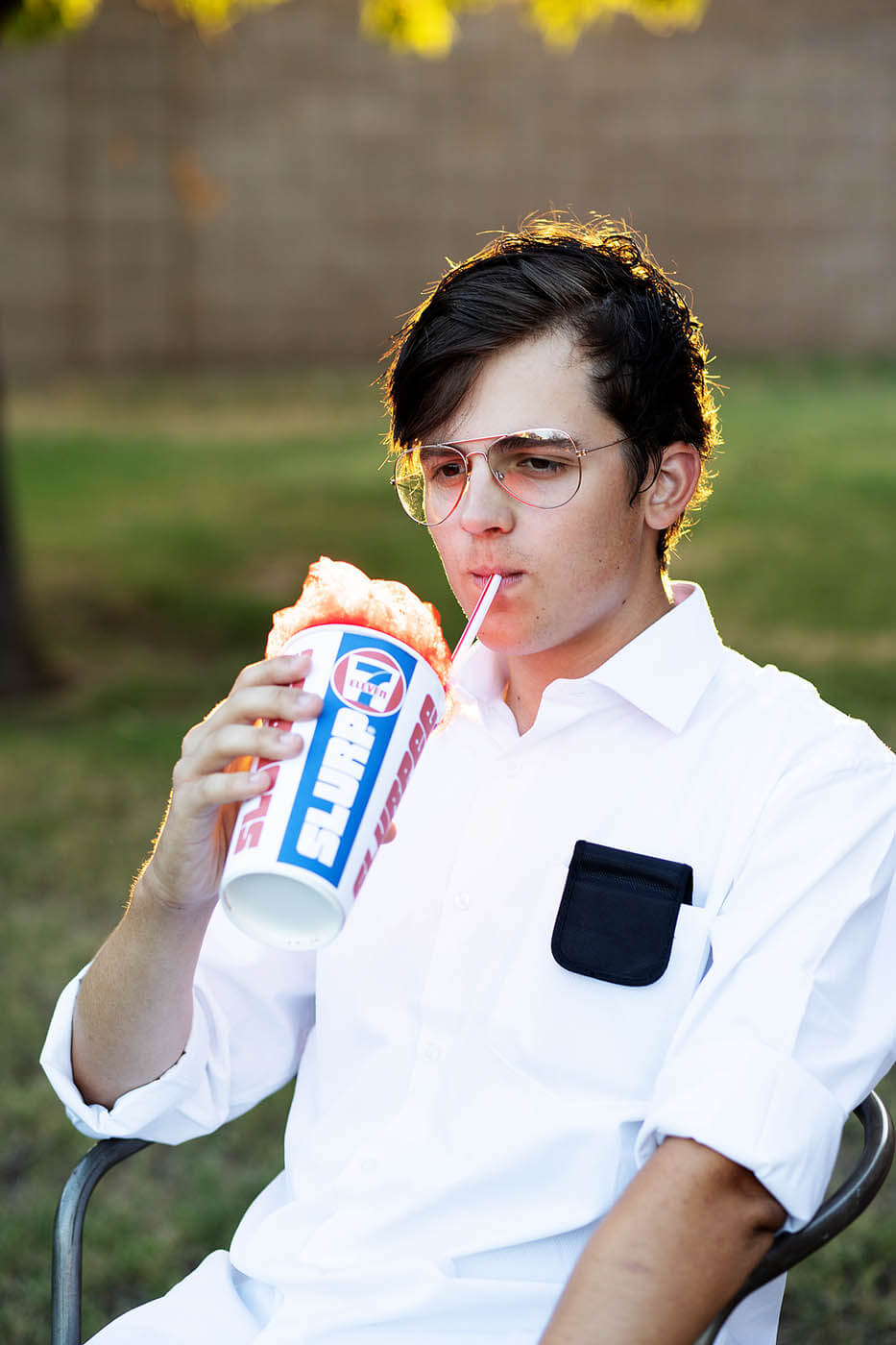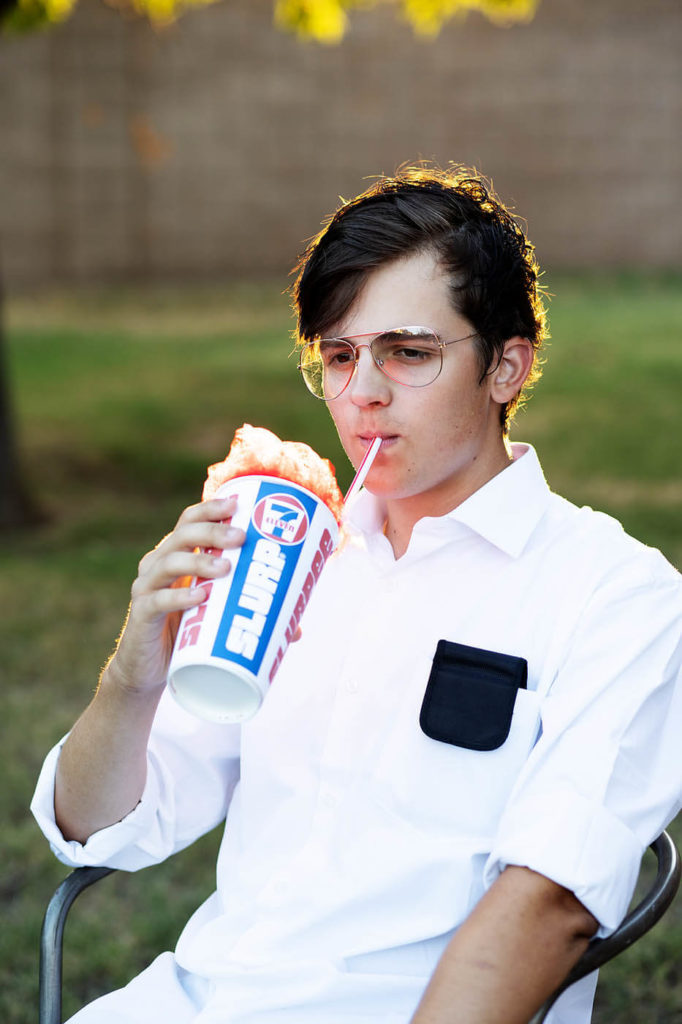 Any superhero fans out there? If so you won't want to miss out on this roundup of Avengers costumes for tween boys…or anyone else who loves Marvel and the Avengers!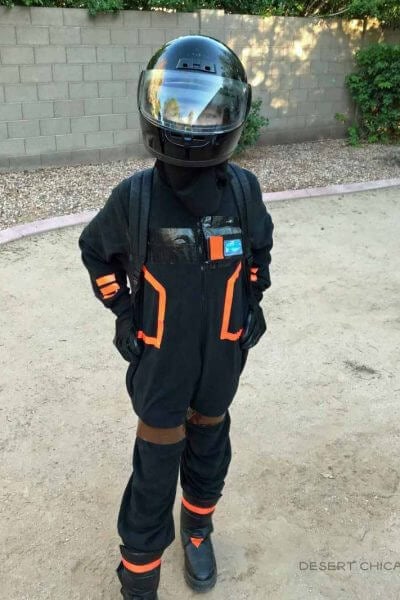 We can't talk about DIY tween boy costumes and leave out Fortnite…so here we are! These Fortnite costumes can be adapted for anyone in the family but tween boys will go crazy for these.
The best part is that most of them are simple to DIY at home! This Dark Voyager Fortnite costume is incredible. If you have a big fan at home this will be DIY HIT!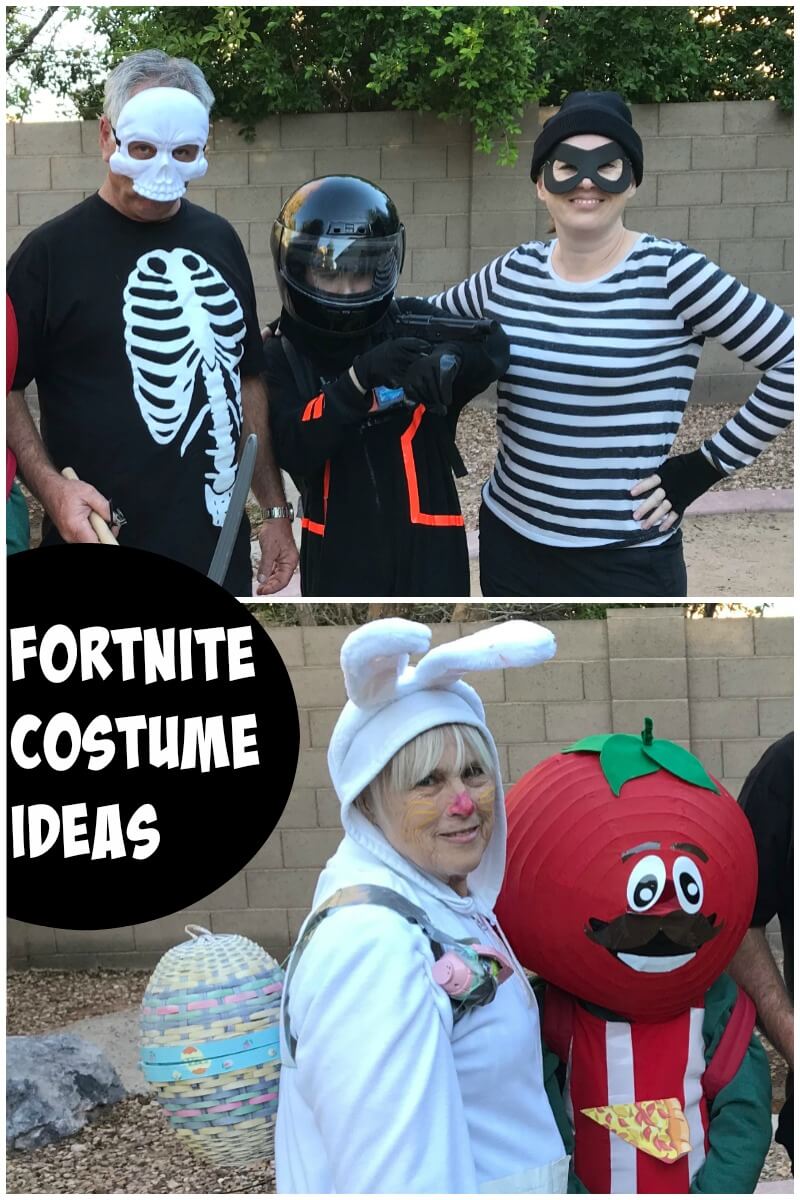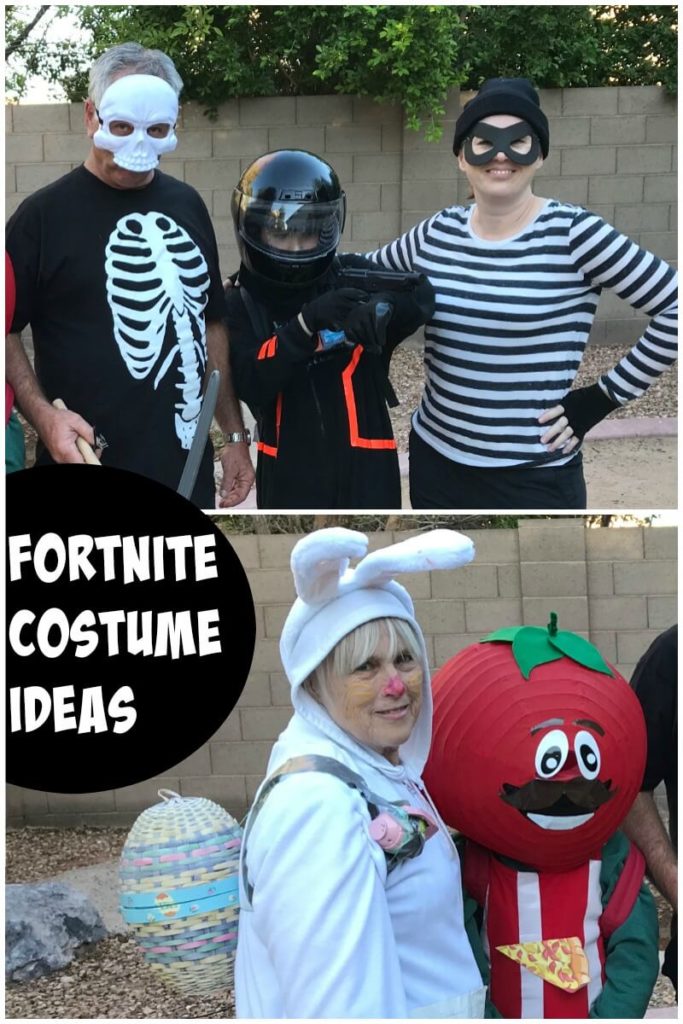 Another Fortnite costume ideas is this DIY Tomatohead costume. It's cute, easy, and perfect to DIY for tween boy costumes when Halloween rolls around.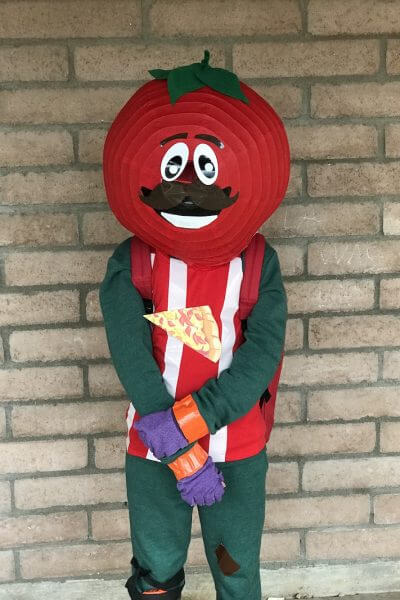 Are you ever really too old or young to love a good pirate costume? This easy DIY pirate costume is perfect for tween boys because you can adapt it to fit any size and give it your own little flair!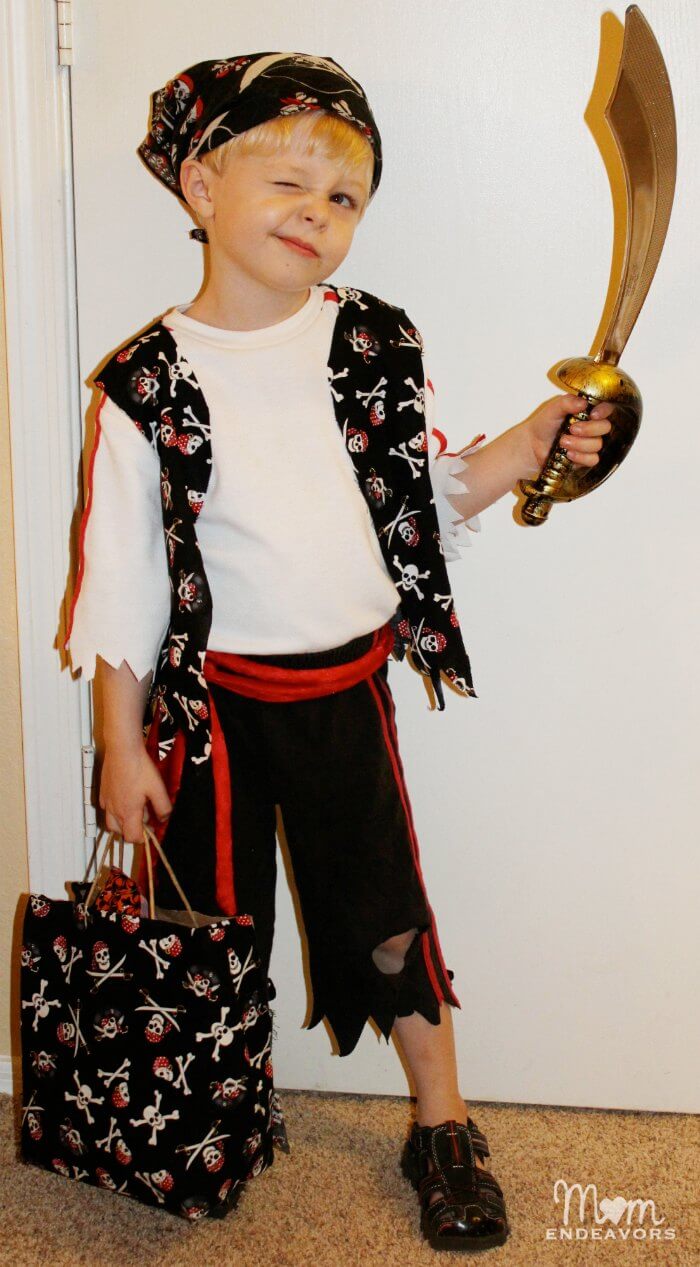 This garden gnome costume is perfect for any age…and it's easy to make everyone their own garden gnome costumes so the whole family can match if you want!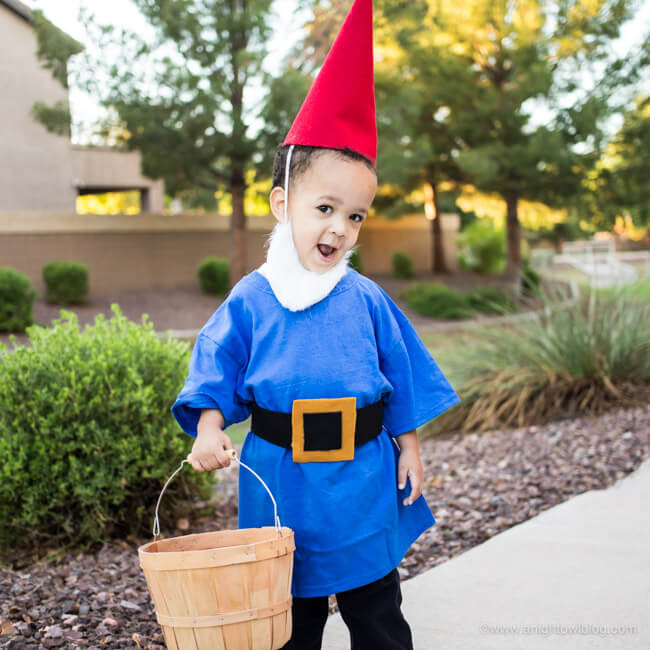 These gator boys costumes are perfect for tween boys at halloween. They're adorable, easy, and there's not a lot of muss and fuss which is usually a big hit with the tweens! Spice it up with a polka dot shirt or let everyone design their own gnome look!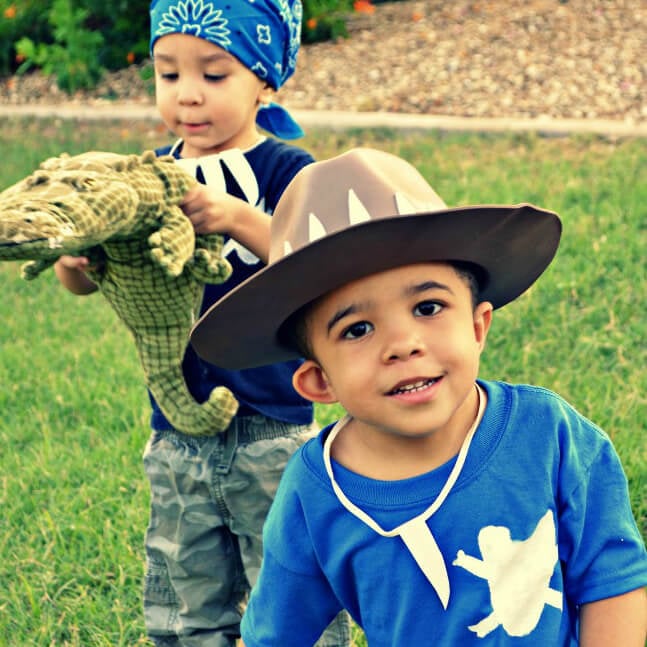 Looking for some more costume ideas?
Check out my Duct Tape Costume RoundUp or DIY Tween Girl Costume Ideas! They're full of equally cute ideas that you could definitely adapt for tweens, the whole family, or little kiddos!