This site contains affiliate links. Please see Policies for more information.
Have you heard it?
The catchy, make-me-smile song that's all over the radio these days?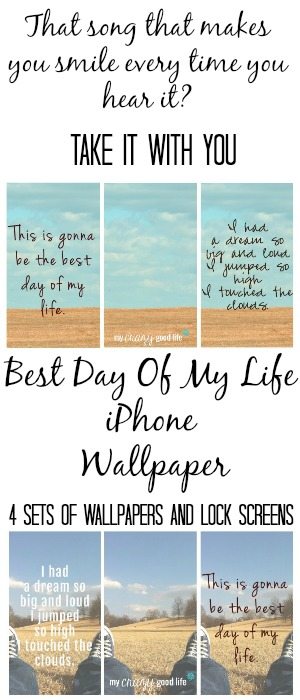 The one that makes me smile every time I hear it?
American Authors: Best Day Of My Life
The only thing I don't love is that you can't take the song with you. Eventually, you have to leave the car or the house and go about your daily business. Wouldn't it be fun to have a reminder in your pocket?
I created these fun wallpapers for you to take your dreams with you everywhere you go.
In the center is an image for your iPhone background, and on each side is a lock-screen image that won't interfere with your clock or slider.
Just click on each individual photo below to download each set of wallpapers to your computer or phone.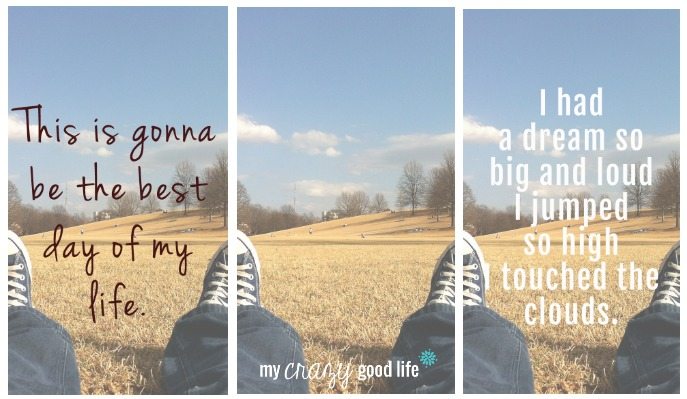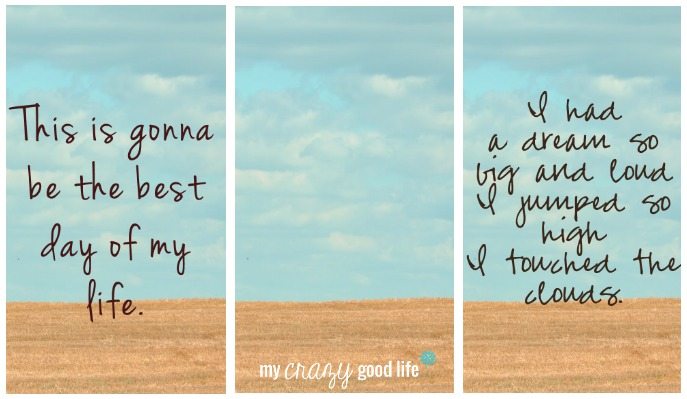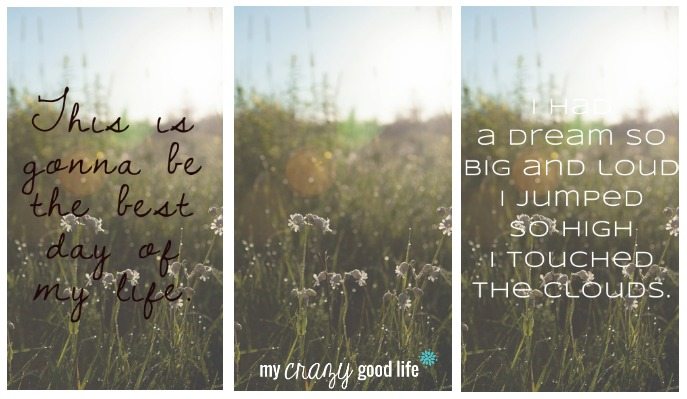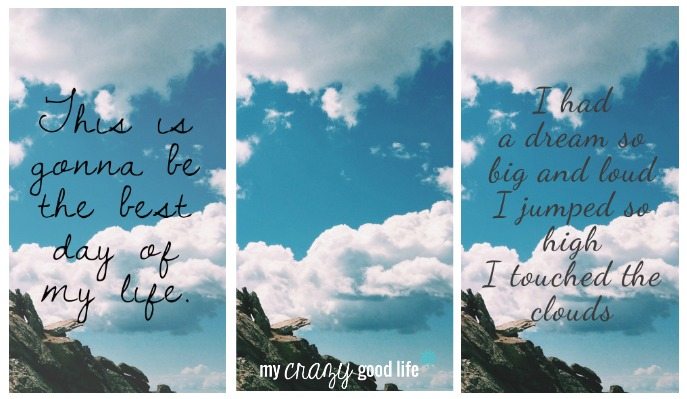 To add these wallpapers to your phone (you'll have to do this once for each image you choose):
1. Open the picture on your phone. Click and hold the image it until "Save Image" pops up. Click on that.
2. Open your camera roll and click on the photo you would like to add as your lock screen or home screen wallpaper.
3. On the bottom left corner you'll see a box with an arrow pointing up. Click that.
4. Click the arrow and then click "Use As Wallpaper" on the bottom right side.
5. On the "Move and Scale" screen, don't adjust the photo. Just click "Set."
6. Set the image with words as your lock screen (where you unlock your phone) and the image without words as your home screen (the background for your apps).
If your Parallax feature is turned on, this wallpaper may be automatically resized. To fix this, head to Settings > General > Accessibility > Reduce Motion > Turn ON.
What are you dreaming about today?