This site contains affiliate links. Please see Policies for more information.
Do you read product labels? Have you seen gellan gum listed as an ingredient in some of your packaged foods? As a part of our Learn About Food series, I've partnered CP Kelco–maker of gellan gum–to bring you this article, which takes a closer look at this nature-based ingredient and answers the following questions:
Is it good for you?
Is it Vegan?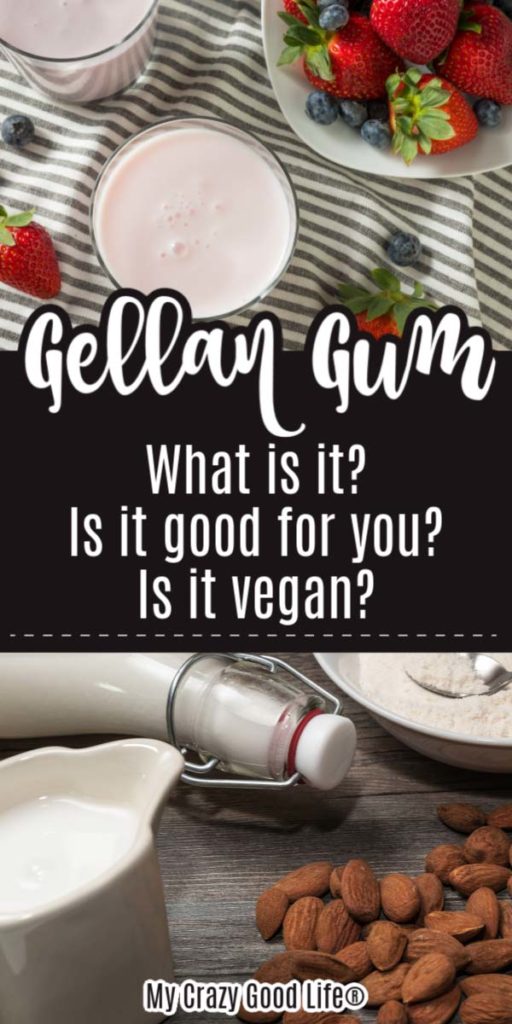 What is gellan gum?
Let's start with the basics. Gellan gum is a nature based ingredient produced by bacteria during fermentation. Fermentation is the same process used to make kombucha and beer. It's a water-soluble fiber that has many uses, and it's used in many processed foods.
It has been around since the 1970s, and it was first discovered in a pond on a lily pad.
Tamari and coconut aminos are examples of other products that use fermentation to make a substitute for other products.
What is gellan gum used for?
Gellan gum has the unique ability to keep common food and beverage products from settling and separating. It's used in many foods, drinks, mixes, and products because it helps keep them looking their best.
For those of you who have a thing about the texture of your food, you have this product to thank for a smooth consistency in a lot of store-bought foods. Foods like almond milk, drinking yogurts, and vegan gummy bears have gellan gum.
Another use for this product is to help stabilize minerals, vitamins, and other nutritional additives in food and drinks. That means when you drink or eat something that has nutritional additives, you get an even amount throughout instead of the additives settling at the bottom of the bottle or container.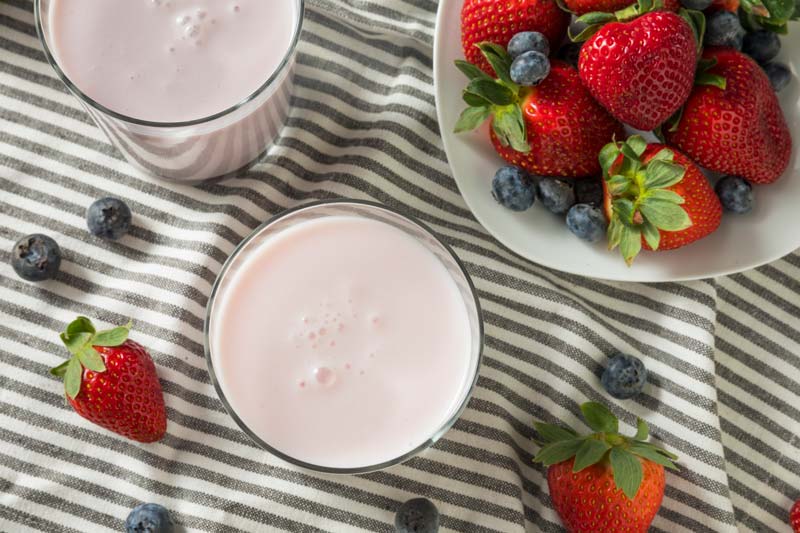 How is gellan gum made?
Gellan gum is made from bacteria found in nature. First discovered in a pond on a lily pad in Pennsylvania in the 1970s, it was thought to be useful in a similar fashion to agar or guar gum.
It is still made by using bacteria. It's multiplied and grown using bacterial fermentation. Like the processes used in winemaking, bread making, or even kombucha scoby, bacteria cells convert food nutrients into larger molecules. The gum is collected, dried, and then crushed into a powder so it can be added to any product.
Is gellan gum vegan?
Gellan gum is vegan and gluten-free. It helps make vegan friendly products look and feel like their non-vegan counterparts.
It's used in soy milks, non-dairy cheeses and yogurts, and other similar items to help give them the appropriate texture. It is naturally derived from plant-based ingredients, so it's can be used in vegan and vegetarian diets. In fact, it is popular in those types of products so they can more closely mimic the proper texture and look.
Because it is vegan, it can be used to make all kinds of allergy friendly gummy candies. Those products can then be marketed as vegan, halal, and kosher.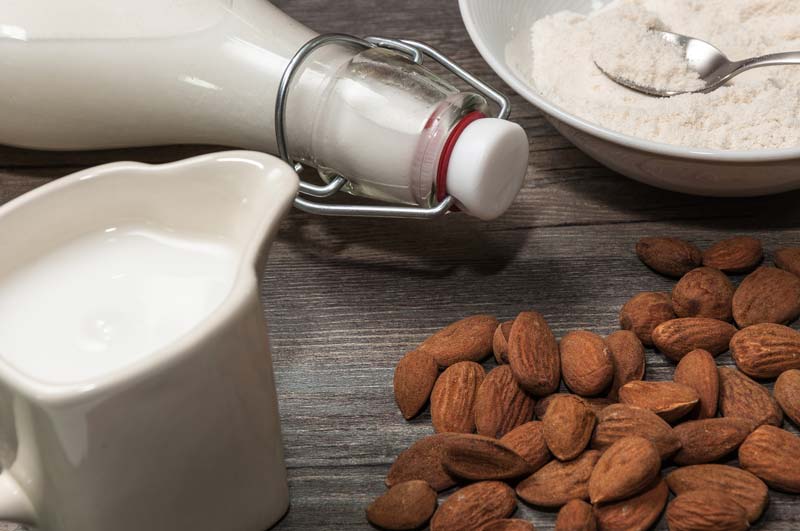 Is gellan gum a safe food additive?
This is a product that has been in regular use for more than 30 years. It's approved by the FDA in the United States as well as approved by the European Union counterpart for use in food and drinks.
Since it is a food additive and gelling agent, it works to keep vitamins and minerals stabilized in beverages and foods.
This is also an alternative to gelatin, so it's wonderful for those who are looking to cut animal products from their diet!
Want to learn more about food?