Ummmm guys.
This is delicious. Super decadent and rich. So not 21 Day Fix friendly.
But your kids will love you if you make it. Like, even more than they already do. I promise. It's the perfect breakfast to make the morning after a super fun sleepover.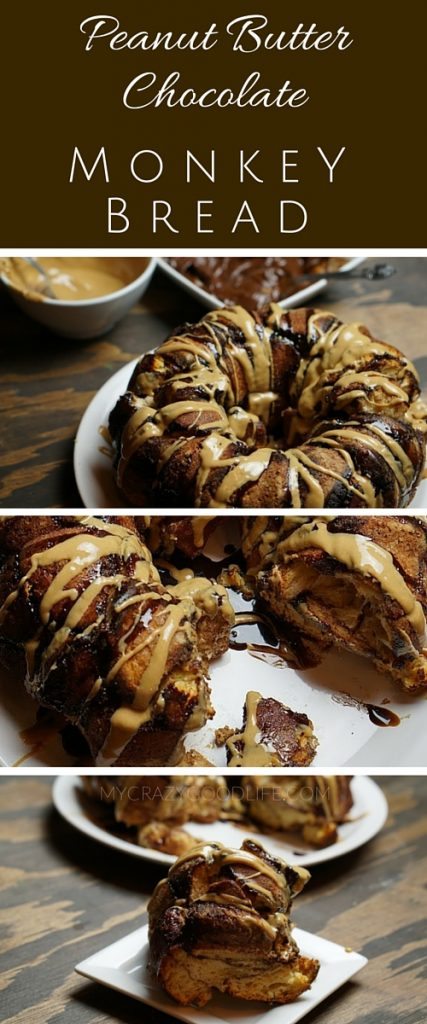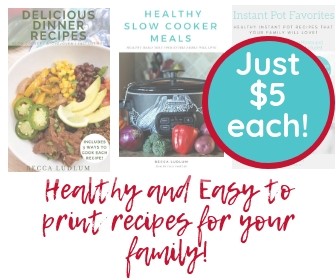 MY OTHER PROJECTS
Ingredients for Peanut Butter Chocolate Monkey Bread
1⁄2C sugar
1t ground cinnamon
2 16oz cans refrigerated biscuits
1⁄2C creamy peanut butter, melted
1⁄2C semi sweet chocolate chips, melted
1⁄4C butter, melted
Instructions for Peanut Butter Chocolate Monkey Bread
Preheat oven to 350F. Grease and flour bundt pan. Set aside.
In a large Ziploc bag, shake together sugar and cinnamon.
Cut refrigerated biscuits into quarters. Add biscuits to the cinnamon sugar mixture inside the bag and shake until coated.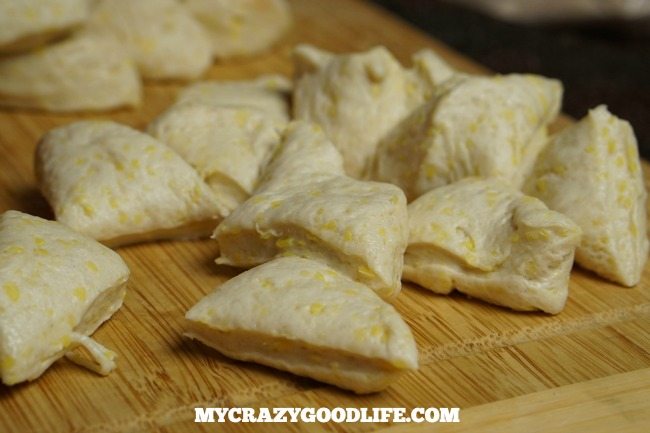 Place half of the sugar coated biscuits into your bundt pan.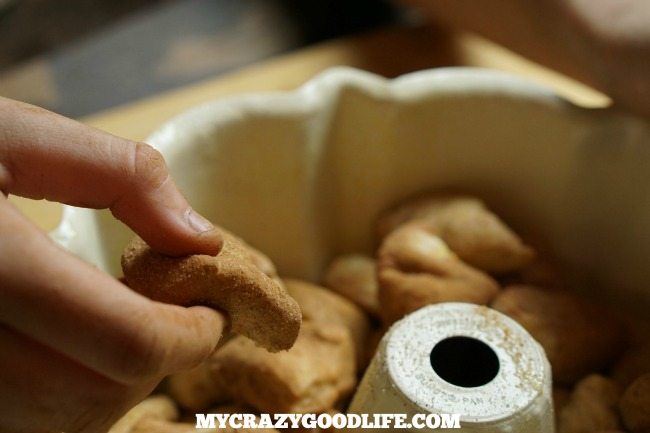 Drizzle with half of the melted chocolate, half of the melted peanut butter, and all of the melted butter.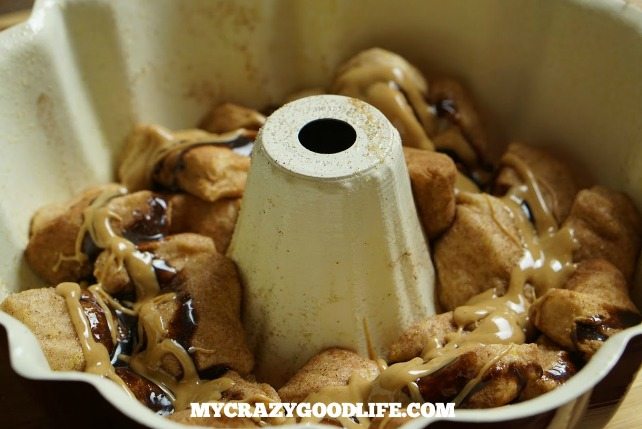 Add the other half of the coated biscuits to the top of your bundt pan.
Bake for about 30 minutes, or until the biscuits are cooked all the way through. After removing from the oven, allow the bread to cool for 10 minutes before turning your pan over to release the bread.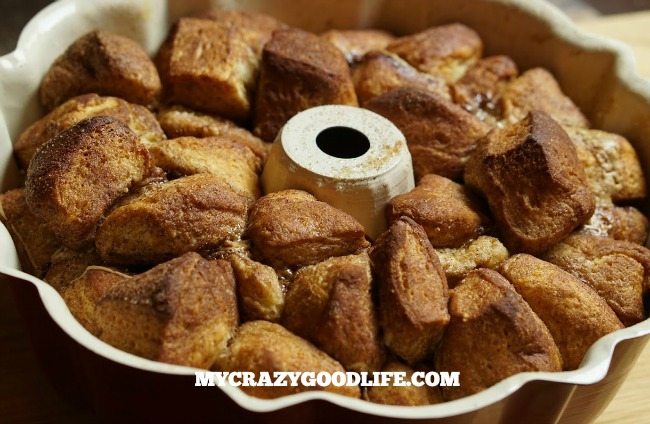 Drizzle with remaining melted chocolate and peanut butter.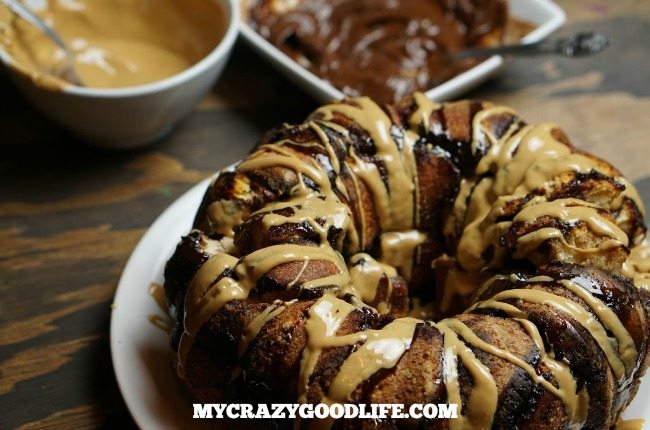 Try to not eat the entire thing before you wake the kids up.