This site contains affiliate links. Please see Policies for more information.
Nowadays we use mason jars for all kinds of things. Drinks, decor, canning, salads, and more! The possibilities are truly endless. With this great tutorial you can make painted mason jar glasses that have a beautiful stained glass effect.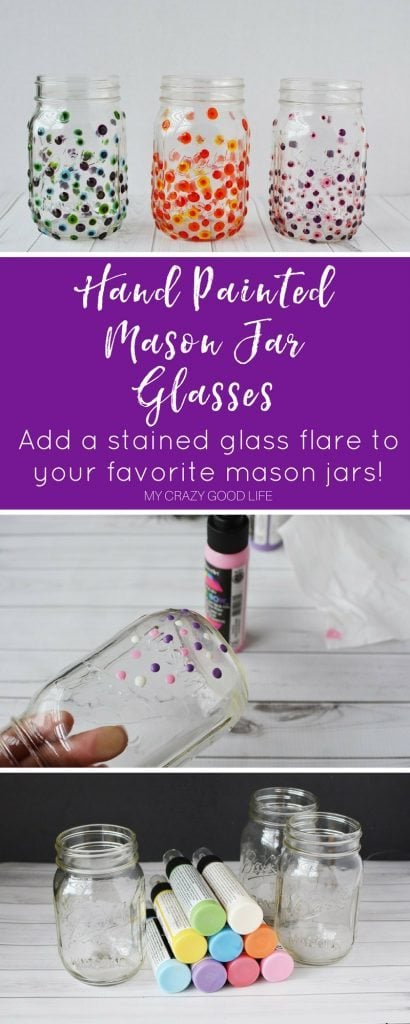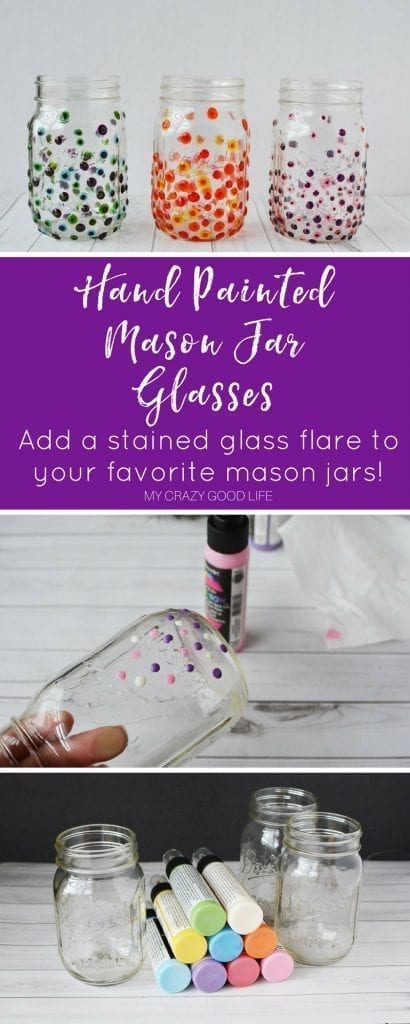 Fill up these lovely painted mason jars with salads, drinks, treats, gifts, and anything else you can fit in there! These would look great in a gift basket and even better in your craft room for holding pencils, pens, paintbrushes, etc.
If you want to fill up your painted mason jar glasses with a tasty margarita, or a berry bourbon cocktail, you can even get straw lids now! They make it easy to convert your beautiful jars into the perfect drink vessel!
Painted Mason Jar Glasses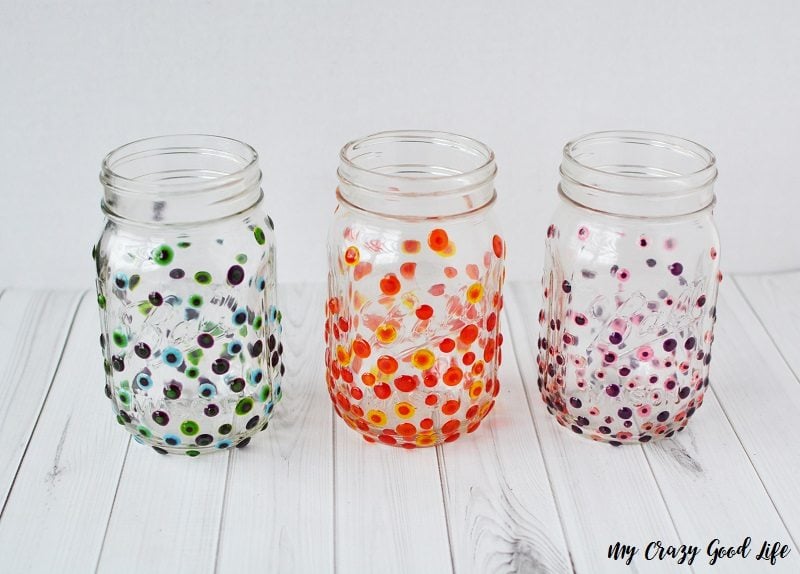 Materials Needed to Make Painted Mason Jar Glasses:
Mason Jars
Americana Gloss Enamels in the following colors
Jar 1: True Red, Bright Orange, Bright Yellow
Jar 2: Citron Green, True Blue, Dioxazine Purple
Jar 3: Royal Fuchsia, Dioxaizine Purple, White
Rubbing Alcohol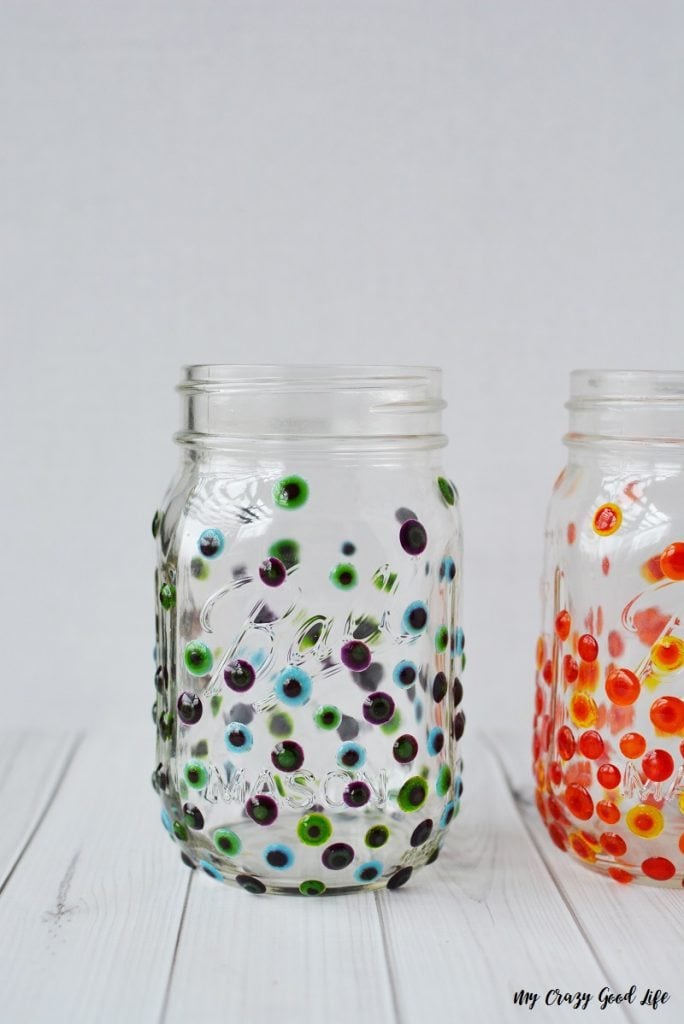 Directions For Making Painted Mason Jar Glasses: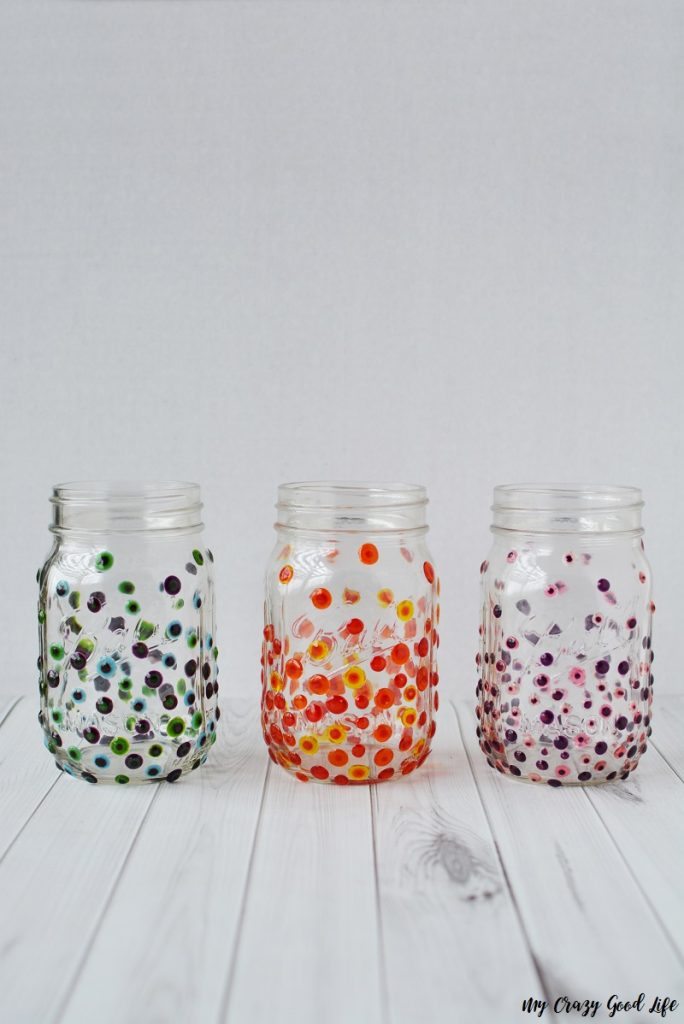 Wash and dry your mason jars and wipe the outside with rubbing alcohol. Set aside to dry.
Begin to place small dots, about 1/4″ in size on the jar. Start with one single color and then continue to add a second and then third color, if desired, on top of the existing dots.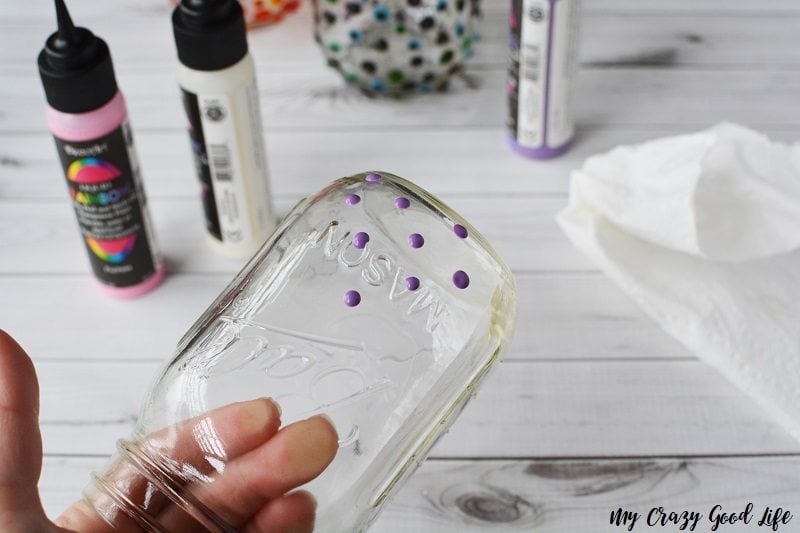 If you get a "crazy dot" that isn't up to your liking, too large or not circular, just wipe away with a damp paper towel.
Repeat with the other jars and colors.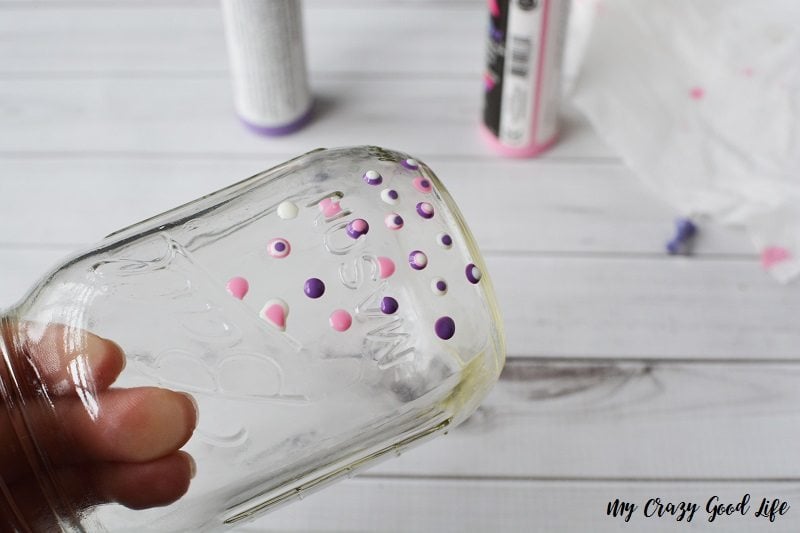 Allow to dry 4 days.
Place in a cool oven on a baking sheet, set temperature to 350 and once oven comes to temperature, bake for 30 minutes. Cool with oven door partially open.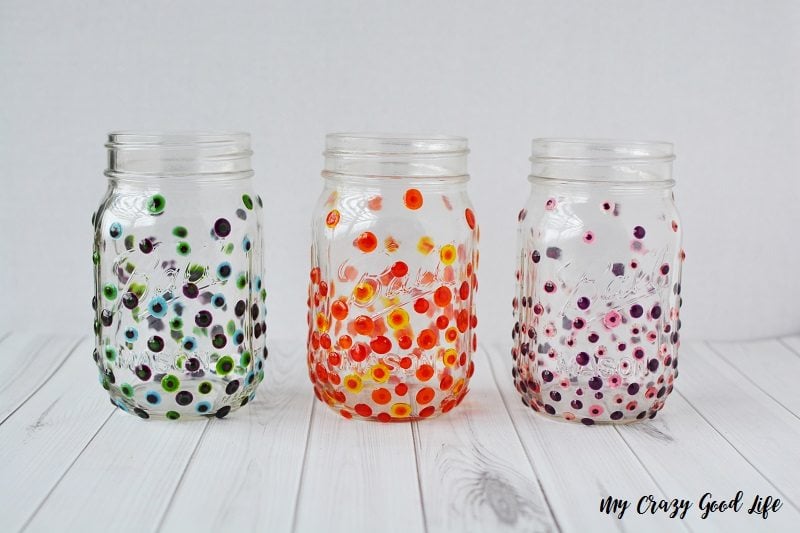 This will make your jar dishwasher safe, but do not allow the paint to come in direct contact with food.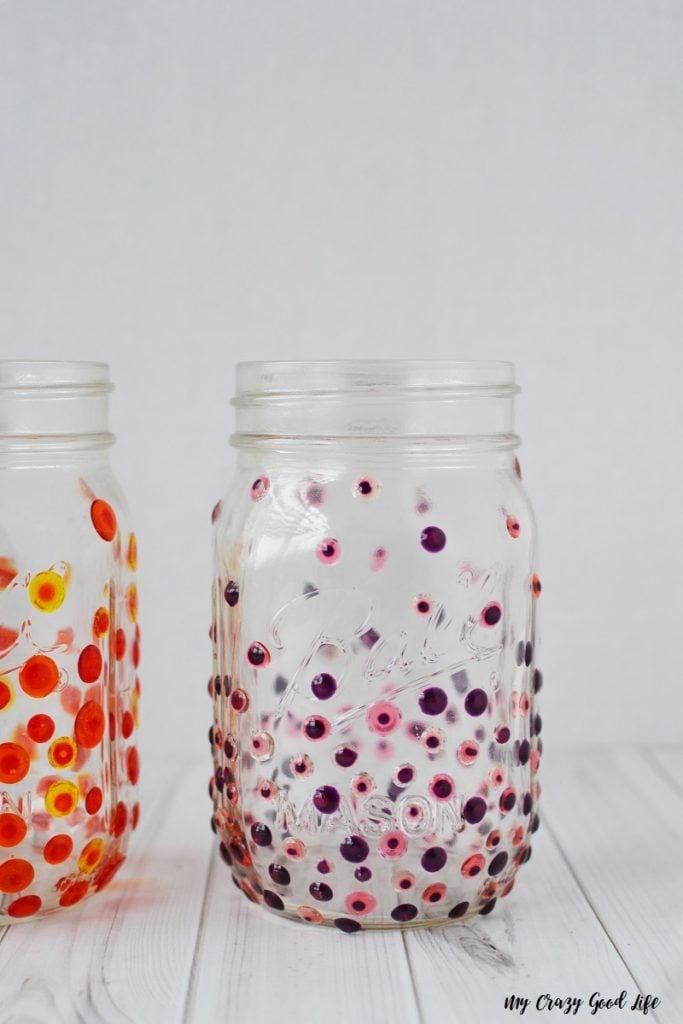 Save
Save