This site contains affiliate links. Please see Policies for more information.
This post is sponsored by Life 360. The apps in this list were chosen by me, and all are downloaded onto my personal phone (that means I use them myself!).
Did you or your teen just get a smartphone? Congratulations! Your life will never be the same.
As someone who has had a smartphone for several years and often writes about apps, tips and tricks, and accessories on iPhoneLife.com, I'm happy to share with you what I think are the first five apps to install on your new smartphone. Or your teen's new smartphone. They're for everyone.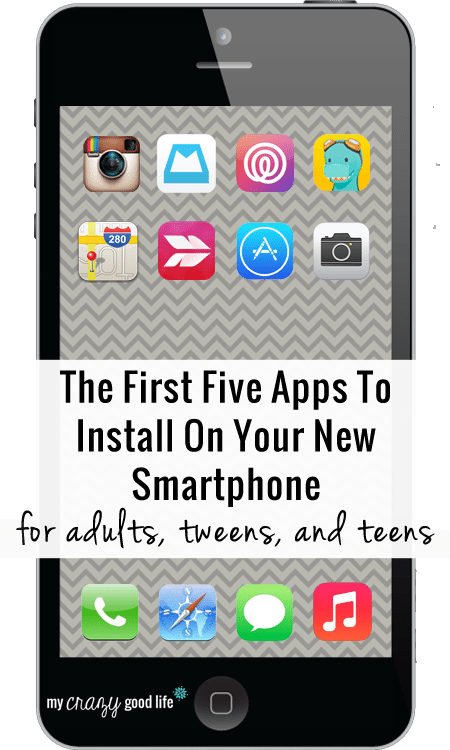 1. Instagram (Apple and Android) The social media network with the least amount of stress (in my opinion) is Instagram. Take a photo and post–that's it. You don't have to think of a witty status update to go with it, and it's easy to double-tap a picture to show that you like it. Instagram is huge with tweens and teens right now, too. For more about Instagram, see this article by Tween Us.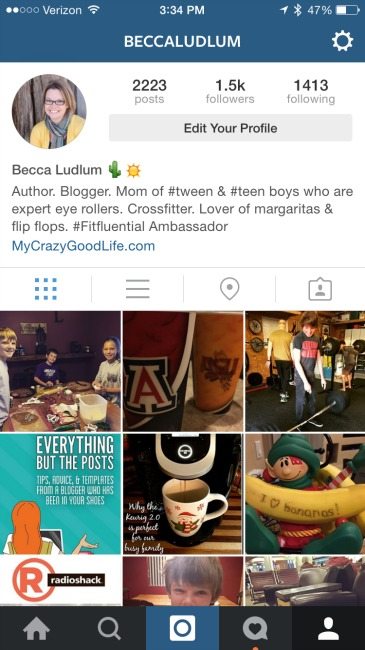 2. Timehop (Apple and Android) If you take photos with your smartphone or you're using Facebook, Twitter, Instagram or Flickr, Timehop is an app that you'll LOVE as much as I do–I know it.
Here's a photo that Timehop pulled for me from 5 years ago today on Facebook: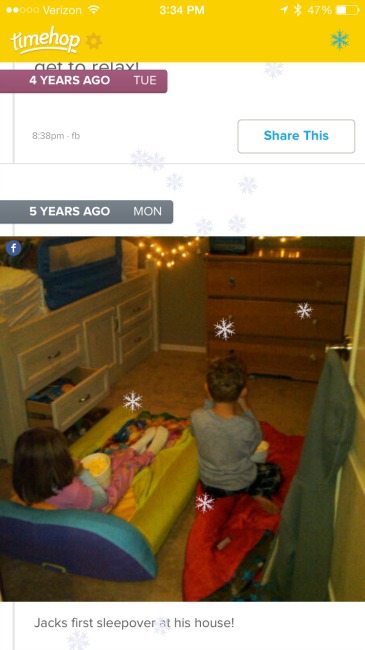 And several that they found from my Camera roll that I took one year ago today. I am fairly certain that I wouldn't have remembered these fun moments if it weren't for Timehop. They make me feel a little less guilty about taking so many pictures.
3. Life 360 (Apple, Android, and Windows) This is one that you and your friends/family will want to download–it's definitely not just for people with children. Keep in touch through the messaging feature of this app, and even check in quickly. There are some of the ways I use Life360:
To quickly (one touch, actually) check in with friends when I'm heading to check out an item from CraigsList and when I'm on my way back
To find friends in a crowd
To find the boys and my husband at an event, like finding Jack's soccer game in the middle of a busy field of 20 other soccer games
Michael can see where I am on the road while I'm driving to pick him up from school, and makes sure he's out front when I get there
I can see my family's location and let them know I'm ok by tapping Check In. I can also send an alert to my family if I need help by tapping Panic. The app will give me 10 seconds to cancel the panic message and then go ahead and send a text, email, and voice call to each of the people in my family circle letting me know I need them.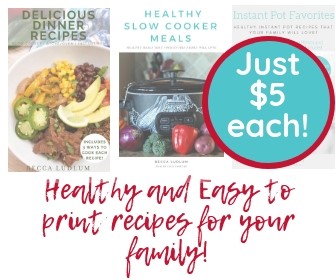 Michael is in Las Vegas visiting a friend right now, as you can see: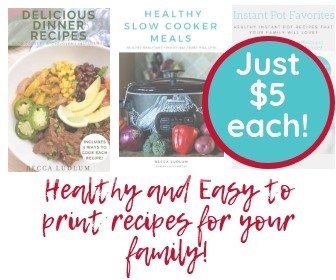 Like I said–Life 360 definitely isn't just for people with children.
4. Skitch (Apple and Android) One of my newest favorite apps is Skitch, made by the creators of Evernote. If you're visual like me, or trying to explain something to a visual person, Skitch might be your new best friend. Easily add text, editing marks, and other symbols to visually explain a concept right from your device.
Last week while I was in New York I took a picture of the icicles hanging from my Uncle's roof. I asked Jack if he knew what they were: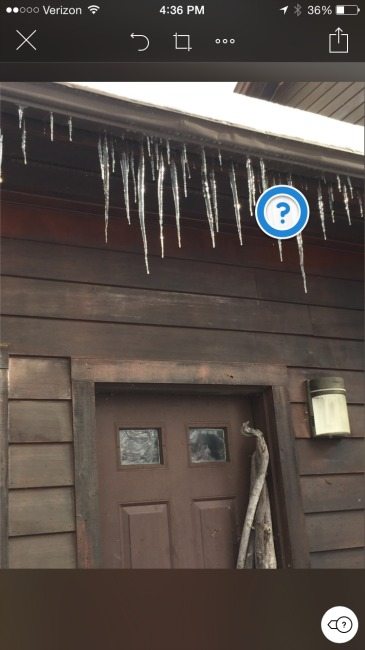 This photo editing app is simple and easy to use, making it my new go-to app for helping me to explain concepts right from my smartphone.
5. Mailbox (Apple and Android) If you're like me and don't like checking multiple email accounts every day (but have multiple email accounts to check), Mailbox is for you. If you have way too much email to manage and need a way to delegate your tasks so you don't forget about replying to important emails or worry about missing deadlines, Mailbox is also for you.
At first glance, Mailbox looks like an ordinary inbox. But it's very different.
For each email I receive, I can choose to keep it in my inbox, file it into another folder, defer it until a future time, or archive it–all by swiping the message to the right or left and then choosing an option.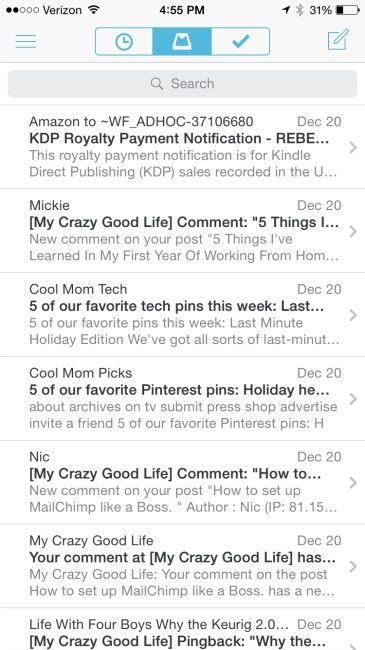 When I choose to defer an email, I have a choice to defer it for a few hours, a day, a few days, a month, or for three months. You can change your dered time settings within the app.
As you can see here, I have a few emails that I have deferred until Monday morning (they'll pop back into my inbox like new mail), and two that I have deferred until after the holidays.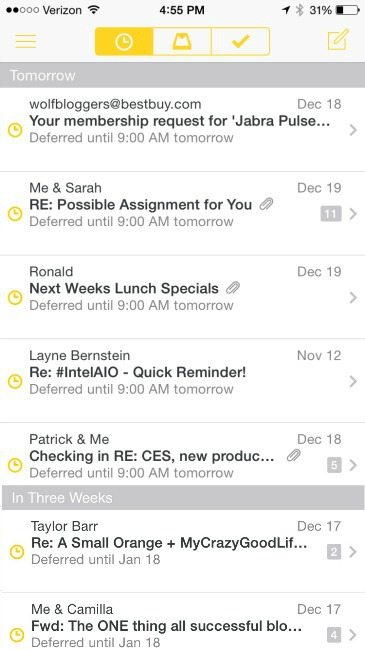 Currently, Mailbox is for Gmail and Cloud users, but more platforms are coming soon.
Tell me… what is the #1 app that you recommend downloading onto a smartphone?