This site contains affiliate links. Please see Policies for more information.
As someone who earns a living online, fast and reliable internet is a non-negotiable. I need to know that when I head into my office for the day, I can get as much work done in as little time as possible. Waiting for websites to load isn't something I have time for.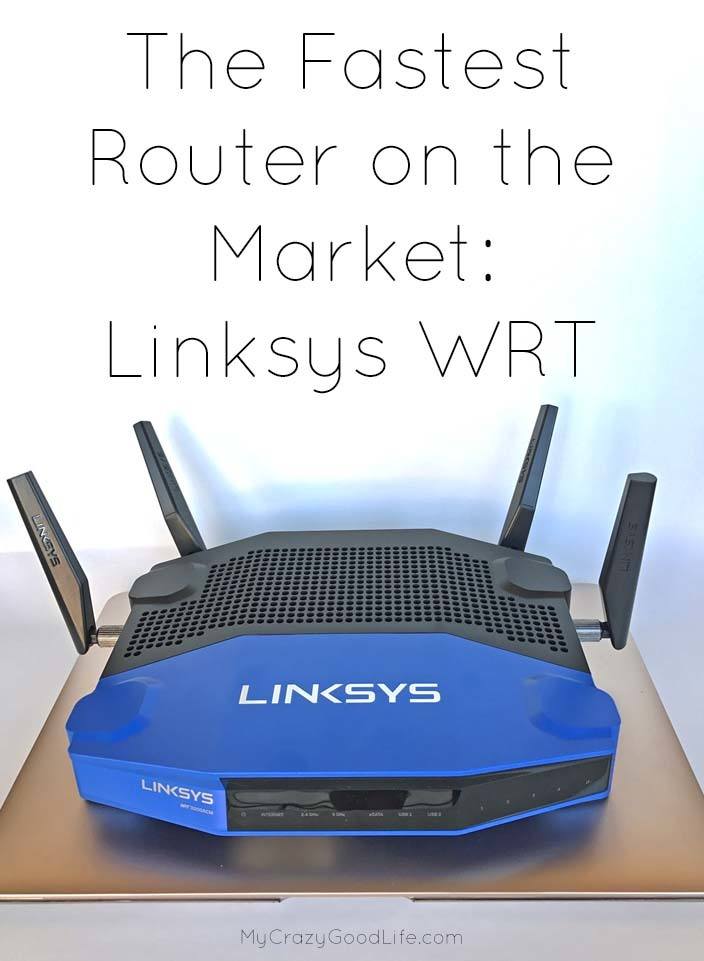 Enter the Linksys WRT router. In tech-speak, it's the WRT3200ACM MU-MIMO Gigabit Wi-Fi Router and it's powered by Tri-Stream 160 technology–in "my speak," this means that it will double the bandwidth in your house. It's the fastest router on the market today, and it covers a large amount of square footage.
We love the dual-bands, it's definitely our favorite feature of this router. The network closest to the router gets faster speeds, and the network that is farther away gets slower speeds, but… it reaches farther. My boys' bedrooms are on the other side of the house, so they appreciate that even the "slower" network is pretty fast!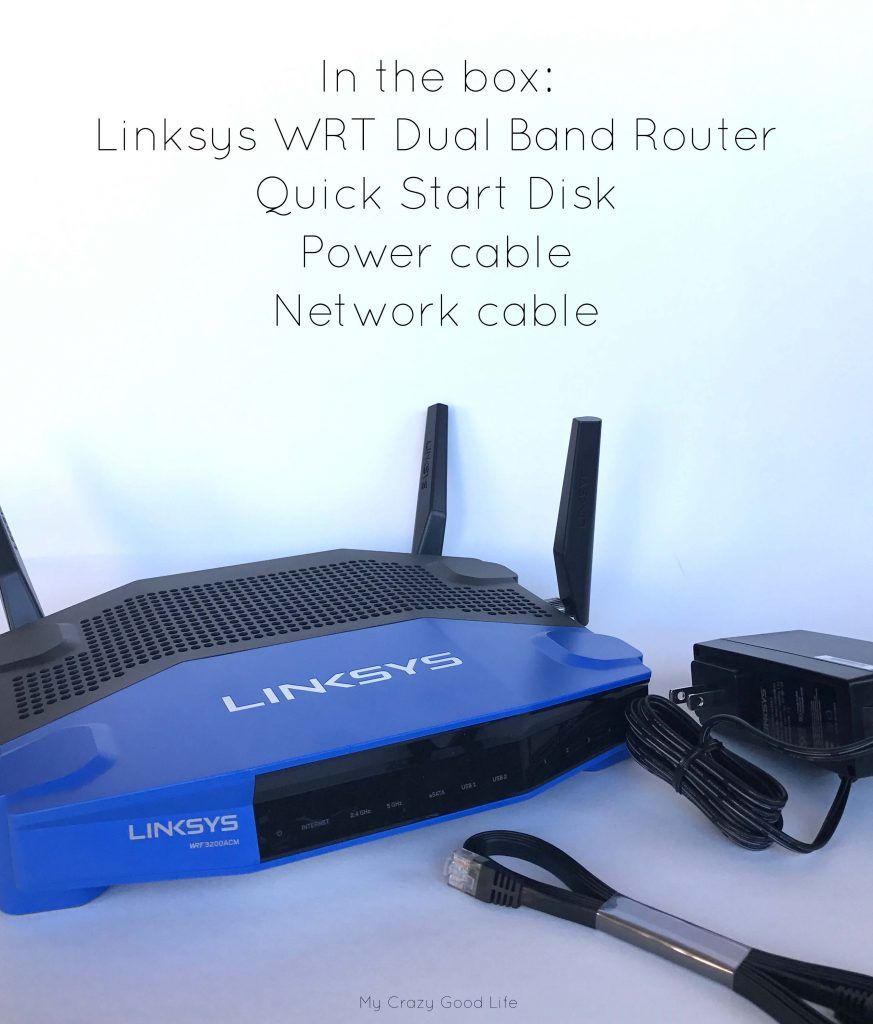 Here's a little more about the technical aspect of the Linksys WRT3200ACM:
• 1.8 GHz CPU for high-powered performance
• MU-MIMO technology for high-speed Wi-Fi to multiple devices at the same time, same speed
• Open-source ready with OpenWrt and DD-WRT® for complete flexibility and customization of functions,
• Upgraded Smart Wi-Fi app to manage and monitor your home Wi-Fi from a mobile device, anytime, anywhere
• 256MB Flash and 512MB of RAM Memory
• 4 Gigabit Ethernet Ports
Investing in your home network is kind of like buying tires–it's SO very important, but difficult to do because it's not something that you think about often. But that's what you're paying for–the ease of not having to think about internet in your home. The convenience of having 10-15 devices connected at once, all doing their thing–as they should.
How many devices do you have connected in your home? I bet it's more than you think.
Smart TVs/Smart Media Devices such as Apple TV/Fire Stick, etc.
Smartphones
Tablets
Gaming Systems
Kindles and other ebooks
See how quickly those devices add up? They're all pulling from your wifi–this is why it's important to invest in a great router.
To learn more about the Lynksys WRT router, visit Best Buy.
This post is sponsored by Best Buy. We received products in order to facilitate this review.