This site contains affiliate links. Please see Policies for more information.
Michael's birthday was last week, and he asked to have his party at the local airsoft course, Toxic Airsoft. Yes, An airsoft birthday party.
I'm not a fan of my 11 year-old running through the desert wielding an airsoft gun, but the players wear face protection and there is a list of rules about a mile long. Airsoft has been popular within the past year or so – I don't know what the pull is, but all the kids are talking about it. For those of you who don't have tween and teen boys, airsoft is similar to paintball, but not as messy. Small round pellets are shot out of a compressed air gun. At targets. Or other people. On purpose.
So… being the super cool Mom I am, I called the owner of Toxic Airsoft hoping he would tell me that Michael and his friends were too young to play. He kind of talked me into letting Michael have the party there. He said that on the weekends, an average of 30-50 people show up to play. He said it's fun, and the kids can play with adults – no doubt about it – because the rules are made for everyone. It's safe.
Ok, enough with the words already. I know you just want pictures.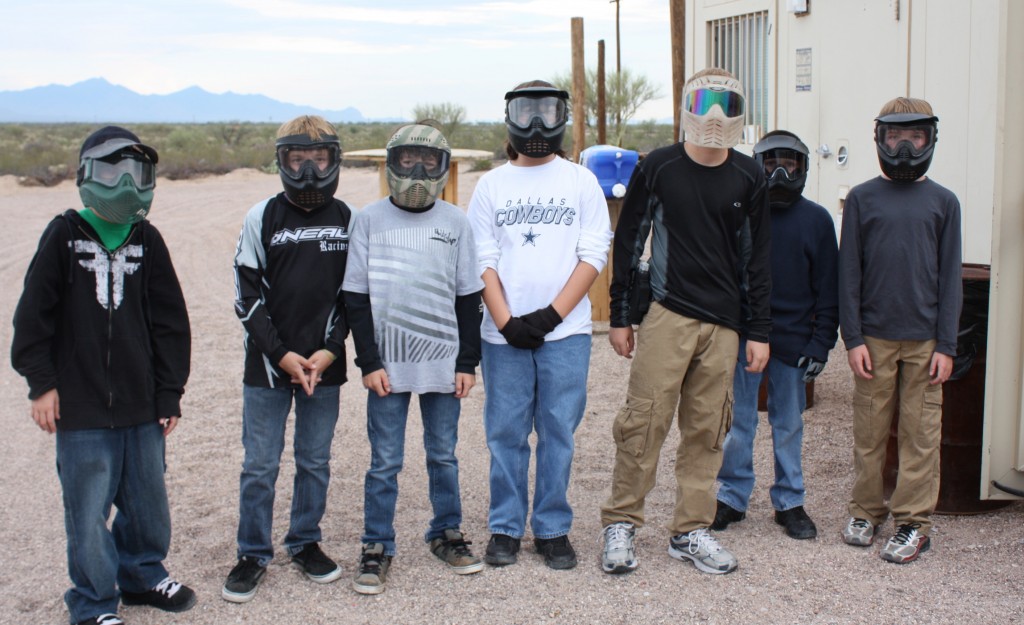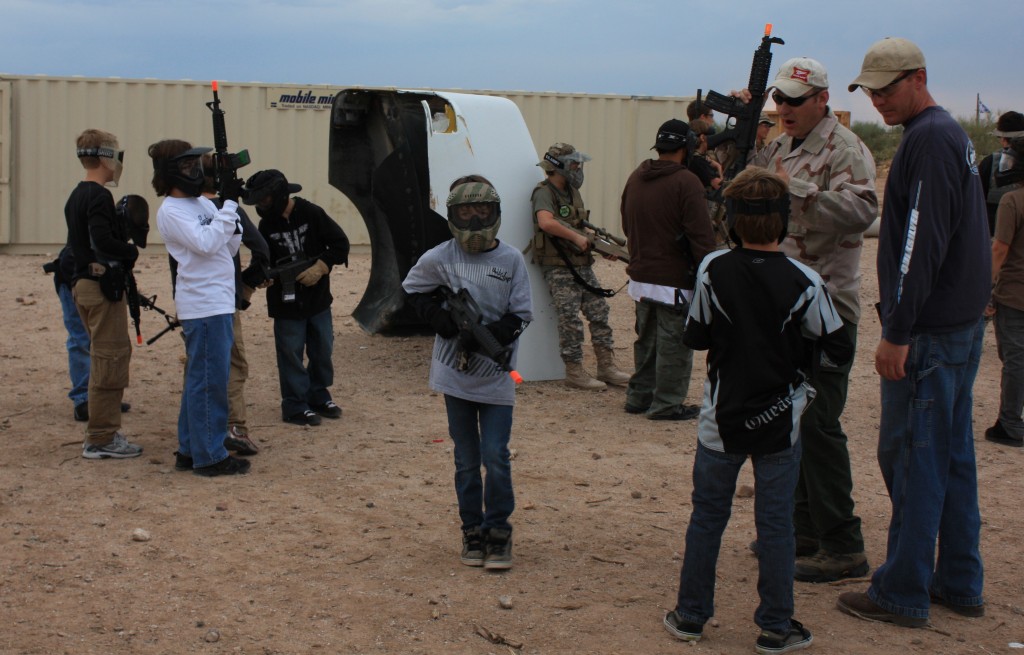 Just before the first game started. The group played mini-games that lasted about 20 minutes each. Once hit, the players raised their guns in the air and walked off the playing field.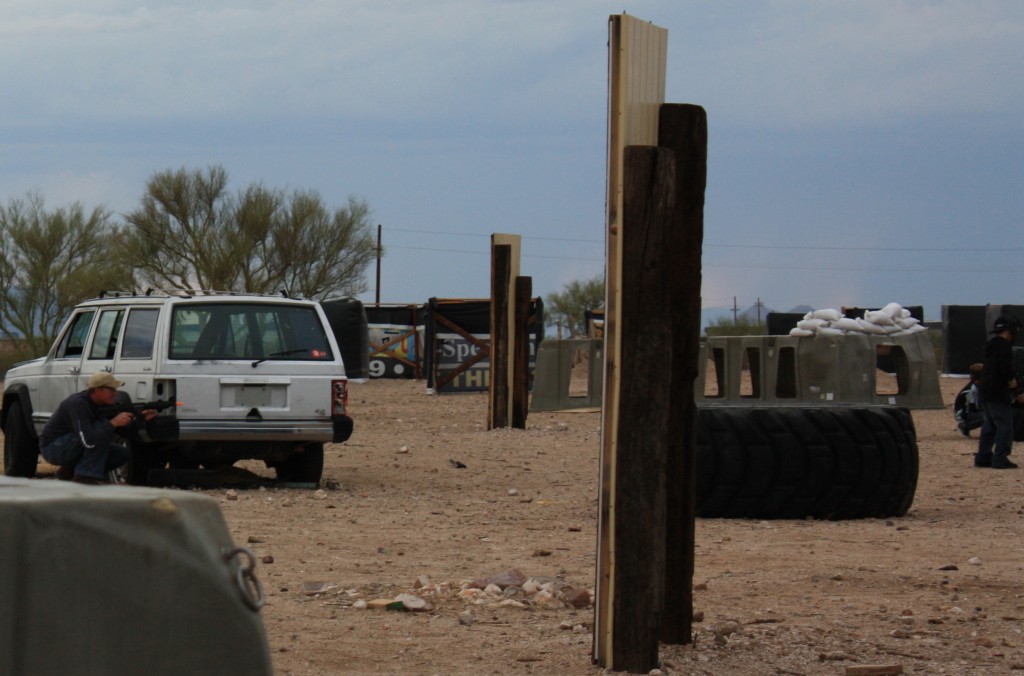 The playing field had cars, bunkers, and even a helicopter for the players to hide behind.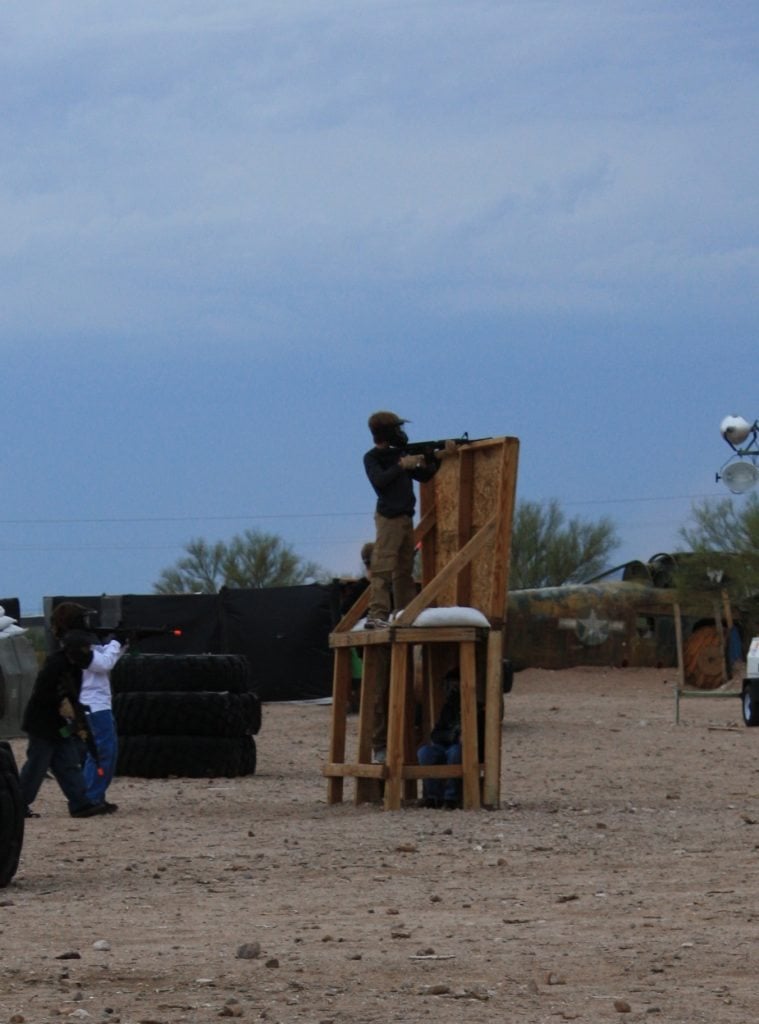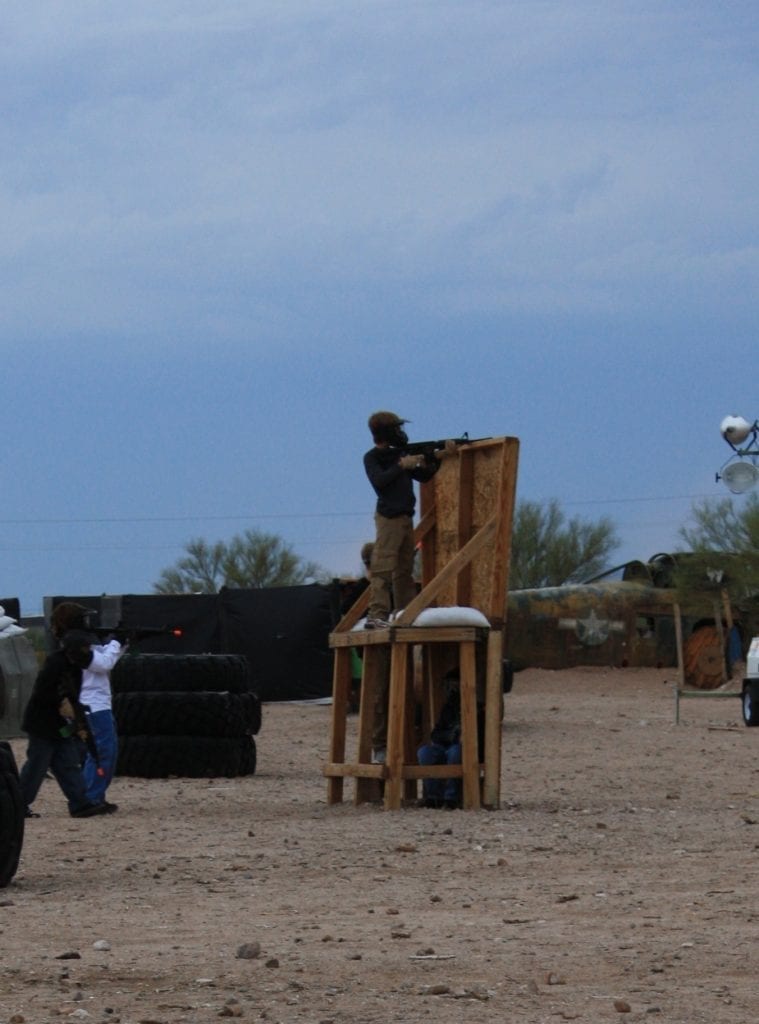 There's the birthday boy!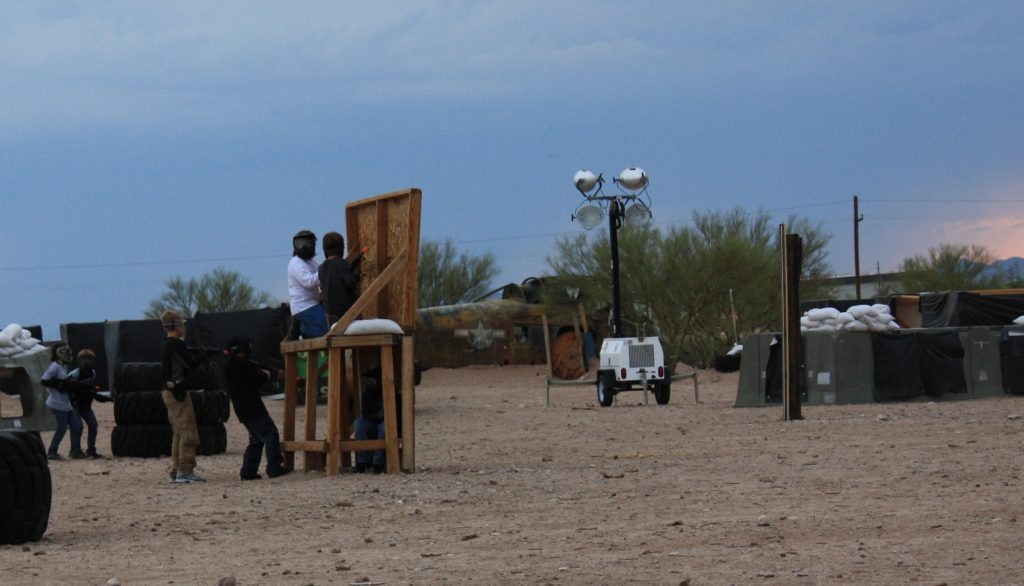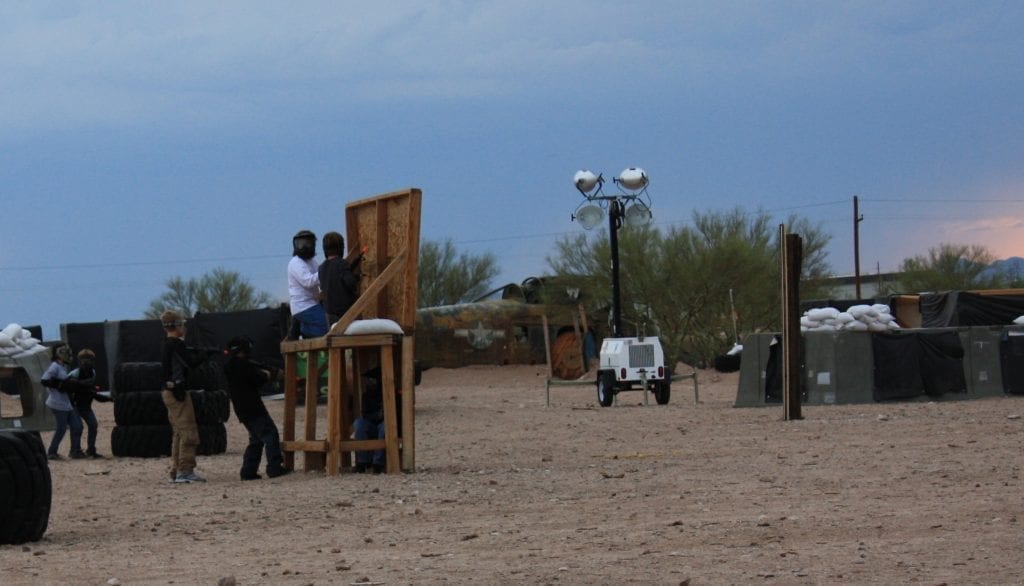 Their first defeat!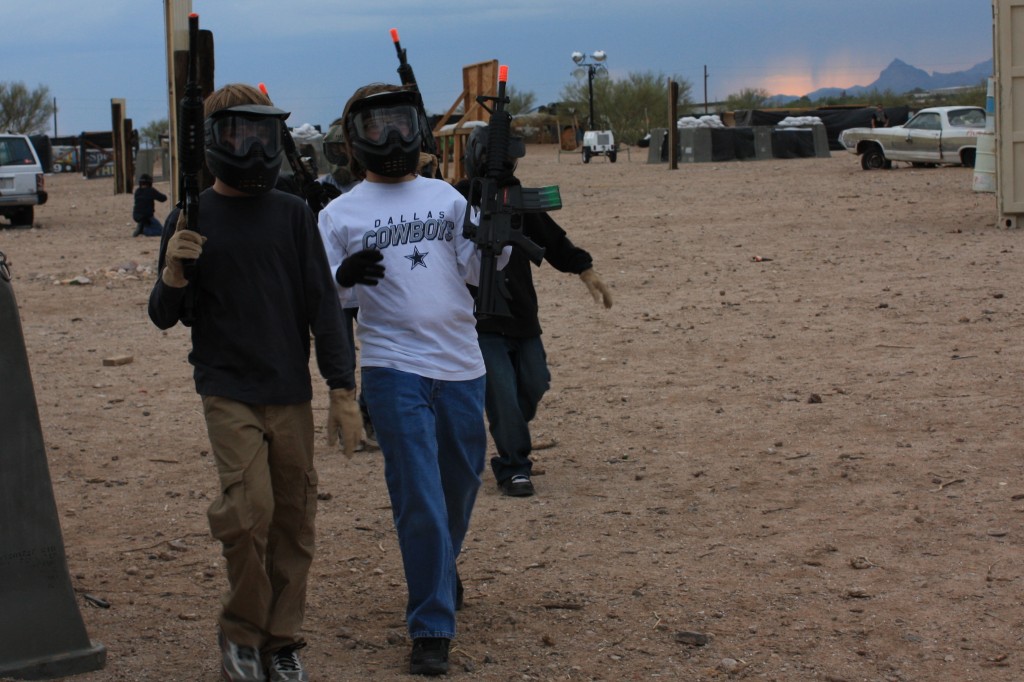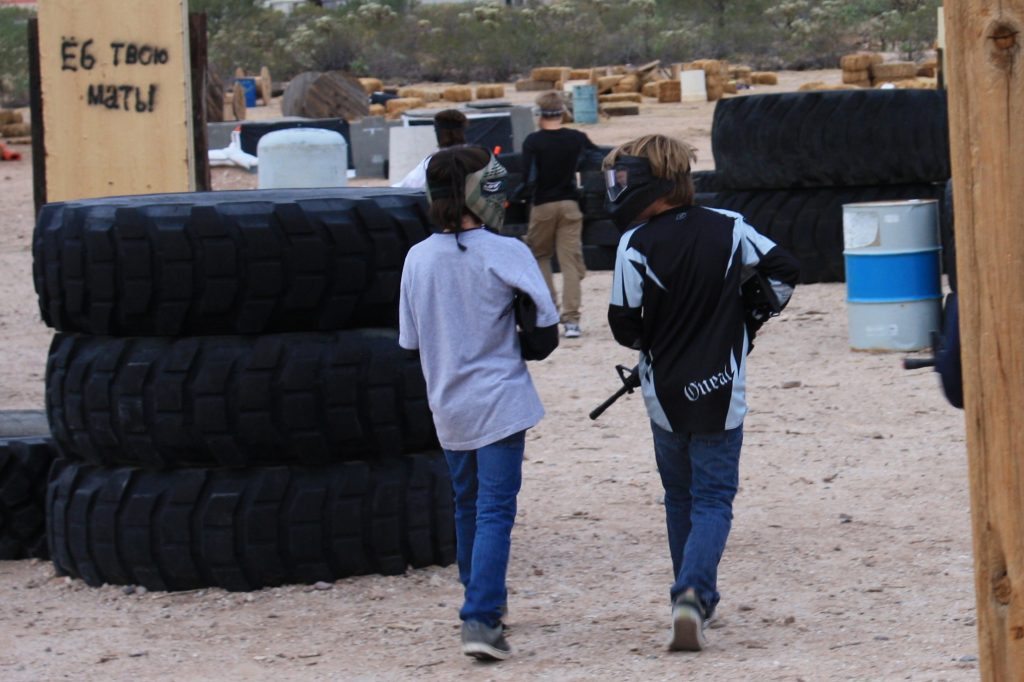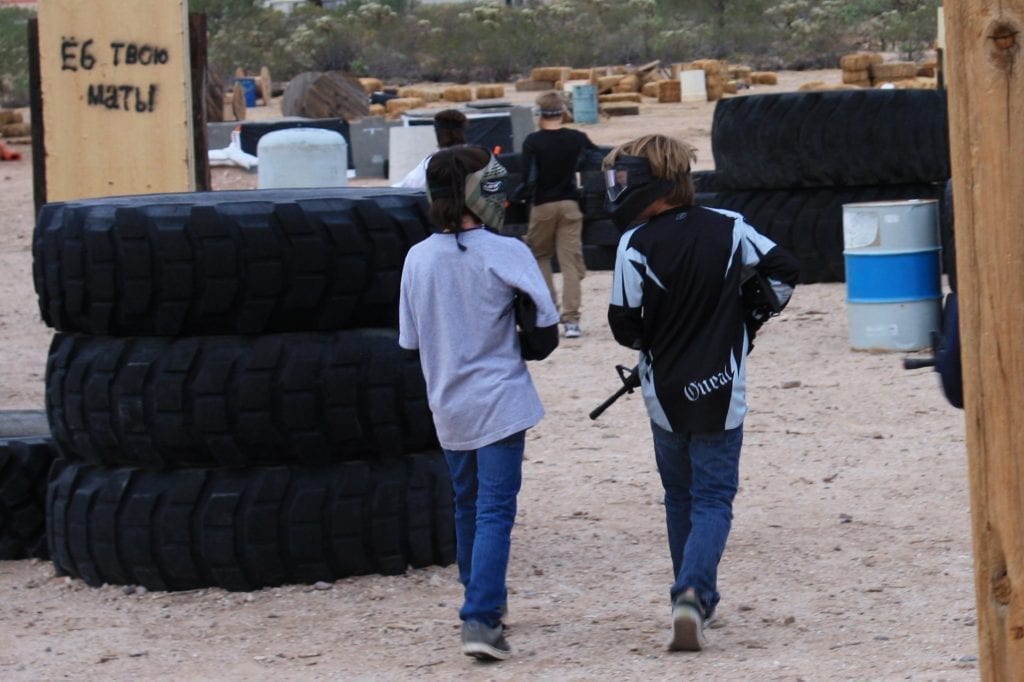 Obviously none of the pellets hurt too bad, because they all went out for the second game…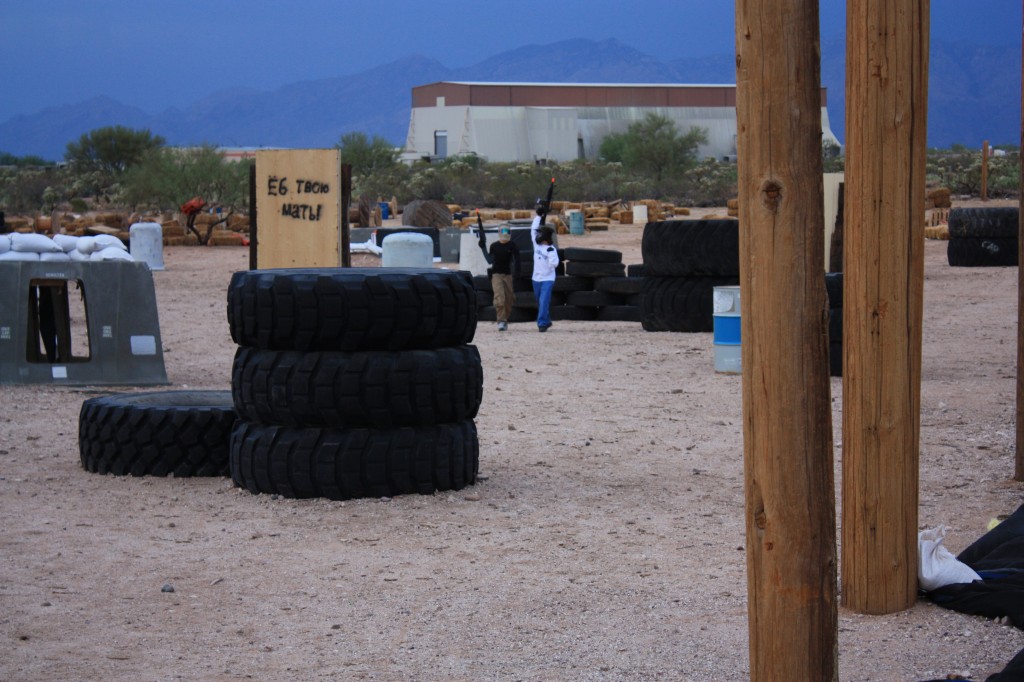 …and were quickly shot. They got better as the night wore on, but it was too dark for my camera!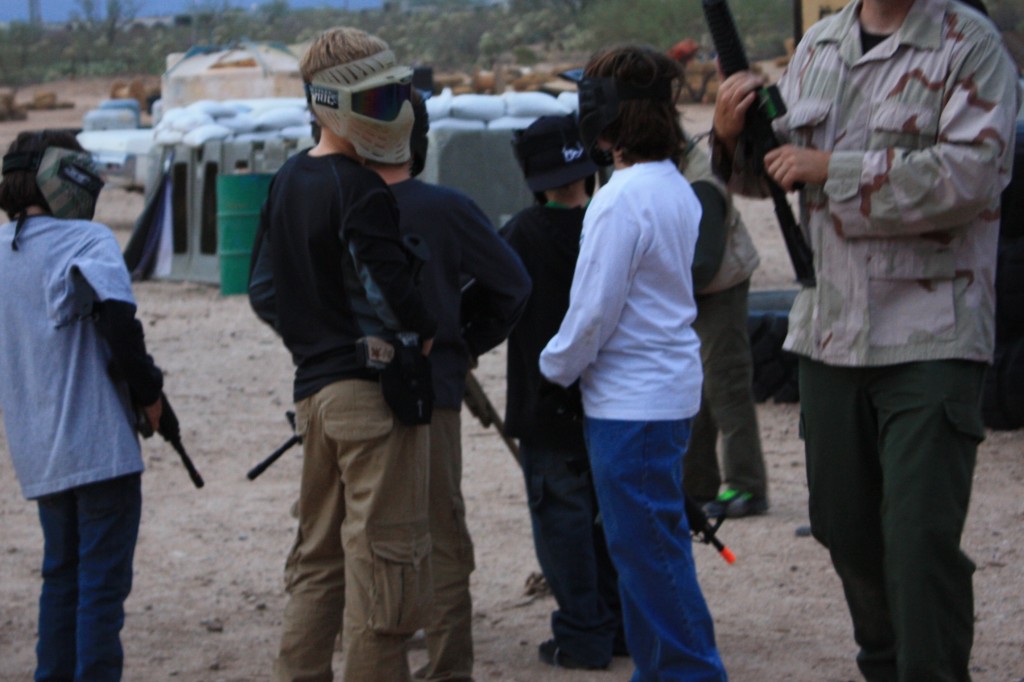 Can you tell that our group was a bit underdressed? No camo, no gas masks. Rookies.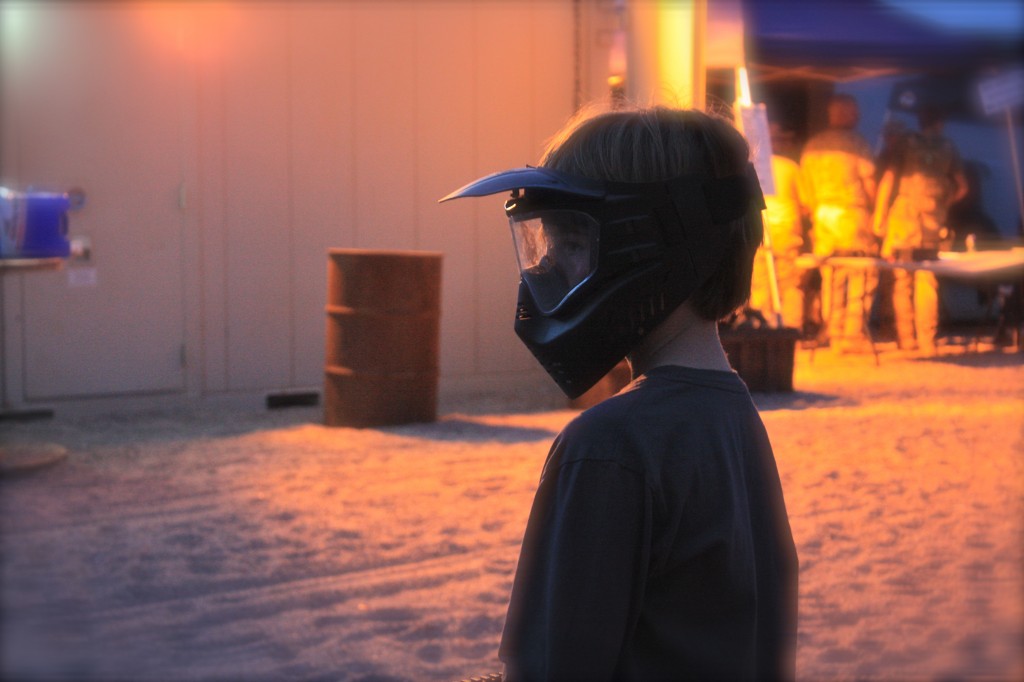 Taking some practice shots during a break.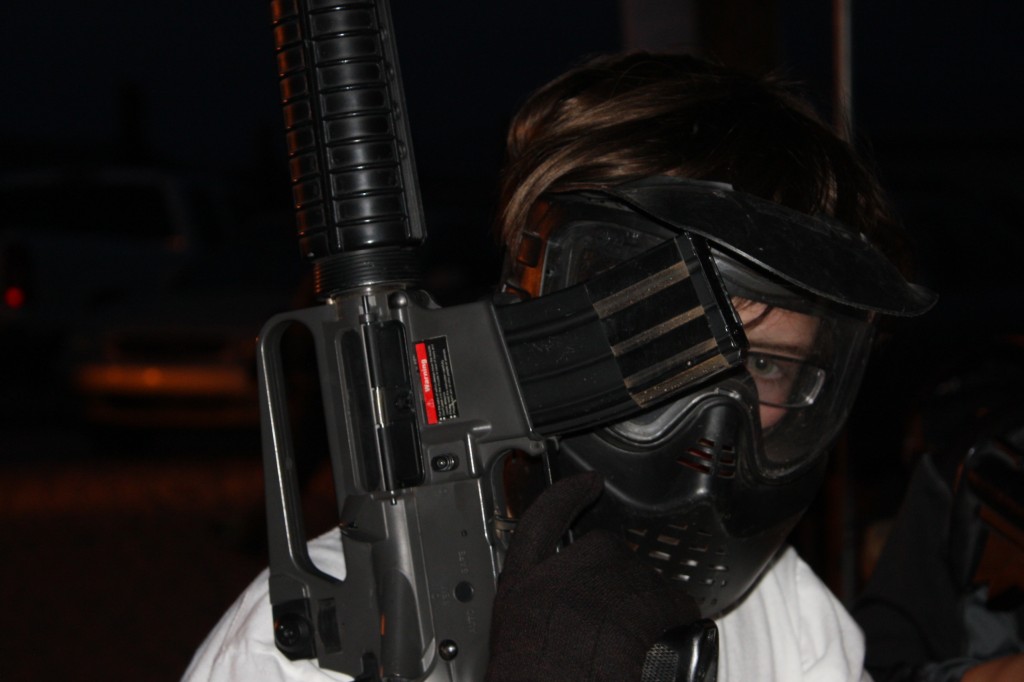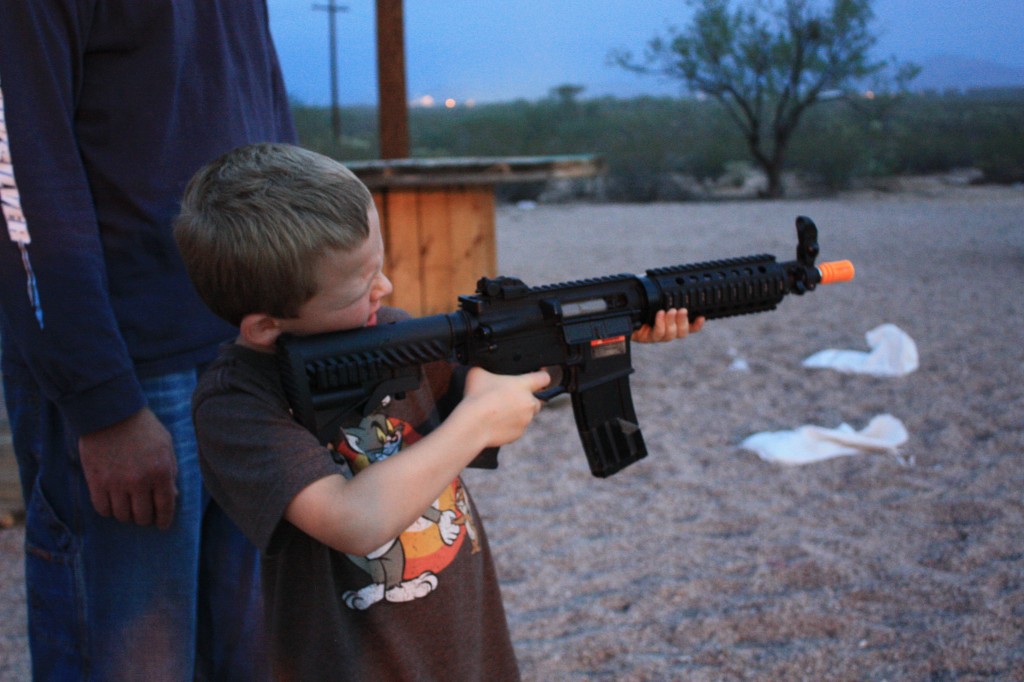 Even little brother was able to practice shooting, but he didn't play.
Every single time the kids walked off the field, the owner, Pat asked "Are you guys ok? Are you having fun?" I don't know that I would have been as relaxed about them going if Pat hadn't been so kind to them.
The big question… did they get hurt? Yeah, a little.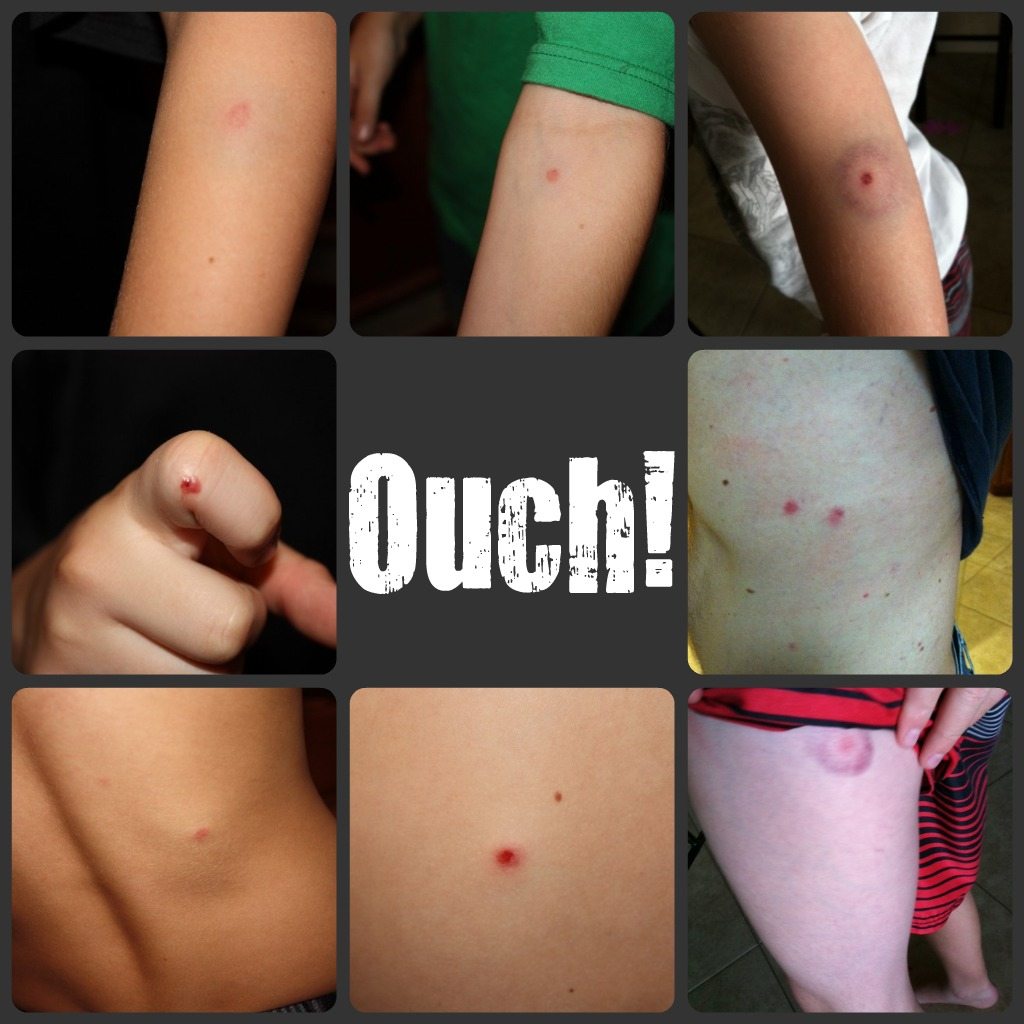 The injuries ranged from a small red spot to a welt, depending on the speed of the guns the other players were shooting with. Michael took the worst of it with two big welts, and there were two of our kids that came out with just a few pink spots.
I asked if they would go again, and every one of them said, "yeah!!"
I can honestly say that I never would have thought that Michael, who never even owned a "water squirter" (I didn't allow him to call them guns) until he was 5, would be playing something like this at 10 11. But he did. As did his friends.
Would I recommend it? Absolutely, if your kids are strong enough to take the pellets. They had so much fun – so much – it was great exercise for them, and they worked as a team – most of the time.
I think that having two boys is teaching me that even if I don't totally agree with something – like tweens shooting at each other with pretend guns – it's good to keep an open mind. Because sometimes, it's really not that bad. I just had to look for the silver lining.
I still don't understand it, though. Probably because I'm a girl.
Do you have kids Michael's age? Would you let them go to an airsoft field? (If the answer is no, I still want to hear from you ;)