This site contains affiliate links. Please see Policies for more information.
Coconut Vanilla Iced Coffee Recipe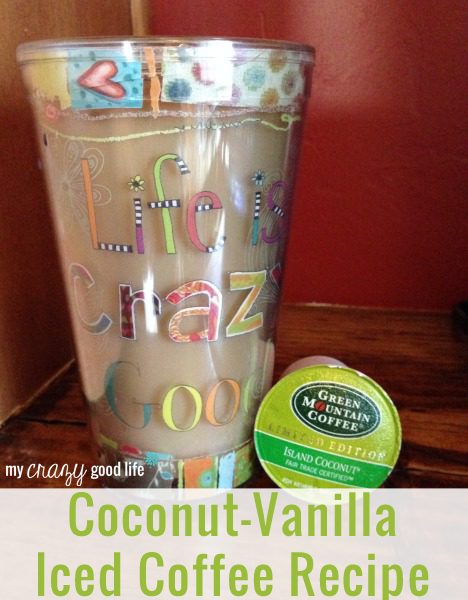 I love coconut.
And vanilla.
And coffee.
This concoction seemed like a no-brainer to me once I tried it. I don't know how this was just a recent discovery!
To make your own coconut-vanilla iced coffee, you'll need:
Coffee ice cubes. Don't question it–just go with it. Serious coffee lovers don't want regular ice watering down their coffee.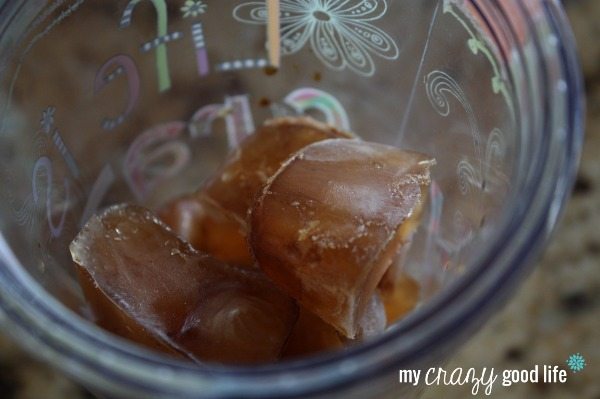 Milk. Soy or vanilla, just use whatever you can drink.
Vanilla syrup
Coconut syrup
Green Mountain's Island Coconut coffee
To make:
1. Pour 1/2 C milk over your coffee ice cubes.
2. Add 1.5T coconut syrup and .5 T vanilla syrup
3. Fill cup with Island Coconut coffee
4. Pretend you're here: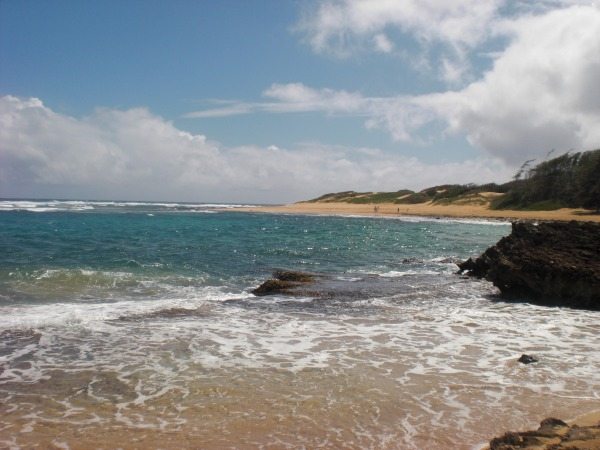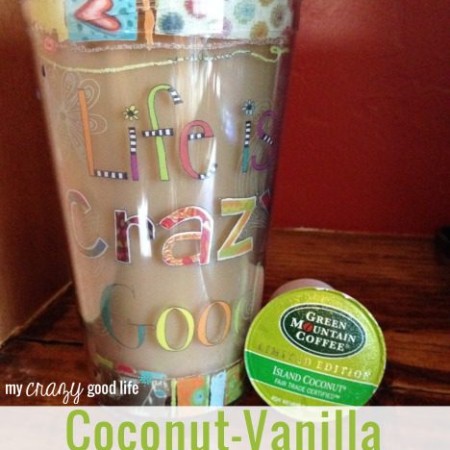 click the stars to rate!
Coconut Vanilla Iced Coffee
Servings 1 person
Vanilla iced coffee using coconut syrup
Ingredients
Coffee ice cubes
Milk
Vanilla syrup
Coconut syrup
Green Mountain's Island Coconut coffee
Instructions
Pour ½ cup milk over your coffee ice cubes.

Add 1 ½ tablespoons coconut syrup and ½ tablespoon vanilla syrup

Fill cup with Island Coconut coffee
Nutrition
Calories: 490kcal | Carbohydrates: 87.7g | Protein: 5.5g | Fat: 13g | Saturated Fat: 10.5g | Polyunsaturated Fat: 0g | Monounsaturated Fat: 0g | Trans Fat: 0g | Cholesterol: 10mg | Sodium: 74mg | Potassium: 70mg | Fiber: 0g | Sugar: 66.3g | Vitamin A: 0IU | Vitamin C: 0mg | Calcium: 1450mg | Iron: 0mg